While we're social distancing and stuck at home, why not travel vicariously and experience different cultures by watching foreign language TV shows!
With streaming services making it easier than ever to access international titles, foreign language shows are a great way to get out of your comfort zone. In fact, you don't want to miss out on these atmospheric and thrilling shows just because their names aren't familiar. So grab your favourite snacks, sit back and enjoy!
Valeria
While going through a marital crisis, a writer finds solace in her three friends.
Set in: Madrid, Spain (Spanish)
Why you'd love it: It's a funny, sexy show about friendship, love and life in your late twenties. Perfect for fans of The Bold Type, plus the main character is a romance novelist, so we HAVE to stan.
Where to watch: Netflix Australia
Grand Hotel
To learn the truth about his sister's mysterious disappearance, a young man infiltrates a hotel in the guise of a footman and begins an investigation.
Set in: Cantaloa, Spain (Spanish)
Why you'd love it: This show is often called the Spanish Downtown Abbey – but on steroids, with less #richpeopleproblems and more murder and mystery. It's utterly melodramatic but totally engrossing and not a single character is left without a secret or two.
Where to watch: Netflix Australia
Wok of Love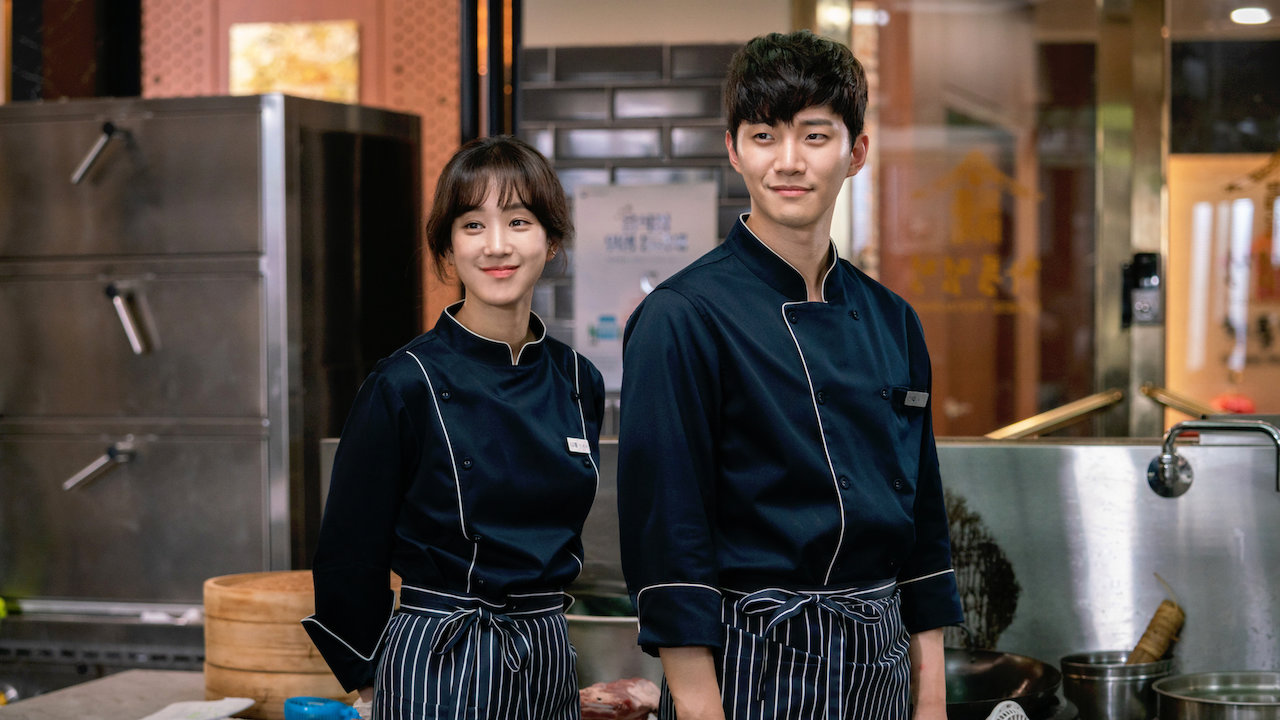 Down on his luck and in need of a kitchen, a star chef turns to reforming a shoddy Chinese restaurant staffed by former gangsters.
Set in: Korea (Korean)
Why you'd love it: It's a beautiful drama about life, love and friendships and is a total mood refreshment. If you're feeling down, this sweet, quirky story will definitely heal you – and make you crave for delicious Chinese food, yum!
Where to watch: Netflix Australia
Agatha Christie's Criminal Games
Larosiere, a police superintendent, exercises his passion for solving difficult cases. He is assisted by young Inspector Lampion, who is eager to learn the nuances of the job.
Set in: Lille, France (French)
Why you'd love it: This show is set in 1950's countryside France and is a witty adaptation of Agatha Christie's classic mysteries. With a charming chief inspector, a warm-hearted secretary and a determined reporter, this is a show that any mystery lover cannot afford to miss!
Where to watch: SBS On Demand
Kyoto Love Story
Exploring the careers, love lives and dreams of three sisters who work together at a renowned 450-year-old sweet shop.
Set in: Kyoto, Japan (Japanese)
Why you'd love it: It's a sweet fable of modern love and presents the perfect opportunity to delve into Japanese culture and tradition. And how can we ignore the sweeping views of Kyoto's scenic parks – it's literally heaven.
Where to watch: Amazon Prime
Empress in the Palace
 The story of the Royal Concubines in the Forbidden City harem who lost their youth and beauty in an endless struggle of love, power and wealth.
Set in: Beijing, China (Mandarin)
Why you'd love it: Betrayal ✔ Treachery ✔ Corruption ✔ Mind-games ✔ This show is the embodiment of drama as everyone in this harem is a master schemer. There are SO many shocking twists to keep you on your toes!
Where to watch: Netflix Australia
Deutschland 83
Martin Rauch is recruited by the HVA to infiltrate the West Germany army. As a rookie spy, his decisions constantly put his cover at risk and force his agency to take extreme measures.
Set in: Berlin, Germany (German)
Why you'd love it: Love 80s music? Love an espionage thriller? Then this show is perfect for you! It's riveting, addictive, features highly realistic 80's sets and showcases an excellent mix between coming of age character drama and Cold War drama.
Where to watch: Stan Australia
Boys Over Flowers
Jan-Di, an intelligent girl, transfers to an exclusive elite high school, despite being poor. Here, she crosses paths with four of the richest boys and falls for one of them.
Set in: Korea, New Caledonia, Macau (Korean)
Why you'd love it: It's engaging, funny, sentimental and keeps you on edge – and more than that, it's a story about love, friendship, loyalty, responsibility and growing. If you're a hopeless romantic and believe in happy endings be sure to watch this!
Where to watch: Netflix Australia
Happy binge-watching – or shall I say quaran-streaming *wink*
By Davina Tjoa