International Day of Friendship is on the 30th July and marks a time to reflect and treasure the friends in your life. To mark this occasion, we have compiled a list of amusing and tender books to share with your friends this International Day of Friendship. Perhaps, these novels will illuminate fond, cherished memories or depict relatable, uproarious scenes. Take advantage of this International Day of Friendship to delve further into the vast spectrum of what friendship could mean, through our list of friendship themed reads.
Home at Last by Meredith Appleyard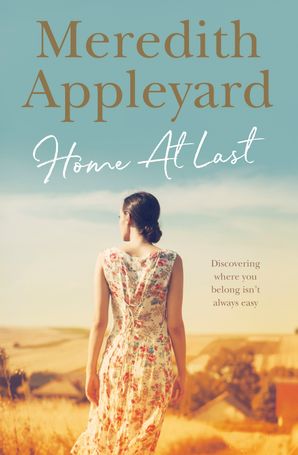 Flying solo can be harder than it looks … A warm-hearted rural romance about finding your way home.
Flying solo for the first time had been the greatest high of Anna Kelly's life. So when the chance of a dream job as a pilot with the Royal Flying Doctor Service comes up she takes it, even though she has to leave her home in Adelaide and move to remote Broken Hill – a place she had hoped she would never see again.
The bad memories the town provokes remind Anna why she keeps men at arm's length but as her work proves fulfilling, her housemate becomes a friend and a warm community grows around her, Anna is surprised to discover that Broken Hill is starting to feel like home.
But there is no such thing as plain sailing and with errant mothers, vengeful ex-patients and determined exes on the prowl, life is becoming increasingly complicated. More than that, the distractingly attractive Flight Nurse Nick Harrison seems keen to get to know her better, and he has a way of finding a path through her defences. But will he still want her if the truth comes out?
Numbered by Amy Andrews & Ros Baxter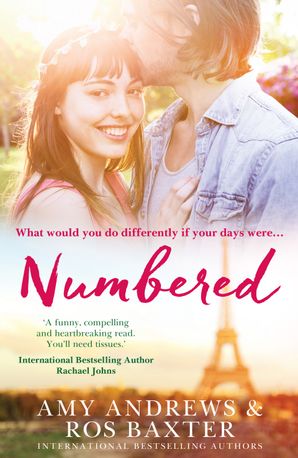 What would you do differently if your days were…
NUMBERED
Live every day like it was your last.
Mathematician and many–time Loser in Love Poppy Devine believes in being prepared. So when she discovers she has breast cancer, all she has to do is dust off the carefully numbered bucket list she prepared years before with her best friend Julia.
There are only two problems: Quentin, a gorgeous younger man with rock–star ambitions, wasn't on her list. And take–a–risk Julia, has suddenly come over all disapproving.
Together with Poppy's hippy mother Scarlet, the three form an unlikely alliance to help Poppy realise her goals. Sky diving, swimming with sharks, cooking classes in Tuscany, visiting an orphanage in India are all part of the journey. Along the way, Poppy is forced to confront her best friend's grief, her fraught relationship with her mother, and the fact that she really might be using her last available time on earth to make the most imperfect match of her life.
But Poppy comes to learn that when your days are numbered there's no such thing as perfect and love really is all you need.
The Country Girl by Cathryn Hein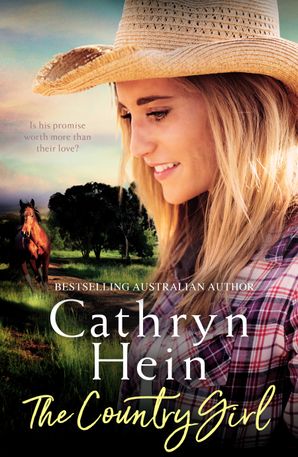 Bestselling Australian author Cathryn Hein returns with a moving and uplifting rural romance about facing hard truths and moving on in pursuit of life.
Can this love story find a new beginning?
After landing a major cookbook deal, star food blogger Tash Ranger swaps city life for the family farm. But Tash's homecoming is bittersweet, for now she can no longer avoid seeing her best friend Maddy, who was severely injured in a riding accident. No one knows that Maddy and Tash had a deep falling out and with every visit Tash must pretend to be the friend everyone believes her to be.
Patrick Lawson, Maddy's fiancé, battles despair and hope daily as Maddy lies imprisoned in her body. When Tash returns to Castlereagh Road with her joy and boundless appetite for life, he realises finally what his loved ones have been trying to tell him for months – that Maddy wouldn't want him to throw his life away. It's time to move on. But letting go is no easy feat.
Can these two friends step out of the shadow of Maddy's tragic life and accept love, or is the past forever destined to dictate their future?
Out Of Rhythm by Shona Husk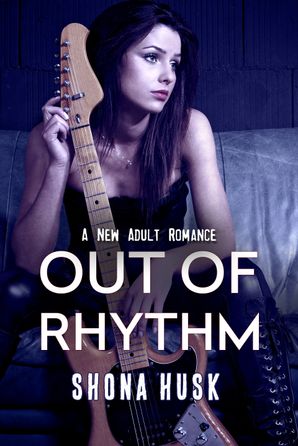 They might be one of the hottest up-and-coming bands in Australia, but the members of Selling the Sun have a lot to learn about life, love, sex, and each other.
Coming off a successful Australian tour and prestigious industry award nominations, Gemma Field's life should be perfect. Instead her parents want her to get a real job, the second album isn't coming together, and her best friend, Kirsten wants nothing to do with her.
Falling for her best friend was never going to make life easy. After an almost accidental drunken kiss almost six months ago, they aren't even talking. Gemma can't even talk about it with anyone – not her family, not her bandmates, not even the one person she used to share everything with. Instead she lives in a space of indecision and pain, and it's affecting all aspects of her life, including the band.
Kirsten Vincent missed Gemma like crazy, but did she miss her as a friend or as something more? She's confused and Gemma is hurt, and the consequences of a bad decision will affect more than their personal lives. Will another kiss, a sober kiss, a kiss with intent, do more damage, or could it be the start of something more?
No Place Like You by Marnie St Clair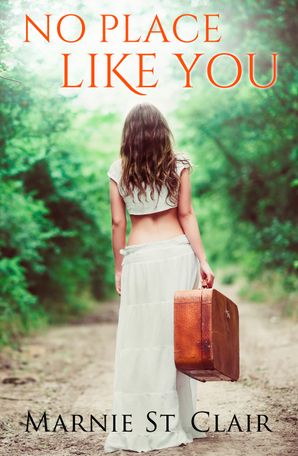 She went from having everything to having nothing–except what she really needed.
Heiress Lily Schofield never had to think about money, until suddenly she no longer has any. Left destitute by her father's shady dealings, Lily has only one place to go: Mirabook, her mother's country estate and the place she spent every childhood summer running wild with the station manager's son, Josh. Until that last time, ten years ago, when everything went horribly wrong.
Strong, reliable and definitely country, Josh Farrell may have worshipped and adored his summer friend, but that was before he found out what she and her family were really like. Mirabook has stood empty for a decade, and Josh has been waiting a long time for the chance to turn the tables and make Mirabook his own.
But now Lily is back in town, looking to make the move permanent, and all Josh can see is the truckload of unfinished business she brought with her…
Much Ado About Love by Elizabeth Dunk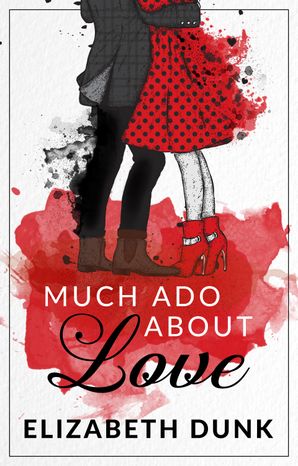 Opposites attract–but that doesn't mean the road to happy–ever–after runs smooth…
Trix Leon and Ben Anthony have two things in common–they don't believe in love and, together, they set the sheets on fire. Their relationship is safe, uncomplicated, and just what they both need–until John Aragorn shows up and gives them a third thing in common: an enemy.
When their friends decide it's time for Trix and Ben to admit to themselves–and each other–how they really feel, Trix and Ben are caught in a whirlwind of emotion, a promise of something more. But Aragorn is determined to destroy everything: Trix's hard work, her future, and her chance at something more with Ben.
Now Ben and Trix are left fighting for the one thing that neither of them knew they wanted: love.
One Summer Between Friends by Trish Morey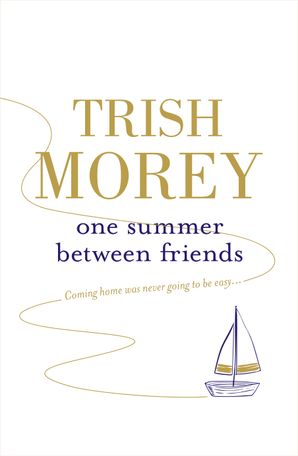 Australian author Trish Morey returns with a compelling and moving story about broken friendships and the rocky road of forgiveness.
Coming home was never going to be easy …
With a failed marriage behind her, and her career dreams in tatters, Sarah returns home to Lord Howe Island to run the family store. Paradise to most, Lord Howe is the last place Sarah wants to be, trapped on an island with her two ex-best friends, Floss and Jules.
Floss has the life she always wanted: married to her high school sweetheart, Andy, with five gorgeous children. But something is missing from her marriage. And now she has a secret that threatens to tear her happy family apart, and the only person she can talk to is the woman who pushed her away.
For Jules, forgetting the past is impossible. Her four-year-old daughter is an everyday reminder of the friendships she has lost. But when a discovery turns her life upside down, she knows this is an opportunity to set things right.
This summer, can these women overcome the pain of the past and find their way back to the friendship they once had?
Happy International Day of Friendship everyone!
By Tasarla Harman