I think we can all agree that the past month in Sydney has been a bit of a bummer, and with no end in sight, and new lockdowns announced across Australia, I think we could all use some cheering up!
** Me, every day for the past 5 weeks **
Here are my picks for 13 books that'll help you escape the winter weather, and the dreary world of lockdown (at least for a few hours). They're bubbly, bright, and guaranteed to put a smile on your face.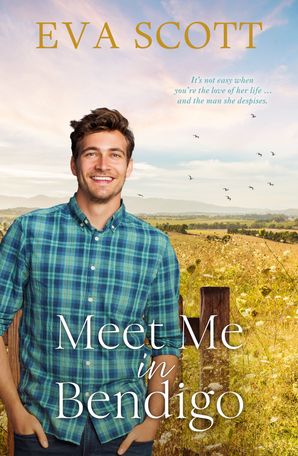 Rural Australia meets You've Got Mail in this romantic comedy about online dating, second chances, and following your heart.
Small-town sweetheart Annalisa Cappelli has returned to Wongilly to take over her family's hardware shop while she heals from a tragic loss. The business was hit hard by the pandemic, and now a Carpenter's Warehouse hardware superstore is opening in the district. There's no way Annalisa is going to let two hundred years of history go down the drain, but she's going to need to fight to keep her family's legacy alive.
The one simple thing in her life is her no names, no complications, easy-breezy online relationship with GardenerGuy94. For now, their online flirtation is the only kind of romance Annalisa needs. Until she meets Ed Carpenter. Sexy as hell, he'd be the perfect man … if he wasn't trying to destroy her business.
Ed Carpenter is in Wongilly to offer the owner of a small hardware shop a payout to pave the way for his family's next superstore. What he doesn't expect is for the owner to be the woman he's been talking to online. Annalisa is beautiful and passionate, and he's sure she's the one for him. But how can he reveal the truth without losing her?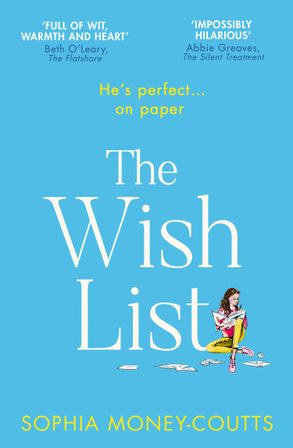 Florence Fairfax isn't lonely. She loves her job at the little bookshop in Chelsea and her beloved cat Marmalade keeps her company at night. She might have been single for quite a while – well, forever actually, if anyone's asking – but she's perfectly happy, thank you. And then Florence meets eccentric love coach Gwendolyn, and everything changes.
When Gwendolyn makes Florence write a wish list describing her perfect man, Florence refuses to take it seriously. Finding someone who likes cats, has the sexual athleticism of James Bond and can overlook her 'counting' habit? Impossible! Until, later that week, a handsome blond man asks for help in the bookshop…
Rory seems to fit the list perfectly. But is he 'the one', or simply too good to be true? Florence is about to find out that her criteria for Mr Right aren't as important as she thought – and that perhaps she's been looking for love in all the wrong places…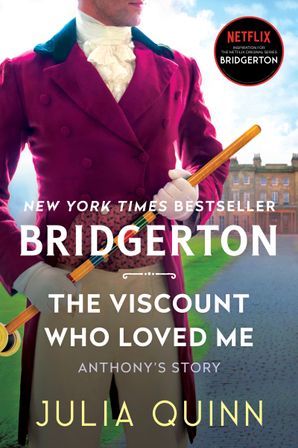 From #1 New York Times bestselling author Julia Quinn comes the story of Anthony Bridgerton, in the second of her beloved Regency-set novels featuring the charming, powerful Bridgerton family, now a series created by Shondaland for Netflix.
ANTHONY'S STORY
This time the gossip columnists have it wrong. London's most elusive bachelor Anthony Bridgerton hasn't just decided to marry—he's even chosen a wife! The only obstacle is his intended's older sister, Kate Sheffield—the most meddlesome woman ever to grace a London ballroom. The spirited schemer is driving Anthony mad with her determination to stop the betrothal, but when he closes his eyes at night, Kate's the woman haunting his increasingly erotic dreams…
Contrary to popular belief, Kate is quite sure that reformed rakes do not make the best husbands—and Anthony Bridgerton is the most wicked rogue of them all. Kate's determined to protect her sister—but she fears her own heart is vulnerable. And when Anthony's lips touch hers, she's suddenly afraid she might not be able to resist the reprehensible rake herself…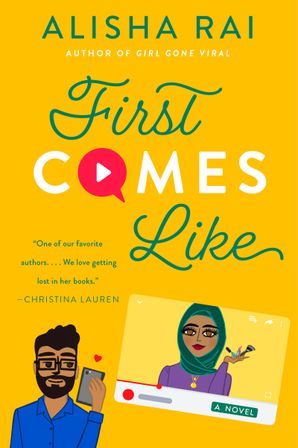 The author of The Right Swipe and Girl Gone Viral returns with a story about finding love in all the wrong inboxes…
Beauty expert and influencer Jia Ahmed has her eye on the prize: conquering the internet today, the entire makeup industry tomorrow, and finally, finally proving herself to her big opinionated family. She has little time for love, and even less time for the men in her private messages—until the day a certain international superstar slides into her DMs, and she falls hard and fast.
There's just one wrinkle: he has no idea who she is.
The son of a powerful Bollywood family, soap opera star Dev Dixit is used to drama, but a strange woman who accuses him of wooing her online, well, that's a new one. As much as he'd like to focus on his Hollywood fresh start, he can't get Jia out of his head. Especially once he starts to suspect who might have used his famous name to catfish her…
When paparazzi blast their private business into the public eye, Dev is happy to engage in some friendly fake dating to calm the gossips and to dazzle her family. But as the whole world swoons over their relationship, Jia can't help but wonder: Can an online romance-turned-offline-fauxmance ever become love in real life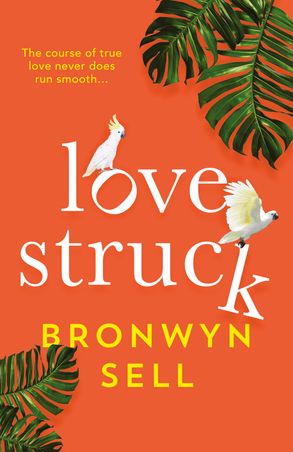 The 2021 Vivian Award (Romance Writers of America) shortlisted romantic comedy about a charming family who live in the most romantic place on earth but can't catch a break when it comes to love. For fans of Marian Keyes, Star-Crossed and Offspring.
When a romantically challenged family gather at their Whitsundays resort for their first wedding in decades, Amy 'stuck in the friend zone' Lowery realises that her single tango-dancing mum and besotted groom-to-be dad have hotter love lives than she does.
But when she locks eyes with an alluring stranger, The Pull in her chest is undeniable. And the look in Josh Brennan's eyes definitely says 'more than friends' – but not in the way she hopes.
Loner Josh is ecstatic to meet his witty stepsister-to-be and stoked that the union of their two dads comes with the lively (if chaotic) family he's always wanted. No way will he admit to an inconvenient attraction to his insta-sister – not even to himself.
Elsewhere on the island, resident nice guy Harry is absolutely not going to fall for smart and sexy jilted bride Sophia, who is locked in the honeymoon villa trying to kickstart Operation Get Your Life Together. But a harmless flirtation never hurt anyone – right?
Throw in some sharp-witted siblings, a bevy of naval officers and a meddlesome gran determined to see at least one of her descendants happily wed, and the scene is set for a perfect storm that will leave no heart unscathed…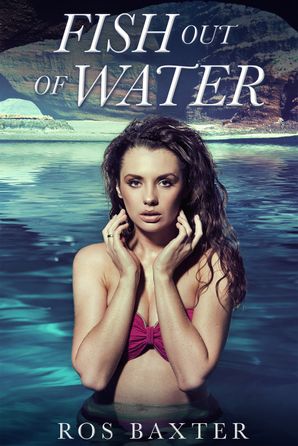 Janet Evanovich's Stephanie Plum meets Splash in a sexy, smart–talking debut about a mermaid in a desert, a city under water, and the secret that no one is supposed to uncover.
Dirtwater's straight–talking Deputy Sheriff Rania Aqualina has a lot on her plate: a nicotine addiction that's a serious liability for a mermaid, a soldier–of–fortune ex who's hooked on her Mum's brownies, a gorgeous, naked stranger in her shower, and a mysterious dead blonde with a fish tattoo on Main Street.
Heading home to Aegira for a family wedding, Rania has a sinking feeling that's got nothing to do with hydroporting seven miles under the sea and everything to do with the crazy situation. Now, if she can just steal a corpse, get a crazy Aegiran priest off her case, work out who the hell's trying to kill her, and stop sleeping with the fishes, she might be able to unravel the mysteries. And maybe even save her own ass while she's at it.
Fish out of Water is Stephanie Plum meets Splash, and the first book in a trilogy about Aegira, an underwater kingdom based on the historical Norse legend of Aegir.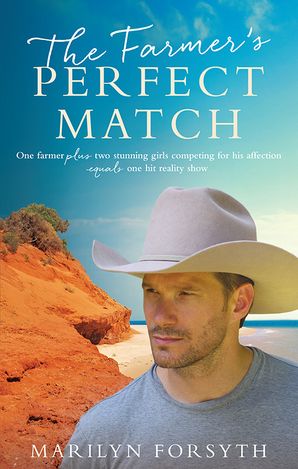 One farmer + two stunning girls competing for his affection = 1 hit reality show
Gorgeous farmer Adam Armstrong loves his life – he owns and runs his own piece of heaven, a successful pearl farm, and spends his days outdoors in Australia's stunning Kimberley. There's just one thing missing: someone to share it with, but when you live in one of the most uninhabited places on Earth it's not easy to meet the perfect woman.
Enter Evangeline Sinclair, PA for hot new reality show Perfect Mate – smart, funny, passionate and determined to help him find his ideal partner. What could go wrong, right?
Adam has signed a contract to pursue a relationship with one of the contestants and he's a man of integrity, but Evie, with her very personal interview questions, is opening him up in unexpected ways. Can he stay true to his agreement to find love in front of the cameras rather than behind?
For Evie, a year in professional wasteland after an on–air debacle has left her desperate to salvage her career and Perfect Mate's success will ensure this. But can she stand by while the man she's falling in love with is ruthlessly exploited?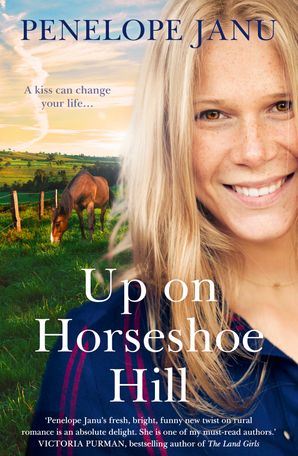 'Penelope Janu's fresh, bright, funny new twist on rural romance is an absolute delight. Her wit is as sharp as a knife. She is one of my absolute must-read authors.' Victoria Purman, bestselling Australian author
A kiss can change your life …
Jemima Kincaid loves her home, her horses and her job as a farrier. Life has not been kind to her, but Jemima is happy in the close-knit rural community of Horseshoe Hill, which rallied around in her hour of need. Even so, she is fiercely independent and will never rely on anyone again.
Particularly a man like Finn Blackwood.
An infuriatingly attractive geneticist and wild animal vet, Finn threatens not only the serenity of Jemima's present, but that of the future she has so carefully mapped out. But as their paths continue to cross, she finds her attraction to Finn impossible to counter, even as the trauma of her past threatens to undo her. Finn is fascinated by Jemima's solitary nature and unique vulnerabilities but Jemima knows all about loss and how to avoid it. Don't let anyone get close in the first place …
As the past begins to cast long shadows, Jemima and Finn discover that a kiss can bring worlds together-or tear them apart. Will they finally face their fears and find love on Horseshoe Hill?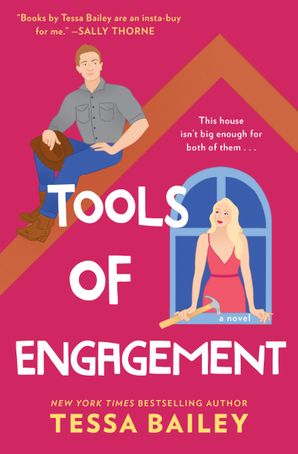 In Tessa Bailey's latest rom-com, two enemies team up to flip a house… and the sparks between them might burn the place down or ignite a passion that neither can ignore!
Hair, makeup, clothing, decor… everything in Bethany Castle's world is organized, planned, and styled to perfection. Which is why the homes she designs for her family's real estate business are the most coveted in town. The only thing not perfect Her track record with men. She's on a dating hiatus and after helping her friends achieve theirdreams, Bethany finally has time to focus on her own: flip a house, from framework to furnishings, all by herself. Except her older brother runs the company and refuses to take her seriously.
When a television producer gets wind of the Castle sibling rivalry, they're invited on Flip Off, a competition to see who can do the best renovation. Bethany wants bragging rights, but she needs a crew and the only member of her brother's construction team willing to jump ship is Wes Daniels, the new guy in town. His Texas drawl and handsome face got under Bethany's skin on day one, and the last thing she needs is some cocky young cowboy in her way.
As the race to renovate heats up, Wes and Bethany are forced into close quarters, trading barbs and biting banter as they remodel the ugliest house on the block. It's a labor of love, hate, and everything in between, and soon sparks are flying. But Bethany's perfectly structured life is one kiss away from going up in smoke and she knows falling for a guy like Wes would be a flippingdisaster.
"Her voice feels as fresh and contemporary as a Netflix rom-com." —Entertainment Weekly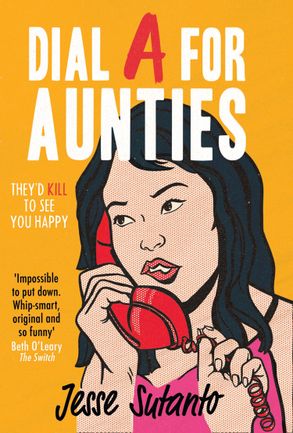 When Meddy Chan accidentally kills her blind date, she turns to her aunties for help. Their meddling set her up on the date so they kind of owe her.
WELL, THAT DIDN'T QUITE GO TO PLAN.
Although hiding this goddamn dead body is going to be harder than they thought especially when her family's wedding business has THE biggest wedding of the year happening right now.
IT'S PRETTY BAD TIMING REALLY.
It turns out the wedding venue just happens to be managed by Meddy's ex, aka the one who got away. It's the worst time to see him again, or…is it? Can Meddy finally find love and make her overbearing family happy?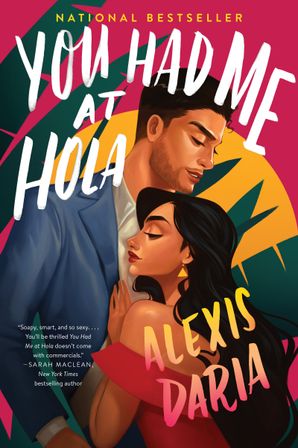 Leading Ladies do not end up on tabloid covers.
After a messy public breakup, soap opera darling Jasmine Lin Rodriguez finds her face splashed across the tabloids. When she returns to her hometown of New York City to film the starring role in a bilingual romantic comedy for the number one streaming service in the country, Jasmine figures her new "Leading Lady Plan" should be easy enough to follow—until a casting shake-up pairs her with telenovela hunk Ashton Suárez.
Leading Ladies don't need a man to be happy.
After his last telenovela character was killed off, Ashton is worried his career is dead as well. Joining this new cast as a last-minute addition will give him the chance to show off his acting chops to American audiences and ping the radar of Hollywood casting agents. To make it work, he'll need to generate smoking-hot on-screen chemistry with Jasmine. Easier said than done, especially when a disastrous first impression smothers the embers of whatever sexual heat they might have had.
Leading Ladies do not rebound with their new costars.
With their careers on the line, Jasmine and Ashton agree to rehearse in private. But rehearsal leads to kissing, and kissing leads to a behind-the-scenes romance worthy of a soap opera. While their on-screen performance improves, the media spotlight on Jasmine soon threatens to destroy her new image and expose Ashton's most closely guarded secret.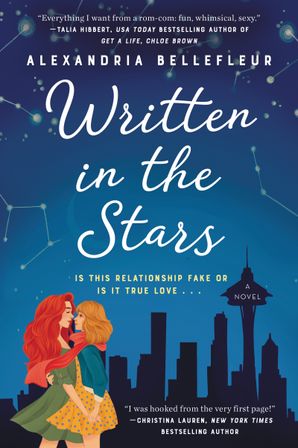 With nods to Bridget Jones and Pride & Prejudice, this debut is a delightful #ownvoices queer rom-com about a free-spirited social media astrologer who agrees to fake a relationship with an uptight actuary until New Year's Eve—with results not even the stars could predict!
After a disastrous blind date, Darcy Lowell is desperate to stop her well-meaning brother from playing matchmaker ever again. Love—and the inevitable heartbreak—is the last thing she wants. So she fibs and says her latest set up was a success. Darcy doesn't expect her lie to bite her in the ass.
Elle Jones, one of the astrologers behind the popular Twitter account Oh My Stars, dreams of finding her soul mate. But she knows it is most assuredly not Darcy… a no-nonsense stick-in-the-mud, who is way too analytical, punctual, and skeptical for someone as free-spirited as Elle. When Darcy's brother—and Elle's new business partner—expresses how happy he is that they hit it off, Elle is baffled. Was Darcy on the same date Because… awkward.
Darcy begs Elle to play along and she agrees to pretend they're dating. But with a few conditions: Darcy must help Elle navigate her own overbearing family during the holidays and their arrangement expires on New Year's Eve. The last thing they expect is to develop real feelings during a faux relationship. But maybe opposites can attract when true love is written in the stars
"Everything I want from a rom-com: fun, whimsical, sexy." – Talia Hibbert, USA Today bestselling author of Get a Life, Chloe Brown
Still looking for something to read? Check out our favourite on-sale eBooks!