I don't know about you, but the only thing that got me through the last lockdown was the prospect of a 'Hot Girl Summer'. As I sequestered in my home last year I dreamed of long summer days spent at the beach, in the pool and drinking cocktails at swanky rooftop bars. I envisaged my outfits, I booked tickets to festivals, shows and events, and I planned elaborate weekends away.
However, with the ~not to be mentioned~ 'rona situation we have found ourselves in this summer, it seems Hot Girl Summer is not to be. Put the outfits away, cancel all events (except picnics), and switch back to Zoom cocktail hour. Grim.
But you know what is helping me pass these long hot days at home alone? Books!
Sharp, witty, sexy summer reads are the perfect balm to a ~socially distanced~ summer, where you can live vicariously through the antics of a feisty heroine who can't help but fall in love, despite her best effots.
If you're looking for the perfect rom-com reads for summer these are for you!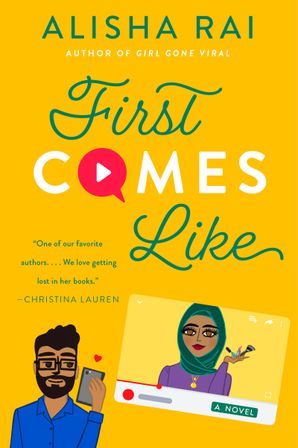 The author of The Right Swipe and Girl Gone Viral returns with a story about finding love in all the wrong inboxes…
Beauty expert and influencer Jia Ahmed has her eye on the prize: conquering the internet today, the entire makeup industry tomorrow, and finally, finally proving herself to her big opinionated family. She has little time for love, and even less time for the men in her private messages—until the day a certain international superstar slides into her DMs, and she falls hard and fast.
There's just one wrinkle: he has no idea who she is.
The son of a powerful Bollywood family, soap opera star Dev Dixit is used to drama, but a strange woman who accuses him of wooing her online, well, that's a new one. As much as he'd like to focus on his Hollywood fresh start, he can't get Jia out of his head. Especially once he starts to suspect who might have used his famous name to catfish her…
When paparazzi blast their private business into the public eye, Dev is happy to engage in some friendly fake dating to calm the gossips and to dazzle her family. But as the whole world swoons over their relationship, Jia can't help but wonder: Can an online romance-turned-offline-fauxmance ever become love in real life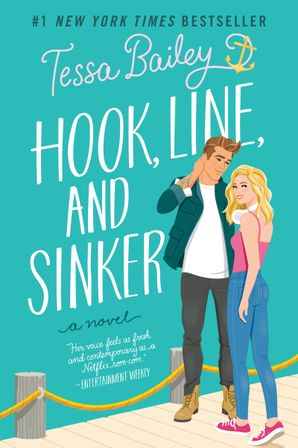 In the follow-up to It Happened One Summer, Tessa Bailey delivers another deliciously fun rom-com about a former player who accidentally falls for his best friend while trying to help her land a different man…
King crab fisherman Fox Thornton has a reputation as a sexy, carefree flirt. Everyone knows he's a guaranteed good time—in bed and out—and that's exactly how he prefers it. Until he meets Hannah Bellinger. She's immune to his charm and looks, but she seems to enjoy his… personality And wants to be friends Bizarre. But he likes her too much to risk a fling, so platonic pals it is.
Now, Hannah's in town for work, crashing in Fox's spare bedroom. She knows he's a notorious ladies' man, but they're definitely just friends. In fact, she's nursing a hopeless crush on a colleague and Fox is just the person to help with her lackluster love life. Armed with a few tips from Westport's resident Casanova, Hannah sets out to catch her coworker's eye… yet the more time she spends with Fox, the more she wants him instead. As the line between friendship and flirtation begins to blur, Hannah can't deny she loves everything about Fox, but she refuses to be another notch on his bedpost.
Living with his best friend should have been easy. Except now she's walking around in a towel, sleeping right across the hall, and Fox is fantasizing about waking up next to her for the rest of his life and… and… man overboard! He's fallen for her, hook, line, and sinker. Helping her flirt with another guy is pure torture, but maybe if Fox can tackle his inner demons and show Hannah he's all in, she'll choose him instead.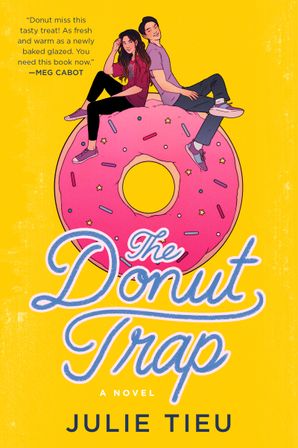 Julie Tieu sparkles in this debut romantic comedy, which is charmingly reminiscent of the TV show Kim's Convenience and Frankly in Love by David Yoon, about a young woman who feels caught in the life her parents have made for her until she falls in love and finds a way out of the donut trap.

Jasmine Tran has landed herself behind bars—maple bars that is. With no boyfriend or job prospects, Jasmine returns home to work at her parents' donut shop. Jasmine quickly loses herself in a cyclical routine of donuts, Netflix, and sleep. She wants to break free from her daily grind, but when a hike in rent threatens the survival of their shop, her parents rely on her more than ever.
Help comes in the form of an old college crush, Alex Lai. Not only is he successful and easy on the eyes, to her parents' delight, he's also Chinese. He's everything she should wish for, until a disastrous dinner reveals Alex isn't as perfect as she thinks. Worse, he doesn't think she's perfect either.
With both sets of parents against their relationship, a family legacy about to shut down, and the reappearance of an old high school flame, Jasmine must scheme to find a solution that satisfies her family's expectations and can get her out of the donut trap once and for all.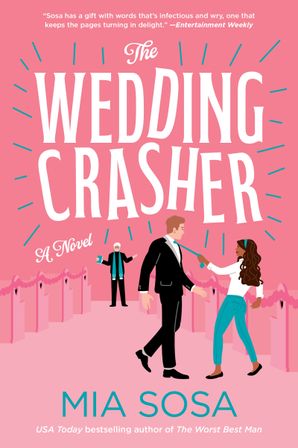 The USA Today bestselling author of The Worst Best Man is back with another hilarious rom-com about two strangers who get trapped in a lie and have to fake date their way out of it…
Just weeks away from ditching DC for greener pastures, Solange Pereira is roped into helping her wedding planner cousin on a random couple's big day. It's an easy gig… until she stumbles upon a situation that convinces her the pair isn't meant to be. What's a true-blue romantic to do Crash the wedding, of course. And ensure the unsuspecting groom doesn't make the biggest mistake of his life.
Dean Chapman had his future all mapped out. He was about to check off "start a family" and on track to "make partner" when his modern day marriage of convenience went up in smoke. Then he learns he might not land an assignment that could be his ticket to a promotion unless he has a significant other and, in a moment of panic, Dean claims to be in love with the woman who crashed his wedding. Oops.
Now Dean has a whole new item on his to-do list: beg Solange to be his pretend girlfriend. Solange feels a tiny bit bad about ruining Dean's wedding, so she agrees to play along. Yet as they fake-date their way around town, what started as a performance for Dean's colleagues turns into a connection that neither he nor Solange can deny. Their entire romance is a sham… there's no way these polar opposites could fall in love for real, right
"Mia Sosa… is genuinely a master of the modern romance novel." — Cosmopolitan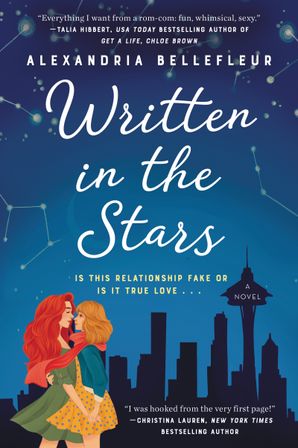 With nods to Bridget Jones and Pride & Prejudice, this debut is a delightful queer rom-com about a free-spirited social media astrologer who agrees to fake a relationship with a grumpy actuary until New Year's Eve—with results not even the stars could predict!
After a disastrous blind date, Darcy Lowell is desperate to stop her well-meaning brother from playing matchmaker ever again. Love—and the inevitable heartbreak—is the last thing she wants. So she fibs and says her latest set up was a success. Darcy doesn't expect her lie to bite her in the ass.
Elle Jones, one of the astrologers behind the popular Twitter account Oh My Stars, dreams of finding her soul mate. But she knows it is most assuredly not Darcy… a no-nonsense stick-in-the-mud, who is way too analytical, punctual, and skeptical for someone as free-spirited as Elle. When Darcy's brother—and Elle's new business partner—expresses how happy he is that they hit it off, Elle is baffled. Was Darcy on the same date Because… awkward.
Darcy begs Elle to play along and she agrees to pretend they're dating. But with a few conditions: Darcy must help Elle navigate her own overbearing family during the holidays and their arrangement expires on New Year's Eve. The last thing they expect is to develop real feelings during a faux relationship. But maybe opposites can attract when true love is written in the stars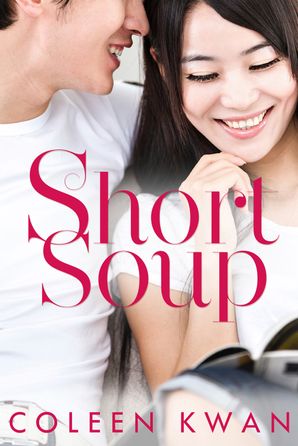 A story about best friends, childhood dreams, and the healing power of Chinese food…
Toni Lau and Dion Chan were connected from birth – first via their parents' jointly–owned restaurant, then via their bone–deep friendship. But children grow up, and Toni leaves their sleepy hometown looking for more than it can offer.
Now Toni is back, raw with the knowledge that not all childhood dreams come true. Dion is on the brink of realising that both his own ambitions and his childhood friend have the power to derail all of his hard work. But loving Toni – and winning her love in return – has always been on his wish list. Can Dion really put her on the back burner while frying up his chef dreams? Or is it possible that together they can come up with a recipe for happiness?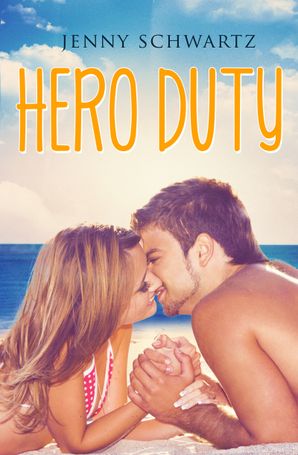 It is literally unputdownable – a sweet romance with beautiful settings and a cracking plot.' – Sam Still Reading
She can buy anything she wants…except the courage to stand up to her family. That's where he comes in.
Jessica Trove is a billionaire Cinderella, bullied by her family, and terrified of the responsibilities crashing down on her shoulders. She knows what she needs to do – she just needs to find the courage to do it.
That's where Brodie Carlton comes in. Jessica is used to buying anything she wants, and what she wants right now is a hero. She's going to make Brodie Carlton an offer he can't refuse: be her emotional bodyguard, and she'll make him rich. The only question is who will guard their hearts?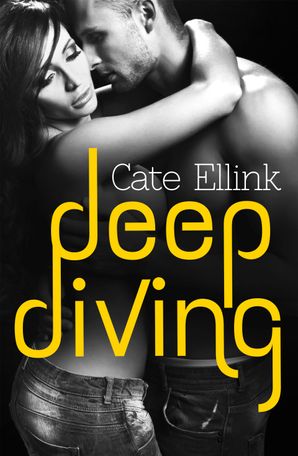 From Cate Ellink comes a sun–soaked, sandy, seaside erotic novel about a tropical paradise, two athletes used to getting physical, and a sex–filled, no–strings holiday fling.
Samantha is celebrating her newly retired status from competitive triathlons with a diving holiday in her favourite place in the world: Australia's Lord Howe Island. But all divers need a buddy, and Sam can't dive solo. A chance meeting with rugby league superstar Cooper Sterling in the dive shop seems serendipitous. Sam can't wait to have a partner who might be able to keep up with her.
It soon becomes evident that Cooper and Sam are compatible both in and out of the water, and things gets seriously sexy. But Sam is disinclined to be another football groupie, and Cooper has been burned before. So the rules are clear: a holiday fling, no strings attached, and they part as friends at the end.
But as the final days of their time together come to a close and a life apart becomes a reality, Sam and Cooper start to question their decision. Is this holiday fling really the finish line or can Sam and Cooper turn their friendly competition into more than sizzling sex?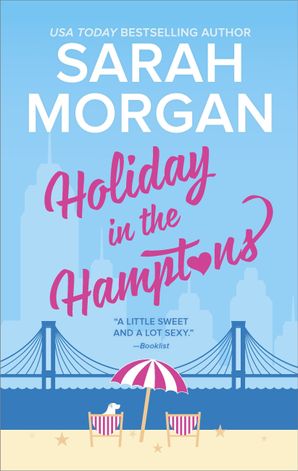 The perfect summer escape?
Professional dog–walker Felicity Knight loves everything about New York…until her ex–husband starts working at her local vet clinic. She hasn't seen Seth Carlyle in ten years, but one glimpse of him – too gorgeous, and still too good for her – and Fliss's heart hurts like their whirlwind marriage ended yesterday. So when her grandmother in the Hamptons needs help for the summer, it seems the ideal way to escape her past.
Their relationship might have lasted only a few scorching months, but vet Seth knows Fliss – if she's run away to the Hamptons, it's because she still feels their connection and it terrifies her. He let her go once before, when he didn't know any better, but not this summer! With the help of his adorable dog, Lulu, and a sprinkling of beachside magic, Seth is determined to make Fliss see that he's never stopped loving her…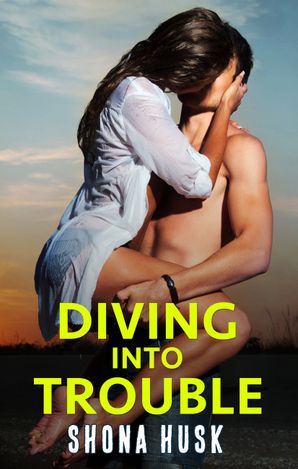 A submarine, a one-night-stand, and a forbidden workplace romance…
Kurt Garland is at a crossroads: sign for another two years as a submariner or leave and rejoin civilian life. With only weeks to make up his mind, he's torn between the financial stability and mateship of life in the Navy, and the freedom and balance outside of the military. With big life decisions on the line, Kurt needs space to think, so a one–night–stand with a sexy stranger is all he can commit to. Until his sexy stranger shows up on his submarine…
Getting accepted into the Submarine Corps was an enormous career goal for Rainy Miller, and she has no intention of screwing it up. A Marine Technician for the last eight years in the surface fleet, Rainy craves the new challenges of a submariner. With her training complete, she's about to join a boat for the first time, and her career relies on a good impression. When her one night stand shows up in the galley, she has to shut it down, walk away, pretend it never happened. But all submariners know that secrets don't stay secret for long on a sub.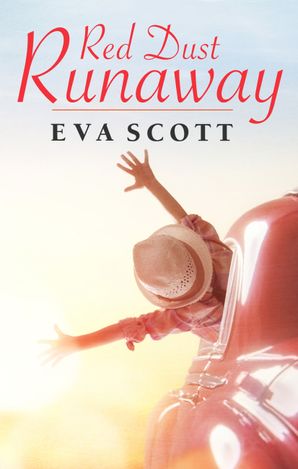 One jaded rock star. One sheltered classical musician. One hell of a red dust road trip…
Sheltered, coddled, gifted, Iris longs for something more than practice and performing. She wants to rebel, break the rules, have a hot affair, fall in love – to really live before happily committing to her classical music bubble. But her strict parents and her stricter schedule keep her confined to her gilded cage, even as she yearns desperately to be free.
Super star, successful, and sick of all of it, Kit just wants to stop. Stop the touring and the recording and the media and the bickering with his band mates. After two years on the road, he's coming apart at the seams. He has to slow down, calm down, clear his head – to really think before recommitting to his rock star lifestyle. But his manager and the tour schedule keep him locked to his super star lifestyle, even as he rages against the confinement.
A chance encounter in a car park leads to a snap decision and an enormous risk: suddenly Kit and Iris are on an extraordinary road trip together across Australia, making their own choices, breaking all the rules. But reality is chasing them more quickly than they can know, and soon Kit and Iris will have to decide whether they are just running away – or running away together.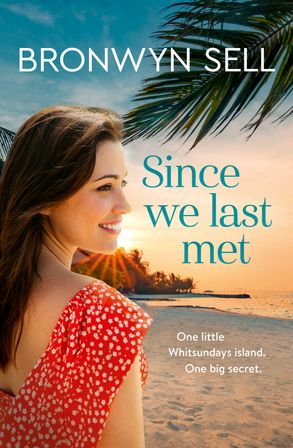 Five years ago, Carmen and Bruno spent the night together. Their daughter, Mika, was born nine months later … but Bruno doesn't know she exists. Can the couple find each other, and the truth, in a tropical island paradise? A sparkling romance for readers of Alissa Callen and Penelope Janu.
Single mum Carmen Lowery's life might be annoyingly imperfect, but at least it's orderly and predictable. Until a tall, dark, handsome stranger mysteriously arrives at her family's Whitsundays resort island – and turns out to be not quite a stranger after all.
American special ops pilot Bruno Michel fell off Carmen's radar five years ago after they shared the wildest night of her otherwise straitlaced life. The self-confessed fly-by-nighter when it comes to love is delighted to be temporarily reunited with his uninhibited dream woman, but there's something he doesn't know. Their liaison came with a consequence – a little girl who has his eyes.
Carmen and Bruno pick up where they left off, but the legacy of their liaison runs deep – and Bruno is hiding his own not-so-white lie about that night.
Before he ships out and Carmen's happy-family fantasy drifts away on the trade winds, they must decide whether their unexpected bond can survive life-changing secrets, meddlesome relatives, and a heartbreaking vow made decades before.
Featured image credit: Netflix