Here at Romance.com.au we LOVE all-things historical. Whether set in 19th century London, 1960's New York, 1930's Egypt or in an Elizabethan castle these upcoming books, movies & TV shows will transport you back to the past.
And they're pretty romantic too.
TV Shows
Bridgerton season 2
The second season of this blockbuster TV show, which first aired in 2020 is FINALLY dropping on our Netflix stream sometime early in 2022. We don't know much about the new season, except that it will focus on a burgeoning romance between Anthony Bridgerton and newcomer Kate Sharma.
Release date: TBC
Watch it on Netflix
The Gilded Age season 1
A wide-eyed young scion of a conservative family embarks on a mission to infiltrate the wealthy neighbouring clan dominated by ruthless railroad tycoon George Russell, his rakish son, Larry, and his ambitious wife, Bertha. This is a brand-new show from the showrunner of Downton Abbey, and is set in turn-of-the-century New York.
Release date: January 2022
Watch it on Binge
Marvelous Mrs Maisel season 4
It's 1960 and change is in the air. Looking to hone her act, Midge finds a gig with total creative freedom. But her commitment to her craft and the places it takes her creates a rift between her and the family and friends around her.
Release date: February 2022
Watch it on Amazon Prime
Becoming Elizabeth season 1
Elizabeth Tudor, an orphaned teenager who becomes embroiled in the political and sexual politics of the English court on her journey to secure the crown.
Release date: TBC
Watch it on: TBC
The Crown season 5
The Crown traces the reign of Queen Elizabeth II from her wedding in 1947 through to the early 21st century. The fifth season will focus on the early-to-mid 1990s, with a brand-new cast!
Release date: November 2022
Watch it on: Netflix
Gentleman Jack season 2
Set in 1832 West Yorkshire, England, Gentleman Jack is inspired by the true-story and coded journals of Anne Lister (played by Suranne Jones), and follows her attempt to revitalize her inherited home, Shibden Hall. Most notably for the time period, a part of Lister's plan is to help the fate of her own family by taking a wife.
Release date: TBC
Watch it on: Binge
Sanditon season 2
Written only months before Austen's death in 1817, Sanditon tells the story of the joyously impulsive, spirited and unconventional Charlotte Heywood and her spiky relationship with the humorous, charming Sidney Parker. After an accident transports her from her rural hometown of Willingden to Sanditon, an up-and-coming coastal resort, it exposes Charlotte to the intrigues and dalliances of a seaside town on the make, and the characters whose fortunes depend on its commercial success. Source
Release date: March 2022
Watch it on: Binge
Movies
Cyrano
Cyrano de Bergerac dazzles everyone with his ferocious wordplay and brilliant swordplay. However, he's convinced his appearance renders him unworthy of the affections of the luminous Roxanne, a devoted friend who's in love with someone else.
Release date: January 2022
Death On The Nile
Detective Hercule Poirot investigates the murder of a young heiress aboard a cruise ship on the Nile River.
Release date: February 2022
Downton Abbey 2
Lord and Lady Grantham request the pleasure of moviegoers' company at their Yorkshire country estate this Christmas.
Release date: March 2022
Blonde
Blonde is an upcoming American biographical drama film written and directed by Andrew Dominik and based on the 2000 novel of the same name by Joyce Carol Oates. Based on the life of actress Marilyn Monroe, it stars Ana de Armas as Monroe. Adrien Brody, Bobby Cannavale and Julianne Nicholson appear in supporting roles.
Release date: TBC
Books
Long Meg and the Wicked Baron by Pamela Hart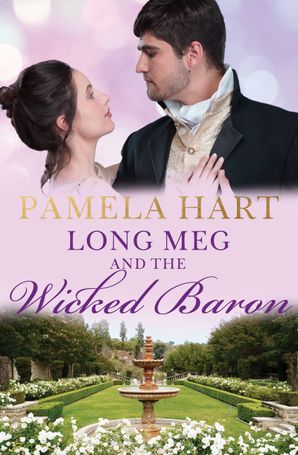 From award-winning author Pamela Hart, a warm and witty Regency tale of second chance love.
Little Foxbury, Norfolk, 1818
Meg is in her mid-twenties, grief-stricken and all but on the shelf after the death of her beloved fiance, John. The last thing she expects is an immediate attraction to Nicholas, Lord Ashham, newly arrived in their Norfolk area to take up the title of his departed father – who was indeed a wicked Baron. Artistic Nicholas is cut from a different cloth – can Meg help him escape the stain of the past without damaging her own, spotless reputation, and become a bride at last?
Release date: TBC
Featured image credit: Netflix