With all the wet weather we've been having on the East Coast this week, I have spent a LOT of time at home. I've already binge-watched every episode of Poldark, I'm up to date with MAFS, and I'm definitely not waiting with baited breath for the new Wordle every morning…
**Me @ Wordle**
If you're looking for a delightful way to pass a rainy, or just relaxing, Autumn's evening we have the perfect reads for you! Also they're on sale (so you can score a new read from just $1.99, which is a STEAL).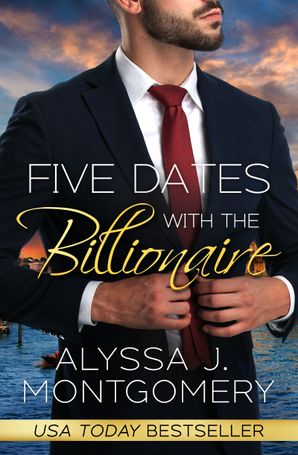 'I'm insisting you date her. Five dates together, then I'll have this surgery.'
Billionaire CEO Connor Stewart is being blackmailed. By his own grandmother, no less, who is refusing to have life-saving surgery unless Connor dates Mia Simms, his dull and dowdy marketing employee.
For Violet's sake, Connor agrees to the crazy scheme. There's no risk of breaking his 'short-term only' rule with Mia Simms; she's not the kind of woman Connor is interested in … and he's sure she's hiding something. He just doesn't expect it to be delicious curves and a firecracker personality.
Mia Simms is hiding something, and it's much more dangerous than her looks. All she wants to do is live life in the safety of the shadows and avoid discovery. But perhaps a short-term fling is exactly what she needs to remind her to live.
But what if Violet is right to push them together? Can Mia trust Connor enough to let him see the real person behind the facade she's built? Or is Violet's little scheme about to put both their lives in danger?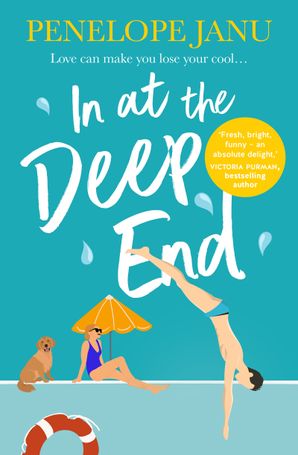 A quick–witted, contemporary romance about losing your cool.
What woman doesn't love a real–life hero? Harriet Scott, for one. The fiercely independent daughter of famous adventurers, she grew up travelling the world on the environmental flagship The Watch. So when Harriet's ship sinks in Antarctica and she has to be rescued by Commander Per Amundsen, an infuriatingly capable Norwegian naval officer and living breathing action hero, her world is turned upside down.
Like their namesakes, the original Scott and Amundsen who competed to reach the South Pole first, Per and Harriet have different ways of doing things. Per thinks Harriet is an accident waiting to happen; Harriet thinks Per is a control freak. But when Harriet realises that Per is the only one who can help her fund the new ship she desperately wants, she is forced to cooperate with him.
Per refuses to assist unless Harriet allows him to teach her to swim. But there is more to Harriet's terrible fear of water than meets the eye. Can Harriet face her fears and come to terms with the trauma and loss of her past? And will she begin to appreciate that some risks are well worth taking–and that polar opposites can, in fact, attract?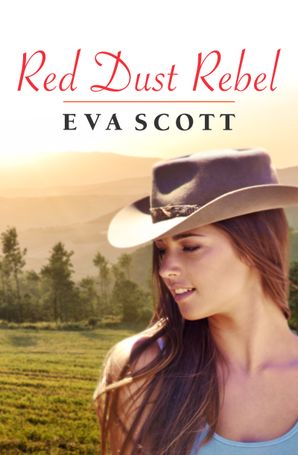 In the small town of Elliot's Crossing, things are never really in the past …
Justine Turner knew she'd become a solicitor the day her childhood friend Nate Kincaid was sentenced to juvenile detention for a crime he did not commit. Fifteen years later, Nate is back in town and JT is more determined than ever to defend him, and not just because of an unrequited crush. But small towns have long memories, and this one is sure Nate is guilty.
Being the town's black sheep is hard work, but Nate has neglected his sonly duties long enough. Back in town to care for his mother while she heals from a broken arm, it's not long before Nate discovers her condition is far worse than he expected. His only welcome distraction is JT, the gangly girl he knew from childhood who is now smart, sassy-and entirely kissable.
But everyone is keeping secrets, lies are falling apart, and unrequited love is surfacing–a force strong enough to tame a rebel … or tear a town apart.
A small-town romance about overcoming prejudice, second chances and setting the past free.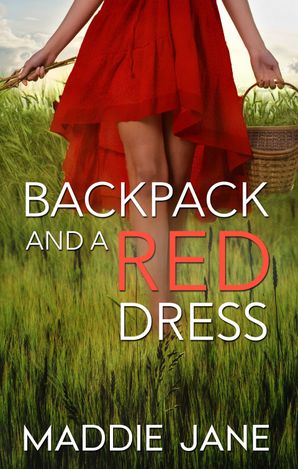 'This story was the perfect blend of sweet, cute, and heartwarming.' – Goodreads review
A fresh contemporary romance about a lonely girl looking for love, family and the perfect dress.
Managing a flailing second–hand clothes shop in an English village is not part of Cally Kirkwood's life plan. But she's travelled across the world to meet her birth father and she won't leave until he acknowledges her.
But life happens when you're busy making plans, and Cally soon finds herself completely invested in converting the grungy shop into a beautiful vintage clothing store, despite the opposition of her new employer's son, Sam Hunter.
Sam is instantly attracted to Cally but can't figure her out. There's something she isn't telling him and he doesn't know whether to trust her–yet he can't stay away.
An unexpected discovery means Cally must decide whether her true loyalty lies with her father or Sam. She thought she'd do anything to find love; but choosing between her past and her future may leave her with no love at all.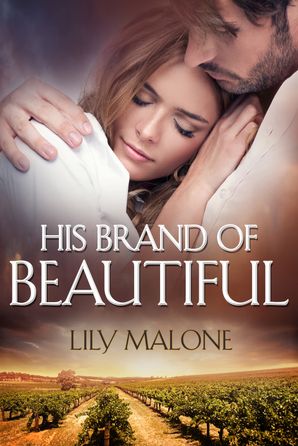 When marketing strategist Tate Newell first meets wine executive Christina Clay, he has one goal in mind: tell Christina he won't design the new brand for Clay Wines. Tell her thanks, but no thanks. So long, good night.
But Tate is a sucker for a damsel in distress and when a diary mix–up leaves Christina in his debt, Tate gets more than he bargained for.
What does a resourceful girl do when the best marketing brain in the business won't play ball? She bluffs. She cheats. And she ups the ante. But when the stakes get too high, does anybody win?
Falling in love was never part of this branding brief.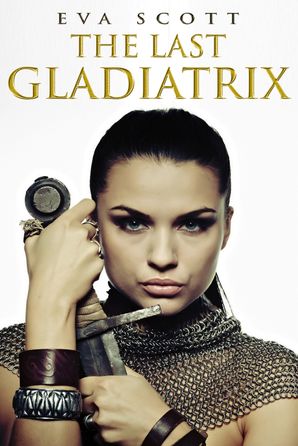 In the dust and death of the Collosseum, a slave fights for freedom, a soldier fights for his life, and they both fight for the love that has been forbidden.
Captured and enslaved by a Roman legion, Xanthe never expects to end up training for the Colosseum floor, but every night after the day's march, she is put through her paces by a Roman solider who challenges her, tests her, and excites her.
Titus is drawn to Xanthe, her fire and her spirit, so he breaks one of his rules and brings notice on himself, offering to train her as a gladiatrix to spare her a courtesan's role. But training her, working with her, soon becomes too much. Titus knows the penalty for taking property that does not belong to him, but how long can he resist?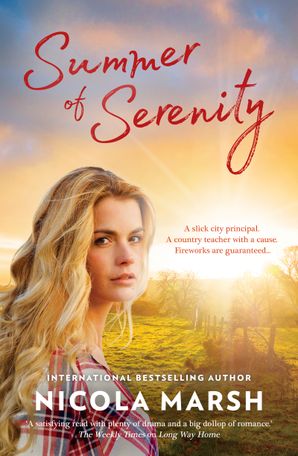 Opposites clash in the addictive new small-town romance from USA Today bestselling Australian author Nicola Marsh.
A slick city boy with a mission. A free-spirited country girl with a cause. Fireworks are guaranteed…
Upstanding principal Jy Atherton dreads the next four weeks. As punishment for crossing his bosses, he's been lumped with the inglorious task of assessing Acacia Haven's tiny school with its, dare he say, 'hippie' curriculum. With the lowest test scores in the state, it's no wonder shutting it down is practically a foregone conclusion. But then he crosses paths with a spitfire who knocks him for six – pity he's already public enemy number one…
Teacher Summer O'Reilly loves her small town nestled along the beautiful coast. Returning was the best decision she ever made. The intentional living community of Serenity is thriving, and the children are its future. No way will she allow a jumped-up suit – no matter how good-looking – to close the school her precious students need.
For Rayne O'Reilly, Acacia Haven has always been serene on the surface, but there's a dark secret she's kept from everyone for decades, including her daughter, Summer. But after reviving old friendships and reconnecting with the past, will she finally have the courage to tear down the walls that have kept her trapped?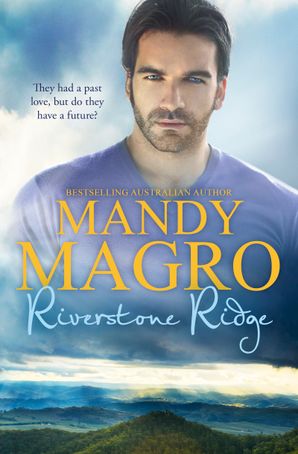 An authentic and heartfelt story about uncovering who you truly are and where you belong from bestselling Australian author Mandy Magro.
After making a mistake that felt like the end of the world to her teenage self, Nina Jones fled the small town of Huntingvale. Now sixteen years later her beloved adoptive mother, Bea, has passed away, forcing Nina to return and decide whether to sell her family home, Riverstone Ridge. But even though Bea can't be there to help her through it all, she's left Nina five letters, one sent a week, to finally share the secrets she'd been unable to reveal in life.
For Logan Steele, Nina's return is the catalyst he's needed to finally move beyond his tragic past and start living again. But only if she stays. When mysterious and increasingly worrisome accidents start happening around the homestead, both Logan's cop instincts and his protective feelings toward Nina spur him to investigate. Will he be able to piece together the puzzle of the past in time?
And with dark family secrets emerging from Bea's last words rippling into the present day, how will Nina find the courage to be truthful to the one man who has always held her heart?
Happy reading!
Featured image credit: Pop TV