Mother's Day is a wonderful time to celebrate with your family, spending valuable time together, and making memories. However, it's also nice to take some time to just relax, pop your feet up and relish a few quiet hours outside the hustle and bustle of daily life.
If you want to treat yourself to some relaxing reading time this Mother's Day weekend check out these eBooks, on sale now!
---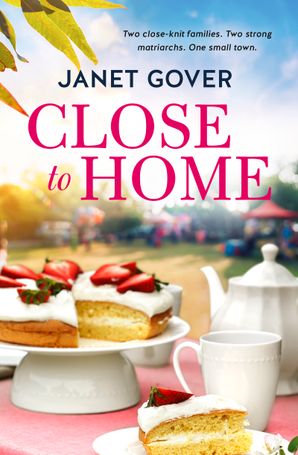 A delightful small town story of community and family with shades of Romeo and Juliet and The Dressmaker.
Two households, both alike in dignity…
Aunt Alice Dwyer loves her small Australian town. She's rarely left its comforting embrace. She knows everyone in it; in fact, she's related to most of them. All she wants is to keep her family safe and the town running exactly the way it always has. Her way. But when an exotic French artist comes to town, her hold begins to weaken…
Lucienne Chevalier, once the toast of Europe, has come to Nyringa after a tragic loss to hang up her sequins and create a place for her circus family to rest between tours. With her is Simon, her grandson, recovering from an injury so damaging he can no longer perform. Lucienne fears he'll never embrace a new future. That is, until she notices the chemistry between him and the new schoolteacher… All they need is a push.
Both grande dames think they know what's best, but with equal amounts of stubbornness on both sides, peace looks unlikely. Then a relationship between Alice's rebellious great-niece and a teenage acrobat sets the two communities on a collision course. But when the bakery starts making patisseries over lamingtons, the battle lines are truly drawn…
A story of community and family. Of the love that brings them together … and the fears that would tear them apart.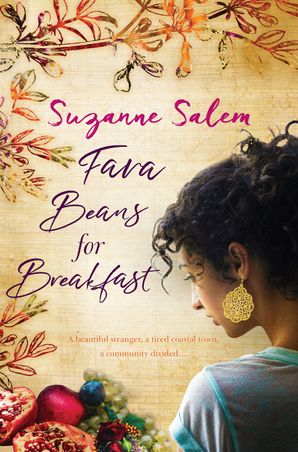 What if moving to a crumbling Australian coastal town meant giving up your only dream?
In 1974, Nayeema reluctantly leaves Sydney's inner city to move to Burraboo, a tired coastal town, with her husband Fawzy. In doing so, Nayeema surrenders her only dream, but once there she falls under the sway of new infatuations.
On a houseboat in the pristine bay nearby, she sells the comforting food of her Egyptian childhood, but keeps her income a secret from her husband. Through this act of defiance and independence, Nayeema unwittingly unlocks a mysterious connection with her new land.
Then everything changes when a local teenage girl goes missing and racial tensions ignite in the town.
As Nayeema's houseboat arrangements become more entangled, her yearnings must fight her own history, the impetuous jinn and each other, to finally reveal the mystery of the strange birthmark that prickles on her chest.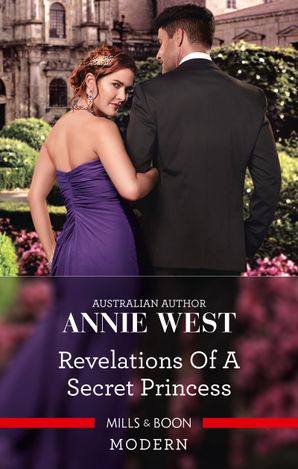 A princess in disguise…
To find her precious daughter, stolen from her at birth, Princess Carolina will do anything. Including masquerading as a nanny! Jake Maynard, her daughter's uncle, is all that's standing in the way of the reunion Caro has yearned for. If only her body got the message he's the enemy…
Caro knows this powerful billionaire won't give up the only family he has left. Yet after years of emotional numbness, Jake is reawakening her! He shows Caro a life filled with passion, not protocol, but what will happen when Jake discovers her true identity?
They say that truth is stranger than fiction, but in Tarrin's Bay, she's about to find that love is stronger than time…
By day, single mother Olivia Chevalier runs the family's bookstore and raises her nine–year–old daughter. By night, she escapes into a world of fiction where there is excitement, romance, and happy endings.
Both of her roles are endlessly rewarding, but Olivia's life has not been without challenges, hard work, and disappointment. So when enigmatic travel writer Joel Foster walks into her bookstore – and her life – with his mantras of trying new things and taking risks, Olivia knows that nothing will change.
But when a family dilemma surfaces, Olivia is compelled to enroll in Joel's writing course to tell the story of her grandmother's life. With each new day and each new page, Olivia discovers secrets about her family and truths about herself, and finds herself yearning to rewrite the story she has planned and seek a life as intriguing as fiction.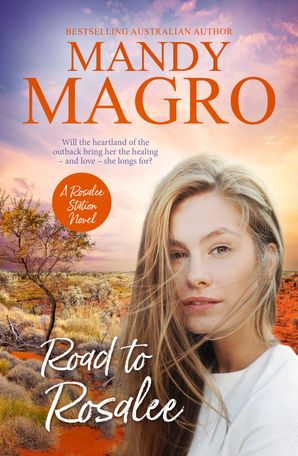 Return to Rosalee Station with bestselling Australian author Mandy Magro's touching story of a search for belonging, love and healing.
City girl Melody Harrison finds herself questioning everything in the wake of her mother's deathbed confession of a long-held secret – a secret that drives her far into the outback, to the wide-open skies of Rosalee Station…
Matt and Sarah Walsh have finally reached a time in their lives where they are at peace, but their happiness is again thrown into turmoil when Matt answers the door to a young woman with shocking news. But what is the truth? Only by offering her sanctuary at Rosalee Station will they find space to come to grips with each other.
Long ago accepting he's never going to fit in with his wealthy family, Zai Wellstone has finally landed his dream job as head stockman at Rosalee Station. It's here he crosses paths with the most intriguing woman he's ever met, Melody, the new camp cook. Sparks fly between them from their first encounter, but will the secrets she's keeping stand in their way?
Rosalee Station is the place where love is found and family ties mean more than anything – will its magic once again show a heartbroken young woman her way forward, to the healing and connection she craves?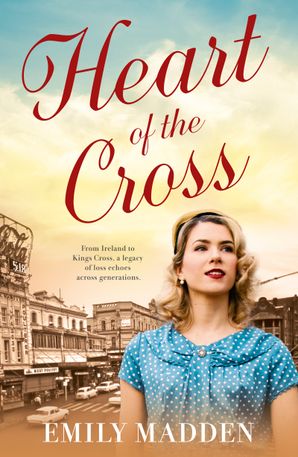 From Ireland to Kings Cross, a legacy of loss and hope echoes across the generations …
Tinahely, Ireland, 1959 Rosie Hart is content leaving her home behind to follow her new husband to Australia. But she soon discovers there is no room for her or their young son in the life he has built in vibrant Kings Cross. As their marriage crumbles, Rosie will need to fight for the golden future her son deserves.
Rose Bay, 1984 Haunted by her past, Rosie is determined her daughter Maggie will follow the path she has set out for her. But Maggie has plans of her own, and Rosie can only pray the grief that plagues the Hart name won't follow her.
Sydney, 2017 When her grandmother dies and leaves Brianna Hart a secret apartment in Kings Cross, Brie wonders what else Rosie was keeping from her. As Brie chases the truth of Rosie's past she uncovers an incredible story of passion, violence, love and tragedy. Is the Hart family's legacy of loss inescapable, or has Rosie gifted her granddaughter with a future of hope?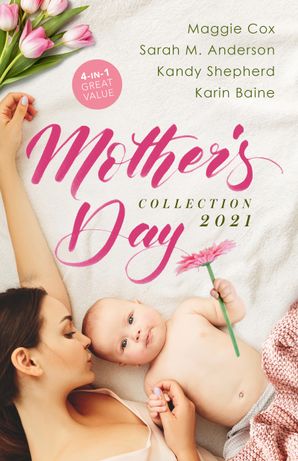 Claiming His Pregnant Innocent – Maggie Cox
When Lily meets the landlord threatening to evict her, she doesn't expect gorgeous tycoon Bastian Carrera! Heated antagonism leads to an extraordinarily sensual encounter, and shocking consequences. To claim his child — and the woman with whom he found such bliss — Bastian demands Lily meet him at the altar. But with only his ring to give, can she ever truly be his?
Twins For The Billionaire – Sarah M. Anderson
Widowed mum Sofia Bingham needs a job — fast! Her babies won't feed themselves. Working for real estate tycoon Eric Jenner is the perfect solution. But her childhood buddy is all grown up now…and tempting as hell. Surely one unforgettable night of passion wouldn't hurt? After that, they can go back to being all business!
But Eric doesn't agree that they should put their red-hot romance on ice. He can't deny his connection to Sofia's adorable twins — or his consuming desire for their mother. What will it take to convince her that he's playing for keeps?
From Paradise…To Pregnant! – Kandy Shepherd
A week in Bali was accountant Zoe Summers's dream vacation. But when the tropical island paradise is hit by an earthquake, she's trapped…alongside Mitch Bailey, sports star and blast from her past! High on the thrill of survival, they seek comfort in each other's arms…
It was only supposed to be one night but Zoe soon discovers an unexpected souvenir…she's pregnant! Now Zoe and Mitch will have to ask themselves…can one night lead to parenthood and a lifetime of love?
Falling For The Foster Mum – Karin Baine
Burns specialist Dr Matthew McGrory is finally living the bachelor life after years of responsibility raising his siblings alone. But he can't ignore the pull he feels towards beautiful Quinn Grady, foster mum to his favourite young patient.
Having learned the hard way that you can't rely on other people Quinn is uber-protective of little Simon, and her heart. But as Matthew's hero-status grows in the eyes of her young charge she just might find he's the hero she's dreamed of too…
Still looking for something to read? Check out even more on-sale eBooks!