All the books we're excited to read this month! These books are all out now, or will be released in the next month.
Australian and New Zealand Authors 
The Goldminer's Sister by Alison Stuart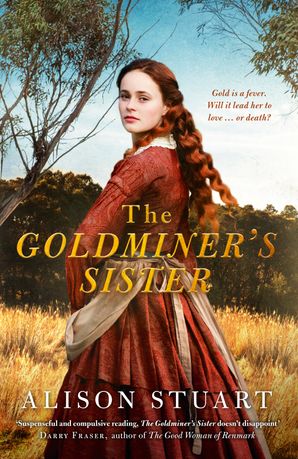 Gold is a fever. Will it lead her to love … or death? A suspenseful romance set on the turbulent goldfields of 1870s Australia, for readers of The Postmistress and The Woman in the Green Dress.
'There are people in this town with the gleam of gold in their eyes and cold steel in their hearts.'
1873. Eliza Penrose arrives in the gold mining town of Maiden's Creek in search of her brother, planning to make a new life for herself. Instead she finds a tragic mystery – and hints of betrayals by those closest to her.
Mining engineer Alec McLeod left Scotland to escape the memory of his dead wife and child. Despite the best efforts of the eligible ladies of Maiden's Creek, Alec is determined never to give his heart again.
As lies and deceit threaten Eliza's life, Alec steps in – although he has problems of his own, as he risks his livelihood and those he holds dear to oppose the dangerous work practices at the Maiden's Creek Mine.
When disaster draws the pieces of the puzzle together, Eliza and Alec must save each other – but is it too late?
'Suspenseful and compulsive reading, The Goldminer's Sister doesn't disappoint' – Darry Fraser, author of The Good Woman of Renmark
Hired By The Impossible Greek by Clare Connelly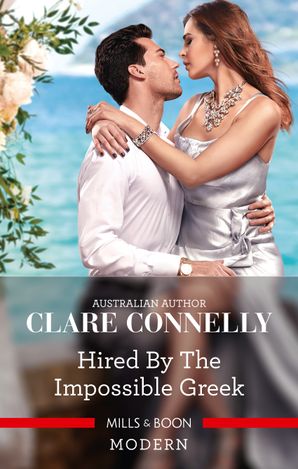 One summer on a private island…with her ultimate temptation!
Scientist-turned-schoolteacher Amelia Ashford warily agrees to a summer job in Greece caring for Santos Anastakos's young son. But her priority is the welfare of the little boy, not the outrageous and irresistible billionaire who hired her. Even if their chemistry is, scientifically speaking, off the charts!
Santos doesn't believe in romantic love — his father has eight ex-wives. He does believe in tantalising pleasure, and with surprisingly innocent Amelia in his luxurious Greek villa, it's just a bedroom door away! But their incendiary passion will test Santos's ruthless control more than he ever anticipated…
A Light in the Dark by Elisabeth Rose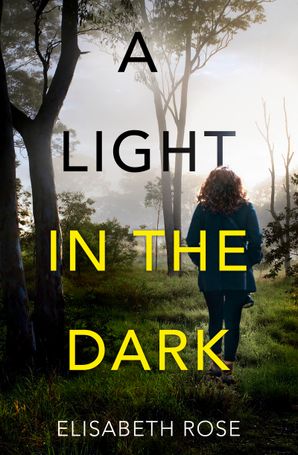 Can a dream hold the answer to a violent crime … and bring two people together?
Since the deaths of her father and stepmother nine months before, Mia Petros has suffered a terrifying recurring dream which implies that their deaths were not a murder-suicide at the hands of her father–as the police decided–but a double murder.
In Taylor's Bend to clear and sell her father's house, Mia, driven to breaking point by the dream and unnerved by the simmering resentment her appearance has aroused, is determined not to leave the bleak midwinter town until she has answers.
Local newspaper editor Arlo McGuiness, an ex-investigative journalist avoiding his own troubled past, is intrigued by the mystery and by Mia, especially when she tells him about her dream. His old, familiar urge to find the truth is awakened. But his probing engenders trouble–nasty comments are followed by malicious acts, and before long Arlo and Mia face escalating violence, their lives in danger.
The House on Boundary Street by Tea Cooper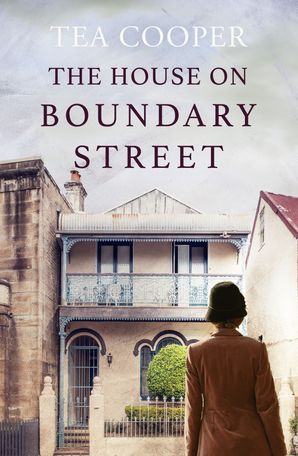 From a bestselling Australian author comes a tale of double-dealing, adventure and the dark underbelly of 1920s Sydney…
In the aftermath of World War I, Sydney is no place for the fainthearted. Sly grog shops thrive, the cocaine trade flourishes and brothels abound. Into this big dark city comes fresh-faced country girl, Dolly Bowman, ready to risk everything in pursuit of her dreams. After all it's the 1920s – time to turn her back on her terrible childhood and search for her future.
Cynthia Burton's life changes irrevocably the day she steps over the threshold of the house on Boundary Street. Determined to survive the only way she can, she breaks into the world of money and matinee idols in order to fulfil a promise she made and now there's no going back.
As Dolly and Cynthia's lives entangle they find themselves drawn into a far-reaching web of lies, intrigue and double dealing. Could it be that the house on Boundary Street, once their safe haven, offers nothing more than a dangerous facade?
The House on Boundary Street is a revised and expanded edition of the novel originally published as Jazz Baby. 
Brooding Rebel To Baby Daddy by Ally Blake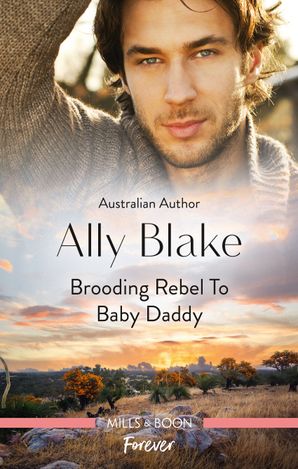 Reunited by a question: will he be her baby's father?
Living in LA brought Sable Sutton everything she thought she could possibly want. Just not what she truly desires — a family. Then she realises the answer could be back in her small Australian hometown with her first love, brooding bachelor Rafe Thorne. He's the only man she's ever felt at home with, but will he be prepared to take a leap of faith on her outrageous proposal?
Black Sheep Heir by Yvonne Lindsay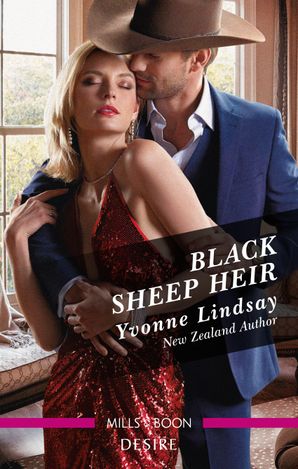 He doesn't do whirlwind romances…until he meets her!
When rebellious heir and security mogul Miles Wingate accidentally runs into Chloe Fitzgerald — literally! — it feels like fate. She's beautiful, intriguing and surprisingly interested in his estranged family. One night with Chloe leaves him suspicious — and craving more. But when a crisis forces Miles home to Royal, Texas, a string of bombshells awaits. Including one about Chloe and her hidden agenda…
Kings of the Desert by Annie West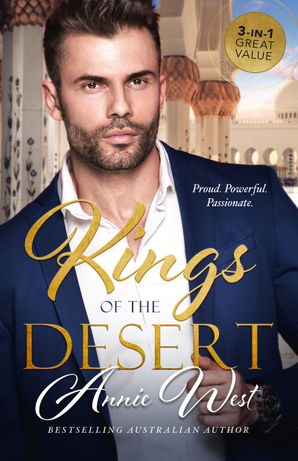 The Sultan's Harem Bride
Sultan Asim of Jazeer has hundreds of women at his beck and call. So why does he want the only one who threatens to reveal his family's shameful secrets?
Journalist Jacqui Fletcher jumped at the chance to write a history of the harem — not to become a sultan's plaything! But it's hard to remember her assignment when the sultan's sensuous caresses spark a fire she's never experienced before.
Asim is looking for a pliable princess for a marriage of duty. Brave, beautiful Jacqui couldn't be more wrong for him. So why does holding her feel so right?
The Desert King's Secret Heir
Surrounded by society's glitterati, Arden Wills finds herself staring up into the eyes of her first and only love. But Sheikh Idris Baddour has a surprise title and heavy responsibilities…so she clings to her precious secret even tighter.
Time has done nothing to dampen the intense ardour between them. And when their kiss is blasted across the world's front pages Arden's truth comes to light — the sheikh has a secret son! To avoid further scandal, Idris must legitimise his heir and make English Rose Arden his dutiful desert queen!
The Desert King's Captive Bride
Princess Ghizlan of Jeirut has returned home to find that warrior Sheikh Huseyn al Rasheed has seized her late father's kingdom. With her sister held hostage, Ghizlan has no choice. Her barbarian captor is determined to tame her, rule her — and make her his own!
Forcing Ghizlan's hand in marriage will not be enough to conquer her body and soul: Huseyn's iron-will is challenged at every step by her magnificent beauty and fierce pride. It won't be long before they both fall prey to the firestorm between them…
International Authors 
The Bitter and Sweet of Cherry Season by Molly Fader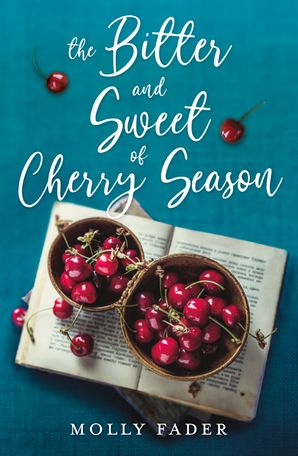 Three generations of women come together at the family orchard to face secrets from the past and learn to believe in the power of hope and forgiveness.
In cherry season, anything is possible…
Everything Hope knows about the Orchard House is from the stories of her late mother. So when she arrives at the northern Michigan family estate late one night with a terrible secret and her ten-year-old daughter in tow, she's not sure if she'll be welcomed or turned away with a shotgun by the aunt she has never met.
Hope's aunt, Peg, has lived in the Orchard House all her life, though the property has seen better days. She agrees to take Hope in if, in exchange, Hope helps with the cherry harvest – not exactly Hope's specialty, but she's out of options. As Hope works the orchard alongside her aunt, daughter and a kind man she finds increasingly difficult to ignore, a new life begins to blossom. But the mistakes of the past are never far behind, and soon the women will find themselves fighting harder than ever for their family roots and for each other.
Family For Beginners by Sarah Morgan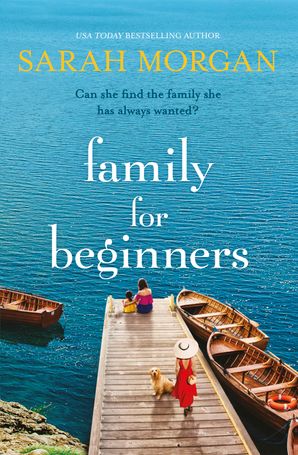 USA TODAY bestselling author Sarah Morgan returns with a life-affirming exploration of love, loss, and how families come in all shapes and sizes…
New York florist Flora Donovan is living the dream, but her bubbly optimism hides a secret. She's lonely. Orphaned as a child, she's never felt like she's belonged anywhere…until she meets Jack Parker. He's the first man to ever really see her, and it's life changing.
Teenager Izzy Parker is holding it together by her fingertips. Since her mother passed away a year ago, looking after her dad and little sister is the only thing that makes Izzy feel safe. Discovering her father has a new girlfriend is her worst nightmare – she is not in the market for a replacement mum. Then her father invites Flora on their summer vacation…
Flora's heart aches for Izzy, but she badly wants her relationship with Jack to work. As the summer unfolds, Flora must push her own boundaries to discover parts of herself she never knew existed – and to find the family she's always wanted.
Chasing Trouble in Texas by Delores Fossen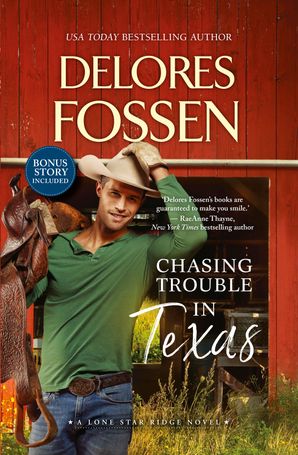 They've got each other – and a whole lot of trouble.
Austin Jameson's life is complicated enough. With twin girls he adores and a ranch he's dedicated to, the widower and cowboy is more than busy. But when his former flame arrives in his hometown, his world is thrown off balance.
Former child star McCall Dalton wants to run away – from her image and the scandal that has engulfed her. Brokenhearted and humiliated, she's come back home to Texas to escape.
Austin doesn't find peace and McCall doesn't get refuge – instead they rediscover every delicious inch of one another. Before long, their budding romance must face a custody battle with Austin's in-laws and yet another scandal. Determined not to let each other go a second time, they set out to prove that it's true what they say: love really does conquer all.
Includes a bonus story, That Night In Texas.