The weather may be cold, but these books will keep you warm! Travel to the Scottish highlands, the streets of London, a country Australian town or the cobbled streets of Italy all from the comfort of your living room. Whether you're in the mood for some smoldering saucy scenes or sweetly perfect romance we've got the perfect book for you. Plus they're ALL by Australian and New Zealand authors!
Read on to find your next favourite read…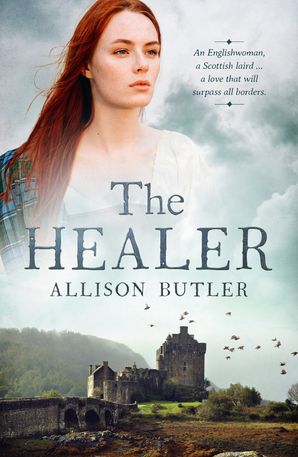 An Englishwoman, a Scottish laird … a love that will surpass all borders. A sumptuous romance in the spirit of Diana Gabaldon and Darry Fraser. 
'So much better [than Outlander] … The Healer is my favourite Scottish romance of all time!' Night Owl Romance
1402, the Anglo-Scottish border.
Lynelle Fenwick has been an outcast all her life. The daughter of an English lord, she was deemed cursed when her mother didn't survive childbirth. Raised by the village healer, who has since died, Lynelle truly is alone. When her younger half-brother is captured during a Scottish raid, she sees a last chance to redeem herself to the father who rejected her, and offers to be held captive in his place.
Across the turbulent border, Lynelle strikes a bargain with William Kirkpatrick, laird of Closeburn. She will spend two weeks inside the clan's castle tending William's younger brother who is in need of a healer's care. The laird has his own family curse to deal with, along with a deep distrust of healers – and Lynelle has exaggerated her healing skills to obtain her half-brother's freedom.
Despite their differences, William and Lynelle are drawn to each other … then an unexpected foe threatens to divide them forever. Enemies by birth and circumstance, they can only succeed together.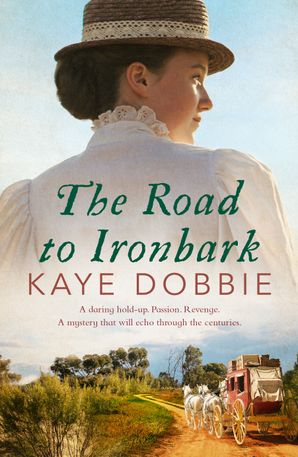 A daring hold-up. Passion. Revenge. A mystery that will echo through the centuries. A compelling romantic adventure, perfect for readers who love Darry Fraser. 
1874,The Victorian Goldfields
In the town of Ironbark, Aurora Scott faces ruin as the railways supplant the Cobb & Co coach line, the lifeline of her hotel. Aurora is no stranger to adversity; the formidable publican has pulled herself from a murky past to build a respectable life in Ironbark. But when bushrangers storm the hotel, taking hostages as leverage for the Starburst Mine's payroll, Aurora has more trouble on her hands than she can handle.
This is no random act, but a complex scheme of revenge. The gang turn on each other. Shots ring out. And when the dust settles, the money has vanished, and so has Aurora Scott…
After 150 years, the mystery of the missing payroll has passed into folklore. And when journalist Melody Lawson helps her brother prepare for the town's annual Gold Hunt Weekend, she is just as drawn into the past as the tourists. But with a surprise inheritance her own family history becomes a puzzle, bound up with the fabled payroll – and as Melody follows the clues, danger mounts…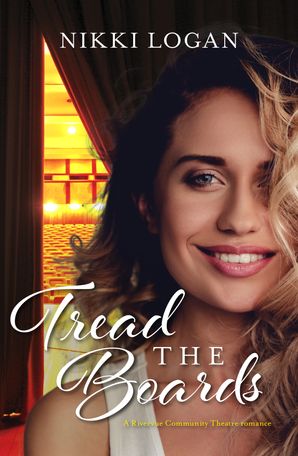 Props-maven Mackenzie Russell is no fan of the Larrikin, the subject of Draven's new play. But she is a big supporter of her hometown, Brachen, where the guy is a local legend. She would no more let Brachen's reputation be trashed than she would pull on a costume and perform in Draven's latest masterpiece. Her secret stage aspirations are strictly private.
But someone needs to tell that to Dylan North, the enigmatic loner sleeping rough in Rivervue Theatre's fire-escape, after he catches her running lines in the props room.
Dylan just wants to keep a low profile; he knows that his rough appearance and poor language skills make people uncomfortable. Except Kenzie – with her, Dylan feels more at ease than he's ever been before and he's fast becoming her biggest fan. In more ways than one.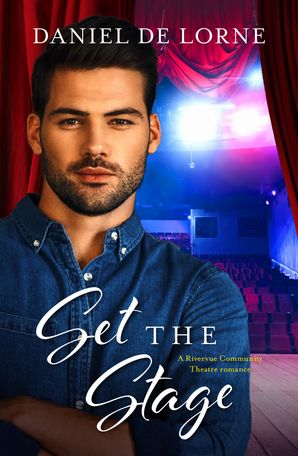 While the redevelopment brief for Rivervue Community Theatre moulders on his desk, a phone call from an unrequited past love sends architect Gabriel Mora running back to his artsy hometown. Afraid of worsening his mother's health, Gabriel is forced to hide his involvement in the redevelopment. It's just one more secret to keep, along with his feelings for a certain red-headed stage manager.
Bruce Clifton can build anything. But the jobs mean nothing if he's not getting paid. On the cusp of losing his home, Bruce needs to find a way to call in those debts without showing his community how much trouble he's got himself into. With Gabriel's return to town stirring up past hurts, soon it's not just his home Bruce has to worry about losing, but his heart.
Can Bruce and Gabriel work together for the good of Rivervue, or will their hope for a second chance exit stage right?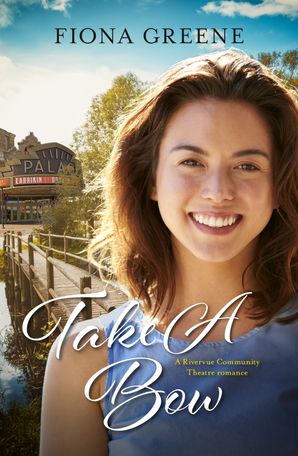 Creative director Lexi Spencer stands centre stage in the fight to save the iconic Rivervue Community Theatre from redevelopment by the local council. With Draven's new play, Lexi's got the weapon she needs to keep Rivervue open. She just needs to ensure it remains a secret. Staging the controversial Larrikin is guaranteed to cause trouble, but it's a risk she's willing to take. She's already lost so much in her life, losing the theatre isn't an option.
Council CEO Mark Conroy is new to artsy Brachen, but not to dealing with passionate constituents who disagree with his decisions. And he's definitely not new to Lexi Spencer. Over a decade has passed since he ruined his relationship with Lexi, but old feelings aren't as easily written off as a building. When they're forced to become allies, the town's secrets aren't the only ones at stake.
Can they pull off the impossible and save Rivervue, or will their past bring down the curtain on a shared future?
Shop the whole collection. Get all three Rivervue stories in One From The Heart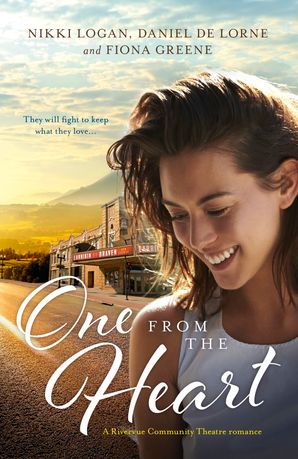 He's the Banksy of the international theatre scene – daring, anonymous, renowned. So when playwright 'Draven' bequeaths his latest play to the rural Rivervue Theatre, the stage is set for drama.
Three stellar authors offer three stories packed full of romance, secrets and lies…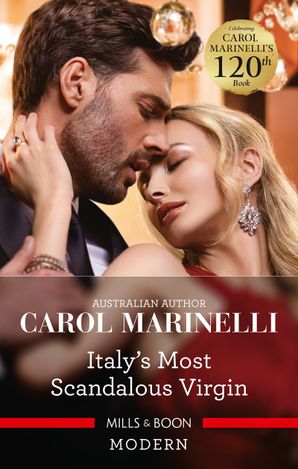 Untouched, unavailable…and utterly impossible for him to resist!
Dante Romano has no doubt Mia Hamilton, his father's much younger widow, is a ruthless gold digger. Yet the sparks between him and Mia are an inferno waiting to erupt. And erupt it does — into an unforgettable encounter that leaves Dante stunned by Mia's innocence and his craving for more.
Giving in to her undeniable attraction to Dante makes it harder for Mia to hide the secrets she's sworn to keep. She's brought enough scandal to the legendary Romano family — and that's before her shocking bombshell!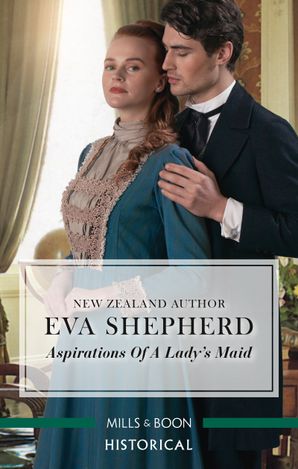 Separated by class…brought together by passion.
Having finally fulfilled her dream of opening a hairdressing parlor, Nellie Regan has no interest in love ruining her plans. After Nellie is caught mocking landowner Dominic Lockhart's lifeless engagement to Lady Cecily, she's not expecting him to defend her in a tavern brawl. Now the frustratingly handsome gentleman must recuperate in her home! Close quarters stir simmering attraction…but Nellie's determined to follow her head, not her heart. Is Dominic willing to do the same?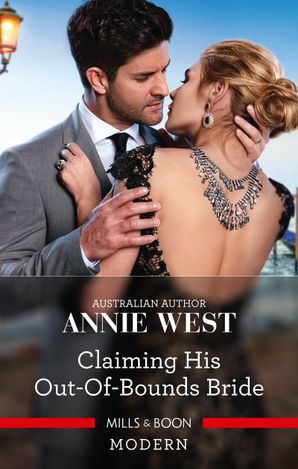 No marriage? No merger. They had only one option.
He'd denied his attraction while she'd been promised to his brother. So when Olivia Jennings is jilted days before her elaborately planned wedding, Alessandro Sartori offers himself as groom. Their families will get the merger they want. And he'll finally get the bride he craves.
Orphan Olivia has always felt invisible. But the desire she discovers with her unexpected husband makes her feel seen for the very first time. Theirs is a paper marriage, but what will become of them if they choose to make their vows real?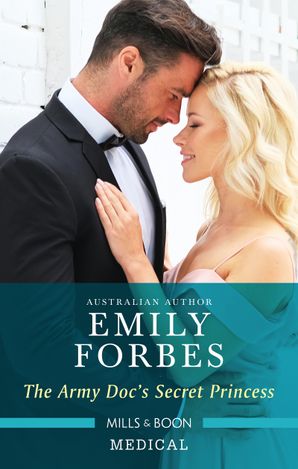 Could her royal fling…last a lifetime?
Princess Viktoria made a promise: do her duty and marry a duke. But she wants one final adventure first! So she welcomes the freedom that working incognito at the Legion's Games gives her. There's only one tall, dark and brooding problem — surgeon and medical team leader Campbell Hamilton. Because the delicious-yet-damaged army doc leaves Viktoria wondering if the adventure she really wants is forever with the man she's falling for…
International pick of the month… The Wish List by Sophia Money-Coutts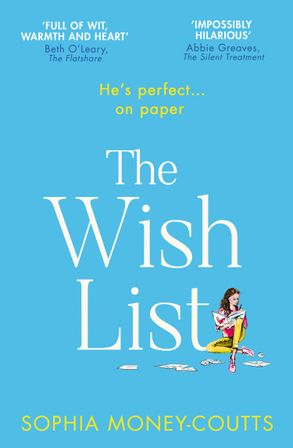 'Full of wit, warmth and heart' Beth O'Leary, The Flatshare
'Impossibly hilarious' Abbie Greaves, The Silent Treatment
'The perfect escapist read!' Cressida McLaughlin, The Cornish Cream Tea Summer
'You want me to write a list? Like a shopping list?'
Gwendolyn nodded. 'Exactly. But for what you want from a man, not ASDA.'
Florence Fairfax isn't lonely. She loves her job at the little bookshop in Chelsea and her beloved cat Marmalade keeps her company at night. She might have been single for quite a while – well, forever actually, if anyone's asking – but she's perfectly happy, thank you. And then Florence meets eccentric love coach Gwendolyn, and everything changes.
When Gwendolyn makes Florence write a wish list describing her perfect man, Florence refuses to take it seriously. Finding someone who likes cats, has the sexual athleticism of James Bond and can overlook her 'counting' habit? Impossible! Until, later that week, a handsome blond man asks for help in the bookshop…
Rory seems to fit the list perfectly. But is he 'the one', or simply too good to be true? Florence is about to find out that her criteria for Mr Right aren't as important as she thought – and that perhaps she's been looking for love in all the wrong places…
Still looking for your next favourite read? Check out these e-books on sale from 99 cents!