Originally published 17.01.2020 on harlequinblog.com 
---
We've matched your preferred romance genres with a delicious snack to enjoy while you read! Take inspiration from these perfect pairings and enjoy a yummy treat with a great book today.
Don't forget to comment below with your favorite reading snack!
Love Modern? Try a sexy chocolate infused ice-cream snack…
Sexy. Passionate. Bold. These stories are all about passion and escape—glamorous international settings, captivating women and the seductive, tempting men who want them.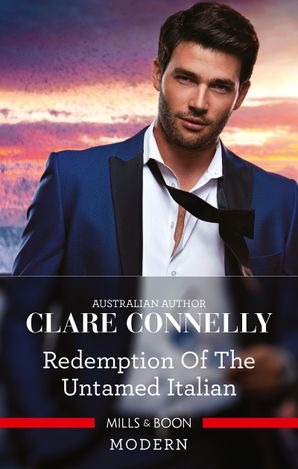 The playboy's shocking proposal: 'Two weeks. In my bed.'
If Cesare's wild past has taught him anything, it's that relationships never work. He's sure one sinful encounter with enchanting aristocrat Jemima will be enough. It's not! Nothing less than claiming her for a red-hot fling will do…
Yet Jemima is a breath of fresh air in his billion-dollar world. For the first time, Cesare longs to use his infamous charm for more than seduction. But to unravel Jemima's secrets, this ruthless Italian must first prove himself worthy of her…
Love Intrigue? Try a cheese and chocolate platter!
Taut, edge-of-the-seat contemporary crime stories. Homicide investigations, kidnappings, stalkings coupled with a bestselling romance between two strong, equally matched protagonists. Think;  Bourne for pacing—fast and dangerous and exciting. Justified for the composition of the understated yet intense hero.  CSI/SWAT for the kind of complex mystery and crime story that can lend itself to a solid and exciting romantic suspense novel.
They'll have to trust each other in order to survive this mission.
After escaping Trinity, a terrorist organization, trained assassin CJ Grainger has insider knowledge about the group's plans, but she needs resources that Cole McCastlain, a member of Declan's Defenders, can provide. Yet they face a dilemma: they must either facilitate the deaths of government officials or become Trinity's next targets. CJ and Cole will make it out alive only if they can place their lives in each other's hands.
Love Forever? Try the sweet subtlety of a fruity smoothie…
Real, relatable women and strong, deeply desirable men experiencing the intensity, anticipation and sheer rush of falling in love. Get swept away by these emotional, glamorous and uplifting romances! Think One Fine Day for its warmth and tear jerking properties, The Notebook for its emotional depth, The Vow for its emotional conflicts, Dear John for its focus on the central relationship, Life as We Know It, The Proposal and The Back-Up Plan for their fresh storylines.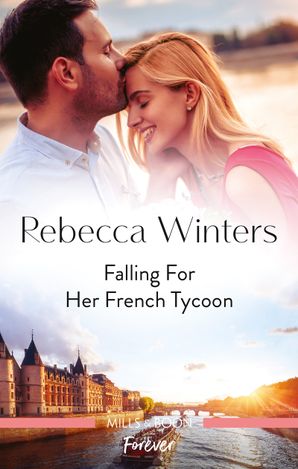 Could a temporary job…lead to forever with her boss?
Before she formally adopts her nephew, Nathalie Fournier decides to try to find his father. Her search leads to a picturesque Provençal vineyard where she takes a temporary job — and becomes captivated by her boss, billionaire Dominic Fontesquieu. Dominic's the man of Nathalie's dreams, but can he escape the ties of his family to claim her as his own?
Love Historical? You'll love pairing it with a big slice of cake…
This is where the alpha hero began! From a rake with a wicked glint in his eye to a gasp-inducing muscled warrior brandishing a dagger or a gorgeous kilted Highlander, there's a man for everyone! Heroines should emotionally challenge the hero, and inspire reader sympathy, whether they are spirited and willful, an innocent governess or a Viking shield maiden! Perfect for fans of Vikings, the The Tudors, Rome and the scandalous society drama of Downton Abbey!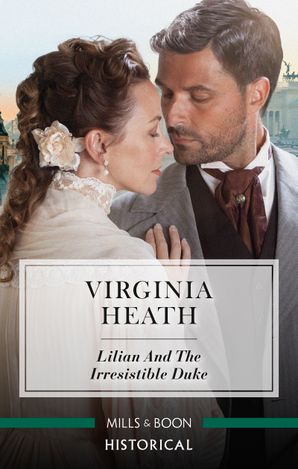 A reunion in Rome…sparks an affair to remember!
Responsible widow Lilian Fairclough is persuaded to travel to Rome for a hard-earned break and to let down her hair! She's surprised to be reunited with passionate, cynical Italian duke Pietro Venturi. He reawakens her sensual side and intrigues her with glimpses of pain beneath his rakish surface. Enticed into a secret and temporary affair, what will happen once she returns home?
Love Desire? Snack on something decadent and covered in chocolate…
These stories are passionate, dramatic and intense—a window into the world of the American elite, where the yearning of powerful men and dynamic women heightens as the drama unfolds!  These are dramatic and emotionally powerful reads to keep you captivated.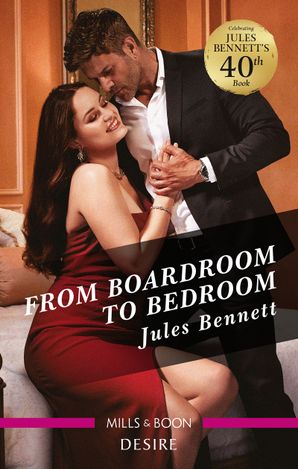 Going undercover lands her under the covers…with her boss!
When her reality-TV star stepmother threatens her rightful inheritance, designer Sophie Blackwood fights back. To get dirt on the gold digger, she poses as a consultant to media CEO Nigel Townshend. But Sophie can't resist the dreamy Brit, and professionalism takes a turn toward passion. Suddenly everything is at stake if her secret is exposed — her family legacy and the man she desires…
Love Medical? Tuck into a creamy custard tart…
Pulse-racing passion. Intense, uplifting and relatable romances set in the medical world. Experience the rollercoaster of emotions, ambitions and desires of today's medical professionals. Perfect for fans of House, Grey's Anatomy, Private Practice, The Night Shift, The Good Karma Hospital and Doctors for their tone, medical settings and scenarios, complex characters with strong romantic themes, great dialogue and lives and hearts on the edge.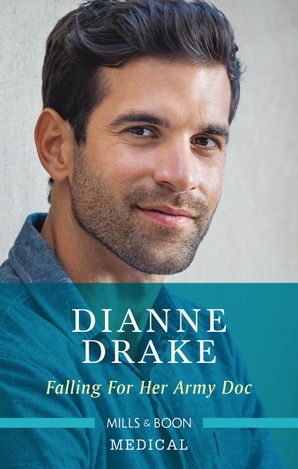 She's helping him rediscover his memories…can she also mend his heart?
After an injury in Afghanistan, Mateo Sanchez finds himself in an amnesia clinic in Hawaii. Struggling to piece together how he arrived on the gorgeous island, Mateo may not be the easiest patient, but no-nonsense doctor Lizzie Peterson is determined to help the brooding ex-army doc. Only as Mateo begins to recover do they discover a bond and a temptation that's so very hard to resist…
Love Dare? Try a dessert-themed cocktail…
Sexy. Passionate. Bold. Empowered, fun and fearless heroines; Ultimate alpha heroes. These  are sensual love stories with smart, sassy heroines and the sexiest men alive!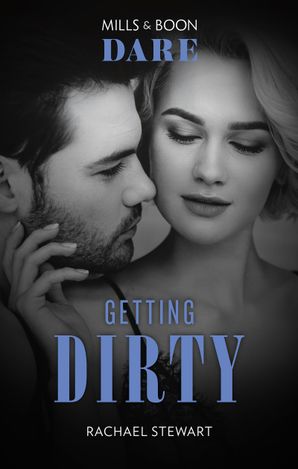 Sometimes digging up the dirt means getting deliciously dirty…
I always work for the good guys. My job was simple: get the dirt on Coco Lauren, a princess of a socialite who talks – and plays – dirty. But I kissed her. I tasted her. Uncovered the tantalising woman beneath the polished façade. And she undid me in every way. Now I'm the bad guy. But how do I tell Coco the truth…when coming clean means losing her?
Love Romantic Suspense? Pair it with the decadent sweetness of a melting moment…
Relatable heroines in extraordinary circumstances—swept into the arms of powerful heroes.Think Criminal Minds or Scandal or Quantico for their solid levels of story, three-dimensional characters and varying levels of suspense with strong romantic themes, witty dialogue and lives and hearts on the line.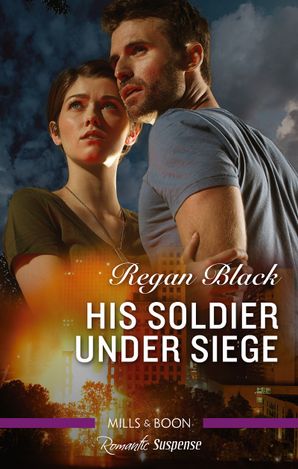 She's the soldier. But he's the only one who can protect her…
When army nurse Grace Ann Riley is framed for a heinous crime, the shell-shocked major is unsure where to turn. Enter her no-strings-attached lover Derek Sayer, who resolves to help her disprove these allegations. Derek works to exonerate Grace Ann while trying — and failing — to keep his growing feelings at bay. He'll stop at nothing to keep her safe — even if that means risking his life.
Love Cherish? Read along with a spoonful of lemon meringue pie…
Wholesome, fun and feel-good contemporary romances set in close-knit communities where you can escape to a world of love and belonging. Fall in love with small towns, friendly neighborhoods and romances that always end with happily ever after!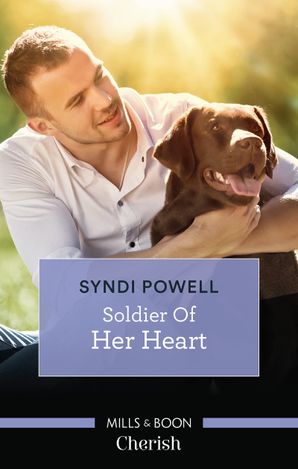 This ex-army man is just the hero she needs.
Lawrence Beckett returned from Iraq a hero. Inside, he's still fighting to find peace. A renovation project brings him into contact with art specialist Andie Lowman. She has the contacts to help repair a stained glass window — along with a warmth he didn't know he needed. Fixing the piece becomes a joint effort…but can they learn how to restore not just a beautiful treasure, but also each other?
---
By Karen Green
Edited and revised by Eloise Plant