Who doesn't love the allure of small-town stories? Quirky townspeople, aesthetically beautiful town squares, a myriad of secrets and scandals… We've adored such shows as Gilmore Girls and Heart of Dixie, swooned over brand-new shows like Virgin River, and classic shows like Friday Night Lights, and devoured One Tree Hill and When Calls the Heart.
If you love getting your small-town romance fix we have the perfect books for you!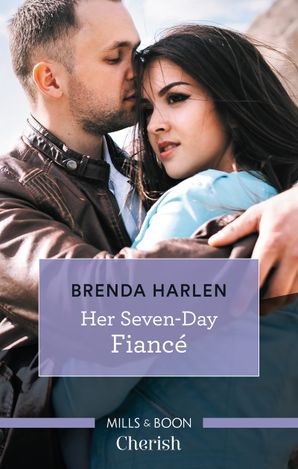 It started with a little white lie to stop her matchmaking mother. But after a staged – and very public – kiss sets off real sparks, Alyssa Cabrera, the new girl in Haven, Nevada, finds herself faux–engaged to the town playboy Jason Channing! Though both are committed to staying single, could they be the perfect couple after all? Or will Alyssa's secret keep her fake romance from turning as real as a solid gold band?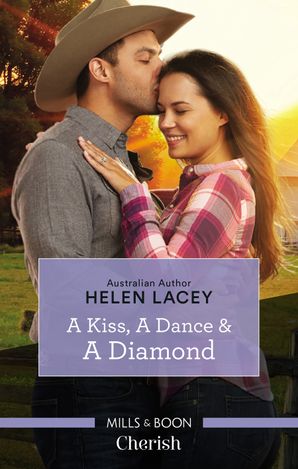 Kieran O'Sullivan never let anything – or anyone – stand in his way. Not even the girl he claimed to love. But fifteen years later, the successful doctor's back in Cedar River and so is Nicola Radici, still as beautiful as the day he left her behind. The last thing Nicola wants is to forgive and forget. But when Kieran connects with her nephews, their guardian has to let him into their life. And maybe even her heart…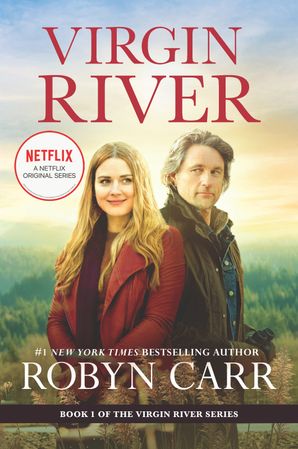 WANTED: Midwife/nurse practitioner in Virgin River, population six hundred. Make a difference against a backdrop of towering California redwoods and crystal clear rivers. Rent-free cabin included.
When the recently widowed Melinda Monroe sees this ad, she quickly decides that the remote mountain town of Virgin River might be the perfect place to escape her heartache, and to re-energise the nursing career she loves. But her high hopes are dashed within an hour of arriving – the cabin is a dump, the roads are treacherous and the local doctor wants nothing to do with her. Realising she's made a huge mistake, Mel decides to leave town the following morning.
But a tiny baby abandoned on a front porch changes her plans…and former marine Jack Sheridan cements them into place.
"The Virgin River books are so compelling – I connected instantly with the characters and just wanted more and more and more." – No. 1 New York Times Bestselling author, Debbie Macomber.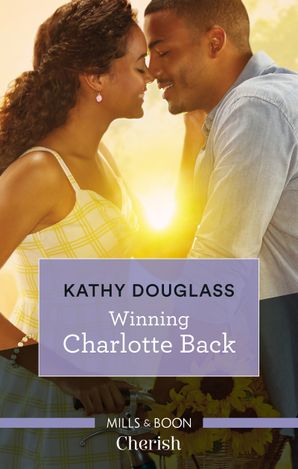 When the man who left her at the altar…moves in next door!
This could not be happening. Charlotte Shields had left that heartbreaking day and this heartbreaking man behind. Even worse, their mutual attraction is back to betray her – especially as Dr Rick Tyler works hard to make amends. He's got to make this move to Sweet Briar work to give his son a second chance. But will he get a second chance with Charlotte in the bargain?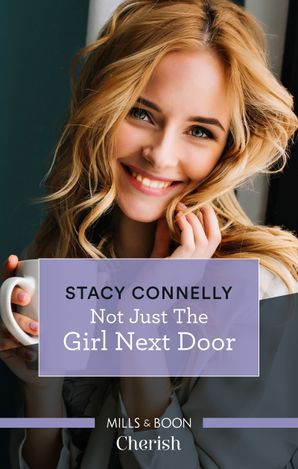 Can she ever be more than this man's best friend?
His best buddy's sister. Someone in need of protection. That's how Zeke Harper has always seen animal trainer Mollie McFadden. He can't cross the line, no matter how irresistible he finds the girl-next-door. Until a surprise kiss takes them beyond the bounds of friendship. Now Zeke wonders if this woman who opens her life to pets in need can find a place in her heart for him too!
If you love When Calls the Heart you'll love Awakening the Shy Miss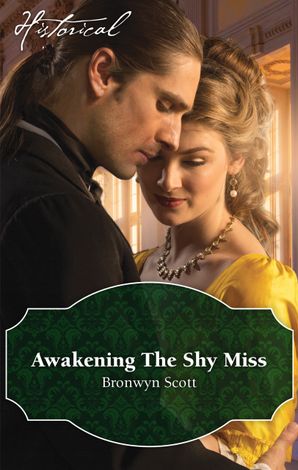 Seduced by the prince 
Dimitri Petrovich, Prince of Kuban, is unlike any man seamstress Evie Milham has ever met. Exotic and charismatic, he's paying a visit to her sleepy country village. Yet one glimpse of the prince's melting brown eyes and shy Evie's heart races like never before…
Dimitri is no stranger to desire, and he knows innocent Evie wants him! Before he returns to his homeland, he must decide–resist Evie's siren call, or give her pleasure beyond her wildest, hottest imaginings!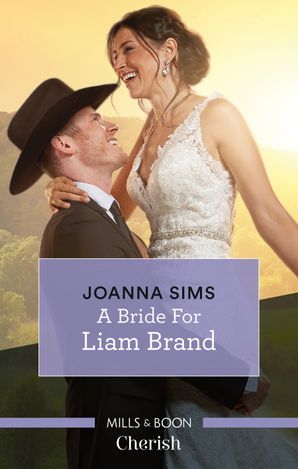 Liam Brand is done with waiting. The time has come to finally claim his bride!
Single mum Katie King is juggling a daughter with special needs, a bustling horse ranch, and a disappointing ex. Finding room for romance is more than challenging. But Liam Brand is done with waiting. He has loved Katie for decades and it's time to make his move. Getting to the altar, however, proves to be the easiest part of his plan. Convincing their families is another matter entirely!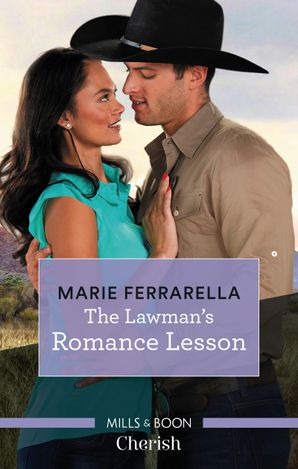 He used to believe in love. Until life took an unexpected turn…
Daniel Tallchief used to believe in love until life took an unexpected turn…and his fiancée left him. But staying in Forever, Texas to raise his little sister was the right choice. Until her teacher, Shania Stewart, tells Daniel he's too strict with his partycrazed sibling! The handsome lawman doesn'
t know whether to ignore her or kiss her. But Shania knows. It's going to take a carefully crafted lesson plan to tutor this cowboy in love.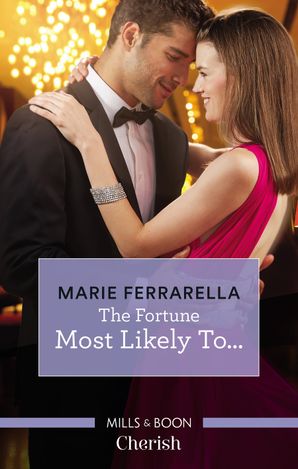 A powerful first love…an explosive secret…
Dr Everett Fortunado is sitting on the biggest secret to hit Texas – but nothing's more shocking than finding Lila Clark working for the Fortunes. Years ago a teen pregnancy forced her to give up their baby…and Everett. Lila's not one for second chances, but that won't stop Everett from trying. Because this time around, he knows the meaning of family. And he wants his – with Lila!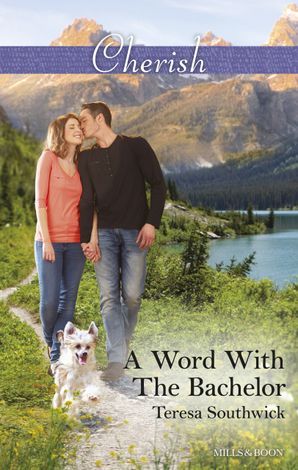 When opposites collide…the plot thickens
When former Special Forces agent Jack Garner opens his door to Erin Riley, he makes two things clear: he won't sleep with her, and he writes alone. Clearly, fame and fortune have done nothing to brighten this bestselling author's brooding manner. But his second book is long overdue, and Erin is there to jumpstart his writing…if not his heart.
Bright, chatty and positive, Erin is like a sunny day to Jack's perpetual night. And even as she struggles to contain her sizzling attraction, she knows she can help Jack have a breakthrough. When the words finally start to flow, Jack starts to wonder if "once upon a time" could become "happily–ever–after." Now, that would be something worth writing about…
If you love Heartland you'll love The Long Paddock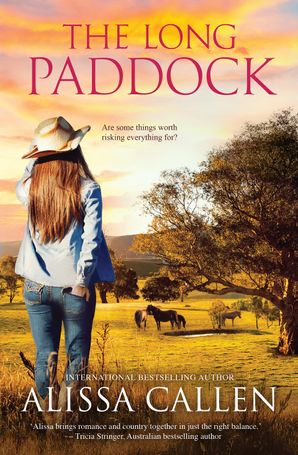 A captivating love story about community and second chances, from Australian author Alissa Callen.
Country–girl Cressida Knight fills her days with her farm, a mischievous pet bull called Reggie and her volunteer emergency services work. The busier she keeps, the less she thinks about the cowboy who left her behind. She's convinced the small–town Woodlea grapevine that she's moved on, but now it's time to move on for real.
Champion bull rider Denham Rigby shares Cressy's deep love for the land and all he's ever wanted was to stand shoulder–to–shoulder with Cressy through life. But three years ago a dark family secret left him no choice but to run. Now family duty gives him no choice but to return to the bush.
What Denham hasn't come home to do is to hurt Cressy by rekindling their relationship. He's nothing but a liability and the beautiful, self–reliant cowgirl has to stay off limits. But when faced with Cressy's desperation to save her drought–stricken farm, he can't keep his distance. He joins her out droving on the long paddock. Then when Woodlea is hit by more than just rodeo fever, they are further thrown together and Denham loses the battle to lock down his emotions.
But has he left it too late to stop running? And will the woman he's always loved be prepared to risk her heart for a second time?