With a new lockdown in Victoria, cold winter weather, and all the stress of daily life we're all just dreaming of our next getaway. But unfortunately it looks like there'll be no international travel in sight for YEARS. A few months ago we wrote a list of what to read if your travel plans got cancelled… but we need even more books. So, we have compiled this second list of even more books that let you travel the world, without ever leaving your couch.
Instead of scrolling through airfares, turn the pages of an enchanting getaway or a spellbinding adventure.
Take a look at our sweeping list and let the journey begin.
Travel to a warm southern town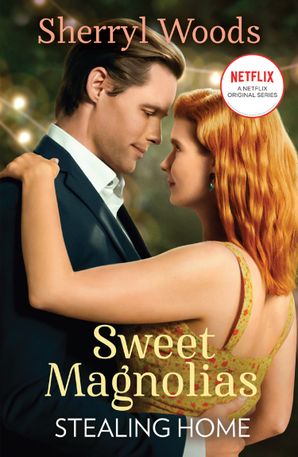 The Sweet Magnolias is now a Netflix Original Series! From No.1 New York Times Bestselling Author Sherryl Woods!
For the Sweet Magnolias, friendship lasts a lifetime…
Maddie Townsend might live in a town called Serenity, but there's been nothing calm or peaceful about her life since her marriage broke up. This stay-at-home mum has no job skills, an out-of-control sixteen-year-old son, a talkative fourteen-year-old who's suddenly gone silent, a six-year-old daughter whose heart is broken, an ex-husband whose younger girlfriend is expecting their baby and two best friends who think she's somehow qualified to help them open a fitness spa for women.
But if Maddie is a tad on edge with all that on her plate, it's nothing compared to the chaos that ensues when she discovers that her son's baseball coach has feelings for her and the whole town disapproves. Maddie's faced a lot of challenges lately with strength and resolve, but Cal Maddox may turn out to be more than she can handle.
Then again, he could just be the one man in all of South Carolina who can help her find serenity.
Travel to Hawaii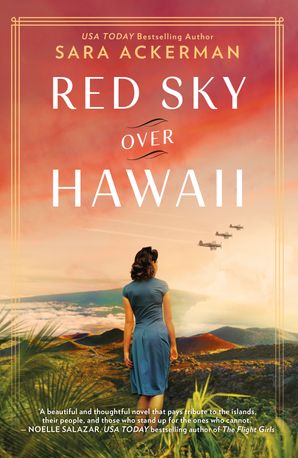 Inspired by real places and events of WWII, Red Sky Over Hawaii immerses the reader in a time of American history full of suspicion and peril in this lush and poignant tale about the indisputable power of doing the right thing against all odds.
The attack on Pearl Harbor changes everything for Lana Hitchcock. Arriving home on the Big Island too late to reconcile with her estranged father, she is left alone to untangle the clues of his legacy, which lead to a secret property tucked away in the remote rain forest of Kilauea volcano. When the government starts taking away her neighbours as suspected sympathisers, Lana shelters two young German girls, a Japanese fisherman and his son. As tensions escalate, they are forced into hiding – only to discover the hideaway house is not what they expected.
When a detainment camp is established nearby, Lana struggles to keep the secrets of those in her care. Trust could have dangerous consequences. As their lives weave together, Lana begins to understand the true meaning of family and how the bonds of love carry us through the worst times.
Take a summer vacation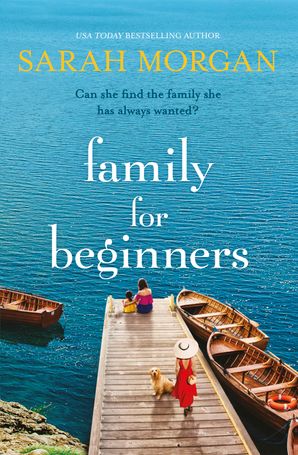 USA TODAY bestselling author Sarah Morgan returns with a life-affirming exploration of love, loss, and how families come in all shapes and sizes…
New York florist Flora Donovan is living the dream, but her bubbly optimism hides a secret. She's lonely. Orphaned as a child, she's never felt like she's belonged anywhere…until she meets Jack Parker. He's the first man to ever really see her, and it's life changing.
Teenager Izzy Parker is holding it together by her fingertips. Since her mother passed away a year ago, looking after her dad and little sister is the only thing that makes Izzy feel safe. Discovering her father has a new girlfriend is her worst nightmare – she is not in the market for a replacement mum. Then her father invites Flora on their summer vacation…
Flora's heart aches for Izzy, but she badly wants her relationship with Jack to work. As the summer unfolds, Flora must push her own boundaries to discover parts of herself she never knew existed – and to find the family she's always wanted.
Journey to the cobbled streets of Paris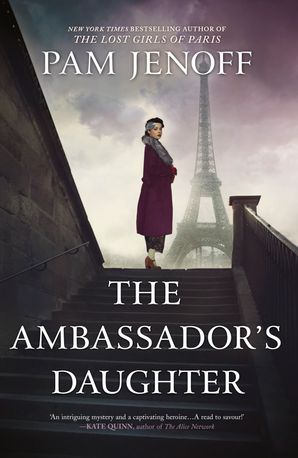 For one woman in the aftermath of World War I, the City of Light harbors dark secrets and dangerous liaisons.
Paris, 1919. Margot Rosenthal has arrived in France with her father, a German diplomat. She initially resents being trapped in the congested capital, where she is still considered the enemy. But as she contemplates returning to Berlin and a life she hardly knows anymore, she decides that being in Paris is not so bad after all.
Bored and torn between duty and the desire to be free, Margot strikes up unlikely alliances: with Krysia, an accomplished musician with radical acquaintances and a secret to protect; and with Georg, a naval officer who gives Margot a job – and a reason to question everything she thought she knew about where her true loyalties should lie.
Against the backdrop of one of the most significant events of the century, a delicate web of lies obscures the line between the casualties of war and of the heart, making trust a luxury that no one can afford.
Visit a British Manor House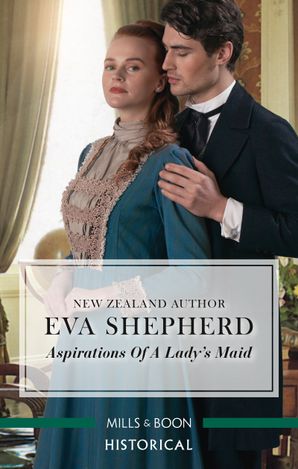 Separated by class…brought together by passion.
Having finally fulfilled her dream of opening a hairdressing parlor, Nellie Regan has no interest in love ruining her plans. After Nellie is caught mocking landowner Dominic Lockhart's lifeless engagement to Lady Cecily, she's not expecting him to defend her in a tavern brawl. Now the frustratingly handsome gentleman must recuperate in her home! Close quarters stir simmering attraction…but Nellie's determined to follow her head, not her heart. Is Dominic willing to do the same?
Traverse the bustling streets of New York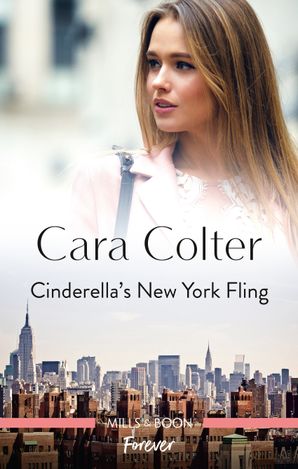 She's a breath of fresh country air…in his big-city life!
When Jessica Winton's dream job falls into her lap, she's thrust from a small town into bustling Manhattan — and faced with tycoon Jamie Gilbert-Cooper. Her notoriously steely new boss is infamously tough to please, so Jessica's stunned when he reluctantly takes her under his wing! As she comes alive in this exciting new world, she wonders: How much of that's because of Jamie?
Explore the wild moors of Scotland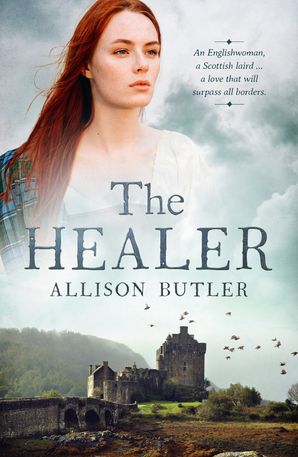 An Englishwoman, a Scottish laird … a love that will surpass all borders. A sumptuous romance in the spirit of Diana Gabaldon and Darry Fraser.
1402, the Anglo-Scottish border.
Lynelle Fenwick has been an outcast all her life. The daughter of an English lord, she was deemed cursed when her mother didn't survive childbirth. Raised by the village healer, who has since died, Lynelle truly is alone. When her younger half-brother is captured during a Scottish raid, she sees a last chance to redeem herself to the father who rejected her, and offers to be held captive in his place.
Across the turbulent border, Lynelle strikes a bargain with William Kirkpatrick, laird of Closeburn. She will spend two weeks inside the clan's castle tending William's younger brother who is in need of a healer's care. The laird has his own family curse to deal with, along with a deep distrust of healers – and Lynelle has exaggerated her healing skills to obtain her half-brother's freedom.
Despite their differences, William and Lynelle are drawn to each other … then an unexpected foe threatens to divide them forever. Enemies by birth and circumstance, they can only succeed together.
'So much better [than Outlander] … The Healer is my favourite Scottish romance of all time!' Night Owl Romance
Still looking for that perfect read? Check out these e-books on sale from $1.99 for your next favourite read…
By Tasarla Harman & Eloise Plant
Image via Unsplash