Christmas is one of my favourite times of the year. For me, it always means gingerbread houses, the beach, carols, presents, and time with family. And while I love my hot, summer Christmases, there's always a part of me that has romanticised the white Christmas: hot chocolate, mulled wine, roaring fireplaces and softly falling snow. Luckily for me, someone out there decided that once a year was just not enough for those feel-good Christmas vibes, and that Australians also deserved some ginger and cinnamon scented wintery goodness with …
Christmas in July!
The perfect opportunity to snuggle up and enjoy some mid-year wholesome Christmas content. Here is a definitive checklist of all the types of things you should be reading or watching to tick the boxes for your own Christmas in July.
READ a summery rural Christmas story.

A standalone sweet and romantic Christmas novella from bestselling Australian author Alissa Callen.
Small-town teacher Freya George is determined to make up for last year's disastrous Christmas. This year she will stop at nothing to ensure that she and the Woodlea community have the best holiday season ever. But from the moment Freya meets cattleman Drew Macgregor, her plans unravel faster than red Christmas ribbon…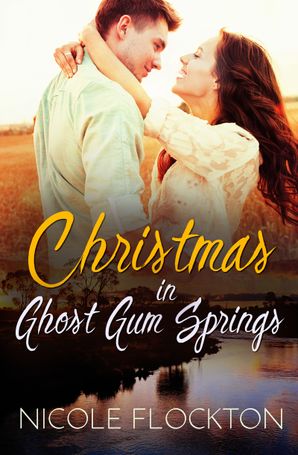 She's a long way from home, and definitely not in the Christmas spirit…
Diana Jenkins' dream vacation has turned into a nightmare. First, her car breaks down in the middle of nowhere, Australia. Then she's rescued by a tall, blonde Aussie who won't take her back to Sydney, only to the blink–and–you'll–miss–it town of Ghost Gum Springs. Finally, the rental car company won't be able to deliver her a new car until after the holidays. So now she's hot, jet–lagged, and stuck in a small town just like the one she's trying to escape. Australian small towns won't be any different from Montana small towns, and Diana wants out.
A lover of all things Christmas, Connor Shetland is determined to bring the Christmas spirit to the small town of Ghost Gum Springs. Stepping away from his law career to run the local pub for three months is the best decision he's ever made, and now he's relaxed, cheerful, and ready to take on even the grinchiest of Scrooges. He just didn't expect Scrooge to be quite so attractive.
With Diana's mistrust of small town life and her plans thrown awry, Connor has his work cut out for him. But Christmas miracles never come easy, but they come to those who need them the most.
WATCH a classic Christmas movie.
A lawyer and a little girl must prove that a man claiming to be Santa Claus is the real thing.
Watch The Miracle on 34th Street on Disney Plus
READ a festive coastal small-town romance.
One gourmet party. Four potential couples. The taste of love?
WATCH a romantic comedy set around the holiday season.
Two women troubled with guy-problems swap homes in each other's countries, where they each meet a local guy and fall in love.
Watch it on Binge
READ a billionaire Christmas romance.

'This year, you'll have to help create your own Christmas magic.'
Billionaire Jack Mancini has pulled himself up out of the worst circumstances to become a self-made CEO. The one thing Jack can't face is Christmas. Carols, Christmas trees and cheer only remind him of his dark past. But when he's asked to stay in London for Christmas by the only person who understands his pain, Jack's fierce loyalty demands that he agree.
Ever since tragedy struck, Grace Robertson has done everything she can to give her younger brother the life he deserves, ignoring her own passions to focus on her housecleaning business. The two things Grace lets herself indulge in? Fantasising about her handsome employer Jack and playing his beautiful grand piano when she's finished cleaning his house. When Grace is caught playing the piano, the last thing she expects is for the man of her fantasies to offer her everything she's ever wanted.
But even as the line between fiction and reality blurs, it seems that the darkness that haunts Jack is inescapable. If only Jack would let in just a little bit of Christmas magic…
And while we're unapologetically embracing a romance trope…
WATCH a royal love story.
When a reporter goes undercover as a tutor to get the inside scoop on a playboy prince, she gets tangled in some royal intrigue and ends up finding love – but will she be able to keep up her lie?
Watch A Christmas Prince on Netflix
READ a blossoming workplace romance, because if you can't take a risk at Christmas, then when?

A Christmas story that packs a punch…
It's Shelby Yule's job to make sure the office Christmas party was a success. That means no dodgy Kris Kringle presents, no one gets too sloshed, and there are definitely no dance floor injuries. Never did she think she'd have to worry about the shy new guy, her inappropriate crush, starting a fight.
Adam Tide can't help it if his job as the lead coder means he has a better relationship with his project management software than his human colleagues, but that doesn't mean he's unaware of Felix, head of HR, and the way he treats Shelby. Adam has suffered a whole twelve months of Felix being a dick and after one over–warm beer he just can't take it anymore.
Decking Felix lands Adam in the Emergency Room, and likely the unemployment line, but since Shelby's New Year's resolution is to go after what she wants most, there's still a chance this season will be jolly.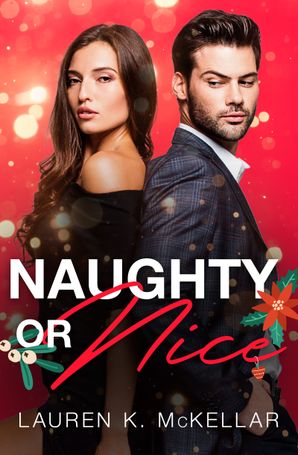 One promotion, two dedicated employees, one very inconvenient attraction…
Claire Roberts wants one thing this Christmas: to land the big promotion at work and finally shake free of the office gossip that haunts her. What she doesn't need is more competition, especially from a man who is nothing but trouble.
Hamish Christianson's Christmas wish is to get that same promotion so he can support those he loves. What he doesn't need is for his 'nice guy' personality to get in the way, or even worse, to fall for his biggest rival.
With everything on the line, will Hamish and Claire discover what it truly means to win? Or will their naughty games ruin everything?
A delightful holiday novella from our favourite Australian storyteller Lauren K McKellar.
WATCH a feel-good family comedy about Santa.
When a man inadvertently makes Santa fall off of his roof on Christmas Eve, he finds himself magically recruited to take his place.
Watch The Santa Clause on Disney Plus
READ something with a bit of magic.

Misfiring spells. A gorgeous new boss. Looks like this Christmas will be magic…
The festive season isn't Mina Rosso's favourite time of year. It reminds her that as a descendant of La Befana – Italy's Christmas witch – she's cursed to forever be unlucky in love… Her plan this Christmastime is to lie low, keeping her secret identity under wraps as usual, and do what comes naturally: spread goodwill.
Unfortunately, the arrival of her boss's son, Jadon Eder, puts a spanner in the works. Fresh from working in Milan, Jadon's full of big-city arrogance and plans to overhaul the antique shop Mina loves. Pity he's also sinfully attractive. Despite her best intentions – and even though he's human, a no-no in the witchy world – Mina finds herself falling for him.
Then she finds out some bad news. Some of the spells she's sold online have backfired … horribly. While she's critical of the dark witches in her neighbourhood, is she really the good witch she thinks she is?
A fresh, funny story of love and the chaos and joy Christmas can bring from the ever-popular Carla Caruso.
WATCH a holiday historical time slip, ft. snow.
A medieval English knight is magically transported to present-day America where he falls for a high school science teacher who is disillusioned by love.
Watch The Knight Before Christmas on Netflix
And while we're feeling historical…
READ a sexy historical tale.

Her life is entirely about propriety and conduct, but this Christmas, she will give herself the gift of being wild…
London 1813
Miss Smith is dreading the festive season. With her students gone, long cold days and endless dreary nights are a glum and lonely prospect. So when she comes across a beautiful gown left behind by one of her students, she can't help but try it on. And perhaps a walk down the street as a little Christmas gift to lift her spirits. And a small, warm drink at a local pub. No one will recognise her, and what harm could it do?
Lonely and worried about raising a daughter by himself, handsome widower Robert Carring knows he must find another wife. But having already endured one passionless marriage, he refuses to enter another. He will only marry when he finds the intelligent, spirited woman of his dreams. And then he sees her, making merry on a cold winter night.
Finding herself admired in the eyes of handsome man for the first time, Miss Smith is more determined than ever not to resign herself to a life as a spinster school matron, and makes a daring decision that will change all her Christmases forever.
And finally …
WATCH the ultimate Christmas movie.
Follows the lives of eight very different couples in dealing with their love lives in various loosely interrelated tales all set during a frantic month before Christmas in London, England.
Watch Love Actually on Binge
Feeling the Christmas (in July) spirit? Check out some of our favourite Christmas reads below.
By Johanna Baker