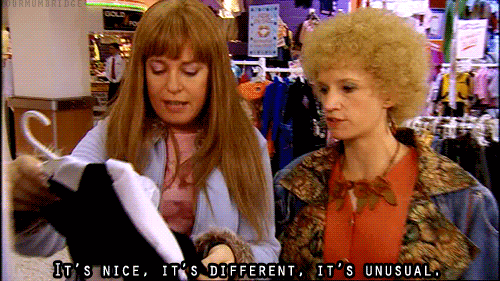 I don't mean to alarm anyone, but KATH AND KIM IS COMING TO NETFLIX. Can we just take a moment to bask in this glorious moment? From July 30, we will be able to binge watch all four seasons of our two favourite bogan Aussies (plus Sharon, Kel, and Brett, of course).
However, seeing as July 30 is soooooo far away (seriously – I want my classic Aussie comedy NOW), we put together a list of books to keep you busy. They're nice, they're different, and they're unusual. Peruse at your leisure, and remember – Cherry Ripes are not a fruit.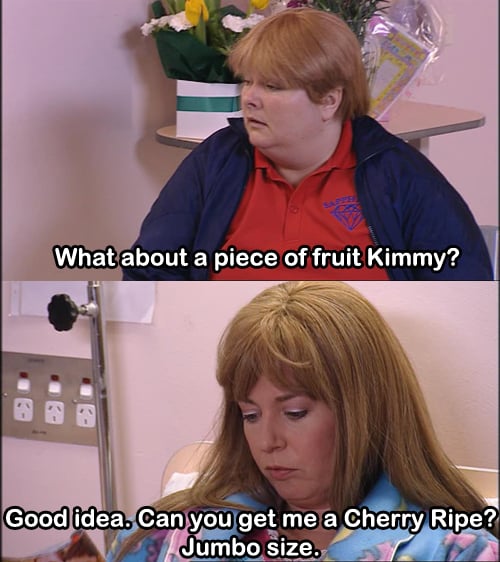 Nice
We all love a nice romance (or should I say noice?), but these ones are so particularly lovely and sweet, we guarantee warm and fuzzies all round!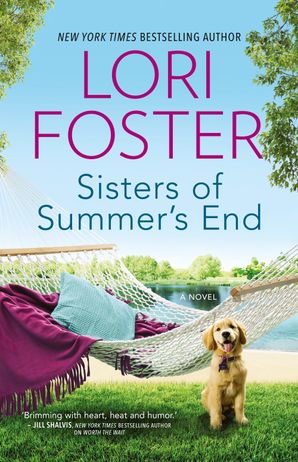 As the summer ends, friendship begins…
When single mum Joy Lee abandoned her old life to take a job at a lakeside resort, she found something that her family's wealth and influence could never buy: peace of mind. Not easy to come by for the once-burned divorcee who keeps everyone at a distance. But when her new friend, Maris, dares her to take a chance with the drive-in's charismatic new owner, everything changes for Joy and her young son.
A difficult childhood has left Maris Kennedy with definite priorities. Her job running Summer's End, the camp store and cafe, comes first. Always. Nothing could ever make her risk that hard-won security – especially not her free-spirited colleague. But the more she encourages Joy to open herself up to new experiences, the more Maris begins to wonder what she, too, might be missing.
Learning how to trust will bring Joy and Maris together. And soon they form a friendship that leaves them as close as sisters – and open to love where they least expect it…in Summer's End.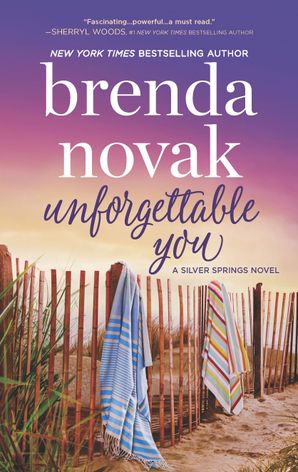 New York Times bestselling author Brenda Novak returns to Silver Springs, where no past mistake is so big the heart can't find a way to fix it.
Jada Brooks couldn't have known how her life would change when she fell for bad boy Maddox Richardson back in high school. She couldn't have known his troubled brother would leave hers forever crippled. Or that she'd be forced to shun Maddox completely – only to discover she was carrying his child.
Although Maddox was devastated by the events that transpired that fateful night, losing Jada was the worst of it. He's back in Silver Springs, ready to make amends and provide the kind of youth outreach that once saved him. If he'd known Jada was in town, too, he would never have come.
Jada has returned to Silver Springs to be with family after her father's death. But when she sees Maddox, every tough decision she's made concerning their now twelve-year-old daughter begins to haunt her. Falling for him again is so tempting, but not only does she stand to alienate her family – if he finds out about Maya, she could lose what matters most.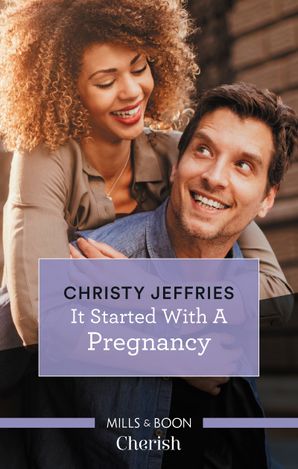 It isn't puppy love. But when one night leads to babies on the way, is a forever family far behind?
Animal rescue director Rebekah Taylor isn't a pet person – or the family type. But now she's pregnant and a newbie parent to an adventure-loving stray dog nobody can catch. Kind of like Grant Whitaker, the fancy-free tech consultant who's not your typical daddy-to-be. Except this dude's sticking around. Can Grant persuade Rebekah to trust in him and the future they've started creating together?
Different
We like to keep life exciting – that's why we read romance. But sometimes it's nice to mix it up, and go for something that's just a bit different.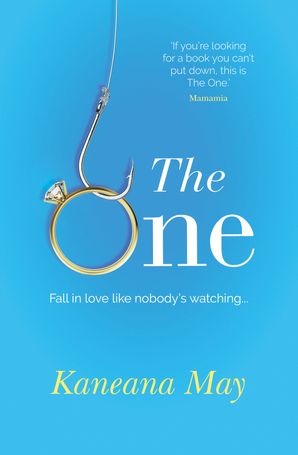 From an Australian TV scriptwriter comes a sparkling debut novel where the quest for love will surprise you.
Fall in love like nobody's watching…
On the wrong side of thirty, Bonnie Yates wants a happily ever after. Problem is, she keeps choosing the wrong guys. When an ex returns to town with a fiancee in tow, history and temptation collide. Unable to shake her inappropriate feelings, Bonnie flees, becoming an unlikely contestant on popular dating show The One. Will she find what she's looking for?
Working behind the scenes, Darcy Reed is a driven young producer dealing with a tyrant of a boss. Despite being surrounded by love at work, her own love-life with long-term boyfriend Drew is floundering. Producing a flawless season is her best chance at a promotion. But with the unrelenting demands of the show, how will she save their relationship while making that shot?
Penelope Baker has relocated to a small seaside town to hide away with her secrets and nurse a broken heart. But with The One beaming across the nation's televisions, she can't seem to quite escape the life she left behind…
Before cameras roll on the final ceremony, all three women will discover just what they're willing to do in pursuit of the one…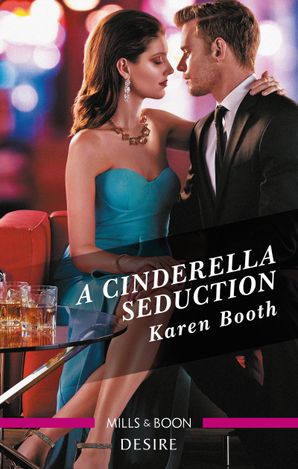 An overnight heiress meets the man of her dreams – and her newfound family's worst nightmare.
Discovering she's a member of Manhattan's most famous retail dynasty has given Emma Stewart a place she belongs. Meeting a seductive stranger makes her rags-to-riches transformation complete. But British-born heir Daniel Stone is secretly carrying out revenge against her new family. Now, the clock is ticking down to midnight on their secret affair…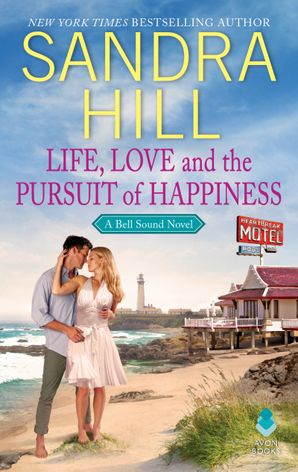 Welcome to Bell Cove, North Carolina. Independence Day may have just passed in this small Outer Banks town known for its famous bells, but one ex-Navy SEAL has a declaration of his own to make . . .
Merrill Good knows there are many different kinds of exciting. There's the adrenaline rush he experienced during his years in the military. There's the thrill of starting up his own treasure hunting company. But topping them all is the surge of exhilaration he feels every time Delilah Jones crosses his path. Smart, voluptuous, and outspoken, Delilah is a bombshell with a secret that could explode at any moment.
Since Delilah moved to Bell Cove to take over her great-uncle's Elvis-themed diner and motel, the locals have been nothing but friendly. And that's a problem. The moment someone gets close enough to figure out her ex-con past, her future will be jeopardized. But keeping Merrill at arm's length isn't easy when the rest of her body has other ideas.
Add to the mix Delilah's little girl who fashions herself "Little Orphan Annie," a former showgirl grandmother with a gambling problem, and a whole town full of quirky matchmakers, and there'll be fireworks long after the Fourth of July . . .
Unusual
These are the kinds of stories that don't come around often. They make you laugh, they make you cry, they make you feel everything all at once, until you're bursting at the seams with the pure pleasure of reading. We assure you, you won't be able to turn these pages fast enough!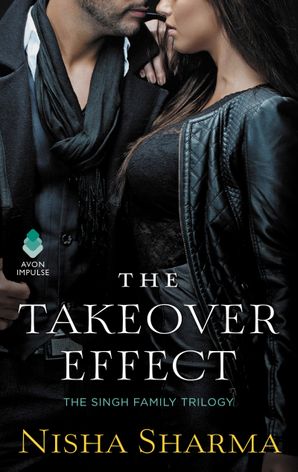 Hemdeep Singh knows exactly what he wants. With his intelligence and determination, he has what it takes to build his own legacy away from Bharat, Inc. and the empire his father created. But when his brother calls him home, Hem puts his dreams on hold once again to help save the company he walked away from. That's when he encounters the devastating Mina Kohli in the Bharat boardroom, and he realizes he's in for more than he had bargained.
Mina will do whatever it takes to recover control of her mother's law firm, even if it means agreeing to an arranged marriage. Her newest case assignment is to assist Bharat in the midst of a potential takeover. It could be the key to finally achieving her goal while preventing her marriage to a man she doesn't love-as long as her explosive attraction to Hem doesn't get in the way.
As Mina and Hem work to save Bharat, they not only uncover secrets that could threaten the existence of the company, but they also learn that in a winner-takes-all game, love always comes out on top.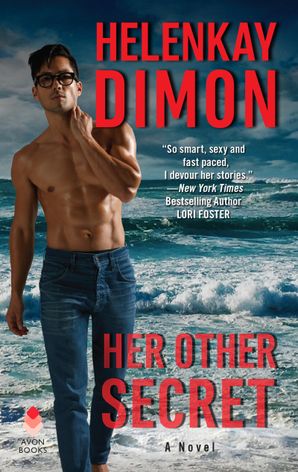 Is it the perfect escape . . .
Whitaker Island is more than a getaway. For Tessa Jenkins, the remote strip of land in Washington state is a sanctuary. Fleeing from a shattering scandal, she has a new name, a chance at a new beginning, and a breathtaking new view: Hansen Rye.
It's hard not to crush on Whitaker's hottest handyman. At six-foot-three and all kinds of fine, he's also intensely private-and the attraction between them soon simmers dangerously out of control.
. . . or a private trap for two lovers
After a devastating family tragedy, Hansen finds the pebbled shores of the faraway island to be an ideal refuge. Letting down his guard for the sexy, impulsive Tessa is an unexpected pleasure. But there's another newcomer to Whitaker. He's no stranger to Hansen. And when he's murdered, the crime casts a threatening shadow.
As suspicion falls on Hansen, all his secrets are about to collide with Tessa's. Now the pasts they were determined to outrun are catching up to them. So is a killer who's putting their love-and their lives-on the line.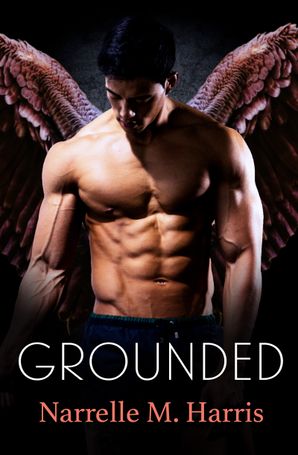 In a world where flight is life, will two grounded people find other ways to fly?
When Benedick Sasaki's wings are wounded in the line of duty, the former policeman doesn't know if he has a place in a world where he can no longer fly.
Then he meets Clementine Torres, an artist born without wings and a vocal advocate for the flightless who has been subjected to recent hate mail and vandalism ahead of her new exhibition. As Clementine starts to teach Benedick new ways to appreciate the world on the ground, the threats against her art and possibly her life begin to escalate.
To survive, they will need to teach each other that not all beauty is in the air, and that both of them can soar without wings…
Now all we need is a comfy chair, a warm blanket, and a giant bowl of sticky date pudding… (with ice cream of course)