Journalists are good lead characters when writing suspenseful stories – who doesn't love the intrepid hero seeking the truth despite all the obstacles thrown in his or her way? And if he or she finds their soul mate during the struggle, all the better. Superman didn't cunningly disguise himself as Clark Kent for nothing and Lois Lane knew when she'd found herself a hero.
Arlo, in my new release, A Light in the Dark, is my first journalist hero but he may not be my last.
Movies and TV shows featuring journalists are easy to find, from the serious investigations of important issues to the light, frothy and just plain fun, and it was hard to narrow down my choices.
An excellent serious movie with no romance:
The Post
Based on a true story and starring Meryl Streep and Tom Hanks. A Washington Post journalist uncovers US government cover-ups and corruption spanning decades, in this movie about freedom of the press, a subject becoming increasingly important as governments become more secretive and try to shut down and or manipulate the news.
A thriller with romance:
The Year of Living Dangerously
An oldie but goodie. Based on the 1978 novel by Christopher Koch, The Year of Living Dangerously stars a young Mel Gibson as the inexperienced Aussie journalist and Sigourney Weaver as a diplomat, and is set in politically charged times in Indonesia in 1965. The pair fall in love but add jealousy, heat, an unfamiliar culture and language, plus an edgy government, and the situation becomes extremely dangerous for everyone.
And a thriller that was nearly a romance:
The Pelican Brief
The gorgeous Julia Roberts and one my favourite actors, Denzel Washington, as the journalist, star in a movie based on the John Grisham book about finding the truth when those seeking to hide it will kill to protect themselves. Danger abounds!
And lastly fun and romance:
Sex and the City
Columnist Carrie Bradshaw and her trio of besties, Miranda, Charlotte and Samantha. Need I say more?
27 Dresses
I've no idea why, but this is one of those movies I always end up watching when it comes on, not least for the Benny and the Jets scene in the bar. Maybe it's simply the romance of it. Kevin (James Marsden) is a journo hoping to work his way out of the 'taffeta ghetto' by writing about Jane's (Katherine Heigl) record number of bridesmaid appearances. And there are all those crazy dresses.
Almost Famous
A must-see coming-of-age movie with a great soundtrack! In the 70's, aspiring journalist 15-year-old William is given the opportunity to write an article for famous rock music magazine Rolling Stone. He travels on tour with the hard-living band Stillwater and has a crash course in sex and drugs and rock'n'roll. Kate Hudson plays groupie Penny Lane who teaches William many things about love, life and choices.
I almost forgot…Tintin, boy reporter, star of the Hergè books and the 2011 computer-animated movie The Adventures of Tintin. He doesn't have a girlfriend but he does have what a boy needs, a dog and best friend, Snowy.
---
Elisabeth Rose
Multi-published in romance, author Elisabeth Rose lives in Australia's capital, Canberra. She completed a performance degree in clarinet, travelled Europe with her musician husband and returned to Canberra to raise two children. In 1987, she began practising tai chi and now teaches tai chi classes. She also plays and teaches clarinet. Reading has been a lifelong love, writing romance a more recent delight.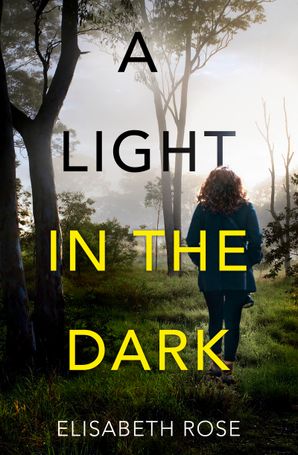 Can a dream hold the answer to a violent crime … and bring two people together?
Since the deaths of her father and stepmother nine months before, Mia Petros has suffered a terrifying recurring dream which implies that their deaths were not a murder-suicide at the hands of her father–as the police decided–but a double murder.
In Taylor's Bend to clear and sell her father's house, Mia, driven to breaking point by the dream and unnerved by the simmering resentment her appearance has aroused, is determined not to leave the bleak midwinter town until she has answers.
Local newspaper editor Arlo McGuiness, an ex-investigative journalist avoiding his own troubled past, is intrigued by the mystery and by Mia, especially when she tells him about her dream. His old, familiar urge to find the truth is awakened. But his probing engenders trouble–nasty comments are followed by malicious acts, and before long Arlo and Mia face escalating violence, their lives in danger.
Loved this piece? Check out more of Elisabeth Rose's books below: