Do you dare…?
Christmas. The festive season. Joy! Hope! Love! Trouble is, you'll feel none of these wonderful emotions, not really, unless you're willing to let yourself go and believe in them. What I've learned, especially this year, is that Christmas shouldn't be about gifts. It's more about moments. About realisations. Most of all, it's about being prepared to succumb to the magic it can offer. And it offers that magic to everyone, but only those with their hearts open and ready to accept it will feel that true Spark of Joy.

This was reiterated as I nestled in for my annual dose of festive cheer, perusing my Netflix list – not checking it twice because I always get it right the first time. Even if I think I haven't, instinctively, I have. Anyways, I digress. With popcorn and always something chocolatey at hand, I was settled and ready. Dash and Lily was first up, followed by Operation Christmas Drop – both streaming now. Much like my 12 December release, A Spark of Joy, these wonderful stories are set during the Christmas season but centre around the deep need to find meaning within our hearts and in our lives.
Whether you're surrounded by snowy New York roof tops or a secluded army barracks, or you're in a small Australian coastal town, the essence of true joy can be harnessed. And if you're willing to allow it, you might truly find that one thing that has always been missing.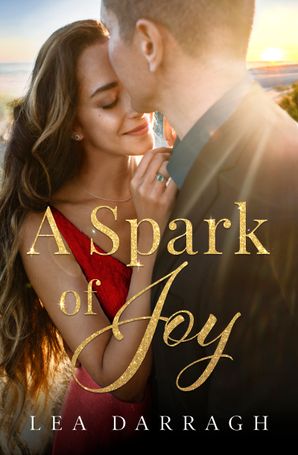 Immersed in the landscape of Christmas, carols and twinkling lights, gingerbread and pine fill our senses. Like no other time of the year, a year that will soon be ending, we're encouraged to reflect, to prioritise what means the most to us. There's a panic that rises, too, along with the flutter of hope. Who will I share this moment with? What am I willing to give up to find that true spark? Who will love me enough to sacrifice the world? Where will I be, and who will be with me when the festive season is over? Am I brave enough to risk it all?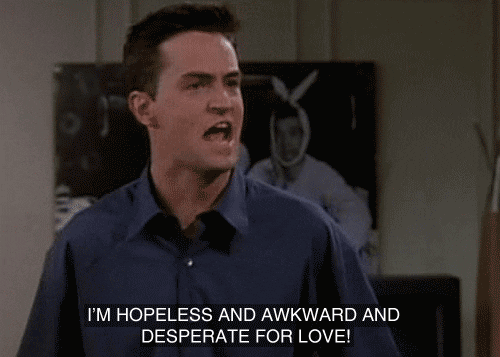 Take the gorgeous Dash and Lily (in the film Dash and Lily, but I'm sure you picked up on that) for example. They didn't have to meet to know exactly what they wanted. With mere ramblings to each other in a red journal, they knew. True, they weren't really risking a lot considering their private thoughts weren't being said face to face, but don't you think that writing something down for someone to read, even a stranger you'll probably never meet, makes you feel vulnerable? With nothing else to do during a lonely Christmas, each of them harnesses the unknown, and succumbs to the magic of hope.
While Erica and Andrew (Operation Christmas Drop) decided that their careers were enough for them, both finding worth and meaning behind what they did professionally, even though her job is to close down his work place. As they dug deep, discovering that there's more to life than work, the further love soaked its way in. And in A Spark of Joy, Olivia knew she loved Josh the first time she met him. Trouble is, it took longer for him to accept that he was worthy of her, that love could come first. That maybe, joy, hope and love were all right there in front of them. Scary business for wounded, over-protective hearts. But, as I've been saying, what better time of the year to be so damn afraid of laying bare your deepest fears, and doing it anyway, right?
Each couple was a pleasure to watch as they grew into their new lives. Adorned in festive red, the colour of Christmas, and love, quite fittingly, little by little they each tore through their armours, and welcomed something new. All of them had to be braver than they'd ever been. Families are broken and brought back together in the search of their truth as Lily and Dash come of age.
Lives are turned upside down when love is found on the other side of Erica's world, and she realises she's capable of far more than a bigger office…an entire island and making a real difference with Andrew, perhaps? And as for Olivia and Josh, their festive season means setting right what should have been all along, and together fitting all of their broken pieces back in place.
This Christmas season, sparks of joy, hope and love are all there for the taking. There may be a kiss you thought you'd never get. The one person who belongs only with you may be found. Everything may slip perfectly into place.
Question is: do you dare to be brave enough to reach for them?
---
Lea Darragh
Lea is a married mother of three who has lived in the Gippsland area her entire life, blessed with family and friends who during cold and stormy nights introduced her to the breathtaking world of fiction. She began to write…and hasn't looked back.
Don't miss Lea's upcoming release A Spark Of Joy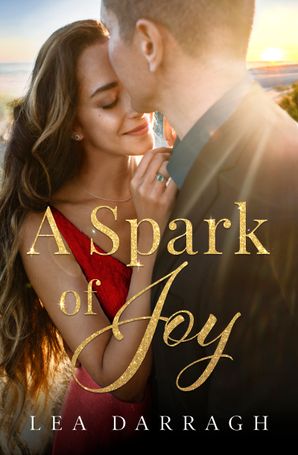 Sometimes life is bigger than what you want.
Seeking a change of pace to mend her bruised heart, Olivia Cooper upends her life and moves halfway across the world. Landing in coastal Cobblers Cove, she's determined to not repeat the past … no longer will she search for the happy-ever-after cliche of marriage and babies.
Successful photographer Josh Fraser is the perfect distraction. Josh has been avoiding all of the big things in life, and his quiet solitude intrigues Olivia. She successfully coaxes him out from behind his camera, but after a gorgeous night together they are left grappling with their choices.
When fate brings them together again eight months later, they must face up to the consequences of their actions. In order to be the best they can be for the future, they will have to delve deep into their fears and possibly, possibly, fit all of their broken pieces into place. Sometimes, pure joy is found beyond your greatest fear.
Excited for Christmas? Check out these books:
By Lea Darragh