As the weather gets more and more chilly, and parts of Australia find themselves locked down again, we're all looking for excuses to stay snuggled up under the covers all weekend. And what better excuse that a hearty book series to binge?!
Here are our picks for the book series you need to pick up this winter!
Love Suspense? Read Dangerous Echoes by Leisl Leighton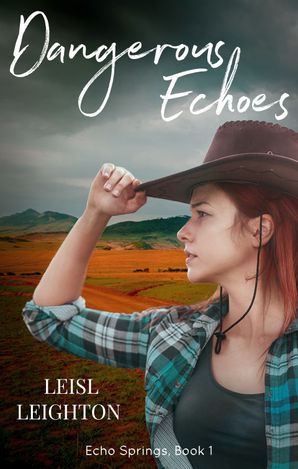 Brilliant forensic pathologist, Erika Hanson, fled from Echo Springs as a teenager, leaving behind a past of tragedy and pain. But when local police announce they've found her beloved brother's body in a meth lab explosion, she knows she must return to clear Peter's name and find out what really happened. Because Peter would never get involved with the drug tag sweeping across the small town of Australia and destroying lives.
Hartley Cooper has a past with Erika Hanson, but that's not going to keep him from doing his job. He's seen what grief can do, and denial is only the first step. But Erika is convinced that Peter can't be involved, and her meticulous, professional skills start to convince Hartley as well. When Erika's digging and questions get too personal, the town turns against them, Hartley knows Erika might run again. But this time he's ready. And he's not going to let her go.
Love urban fantasy? Read Chaos Born by Rebekah Turner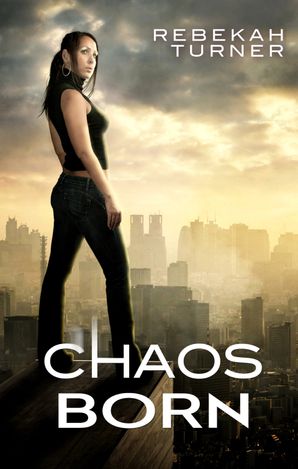 Lora Blackgoat, smuggler and mercenary, has been laying low after a job gone bad made her a laughing stock in the industry. When a childhood friend turns to her for help, Lora leaps to restore her reputation and starts hunting a killer who is stalking the gas–lit streets.
She never expects that her path will lead her to the Order of Guides, a sadistic militant religious organisation – or to Roman, a deadly and dangerously attractive half–angel warrior who also hunts the killer.
When Lora discovers that the killer has broken fundamental laws of magic to enter the city, she also uncovers a conspiracy that leads back into her own dark past.
Looking for something sweet? Read Rescuing The Royal Runaway Bride by Ally Blake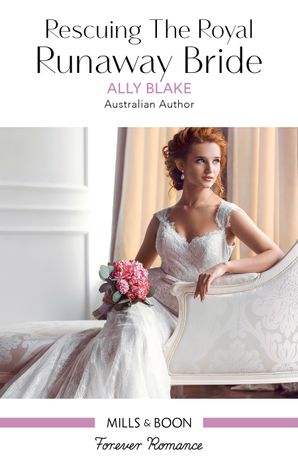 Royal bride on the run… In to the arms of an enigmatic rescuer!
On the way to the Vallemont royal wedding, Will Darcy's overblown sense of chivalry leads him to rescue a damsel in a muddy wedding dress. And, yes, it's the princess–to–be! While the media furore dies down, they hole up in a hotel room where irrepressible Sadie makes buttoned–up Will reconsider his life. For once work isn't his priority – resisting the tantalising royal runaway is!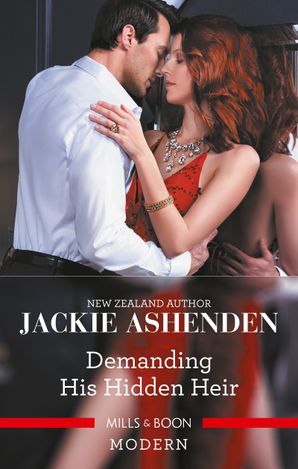 A sizzling weekend…changes the Italian's life – forever!
Enzo Cardinali had never known a passion like the one he shared with Matilda St George during their red-hot Caribbean fling. Beautiful, irresistible Matilda made brooding Enzo crave something more for the first time. But when she left abruptly, he vowed to forget her, rebuilding the walls around his damaged heart. Now Matilda has reappeared – with his son! Enzo demands his heir, but will he claim vibrant Matilda too?
Love contemporary romance? Read First Time In Forever by Sarah Morgan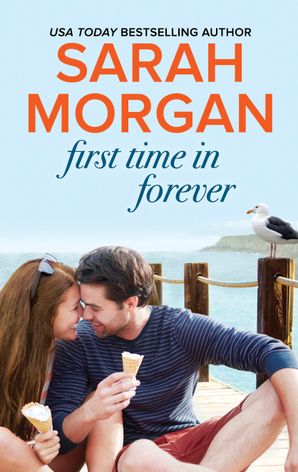 Windswept, isolated and ruggedly beautiful, Puffin Island is a haven for day–trippers and daydreamers alike. But this charming community has a way of bringing people together in the most unexpected ways…
It's been a summer of firsts for Emily Donovan. From becoming a stand–in mom to her niece Lizzy to arriving on Puffin Island, her life has become virtually unrecognizable. Between desperately safeguarding Lizzy and her overwhelming fear of the ocean–which surrounds her everywhere she goes!–Emily has lost count of the number of 'just breathe' pep talks she's given herself. And that's before charismatic local yacht club owner Ryan Cooper kisses her…
Love epic fantasy sagas? Read Shadow and Ice by Gena Showalter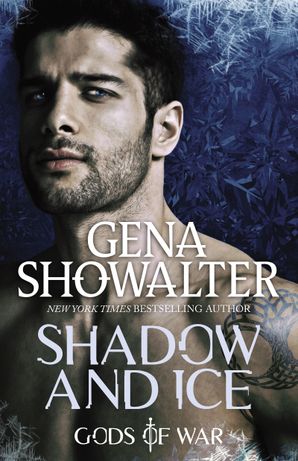 Knox of Iviland has spent his life competing in the All Wars, where vicious warriors with supernatural powers fight to the death to claim new realms. One winner takes everything — and all losers die. Enslaved as a child for his ability to control shadows, the most ruthless champion in history will stop at nothing to kill his king. But first he must win the battle for Earth. When a fearsome weapon imprisons every combatant in ice, centuries pass without progress…until she walks in.
Vale London craves a fun arctic getaway with her foster sister before settling down to open a bakery. Street-tough but vulnerable, she is unprepared to find ancient gods escaping a frozen cave — merciless beings who target her when she inadvertently enters their war.
Though Vale is now his enemy, Knox is consumed with lust and a fierce need to protect her. But only one combatant can prove victorious, and he will have to choose: live for freedom, or die for love.
Looking for a quirky fantasy? Read Fish Out Of Water by Ros Baxter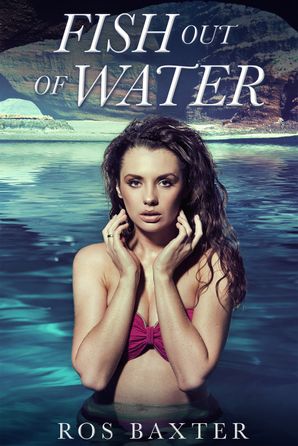 Janet Evanovich's Stephanie Plum meets Splash in a sexy, smart–talking debut about a mermaid in a desert, a city under water, and the secret that no one is supposed to uncover.
Dirtwater's straight–talking Deputy Sheriff Rania Aqualina has a lot on her plate: a nicotine addiction that's a serious liability for a mermaid, a soldier–of–fortune ex who's hooked on her Mum's brownies, a gorgeous, naked stranger in her shower, and a mysterious dead blonde with a fish tattoo on Main Street.
Heading home to Aegira for a family wedding, Rania has a sinking feeling that's got nothing to do with hydroporting seven miles under the sea and everything to do with the crazy situation. Now, if she can just steal a corpse, get a crazy Aegiran priest off her case, work out who the hell's trying to kill her, and stop sleeping with the fishes, she might be able to unravel the mysteries. And maybe even save her own ass while she's at it.
Love rural roance? Read Merindah Park by Renee Dahlia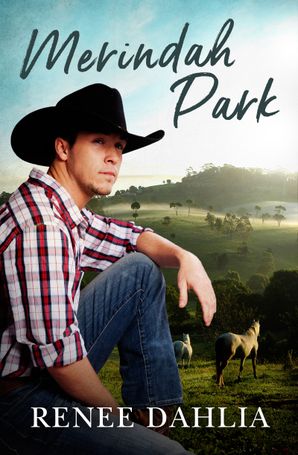 A brand new rural romance series about an emerging racehorse stud and the family desperately trying to make their racing dreams come true.
John Henry Bassett
'Money lost, nothing lost. Courage lost, everything lost.'
My dad's favourite quote. Maybe not one I should be listening to, given my gambling-addict dad sank our once-famous horse stud into a deep, deep hole. Five years I've been digging it out. Slowly. Carefully. And now … I am risking it all. Risking Merindah Park on a stallion. Tsuyoi Red, runner up in the Japan Derby last year.
Now is not the time to get distracted by a gorgeous, pragmatic veterinarian...
Looking for a sexy read? Check out Whiskey Sharp: Unraveled by Lauren Dane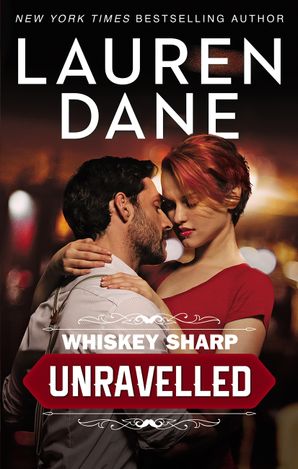 The sharpest ache comes from wanting what you think you can't have…
Maybe Dolan has lived independent, free spirited, and unattached since leaving home at sixteen. Whiskey Sharp, Seattle's sexy vintage–style barbershop and whiskey bar, gave her a job – and a reason to put down roots. Cutting hair by day, losing herself drumming in a punk rock band by night, she's got it good. But a long–time crush that turns into a hot, edgy night with brooding and bearded Alexsei Petrov makes it a hell of a lot better.
Maybe's blunt attitude and carnal smile hooked Alexsei from the start. Protecting people is part of his nature and Maybe is meant to be his…even if she doesn't know it yet. He can't help himself from wanting to care for her.
But Maybe's fiery independent spirit means pushing back when Alexsei goes too far. Maybe's more intoxicating than all the liquor on his shelf…and he's not afraid to ride the blade's edge to bind her to him.
Always fall for the handsome cowboy? Read Smooth Talking Cowboy by Maisey Yates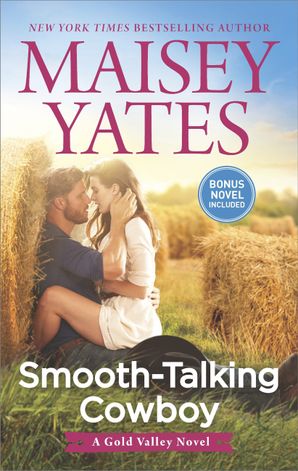 Welcome to Gold Valley, Oregon, where a rough-and-tumble rancher and the girl next door are about to learn that opposites attract.Olivia Logan has a plan: win back her ex by making him see what he's missing. But first she needs to find a man who's willing to play along. With his laid–back cowboy charm and knack for getting under her skin, Luke Hollister is an unlikely hero – but he wants her help convincing her father to sell him land, which means he needs her as much as she needs him.
Luke likes his life – and his women – uncomplicated. So why does good girl Olivia heat his blood like no one else? She's always been off–limits, but the more time they spend as Gold Valley's hottest new "couple," the more real it's starting to feel. Luke was supposed to help her win back another man…not keep her in his arms. But now that he has her there, he's not sure he'll ever let go.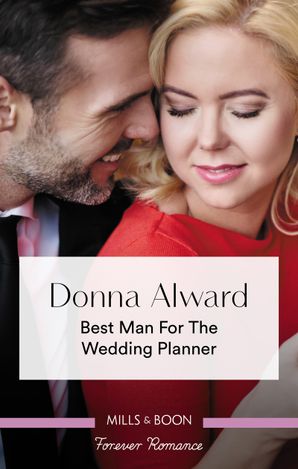 The first rule of wedding planning…be prepared for anything!
Wedding planner Adele Hawthorne is prepared for wedding hitches…but not for the best man to be Dan – her ex! Thrown together at every turn, Adele can't escape their chemistry or the fact that her heart-breaking reason for leaving him all those years ago hasn't changed. With just days before Dan leaves their winter wonderland, can he convince Adele they still have something worth fighting for?
Still looking for a book to read? Check out these on-sale eBooks!