Here at Romance.com.au we love ALL genres of romance – contemporary, sweet, historical, paranormal, erotic, fantasy, western, and of course all things romantic suspense!
Is there anything more nail bitingly delightful than an evening spent with a great action-adventure romance novel? A high-stakes thriller where a will-they-or-won't-they couple falls irrevocably in love as they solve intriguing mysteries, and get involved in nail-bitingly tense, dangerous and exciting action sequences…
That's why we're currently OBSESSED with the Tactical Crime Division series.
Get to know a team of dedicated crime solving experts as they fight for justice, safety, and one by one are rewarded by finding love.
If you're looking for a blend of romance and suspense, Tactical Crime Division is the miniseries for you! Launching with 48 Hour Lockdown by Carla Cassidy, this series is brimming with action, excitement and unforgettable heroes and heroines.
Check out all the books below!
48 Hour Lockdown by Carla Cassidy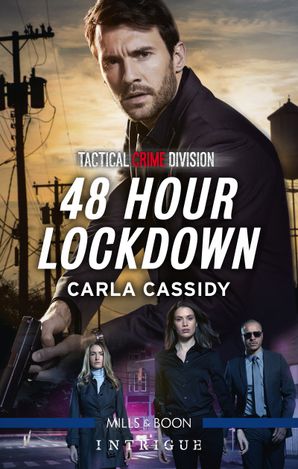 The Tactical Crime Division — TCD — is a specialised unit of the FBI. They handle the toughest cases.
A school invasion turned lockdown in North Carolina is just an average assignment for the TCD unit. But it becomes personal for hostage negotiator agent Evan Duran when he learns Annalise Taylor is the teacher holed up with the students. He'll need every resource available at TCD and every ounce of his expertise to turn this disastrous situation into a rescue mission — and if he succeeds, maybe reunite with the woman he never stopped loving.
Secret Investigation by Elizabeth Heiter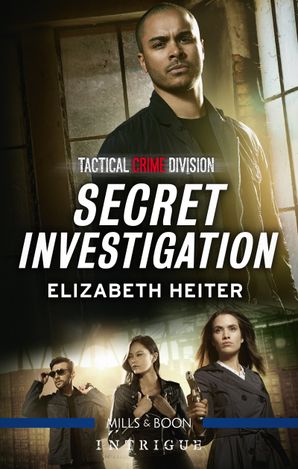 In the wake of a tragedy, the Tactical Crime Division is the first call.
When ironclad body armor inexplicably fails and soldiers perish, the Tactical Crime Division jumps into action. Agent and former ranger Davis Rogers asks to go undercover to find the traitor responsible for the death of one of his friends, and Petrov Armor CEO Leila Petrov is happy to provide access to her company…especially once she discovers she's being framed. But will their joint efforts be enough to uncover the truth?
Midnight Abduction by Nichole Severn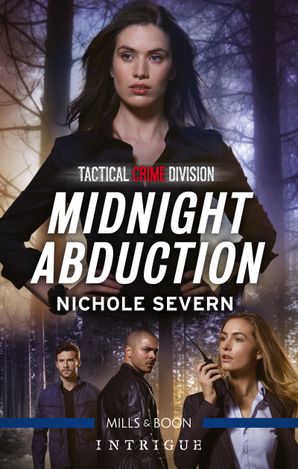 For the Tactical Crime Division, no case is left cold.
When Benning Reeves's twins are kidnapped, the frantic father knows who can help: the Tactical Crime Division and Ana Ramirez. Even though Ana once shattered Benning's heart, the special agent is the only one he can trust. But Ana is still tormented by the unresolved case that brought them together years before — a case somehow entangled with Benning's children. It's up to the TCD and Ana to discover why…before it's too late.
Running Out of Time by Cindi Myers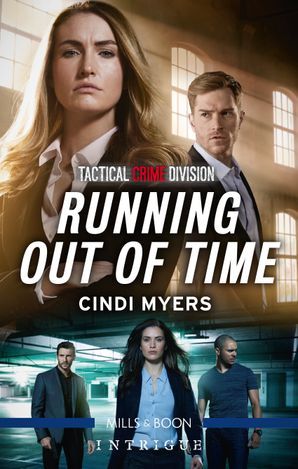 When a terrorist is on the loose, the Tactical Crime Division is on the case.
To find out who poisoned medications, two of TCD's agents are tapped to go undercover posing as a married couple and infiltrate the company. But as soon as Jace Cantrell and Laura Smith arrive at Stroud Pharmaceuticals, someone ups the ante by planting explosives in their midst. Turns out that the small-town family business is hiding a million secrets. Could they unknowingly be protecting a vengeful killer?
For the Tactical Crime Division, no case is left cold. Read a Sneak Peek from Midnight Abduction by Nichole Severn