From To All The Boys I've Loved Before to The Proposal, the 'fake dating' trope is a staple of the rom-com genre. And for good reason, because it is so much fun!
If fake dating stories are your thing here's what you should read next!
D'Vaughn & Kris Plan A Wedding by Chencia C Higgins
D'Vaughn and Kris have six weeks to plan their dream wedding.

Their whole relationship is fake.
Instant I Do could be Kris Zavala's big break. She's right on the cusp of really making it as an influencer, so a stint on reality TV is the perfect chance to elevate her brand. And $100,000 wouldn't hurt, either.
D'Vaughn Miller is just trying to break out of her shell. She's sort of neglected to come out to her mom for years, so a big splashy fake wedding is just the excuse she needs.
All they have to do is convince their friends and family they're getting married in six weeks. If anyone guesses they're not for real, they're out. Selling their chemistry on camera is surprisingly easy, and it's still there when no one else is watching, which is an unexpected bonus. Winning this competition is going to be a piece of wedding cake.
But each week of the competition brings new challenges, and soon the prize money's not the only thing at stake. A reality show isn't the best place to create a solid foundation, and their fake wedding might just derail their relationship before it even starts.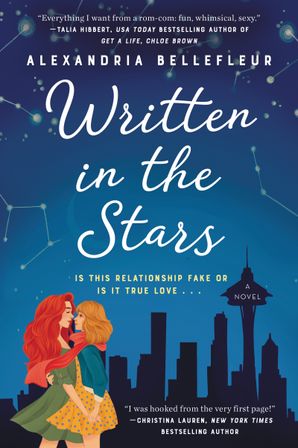 After a disastrous blind date, Darcy Lowell is desperate to stop her well-meaning brother from playing matchmaker ever again. Love—and the inevitable heartbreak—is the last thing she wants. So she fibs and says her latest set up was a success. Darcy doesn't expect her lie to bite her in the ass.
Elle Jones, one of the astrologers behind the popular Twitter account Oh My Stars, dreams of finding her soul mate. But she knows it is most assuredly not Darcy… a no-nonsense stick-in-the-mud, who is way too analytical, punctual, and skeptical for someone as free-spirited as Elle. When Darcy's brother—and Elle's new business partner—expresses how happy he is that they hit it off, Elle is baffled. Was Darcy on the same date Because… awkward.
Darcy begs Elle to play along and she agrees to pretend they're dating. But with a few conditions: Darcy must help Elle navigate her own overbearing family during the holidays and their arrangement expires on New Year's Eve. The last thing they expect is to develop real feelings during a faux relationship. But maybe opposites can attract when true love is written in the stars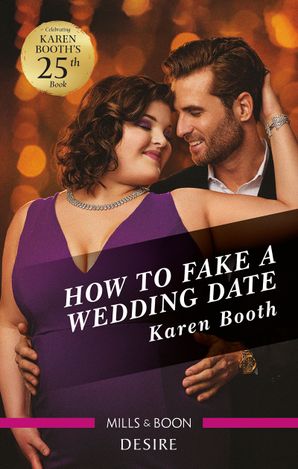 It started with one simple request: 'Pretend to like me for three days.'
Cancelling her own million-dollar wedding made socialite Alexandra Gold infamous. Now the only way to avoid going alone to the wedding of this season — and keep vicious gossip account Little Black Book of Secrets quiet — is to bring a fake date. The almost-perfect candidate: architect Ryder Carson, her brother's best friend. Ryder's off limits, yet tempting, despite their recent history. And as the celebration heats up, so do the sparks. But is it only a matter of time before Little Black Book reveals their secret?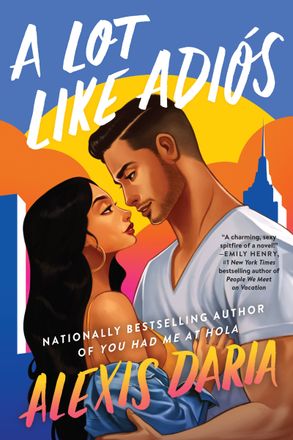 Hi Mich. It's Gabe.
After burning out in her corporate marketing career, Michelle Amato has built a thriving freelance business as a graphic designer. So what if her love life is nonexistent? She's perfectly fine being the black sheep of her marriage-obsessed Puerto Rican-Italian family. Besides, the only guy who ever made her want happily-ever-after disappeared thirteen years ago.
It's been a long time.
Gabriel Aguilar left the Bronx at eighteen to escape his parents' demanding expectations, but it also meant saying goodbye to Michelle, his best friend and longtime crush. Now, he's the successful co-owner of LA's hottest celebrity gym, with an investor who insists on opening a New York City location. It's the last place Gabe wants to go, but when Michelle is unexpectedly brought on board to spearhead the new marketing campaign, everything Gabe's been running from catches up with him.
I've missed you.
Michelle is torn between holding Gabe at arm's length or picking up right where they left off—in her bed. As they work on the campaign, old feelings resurface, and their reunion takes a sexy turn. Facing mounting pressure from their families—who think they're dating—and growing uncertainty about their futures, can they resolve their past mistakes, or is it only a matter of time before Gabe says adiós again?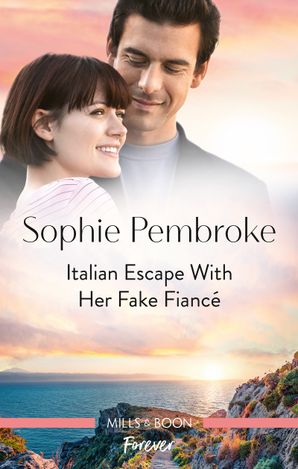 Their made-for-the-media match…is about to turn real!
Musician Daisy Mulligan thought the Italian cottage she was anonymously gifted would be the perfect place to hide from the limelight and focus on her music with rock star Jay Barwell. Until their peaceful retreat is hijacked by a media storm claiming their working relationship has been sealed with a diamond ring! With the headlines spiraling, both realise the chemistry they've been fighting is anything but fake!
Hook, Line, And Sinker by Tessa Bailey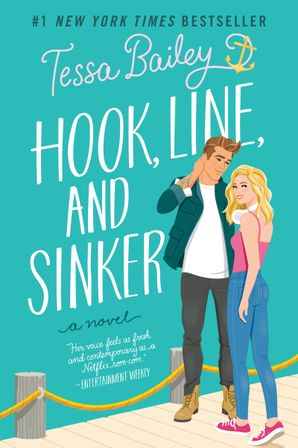 King crab fisherman Fox Thornton has a reputation as a sexy, carefree flirt. Everyone knows he's a guaranteed good time—in bed and out—and that's exactly how he prefers it. Until he meets Hannah Bellinger. She's immune to his charm and looks, but she seems to enjoy his… personality And wants to be friends Bizarre. But he likes her too much to risk a fling, so platonic pals it is.
Now, Hannah's in town for work, crashing in Fox's spare bedroom. She knows he's a notorious ladies' man, but they're definitely just friends. In fact, she's nursing a hopeless crush on a colleague and Fox is just the person to help with her lackluster love life. Armed with a few tips from Westport's resident Casanova, Hannah sets out to catch her coworker's eye… yet the more time she spends with Fox, the more she wants him instead. As the line between friendship and flirtation begins to blur, Hannah can't deny she loves everything about Fox, but she refuses to be another notch on his bedpost.
Living with his best friend should have been easy. Except now she's walking around in a towel, sleeping right across the hall, and Fox is fantasizing about waking up next to her for the rest of his life and… and… man overboard! He's fallen for her, hook, line, and sinker. Helping her flirt with another guy is pure torture, but maybe if Fox can tackle his inner demons and show Hannah he's all in, she'll choose him instead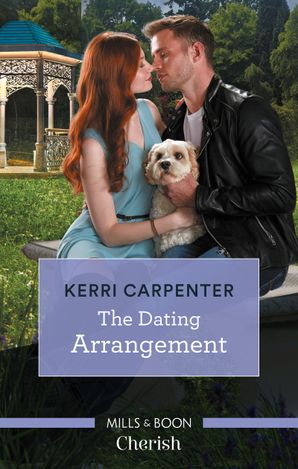 They give new meaning to fake it until you make it…
When a bride falls from a window onto bar owner Jack Wright, he sees it as a sign from above! But event planner Emerson Dewitt is nobody's bride – much to her society mother's perpetual disappointment. Until Jack proposes an arrangement. He'll pose as Emerson's boyfriend in exchange for her help relaunching his business. It's a perfect marriage…er, partnership. Until all that fake dating turns into some very real feelings…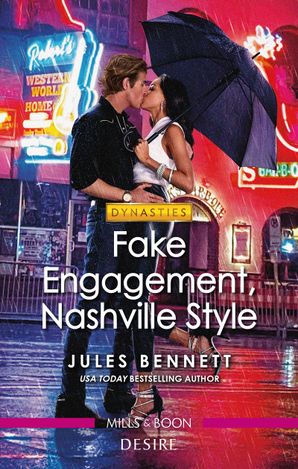 Saying yes should be strictly business…because it's only pretend and not a second chance.
Cassandra Taylor's ex-fiancé owes her — big-time. Luke Sutherland shattered her dreams of happily-ever-after way back when, and now she wants his help landing the wedding planning event of the year: his brother's celebrity nuptials. But Luke demands her help in return — pretend to be in love with him so he's no longer Country Beat's most eligible bachelor. As their fake engagement rekindles real passion, will this be Cassie's shot at her own fairy-tale wedding…or is she only risking more heartbreak?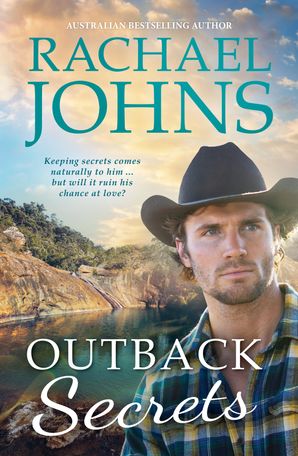 Keeping secrets comes naturally to him … but will it ruin his chance at love?
Liam Castle knows the secrets of everyone in Bunyip Bay. As the owner of the pub, he's heard it all – from marriage proposals and farming disasters to family rifts and everything in between. The locals love to confide in him, but no one knows he's hiding a tragic past.
And he wants to keep it that way.
Agricultural pilot Henrietta Forward lives for her job, choosing work over romance. But when an incident in the air brings Henri home to Bunyip Bay earlier than planned, she finds herself questioning everything she believes about herself.
But Henri's secret isn't her only problem.
Her mother will stop at nothing to have her settled down back in the Bay, and while Henri had always known domesticity wasn't the life for her, now she wonders what her future holds. So when Liam – always the first to lend a hand to those in need – agrees to play along with Henri's scheme to ward off her mother, she has mixed feelings. What happens when a pretend romance starts to feel like the real thing?
Will Henri's demons and Liam's traumatic past prove too great a barrier to love?
Happy reading!