It's hard to pick a favourite romantic comedy trope. I enjoy enemies to lovers. I devour any book with a 'stuck together' trope. I swoon over any 'fake dating' story.
But one trope that sticks out as one of my absolute favourites is 'set at a wedding'.
Whether the plot revolves around a runaway bride, a chaotic wedding disaster, a perpetually single bridesmaid, or a spark of romance between wedding guests, I lap it all up.
If you love to read stories set at weddings we have the perfect content for you!
Movie: 27 Dresses
After serving as a bridesmaid 27 times, Jane is shocked when her younger sister announces her engagement to the man she loves. Meanwhile, she also meets a cynical journalist who has a hidden agenda.
Watch it on Disney +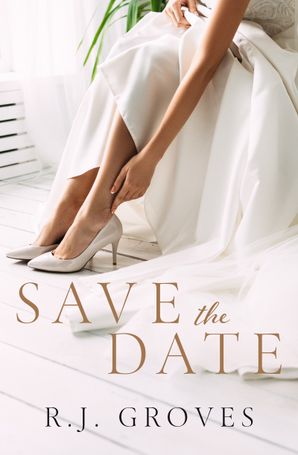 One dressmaker. One billionaire. Two broken hearts. How long could it last?
Darlington Vineyard is the perfect wedding venue, and Andie Gray has always made sure she had a date booked, with or without a fiance. Her dreams come true when she lands the perfect man to go with the perfect venue, but then she discovers he's not who she thought he was. All of a sudden love and fairy tales no longer make sense, leaving her questioning everything about her life…
Taylor Ballin knows what he wants, and love isn't it. He's been burned before, and it won't happen again. How was he to know that offering to pay for his sister's wedding would bring bridal seamstress Andie Gray, with her maddening allure, into his world and tear down the walls he'd built around his heart?
She's the kind of woman he's spent ten years avoiding, and he's everything her ex is. But the pull between them is unavoidable and neither of them can fight it. Perhaps a no-strings-attached kind of deal is exactly what they both need.
Or is it the one thing they should avoid?
Movie: The Big Wedding
When a long-divorced couple must pretend to be married due to the conservative nature of the birth mother of their adopted son, the move ruffles more feathers than they imagined.
Watch it on: Stan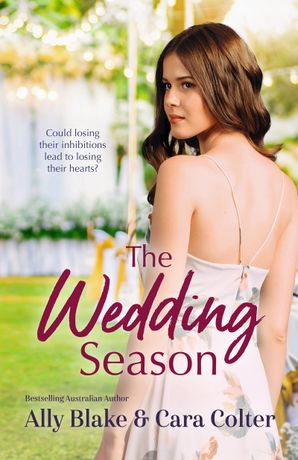 The Wedding Favour – Ally Blake
The sparks are flying from the moment Emerson Adler meets her teenage crush again at a wedding. Everything is different: Holden Roarke is now a millionaire entrepreneur — and she is sworn off relationships after all the heartbreak in her life. Yet when Holden asks for a favour…it's impossible to say no! Emerson knows she's strong enough to keep her heart at a distance — or so she thought. But all too quickly it's not so simple anymore!
Bahamas Escape With The Best Man – Cara Colter
Marlee Copeland is the bridesmaid who hates weddings after being left at the altar. Billionaire Matteo Keller is the best man who avoids love after a devastating loss. Brought together in the Bahamas for the wedding, they find themselves letting go and giving into their unexpected, thrilling chemistry. But when the 'I do's' have been said, and their different worlds beckon, will the magic of the island make going their separate ways impossible?
Movie: You Again
Marni, a successful woman, is shocked to learn that her brother is marrying her school bully from the past. When she tries to expose her, things do not go as planned.
Watch it on Disney +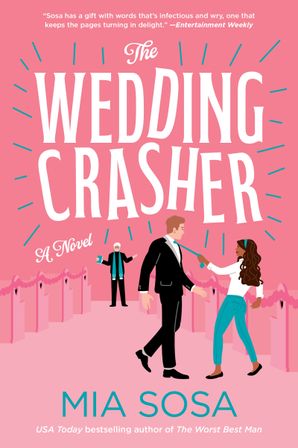 The USA Today bestselling author of The Worst Best Man is back with a hilarious rom-com about two strangers who get trapped in a lie and have to fake date their way out of it…
Just weeks away from ditching DC for greener pastures, Solange Pereira is roped into helping her wedding planner cousin on a random couple's big day. It's an easy gig… until Solange stumbles upon a situation that convinces her the pair isn't meant to be. What's a true-blue romantic to do Crash the wedding, of course. And ensure the unsuspecting groom doesn't make the biggest mistake of his life.
Dean Chapman had his future all mapped out. He was about to check off "start a family" and on track to "make partner" when his modern day marriage of convenience went up in smoke. Then he learns he might not land an assignment that could be his ticket to a promotion unless he has a significant other and, in a moment of panic, Dean claims to be in love with the woman who crashed his wedding. Oops.
Now Dean has a whole new item on his to-do list: beg Solange to be his pretend girlfriend. Solange feels a tiny bit bad about ruining Dean's wedding, so she agrees to play along. Yet as they fake-date their way around town, what started as a performance for Dean's colleagues turns into a connection that neither he nor Solange can deny. Their entire romance is a sham… there's no way these polar opposites could fall in love for real, right
"Mia Sosa… is genuinely a master of the modern romance novel." — Cosmopolitan
Movie: Mamma Mia!
As Sophie and her family are busy preparing for her wedding, she secretly invites three men, who were her mother's lovers in the past, with the hope that one of them is her father.
Watch it on: Netflix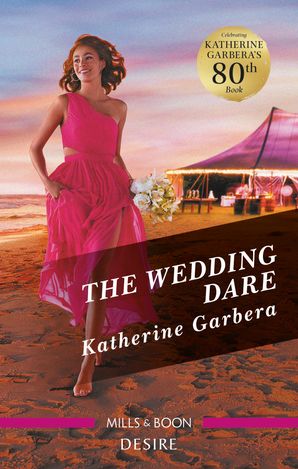 'I dare you…' When exes reconnect at a weekend wedding getaway…it's game on.
For TV producer Quinn Murray, hooking up with her ex at a beach wedding spells trouble. But Logan Bisset is her weakness, and she's up for facing him again. She knows that for the hard-driving CEO, winning has always been everything. But when Logan's family secrets are exposed, Quinn is the only one he can turn to. Will she also be the one to convince the competitive bachelor that winning means nothing without daring to risk his heart?
Movie: My Big Fat Greek Wedding
Toula, a Greek woman trying to come to terms with her heritage, falls in love with a non-Greek man, and has to convince her family to accept him.
Watch it on: Netflix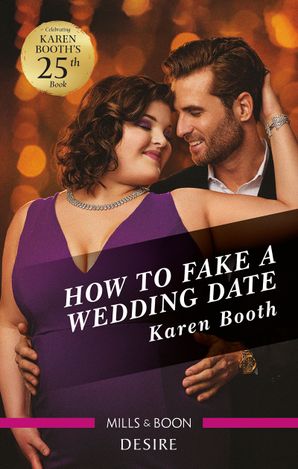 It started with one simple request: 'Pretend to like me for three days.'

Cancelling her own million-dollar wedding made socialite Alexandra Gold infamous. Now the only way to avoid going alone to the wedding of this season — and keep vicious gossip account Little Black Book of Secrets quiet — is to bring a fake date. The almost-perfect candidate: architect Ryder Carson, her brother's best friend. Ryder's off limits, yet tempting, despite their recent history. And as the celebration heats up, so do the sparks. But is it only a matter of time before Little Black Book reveals their secret?
Movie: The Runaway Bride
A big-city reporter falls in love with a small-town handywoman who has made a habit out of fleeing from the altar every time she decides to tie the knot.
Watch it on: Disney +
Enjoy!