Is there any genre more bingeable than a great whodunnit?
Getting to read along as a charismatic detective meets a cast of eclectic, secretive characters, all keeping *deadly* secrets that need to be uncovered one-by-one as the story plays out? The feeling of solving the mystery before even the detective can?
It's so compulsive.
If whodunnits are your thing, we have the perfect content for you!
Watch: Knives Out
When renowned crime novelist Harlan Thrombey (Christopher Plummer) is found dead at his estate just after his 85th birthday, the inquisitive and debonair Detective Benoit Blanc (Daniel Craig) is mysteriously enlisted to investigate. From Harlan's disfunctional family to his devoted staff, Blanc sifts through a web of red herrings and self-serving lies to uncover the truth behind Harlan's untimely death.
Watch it on: Netflix or Binge
Read: An A-List For Death by Pamela Hart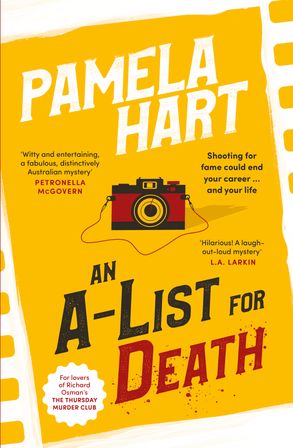 Shooting for fame could end your career … and your life. A sparkling mystery from a stylish new voice in crime fiction, in a book that will delight fans of Richard Osman and Kerry Greenwood.
TV researcher Poppy McGowan has never sought the spotlight and is none too happy to be photographed with rock god Nathan Castle. When the photo pops up on celebrity gossip sites, it sparks a media feeding frenzy, forcing Poppy to go to ground, don a wig, and pull some nifty moves to escape a tailing car. On top of that, she cops abuse from Nathan's outraged fans.
None of this would have happened if Poppy hadn't found Nathan's mother Daisy, one-time glamour girl and elderly best friend of her Aunty Mary, bleeding and unconscious in her bathroom. The police dismiss the case as an accident, but Poppy is sure there are questions to be answered. Who attacked Daisy, and why? Will she come out of her coma? What secrets are her gathering family hiding? What happens to Daisy's money if she dies?
When a murder occurs outside Daisy's flat, the police step in at last. Unfortunately, they finger Poppy's boyfriend, Tol, for the crime – after all, he had bad blood with the victim. As Daisy's money-hungry family circle amid hints of poisoning, bribery and blackmail, Poppy must find a way to clear Tol's name and ensure Daisy's safety.
Watch: Only Murders In The Building
When a grisly death occurs inside their exclusive Upper West Side apartment building, a trio of true-crime podcast obsessed residents suspect murder and employs their precise knowledge of true crime to investigate the truth. As they record a podcast of their own to document the case, the three unravel the complex secrets of the building which stretch back years. Perhaps even more explosive are the lies they tell one another. Soon, the endangered trio comes to realize a killer might be living amongst them as they race to decipher the mounting clues before it's too late.
Watch it on: Disney +
Watch: Clue
A group of people are invited to the home of Mr. Boddy, for reasons unknown. They soon discover they have all been blackmailed, and almost immediately after the revelation, Boddy is found dead. They all had a motive: but which one of them was it?
Based on the bestselling game Clue (Cluedo) this is a zany whodunnit romp, featuring all the iconic characters from the game tangled in a web of murder, lies and hilarity.
Watch it on: Rent it on Google Play or Apple TV
Read: Lying In Wait by Diane Hester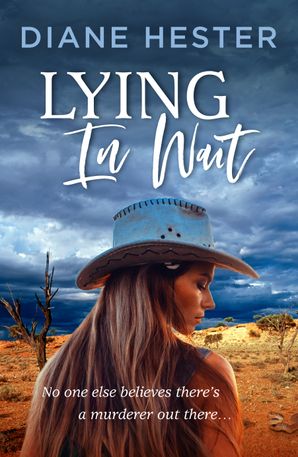 No one else believes there's a murderer out there…
Grieving widow Andy Vaughn has struggled to get back to the real world after her husband's sudden death. But her son needs her, and when a terrifying encounter with a snake reveals unknown skills, the American expat feels alive for the first time in years. She's going to leave behind her career as a science teacher and instead start training as a national park ranger with a specialty in snake handling. There have been a high number of brown snake incidents in their small community over the last few months, and Port Matthews desperately needs an experienced snake handler on the Parks and Wildlife team.
But with two deaths and several close calls in only a matter of weeks, is the increased snake activity just an unusual spike? Or is something more sinister going on? New cop in town Dev certainly thinks something isn't quite right, but nobody is going to believe the city cop with a chequered past. With growing suspicions that a serial killer might be out there using snakes as a weapon, Dev is going to need to find proof — and fast. Because the serial killer has a new victim in his sights, and she might just be the beautiful snake handler Dev is fast falling in love with.
Watch: And Then There Were None
As the world teeters on the brink of war, 10 strangers are persuaded to retreat from their troubled lives to Soldier Island, an isolated rock near the Devon coast. When a storm cuts them off from the mainland, the true reason for their presence on the island becomes horribly clear: they are to be executed, one by one.
Watch it on: Foxtel Go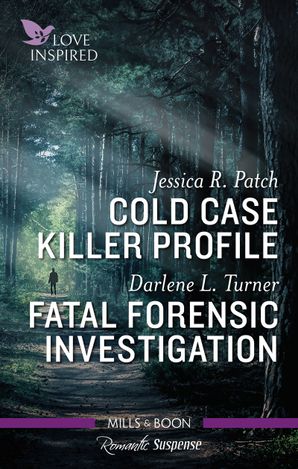 Cold Case Killer Profile – Jessica R. Patch
The desert can hide many secrets…including murder.
Searching for the perfect morning landscape to paint leads forensic artist Brigitte Linsey straight to a dead body — and a narrow escape from the Sunrise Serial Killer still on the scene. Now she's become unfinished business and new prey. Working with FBI Special Agent Duke Jericho could mean putting the murderer away for good. However, it's just a matter of time before this diabolically clever predator turns his hunters into the hunted…
Fatal Forensic Investigation – Darlene L. Turner
Remembering a serial killer's face…could be deadly!
While interviewing the Coastline Strangler's only surviving victim, forensic artist Scarlet Wells is attacked and left with amnesia. Now she's his next mark and has no choice but to work with constable Jace Allen to unlock the criminal's true identity trapped in her mind. Will they be able to recover the hidden memory and hunt down the killer before he strikes again?
Watch: Mrs Fisher's Murder Mysteries
Phryne Fisher is a glamorous, thoroughly-modern woman of the 1920s. She sashays through the back lanes and jazz clubs of Melbourne, fighting injustice with her pearl-handled pistol and her dagger-sharp wit. Based on the novels of Australian author Kerry Greenwood.
Watch it on: ABC iView
Watch: Father Brown
Series inspired by the stories of GK Chesterton; a Catholic priest has a knack for solving mysteries in his English village.
Watch it on: ABC iView
Watch: Gosford Park
Set in the 1930s, this movie brings a group of pretentious rich and famous together for a weekend of relaxation at a hunting resort. But when a murder occurs, each one of these interesting characters becomes a suspect.
Watch it on: Binge
Read: Cold Case: Silent Witness/Grave Secrets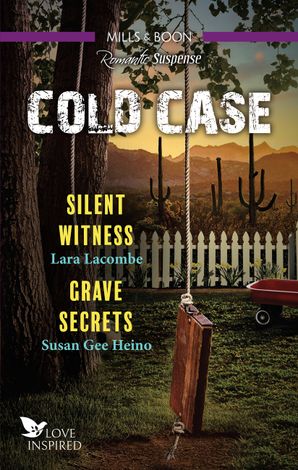 Silent Witness – Lara Lacombe
A cold case has plagued Detective Julian Aguirre for six years…and now he's finally got a lead on the murder he'd vowed to solve. Lily Pushkin remembers crucial details of her parents' murder, but she's not keen to open up, and her music therapist, Ruth Becker, intends to protect her young patient throughout the investigation. So does Julian. Because someone wants Lily to stay quiet, or she — and Ruth — will pay the price…
Grave Secrets – Susan Gee Heino
When the body of a missing teenager is found buried near a small Kentucky church, Detective TJ Douglas must track down the killer. Lawyer Carlie Fenton's late father is the prime suspect and, determined to clear his name, she offers to join the investigation. Can TJ trust Carlie to help find the truth — even if digging into the past uncovers secrets powerful enough to shatter her world?