So, you've read every book by Julia Quinn and finished season two of Bridgerton in a few days (after re-watching the first season of course), and now you don't know what to do with yourself? Well, you'd be in the same boat as myself and thousands of others after season two aired only a week ago. 
This season was definitely different from the first, where it lacked in explicit romance, it made up for with delicious tension and hidden glances. It was giving Pride and Prejudice and I was loving it. Much like Elizabeth and Darcy, Kate and Anthony butt heads often and their indifference turns into passionate hate, which blooms into love and desire. It was a real slow burn, which built up the tension, and resulted in perfect lines such as 'You are the bane of my existence and the object of all my desires.' It's enough to make you clutch your fan and swoon on the lounge, then quickly recover to google 'Lily perfumes'.
If, like me, you got hooked on the tension and drama of Regency society and forbidden love, then have no fear. Here are five enemies to lover's books dripping with tension!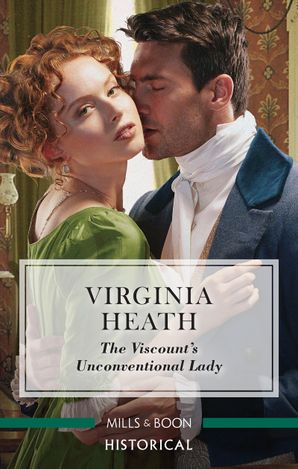 The notorious viscount and the most gossiped-about lady…
After years as a diplomat in the Napoleonic Wars, Lord Eastwood is reluctant to return to London society. His scandalous divorce has made him infamous, not to mention cantankerous! To halt the rumour mill, he should marry a quiet noblewoman — instead it's bold, vibrant artist Faith Brookes who's caught his attention. They are the least suitable match, so why is he like a moth to a flame?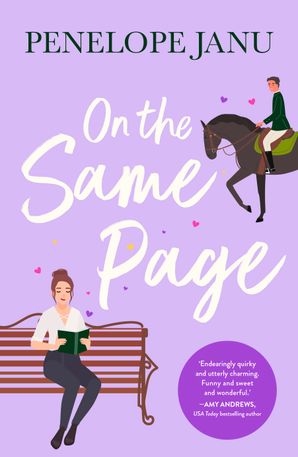 By day Miles Franklin, named after the famous author, is a successful lawyer. By night, in secret, she writes historical romance novels under the pen name Emma Browning. When 'Emma's' novels win one of Australia's biggest literary awards, Miles's perfectly ordered life begins to unthread at the bindings. Especially when Lars Kristensen, CEO of the publishing company contracted to publish the prize-winning books, insists on meeting the author.
Besides mutual antipathy and sexual attraction, socially anxious Miles and supremely confident Lars have nothing in common. Nothing. But the more time they spend together, the more blurred the lines between fact and fiction and love and hate become.
Miles is determined to both protect her privacy and to keep writing-even if it means mastering pole dancing, choreographing a love scene in the back of a horse-drawn carriage, and confronting the prejudices of her parents and publishers.
Like the heroines in her books, Miles has the grit to stand her ground. But Lars has the smouldering looks, arrogance and pride of all her romantic heroes rolled into one. And he is good at reading between the lines. Who is going win this battle of wills? Can Miles and Lars ever be on the same page?
The marquess she loves to hate…or the man she can't resist?
Farmer's daughter Charlotte Greenacre regrets attending a matchmaker's party when she has to spend it avoiding her enemy Lord Robert Overby! Until she learns the handsome widower is not the villain she thought — and after his unhappy marriage he doesn't want a new wife. That should mean she can relax in his company — if it weren't for the irritating flare of attraction between them!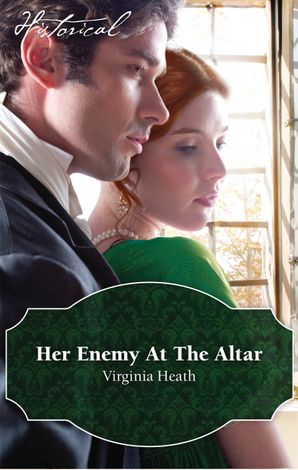 An unexpected end to the Wincanton–Stuart feud…?
Scandal broke last night when Lady Constance Stuart was discovered in the arms of Aaron Wincanton, the son of her family's greatest enemy! But now we can reveal an even more shocking development. Our sources say a special license was obtained and the two were married before sunrise!
It's been confirmed that Aaron has stolen his new bride away to the country to begin their unexpected marriage. We'll be watching closely to see exactly what happens when a gentleman invites his enemy into his bed…
The season is about to begin – and there's not a minute to lose…
Kitty Talbot needs a fortune.
Or rather, she needs a husband who has a fortune. This is 1818 after all, and only men have the privilege of seeking their own riches.
With just twelve weeks until Kitty and her sisters are made homeless, launching herself into London society is the only avenue open to her. And Kitty must use every ounce of cunning and ingenuity she possesses to climb the ranks.
The only one to see through her plans is the worldly Lord Radcliffe and he is determined to thwart her at any cost.
Can Kitty secure a fortune and save her sisters from poverty? There is not a day to lose and no one – not even a lord – will stand in her way…
** also me looking at season 2 of Bridgerton **
By Elena Kaloudis