Ruin. Romance. Redemption. That's the magic trifecta Daniel de Lorne promises readers of his books. Whether it's irresistible vampires, paranormal paramours, or hot everyday men, Daniel's books go for the heart. And the stomach. And the spleen (just for good measure).
In his other life, Daniel is a professional writer and researcher in Perth, Australia, with a love of history and nature. All of which makes for great story fodder. And when he's not working, he and his husband explore as much of this amazing world as they can, from the ruins of Welsh abbeys to trekking famous routes and swimming with whales.
Love, Simon was undoubtedly the feel good film of last summer, bringing young gay love to the big screen. But while it seems Hollywood is slow to feature same-sex love stories with a happy ending – Brokeback Mountain broke hearts across the world and Call Me By Your Name had us calling out for more – there are plenty of LGBTQ romances out there to satisfy your cravings, whatever your tastes. Here are five to help you on your way.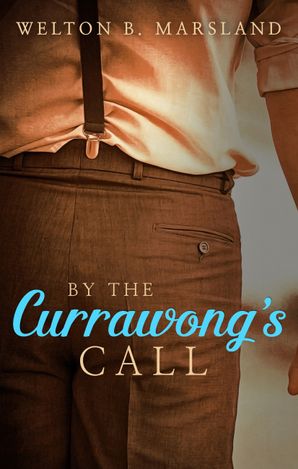 A small town, a new arrival, and a love that is as undeniable as it is unlawful…
What we love about By the Currawong's Call: Set in a small town at the end of the 19th Century, this story just exudes setting in a way that makes you feel like you're there. We also love that the ending acknowledges the struggle of the time period, but still gives readers the happy ending we need!
Review: "A strong and interesting m/m histrom…I will be there for what the author does next." KJ Charles
"Consider me wowed and wooed by this lovely story." – Goodreads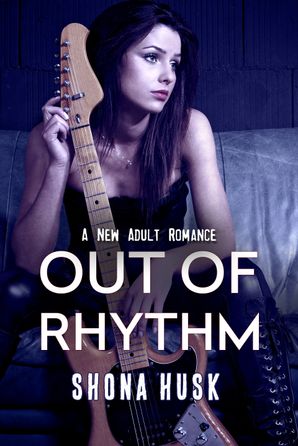 They might be one of the hottest up-and-coming bands in Australia, but the members of Selling the Sun have a lot to learn about life, love, sex, and each other.
What we love about Out of Rhythm: Rock star romances have traditionally been about the bad boy rockers, so we love this twist with a female character and her unexpected feelings for her best friend.
Review: "a quick, light, airy read that I would recommend to any rock star readers" – Goodreads
The hot Texas nights were lonely for Ben before his heart began beating to the rhythm of two words: Tim Wyman.
What we love about Something Like Summer:
Those first love feels. *swoon* Something Like Summer takes us from the blush of young love across a decade of ups and downs that have us remembering our own young crushes and wondering what might have been… (And there are plenty more in the series to binge on.)
A lord in danger. A magician in turmoil. A snowball in hell.
What we love about The Magpie Lord:
It's hot, historical and paranormal. Follow Lord Crane and Stephen Day as they battle supernatural threats and an attraction that could lead them into some serious trouble. Delve into this superbly drawn world and get lost in magic.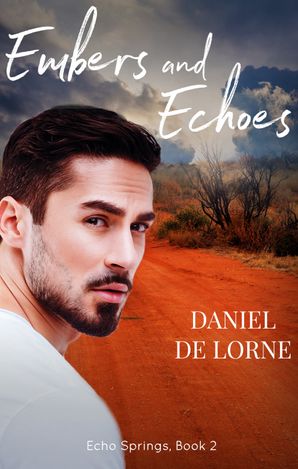 A suspicious fire on the edge of town sets Constable Ben Fields on a collision course with firefighter and one–time friend Toby Grimshaw.
What we love about Embers and Echoes:
There's a firefighter, there's a cop, what's not to love? OK, if you need something a bit deeper then this unrequited love story takes us down on a heartbreaking, angsty journey towards the kind of ending you'd expect from two everyday heroes.
Review: "I was kept busy turning pages waiting to see what happened next" – Goodreads
"I fell in love with both these heroes early on in the book." – Goodreads
You can also find Embers and Echoes in the romantic suspense collection Echo Springs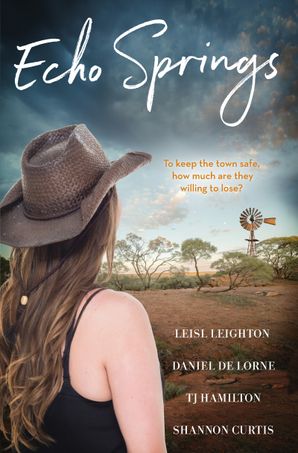 Wholesome country living isn't what it used to be… This town has a dark side, but what will these cops sacrifice to save it? A compelling suspense, set in the outback.
Blue lights in the red dust…
Echo Springs on the edge of the outback – a town where everyone knows your name, and your business. But the wholesome country living and welcoming community aren't what they used to be. Echo Springs has a dark underbelly, and it is seeping ever outward.
Four cops…
The small police station is overrun, and officers are working overtime to stem the tide of illegal activity from graffiti through to murder. From prickly Leila to heartsore Ben, Cooper with something to prove to Mac who's driven to succeed, the Echo Springs force is determined to keep the town safe.
Putting everything at risk…
But the stakes are higher than they've ever been, and it's not just the town these officers have to keep safe. It's their hearts as well. With bullets flying and bodies piling up, they will have to decide how much they're willing to risk and what they're willing to lose.
Happy reading!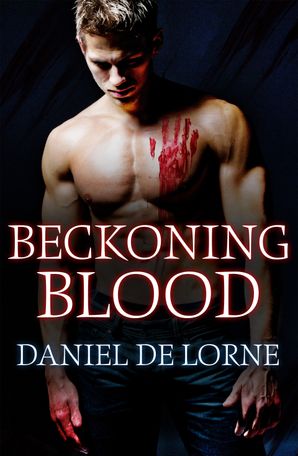 A gripping,  blood–drenched saga about twin brothers, the men they love, and the enduring truth that true love never dies  – no matter how many times you kill it.
Thierry d'Arjou has but one escape from the daily misery of his work at a medieval abattoir – Etienne de Balthas. But keeping their love a secret triggers a bloody chain of events that condemns Thierry to a monstrous immortality. Thierry quickly learns that to survive his timeless exile, he must hide his sensitive heart from the man who both eases and ensures his loneliness…his twin brother.
Shaped by the fists of a brutal father, Olivier d'Arjou cares for only two things: his own pleasure and his twin. But their sadistic path through centuries is littered with old rivals and new foes, and Olivier must fight for what is rightfully his – Thierry, made immortal just for him.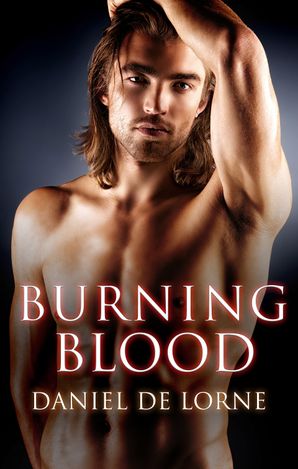 From the author of the romantic horror debut Beckoning Blood comes the gripping sequel that mixes blood, sex, and magic.
No–one gets to choose who they spend eternity with.
Aurelia d'Arjou has vampires for brothers, but it is as a witch that she comes into her own power, keeping balance and control, using her strength to mitigate the death and pain that her brothers bring. When she is forced to take on the centuries long task of keeping the world safe from the brutal demon that wore her father's skin, duty dominates her life. But rare happiness comes in the form of a beguiling, flame–haired oracle who makes the perfect companion…but for one thing.
Hame doesn't want to be an oracle, but when a demon destroys the closest thing to a father he has, he has little choice but to aid Aurelia with his visions. Unable to love her as she would wish, their centuries–old friendship comes under attack when a handsome Welsh witch enters his life – and his heart.
As treachery and betrayal push Hame to choose between his closest friend and his lover, it becomes clear that when it comes to war, love doesn't always conquer all, and happy endings are never guaranteed.
and coming soon…
The groundbreaking romantic horror trilogy, Bonds of Blood, comes to a thrilling conclusion with a story of loss, grief, and redemption.
Monsters don't get to be heroes…
Betrayed by his brother and imprisoned in his sister's dungeon, Olivier d'Arjou isn't about to let a few chains get in his way. A vampire for six hundred years and a plague on his family for longer, he has no reason to hold back from wiping out the last of his family members and anyone who gets in his way. But first, he'll need to break free.
When Oberon North, witch and survivor of one of Olivier's most heinous crimes, comes seeking vengeance, it should be child's play to bend the witch to his will. But Oberon comes with more power and resilience than Olivier expects and forces him to confront truths he'd rather avoid.
But Olivier's inner conflict must take a backseat when he learns of his sister Aurelia's plan to save the world from the demon Xadrak. A battle generations in the making, to succeed requires the ultimate sacrifice from both Olivier and his brother Thierry – and the last chance Olivier has to reclaim his humanity and a future he never thought possible.