Mandy Magro's latest book Return to Rosalee Station returns  to the world of her debut novel Rosalee Station with a new tragic and harrowing story of love and second chances, set deep in the heart of the Australian outback.
To celebrate we got Mandy to tell us her top 10 favourite sequels!
10. Dragonfly in Amber, the sequel to Outlander by Diana Galbadon
Claire's spellbinding journey continues in the intrigue-ridden court of Charles Edward Stuart, in a race to thwart a doomed uprising, and in a desperate fight to save both the child and the man she loves.
Who doesn't love a strapping man in a kilt, especially one who will give his life for you! And that chest, swoon!!!
9. Bridget Jones the Edge of Reason sequel to Bridget Jones's Diary
The sequel to "Bridget Jones's Diary" finds Bridget (Renée Zellweger) working as a TV host and still dating barrister Mark (Colin Firth). But Bridget is jealous of the time Mark spends with a co-worker (Jacinda Barrett), and, despite a vacation meant to smooth things over, ends their relationship. O

n assignment in Thailand, she has a dalliance with her disreputable ex, Daniel (Hugh Grant), and is temporarily jailed on the false accusation of drug smuggling, before Mark comes to the rescue.
I think we can all relate to her in some way or another
8. Untamed Cowboy sequel to Smooth-Talking Cowboy by Maisey Yates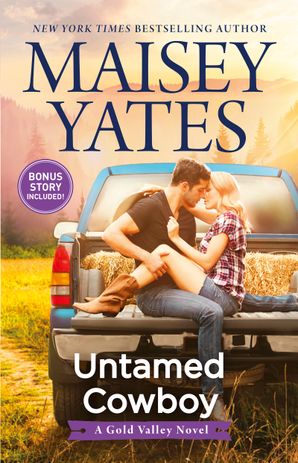 Shy tomboy Kaylee Capshaw never thought she'd have a chance of winning the heart of her longtime friend, Bennett Dodge, even if he is the cowboy of her dreams. But when she learns he's suddenly single, can she finally prove to him that the woman he's been waiting for has been right here all along?
It's not "technically" a sequel, but as Maisey Yates returns to the romantic world of Gold Valley Oregon we can't help but follow her….
7. Fifty Shades Darker sequel to Fifty Shades of Grey 
When a wounded Christian Grey (Jamie Dornan) tries to entice a cautious Anastasia Steele (Dakota Johnson) back into his life, she demands a new arrangement before she will give him another chance. As the two begin to build trust and find stability, shadowy figures from Christian's past start to circ

le them, determined to destroy their hopes for a future together.
No words needed! Is it hot in here?
6. New Moon sequel to Twilight by Stephanie Meyer
For Bella Swan, there is one thing more important than life itself: Edward Cullen. But being in love with a vampire is more dangerous than Bella ever could have imagined. Edward has already rescued Bella from the clutches of an evil vampire but now, as their daring relationship threatens all that is near and dear to them, they realise their troubles may just be beginning … 
I'm not a vampire buff but I adore the love story that unfolds throughout this series.
5. The Sweetest Secret sequel to Bittersweet by Jacqui Underdown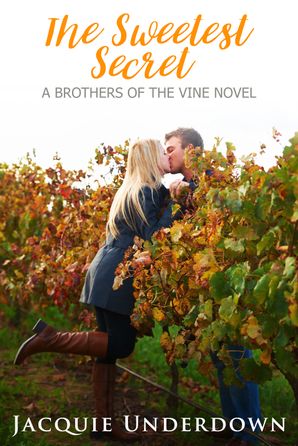 When Ellie arrives in town and discovers Sam's backyard nursery, a shared professional interest soon blossoms into something that feels very personal. But Ellie needs time to rediscover herself, and Sam has never regained his confidence. When they are both tied so strongly to the past, could there be a chance for a future?
4. Anne of the Island sequel to Anne of Green Gables by L.M. Montgomery
Eighteen-year-old Anne has left Green Gables for university in nearby Nova Scotia, where she will finally fulfill her dream of earning a degree. She sets up home in a cozy cottage in bustling Kingsport with Avonlea's Priscilla Grant and a new friend, the beautiful Philippa Gordon. But it's not all fun and games. Anne's childhood friend, Ruby Gillis, dies of tuberculosis back in Avonlea, shattering Anne's carefree attitude to life, and Gilbert finally declares his feelings and proposes. But Anne still has a naïve, overly romantic view of love and rejects him, driving a wedge between them. A two-year relationship with a fellow Redmond College student, Roy Gardner, follows, but when he also proposes, Anne realizes that he's not the one for her after all. When she returns to Avonlea and learns that Gilbert is deathly ill with typhoid, she is distraught. Will she recognize the depth of her feelings at last? Or is it already too late for Anne and her one true love?
Although this is *technically* book 3 of the series, it's the one where *SPOILER ALERT*- Anne and Gilbert Blythe FINALLY declare their love for each other!
3. Still Me & After Me sequels to Me Before You by Jojo Moyes
**quietly sobs**
2.. Mama Mia Here We Go Again sequel to Mama Mia 
In 1979 young Donna, Tanya and Rosie graduate from Oxford University — leaving Donna free to embark on a series of adventures throughout Europe. On her journeys, she makes the acquaintances of Harry, Bill and Sam — the latter whom she falls in love with, but he's also the man who breaks her heart.

 In the present day, Donna's pregnant daughter, Sophie, dreams of renovating a taverna while reuniting with her mother's old friends and boyfriends on the Greek island of Kalokairi.
This movie was so much fun!
1…And finally, I TOTALLY think they need to do a sequel to both Pretty Woman and The Notebook! I couldn't choose between the two, so had to put both.
Mandy Magro lives in Cairns, Far North Queensland, with her daughter, Chloe Rose. With pristine aqua-blue coastline in one
direction and sweeping rural landscapes in the other, she describes her home as heaven on earth. A passionate woman and a
romantic at heart, she loves writing about soul-deep love, the Australian rural way of life and all the wonderful characters that live
there.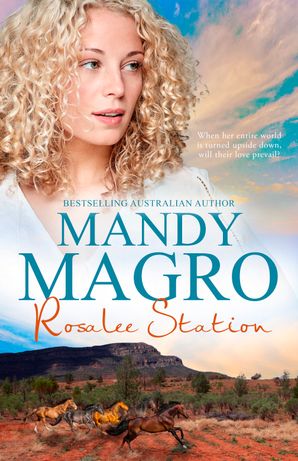 It's Sarah Clarke's dream to experience the real Australian outback. When the opportunity comes up to join her boyfriend Brad on remote property Rosalee Station, she jumps at the chance. But within days of arriving, her relationship is in tatters, and the reality of outback life is fast losing its appeal.
Determined to prove herself, Sarah stays on, earning the admiration of Matt, the station owners' son. Beneath the wide outback skies, the pair are irresistibly drawn to each other, until a stolen kiss leads to disaster. Sarah leaves Rosalee, convinced she'll never see Matt again – but will fate find a way to intercede?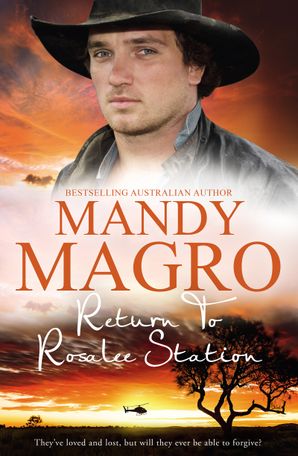 Bestselling Australian Author returns the world of her debut novel, Rosalee Station, with a new tragic and harrowing story of love and second chances, set deep in the heart of the Australian outback.
Can they find the path to forgiveness and healing, or will grief keep them apart forever?
After eight years of marriage, Sarah Walsh had thought she and Matt would be together forever. But when a fatal accident serves up the cruellest punishment any mother could face, their relationship falters. Sarah is helpless as Matt flies off the rails – she braves one last–ditch attempt to try and make him see they need to work together to get through the heartache. But will it be enough? And what about her – how does she go on alone?
Reeling from devastation and guilt, Matt gets the wakeup call he needs to save his marriage before it's too late. But the way forward is littered with obstacles, and he can see it's only by returning to the outback beauty and isolation of Rosalee Station that he has any chance to reclaim the man he once was. But will this separation end up costing him everything?
What is your favourite sequel? Tell us below in the comments