Hi there lovely readers,
When I was asked to write an article on which characters are my favourites from my 18 books, I was at a loss… It's seriously like asking me to pick a favourite child!
But I had a long think about it, so here goes… hopefully all my other characters, not mentioned here, don't get wind of this!
Sarah and Matt Walsh
Sarah and Matt Walsh from Rosalee Station and Return to Rosalee Station would have to be the nearest and dearest to my heart. They were the very first characters I breathed life into and I had so much fun getting to know them on the page. Sarah is based on a lot of myself and the adventures I've had in the outback — from being raised a fruit farmer's daughter, to becoming a camp cook at Tobermorey Station (the real place I based Rosalee Station on), to the wild world of mustering in a chopper, and everything in between. She has a lot to learn at the beginning, but eventually takes it all in her stride as the story unfolds. As for Matt, he is the epitome of what we all want in a man — strong, thoughtful, hardworking, protective, sexy as hell and unwaveringly devoted to the woman he loves.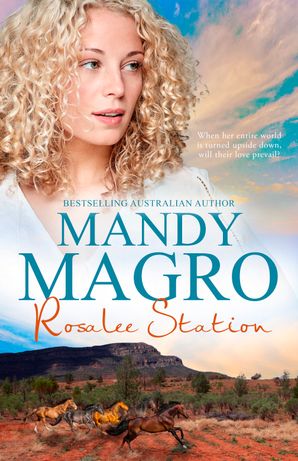 Slim
Slim, from Rosalee Station and Return to Rosalee Station, is my favourite Aussie larrikin with a heart of gold. He made me laugh as I wrote his one-liners, and the way he brings such comradeship to the musters warms the heart. He is a true mate and a honourable man, one who is drawn from the charismatic, hardworking country blokes I have been blessed to meet on my many journeys through our magical yet unforgiving Australian outback. I'm presently writing the third book in this series, Road to Rosalee. In this story, Slim meets the love of his life. And there is a twist for his fellow characters, Sarah and Matt, that you won't see coming! I'm so excited to see this one hit the shelves in 2021!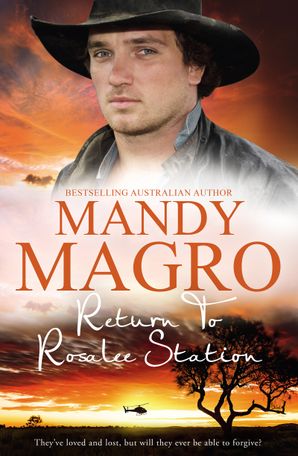 Adam Brand
I loved writing the very talented country musician, Adam Brand, into my fourth novel, Driftwood. Adam, who generously allowed me to write him into my book with his guidance along the way, was a blast to work with, and added a different spin to the story, which alternated between the modern day and our bushranger past. It was strange, writing a real person into a fiction novel, but my readers loved it.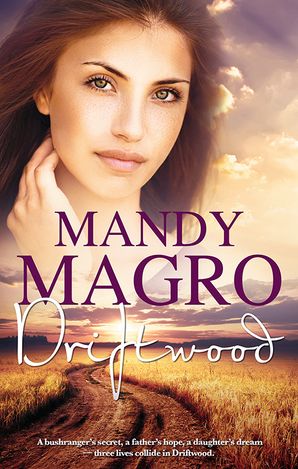 Dylan Stone
Dylan Stone, my hero from A Country Mile, is another of my favourites. He's a country guy, a tattoo artist, a lover of horses, with knee-buckling good looks and his Triumph motorbike's horsepower to boot, and most of all, a heart worth persuading — need I say more? And the way he woos the heroine, Sophie, ahhhhh, makes me swoon!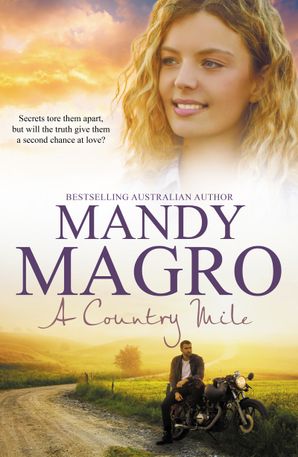 Matilda Denver
Matilda Denver remains a memorable character in my mind. Escaping a troubled relationship, fate brings her to Moonstone Valley. Needing to heal, she gathers strength from the landscape, and from her handsome rescuer, Ryan Hunter. The depth Matilda has to go inside of herself to heal is very similar to some heartbreaking experiences I've faced in my life. I loved being able to bring to life a heroine so broken, yet one who rises like a phoenix from the ashes of her past.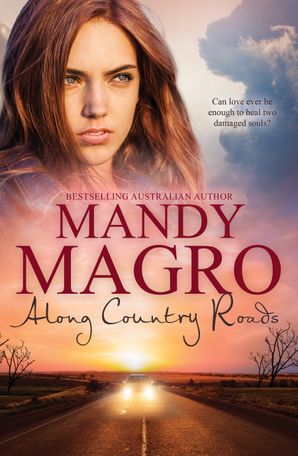 Blake Wellstone
Blake Wellstone, the hero in my novella The Billionaire Cattle Baron, is a delectable combination of a whole lotta country-blooded man with a whole lotta knowledge in the art of seduction. In this story, the bedroom door is left WIDE open, and Blake knows exactly how to send a woman to cloud nine, over and over again. For those who like their stories sizzling, and the hero hot hot hot, this one is definitely for you.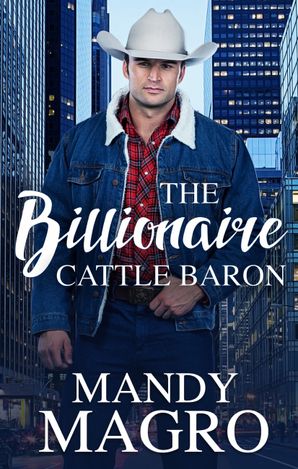 Pork Chop
Amongst all the crazy, loyal and loveable animal characters I've written about over the years, I do have a firm favourite — Pork Chop, the 400kg pig. Her poor owner, Ash Sullivan, bought her from a breeder believing she was going to be a miniature pig — turns out the breeder lied through his teeth. Pork Chop is in my next story to hit the shelves, Savannah's Secret — due out May 2021. This adorable swine creates so much mischief and brings so much love to the page, I'm sure everyone who reads the book will love just her as much as me.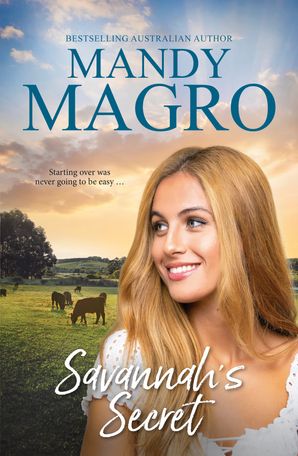 Mandy xo
---
Mandy Magro
Mandy Magro lives in Cairns, Far North Queensland, with her husband, Billy, and her daughter, Chloe Rose. With pristine aqua-blue coastline in one direction, and sweeping rural landscapes in the other, she describes her home as heaven on earth. A passionate woman and a romantic at heart, she loves writing about soul-deep love, the Australian rural way of life, and all the wonderful characters that live there.
To find out more, visit Mandy on her website.
You can also follow Mandy on her Facebook, Instagram and Twitter.

Check out Mandy's latest book: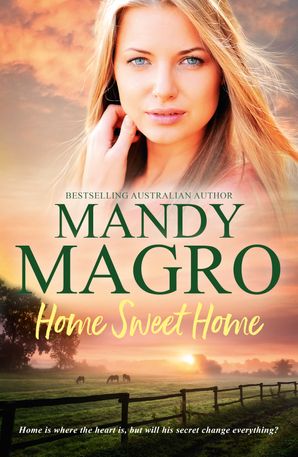 Set in the heart of the Australian countryside comes a gorgeous romance about the power of fate from bestselling author Mandy Magro.
What happens when fate gets a little helping hand?
Sienna Lewis knows firsthand about being an Aussie battler, but she has her beautiful daughter, Zara, to keep fighting for. One day she dreams of giving Zara the life and big family she deserves. For now, Sienna can only focus on her work at the hospital. But when she connects with a new patient who has driven away nearly everyone in his life, she is astounded when he leaves her his sprawling Far-North Queensland property.
Mason King has worked tirelessly to follow in the footsteps of his beloved cattleman neighbour, Max, by raising ethically farmed cattle – despite the stream of disapproval from his old-fashioned father. Little does he know that Max, having seen sparks fly between Mason and Sienna, has set up his own plan to bring Sienna to town.
As new neighbours, Mason and Sienna discover they cherish similar things in life and are drawn to each other. Although, there's a secret between them that could ruin everything… When all seems lost, will fate then have another twist in store for them?
A fan of Mandy's books? Check out her other rural romances
By Mandy Magro