Crashed socials, bad haircuts, forgetting deadlines, stress and headaches—every good astrology nerd would tell you to expect all this chaos and more during the season of Mercury in retrograde.
This year Mercury is in retrograde from July 7th – July 31st  and it's a particularly intense one….
"This Mercury retrograde is a particularly potent one since Mercury turned backwards in fire sign Leo and in exact conjunction with fiery Mars and also in a strong connection with both Uranus, planet of unpredictability and Chiron, planet of wounding/healing. Being wedged between two eclipses ups the charge of this." – Astrologer Helen Frost to Bustle
Woah.
To help, we've gathered together a list of 12 essential books to get you through this whacky, emotional period. There's something in there for everyone: from wild, sexy romance to reflect this wild, emotionally-wrought season; to sweet slow burning love stories that'll help you calm down and reflect amidst the chaos.
So, keep calm, snuggle up under the covers, and happy reading!
by Casey McQuiston
A big-hearted romantic comedy in which First Son Alex falls in love with Prince Henry of Wales after an incident of international proportions forces them to pretend to be best friends…
First Son Alex Claremont-Diaz is the closest thing to a prince this side of the Atlantic. With his intrepid sister and the Veep's genius granddaughter, they're the White House Trio, a beautiful millennial marketing strategy for his mother, President Ellen Claremont. International socialite duties do have downsides—namely, when photos of a confrontation with his longtime nemesis Prince Henry at a royal wedding leak to the tabloids and threaten American/British relations.
The plan for damage control: staging a fake friendship between the First Son and the Prince. Alex is busy enough handling his mother's bloodthirsty opponents and his own political ambitions without an uptight royal slowing him down. But beneath Henry's Prince Charming veneer, there's a soft-hearted eccentric with a dry sense of humor and more than one ghost haunting him.
As President Claremont kicks off her reelection bid, Alex finds himself hurtling into a secret relationship with Henry that could derail the campaign and upend two nations. And Henry throws everything into question for Alex, an impulsive, charming guy who thought he knew everything: What is worth the sacrifice? How do you do all the good you can do? And, most importantly, how will history remember you?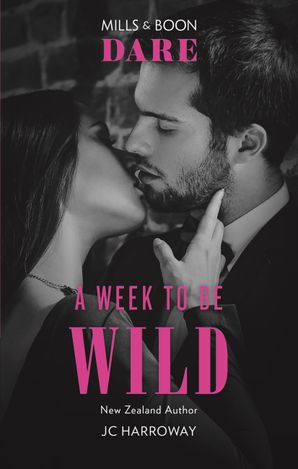 A daring game of temptation. She'll play his game – but only by her rules!
Alex Lancaster is an adrenaline junkie. He's also a sexy British billionaire who should come with his own warning signs. When Libby insists she is done with men who live on the edge, Alex coaxes her out of her comfort zone – professionally and very, very personally. Libby's taking a high–stakes gamble, but the pay–off could win her everything…
by Tessa Bailey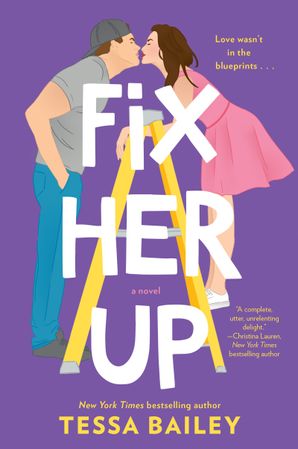 Georgette Castle's family runs the best home renovation business in town, but she picked balloons instead of blueprints and no one has taken her seriously since. Frankly, she's over it. Georgie loves planning children's birthday parties and making people laugh, just not at her own expense. She's determined to fix herself up into a Woman of the World . . . whatever that means.
PHASE ONE: A new framework for her business (A website from this decade)
PHASE TWO: A gut reno on her wardrobe (FYI, leggings are pants.)
PHASE THREE: Updates to her exterior (Do people still wax)
PHASE FOUR: Put herself on the market (And stop crushing on Travis Ford!)
Living her best life means facing the truth: Georgie hasn't been on a date since, well, ever. Nobody's asking out the town clown for a night of hot sex, that's for sure. Maybe if people think she's having a steamy love affair, they'll acknowledge she's not just the "little sister" who paints faces for a living. And who better to help demolish that image than the resident sports star and tabloid favorite…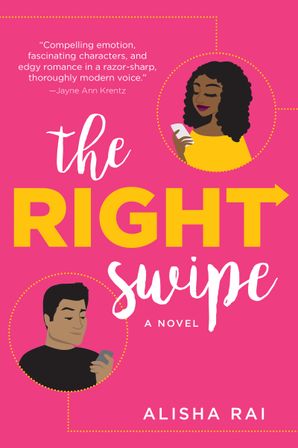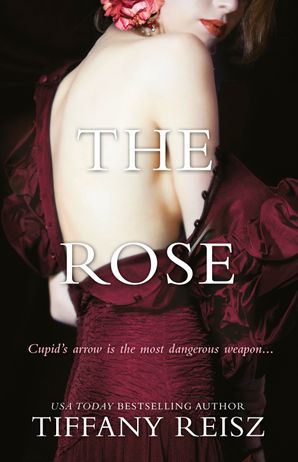 Bestselling author Tiffany Reisz returns with an imaginative tale of lust and magic, and the dangers unleashed when the two are combined…
On the day of Lia's university graduation party, her parents – wealthy art collectors with friends in high places – give her a beautiful wine cup, a rare artefact decorated with roses. It's a stunning gift, and one that August Bowman, a friend of her parents and a guest at Lia's party, also has his eye on. The cup, August tells her, is known as the Rose Kylix, and it's no ordinary cup. It was used in the temple ceremonies of Eros, Greek god of erotic love, and has the power to bring the most intimate sexual fantasies to life.
But Lia is sceptical of August's claims of the cup's mythology and magic – after all, he's a collector himself, and she suspects he just wants to get his hands on this impressive piece of art. So he dares her to try it for herself, and when Lia drinks from the Rose Kylix she is suddenly immersed in an erotic myth so vivid it seems real – as though she's living out the most sensual fantasy with August by her side…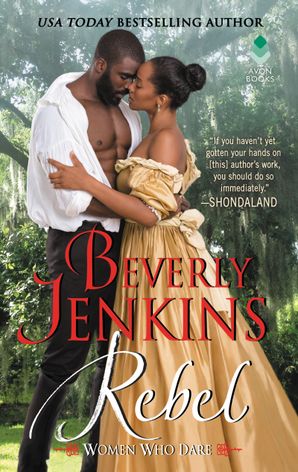 The first novel in USA Today Bestselling Author Beverly Jenkins's compelling new series follows a Northern woman south in the chaotic aftermath of the Civil War . . .
Valinda Lacy's mission in the steamy heart of New Orleans is to help the newly emancipated survive and flourish. But soon she discovers that here, freedom can also mean danger. When thugs destroy the school she has set up and then target her, Valinda runs for her life–and straight into the arms of Captain Drake LeVeq.
As an architect from an old New Orleans family, Drake has a deeply personal interest in rebuilding the city. Raised by strong women, he recognizes Valinda's determination. And he can't stop admiring–or wanting–her. But when Valinda's father demands she return home to marry a man she doesn't love, her daring rebellion draws Drake into an irresistible intrigue.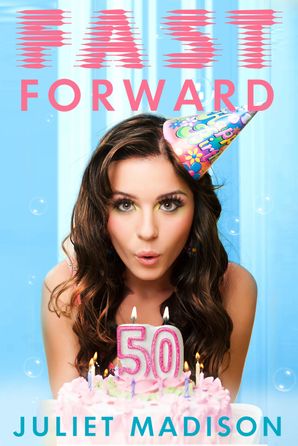 Aspiring supermodel, Kelli Crawford seems destined to marry her hotshot boyfriend, but on her twenty–fifth birthday she wakes in the future as a fifty–year–old suburban housewife married to the now middle–aged high school nerd.
Trapped in the opposite life of the one she wanted, Kelli is forced to re–evaluate her life and discover what is really important to her. Will she overcome the hilarious and heartbreaking challenges presented to her and get back to the body of her younger self? Or will she be stuck in the nightmare of hot flushes, demanding children, raunchy advances from her husband and hideous support underwear forever?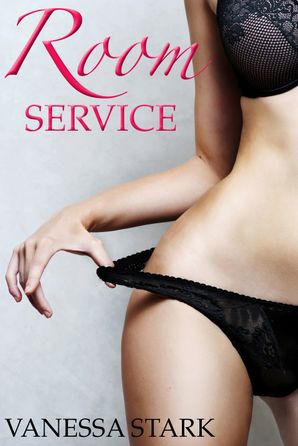 Natasha Raven has a secret. Although she is the bestselling author of erotic fiction, she has never penned a sex scene. Her sister, Liza, was responsible for the sizzle in Natasha's books – until she passed away only months ago. Now Natasha must write the scenes herself. Trouble is, she hasn't a clue what to write and being a virgin doesn't help. When she is invited to speak at a conference workshop titled 'From Your Sheets to the Page,' Natasha panics. But a suggestive wink from a young hotel staffer named Jace gives her an idea. If she can muster the confidence to have a one night stand with Jace, she just may be able to endure the workshop without feeling a total fraud. But will she go through with it? And is Jace all that he seems?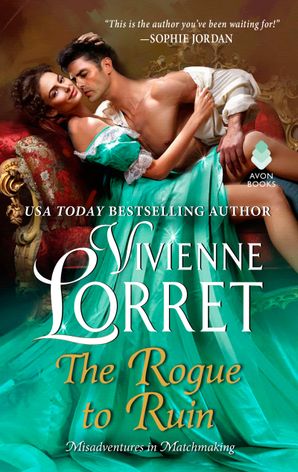 The Bourne Matrimonial Agency has one rule: Never fall in love with a client, which shouldn't be a problem when one's faking an engagement to the rogue across the street . . .
Ainsley Bourne needs the family business to succeed. But one obstacle stands in her way-Reed Sterling, the huge, handsome, former prize fighter and owner of the gaming hell across the street. His scandalous customers scare off all her marriage-minded patrons and since the devilish brute has no intention of relocating, she sets out to ruin his unsavory establishment. Yet when a vile suitor from her past reappears, Ainsley hastily claims an attachment to the first man who comes to mind . . . Mr. Sterling, to be exact.
Reed doesn't know who is more surprised by Miss Bourne's declaration. She clearly hates him, and he'd never admit their arguments simmer with unrequited attraction. Something about the pleading look in her eyes calls to Reed, and against his better judgment, he quickly plays the part of the besotted fiancé.
Pretending to be in love requires a convincing charade. But with each tantalizing touch and every scandalous kiss, Ainsley starts to wonder if Reed was ever really the enemy at all.
Happy reading y'all we can get through this!
** Mercury in Retrograde…a mood**
By Eloise Plant