Choosing favourite characters is a little like being asked to choose a favourite child — impossible! I fall a little in love every time I write. But here are a few names that spring to mind: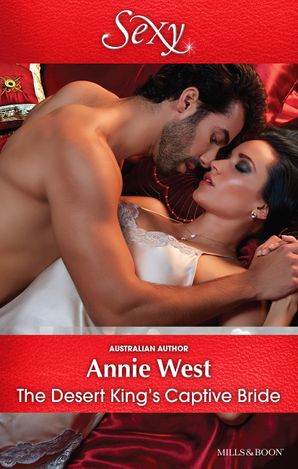 Ghizlan and Huseyn from The Desert King's Captive Bride. I had to include these as a pair because they're so inextricably linked, even when they are enemies. Ghizlan is a princess, returning home to bury her father, but in her absence the palace has been taken over by a man (Huseyn) intent on taking the throne by marrying her. I loved that though Ghizlan is aristocratic and good-looking, apparently with the world at her feet, behind the glamorous façade her life isn't much fun at all, yet she still strives to be strong. She's worked hard, always for others, but she's never had the things she really craves, including tenderness. Huseyn is her idea of a nightmare, big, brawny and determined to get his own way, including having her as his bride. I loved his determination, his sheer physical presence and, despite what Ghizlan thinks, his strongly honourable side. Born in poverty, the illegitimate son of a sheikh, he has no time for the trappings of wealth and power, so entering royalty is a steep learning curve and at first he's ready to dismiss her as pampered and spoiled. I had such fun watching these two incredibly feisty people overcome their problems and learn that their new spouse wasn't what they'd first imagined.
Christo in Wedding Night Reunion in Greece. It's no secret that I like tall, dark, handsome heroes. But Christo is so much more. When his bride Emma runs away from their wedding reception after discovering he didn't marry her for love, he doesn't seem likeable. Nor when he finally locates her in Corfu, demanding a marriage and a wedding night. But, despite appearances, he's not quite what he appears. Driven by terrible guilt over the past, he thinks his caring, nurturing bride will be just the woman to help his little niece. What he finds hard to admit is that he wants Emma's love for himself. A man scarred by the past, who'd never known warmth and love, is drawn to a woman who has both. He just doesn't know how to go about winning it. He's clever in other things but clueless in this. I loved watching his transformation.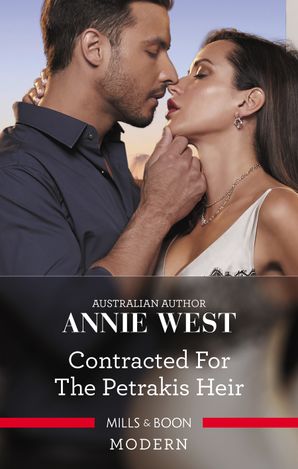 Alice in Contracted for the Petrakis Heir made me smile. She hooked Adoni with her combination of humour, honesty and charm. Alice doesn't have a lot of experience in the wider world but that doesn't mean she's a pushover. Despite some tough times in her past she's optimistic as well as pragmatic. She also has a knack for surprising Adoni who, let's face it, is far too used to calling all the shots these days. I'd love to have her as a friend.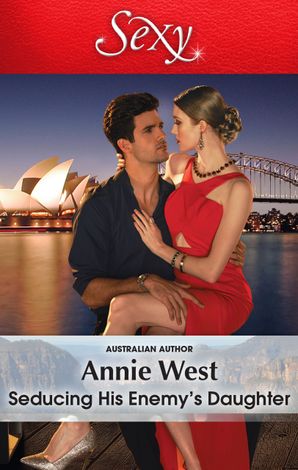 Donato Salazar in Seducing His Enemy's Daughter. He's fascinating, successful, sexy and seductive, with a mind like a steel trap and a past full of terrible secrets. He bursts onto the Sydney social scene like a comet, determined to bring to justice the man who destroyed his mother. I loved his energy, the spark of power and excitement in the air around him. I loved his frankness and his seductiveness (and I know Ella feels the same). I'm also jealous of his beautiful Art Deco house and vintage car. J Most of all though, I like the way he sees Ella for who she really is, not the distorted image she has of herself.
Ashraf in Sheikh's Royal Baby Revelation. He's sigh-worthy, the sort of guy you want on your side. After one night in the desert with Tori, they're separated. She believes he's dead but he refuses to give up searching for her, finally discovering she's had his baby. His experience growing up in a dysfunctional family makes Ashraf determined to make life good for his child. Even if it means defying his enemies and risking his position. His tenderness made my heart melt. He's reasonable, caring and does his best for all concerned. That doesn't mean he's perfect though. He's tough and utterly determined, sometimes too determined. Seeing him discover love for the first time in his life and fight the odds to keep his beloved Tori was wonderful.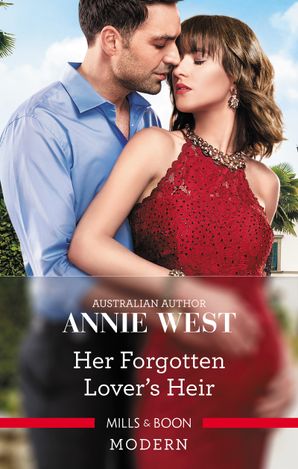 Molly in Her Forgotten Lover's Heir. I felt so sorry for Molly and was barracking for her as she fought to discover the truth of her life. She wakes in a hospital in Rome after an accident with no knowledge of her present or past. All she knows for sure is that she's pregnant! Even her name is a mystery till a brooding stranger, calling himself her husband, arrives. Molly has the sort of courage I'd love to have. Despite the troubles she faces she keeps moving forward, determined to build her life and discover the answers Pietro seems reluctant to give her.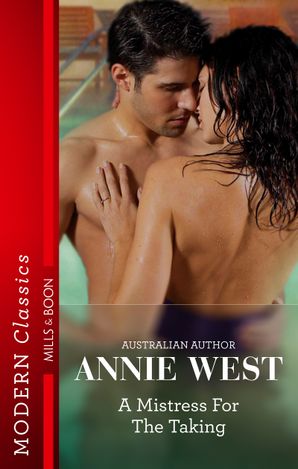 Marina Lucchesi from A Mistress for the Taking – my first ever book for Mills and Boon. Marina isn't glamorous, powerful or beautiful but she finds herself masquerading as mistress to a rich man in order to set things right for her family. She was so relatable, with her suburban Australian upbringing, her sensible job and her love of family. Stepping into the limelight is incredibly hard for her and she'd prefer to linger in the shadows. She's had body image issues since her teens when she turned to food for solace following her mother's death. A recent injury only reinforces those issues, so she no longer sees the real Marina in the mirror, just the chubby, shy girl she used to be. But Marina is stronger than she thought and lovely Ronan Carlisle, her partner in a pretend affair that becomes much more, convinces her that life has more in store than she'd ever believed possible.
Happy Reading,
P.S. If you're interested in the stories behind my books, I share snippets in my occasional reader e-newsletters. You can visit my website www.annie-west.com to sign up for them or go direct to https://tinyurl.com/ya56pe7c
---
Annie West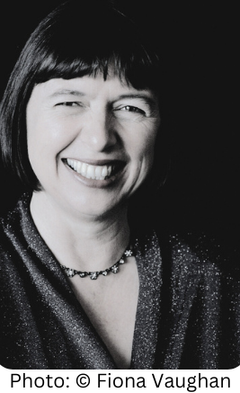 Annie spent her formative years on the east coast of Australia and grew up in a book-loving family. One of her earliest memories is of lying tucked up in bed, drowsy after an afternoon's adventure in the rainforest gully that was her backyard, and listening to her father read 'The Wind in the Willows'. As soon as she could read she was investigating books for herself, reading adventures and poring over fairy tale illustrations. In her mind she was one of the dancing princesses, and Rapunzel and Sleeping Beauty, and, of course, Cinderella. Do you see a trend here? Trips to the library became a regular treat, where Annie could enter faraway worlds and daydream about being the heroine of whatever book she was reading.
As well as encouraging her love of books, Annie's family taught her to love travel and the Australian bush. Often she managed to combine all three. There was the long trek to the marvellous Finders Ranges of South Australia – with Tolkien. Walking in the rugged Grampian Ranges of Victoria – with Tolstoy. And reading gothic romances while camped under the snow gums in the Australian Alps.
She got hooked on romance early. In her teens she spent long afternoons playing tennis with her best friend. Between endless games on baking gravel, they'd stagger to her friend's house to recover, and in that house was an unending store of books, all with that distinctive rose on the cover. That's how Annie discovered romance and she's been addicted ever since. All those strong silent types, flashing-eyed Italians, haughty Spanish aristocrats and the rest. No wonder the boys at school just didn't make the grade.
Fortunately she found her own romantic hero while studying at university. Despite the distraction she completed her honours degree in Classics. She was also fortunate to spend lots of time travelling, backpacking through Egypt and Greece, 'tramping' in New Zealand, sightseeing in Europe and living in Germany a couple of times.
Annie emerged from University with no idea of a career path and took a job in the public service. The perfect preparation for an author! In her first permanent job she spent six weeks proof-reading various versions of the Australian Government's purchasing manual: every – single – word – of – it. Checking the text of a novel is so much more fun! For years Annie wrote and amended and redrafted and revised: government plans, letters for cabinet ministers and reports for parliament. All good grounding for a would-be author.
Then the inevitable happened. Annie decided to write romance. Those books had been a constant through the years of job change and travel. Her chance came when she took leave to spend time with her children. Between preschool and school activities she produced her first novel. At the same time she discovered Romance Writers of Australia (RWAus) – and thank goodness. Without the help of authors who knew what they were doing she might still be writing stories just as good as that first manuscript! Since then she's been active in RWAus writers' groups and competitions, attends annual conferences and loves the support she gets from so many other writers. She had short stories and a romance book published in Australia but it wasn't until late 2005 that she found the success she sought with Harlequin Mills and Boon.
Annie lives with her hero (still the same one after all this time) and her children at Lake Macquarie, north of Sydney. They are neatly situated between the Hunter Valley's marvellous wine country, some of the state's superb beaches and the beautiful lake.
She is always thinking of possible further travel (strictly for research purposes, of course) and in the meantime fantasises about gorgeous men and their love lives. It's hard work but she has no regrets! Her circle of writing friends and her critique partner keep her on the straight and narrow, writing stories she hopes readers will enjoy as much as she does.