Yes, we know that sounds like a movie you'd find on Netflix – and probably is if we even bothered to check – but Halloween is now just a few weeks away, and though it may be a little different this year, we're bringing the thrills and chills via the ultimate treat – books! Fancy a romance with bite? Or a sexy shapeshifter? Then these ten Spooktacular reads are waiting just for you.
Vampires, werewolves and witches…oh my!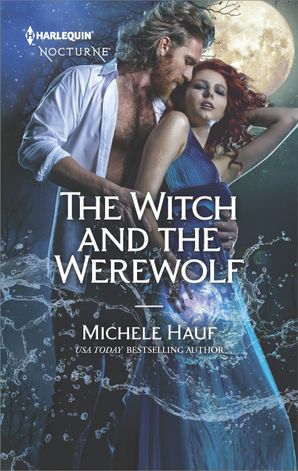 The werewolf's fate rested in the witch's hands…
Mireio Malory is a quirky witch who's on a quest to complete a dark spell that will grant her immortality – at the expense of a live vampire's heart. She's ready to conjure that dangerous and life–changing spell when she meets a lone werewolf and beekeeper.
Lars Gunderson has secrets of his own. His alpha allure is obvious, but Mireio senses that there's something more to him than his raw sexiness. When Lars entrusts her with a devastating revelation, Mireio has to make a choice. Will she sacrifice the most potent magic she's ever worked on to be with the man she loves?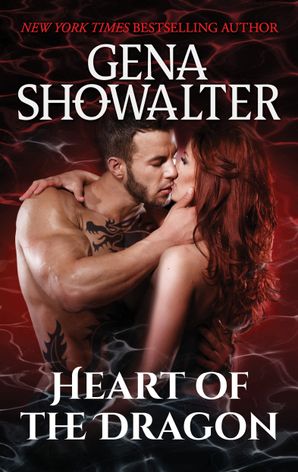 He was the answer to all her deepest, darkest desires but their forbidden love would either bring their worlds together or tear them both apart.
Searching for her missing brother, Grace Carlyle never dreamed she would discover a secret world populated by mythological monsters or find herself facing a sword–wielding being whose looks put mortal men to shame.
But there he was, Darius en Kragin, one of a race of shape–shifting warriors bound to guard the gates of Atlantis, and kill all travelers who strayed within its borders.
Now Grace's life is in his hands, and Darius has to choose between his centuries–old vow and the woman who has slipped beneath his defenses and stolen the heart of Atlantis's fiercest dragon.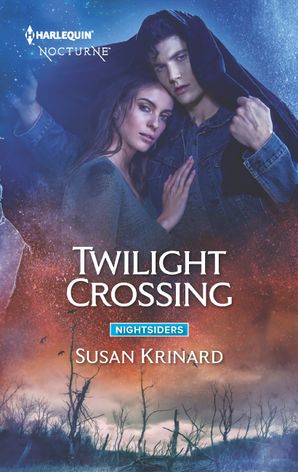 Bound by blood, sealed in secrets…
A half–blood Rider, Timon has a duty to anyone under his protection, but his intense attraction to scientist Jamie McCullough is complicating his latest mission. In a moment of desperation, he makes a difficult choice. His bite heals her–and creates a bond that neither of them can resist.
As she heads for a conclave convened to create new peace between humans and vampires, Jamie carries a secret that could secure peace everlasting. But before she has a chance to reveal it, she's accused of bringing a vampire–killing virus to the negotiations. Though Timon is willing to pay the ultimate price to save her, can he first win the ultimate challenge of her trust?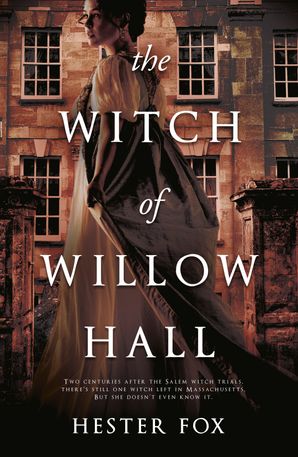 Take this as a warning: if you are not able or willing to control yourself, it will not only be you who suffers the consequences, but those around you, as well.
New Oldbury, 1821. In the wake of a scandal, the Montrose family and their three daughters — Catherine, Lydia and Emeline — flee Boston for their new country home, Willow Hall. The estate seems sleepy and idyllic. But a subtle menace creeps into the atmosphere, a remnant of a dark history that calls to Lydia, and to the youngest, Emeline.
All three daughters will be irrevocably changed by what follows, but none more than Lydia, who must draw on a power she never knew she possessed if she wants to protect those she loves. For Willow Hall's secrets will rise, in the end…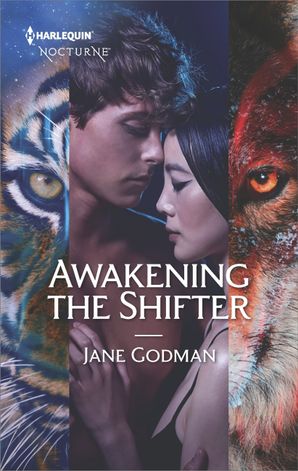 A tiger shifter falls for a werewolf. But their passion is forbidden…
Rock star Khan hides his shifter status behind his bad–boy reputation. But the weretiger is floored by the combined beauty and talent of singer Sarange Tsedev…who doesn't know she's a wolf! Their chemistry is potent, but tigers and wolves don't mix. Still, Khan's and Sarange's past and present are linked; it will take their combined magical abilities to create a future together.

In a world of shadows, anything is possible. Except escaping your fate.
Ever since she was a child, Ivy has been gripped by visions of strange realms just beyond her own. But when her sister goes missing, Ivy discovers the truth is far worse—her hallucinations are real, and her sister is trapped in a parallel realm. And the one person who believes her is the dangerously attractive guy who's bound by an ancient legacy to betray her.
Adrian might have turned his back on those who raised him, but that doesn't mean he can change his fate…no matter how strong a pull he feels toward Ivy. Together they search for the powerful relic that can save her sister, but Adrian knows what Ivy doesn't: that every step brings Ivy closer to the truth about her own destiny, and a war that could doom the world. Sooner or later, it will be Ivy on one side and Adrian on the other. And nothing but ashes in between…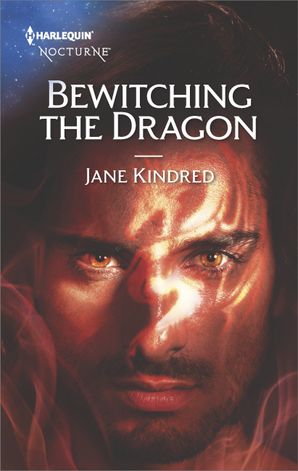 One Night with a Dragon…
Ione Carlisle worked hard to be accepted by the Sedona Covent, but now everything is falling apart. Especially when she lets loose for a wild night on the town and ends up with the one man she should be avoiding at all costs–the man who came to Sedona to fire her. He ignites in her a carnal need that she can't and won't ignore…
Buttoned–up assayer Dev Gideon's loyalty to the Leadership Council should be reason enough to resist Ione. Never mind that she stirs the ancient demon secretly bound within him. But their blood connection is undeniable. And now Dev must risk his reputation, and his soul, to save Ione from a vigilante intent on destroying her and the entire Covent, even if it means unleashing the monster inside.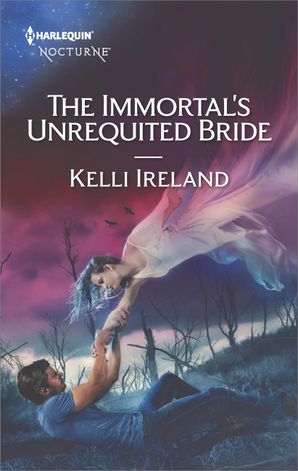 A love that endures beyond death itself…
Ethan Kemp is a healer, not an assassin. But he's found an unexpected home in the Irish stronghold that houses the Assassin's Arcanum – men who will kill to protect their Druid brethren. Too bad there's a ghost that won't give him peace…
Centuries in the grave, Isibéal Cannavan has longed to be reunited with her beloved. Finally, he's returned to her. She'd recognize Lachlan anywhere, even as an American warlock called Ethan. But her path to reuniting with him in the land of the living runs through hell itself, and she'll have to take Ethan with her…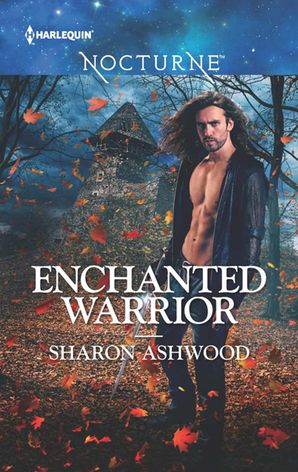 An ancient evil rises. An ancient warrior awakens.
In an age clouded by legend, Gawain was one of King Arthur's greatest knights. When he awakens centuries after the fall of Camelot, he faces his most daunting quest yet–the search for his missing companions. His hope is that Tamsin Greene, the alluring historian at Medievaland Theme Park, can help him. Then he senses the magic within her… Gawain will now have to trust a witch–and his own heart–to rouse the knights of the Round Table and save humanity from a faery onslaught.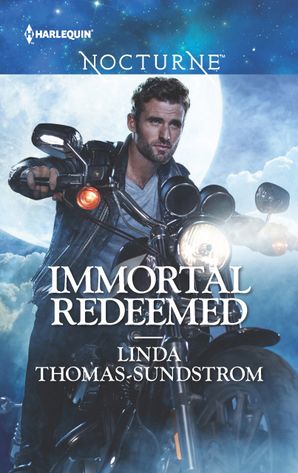 Only one woman holds the key to ending a Blood Knight's eternal life…
Immortal Kellan Ladd has spent centuries looking for the one woman who can put an end to his immortality. But that woman has no idea of her monumental task. Or how much this rebel knight's attraction to her will complicate his mission.
The leather–clad, Harley–riding stranger was the sexiest man McKenna Randall had ever met. From the minute they touched, she knew they were connected. Now she's about to find out just how tightly bound they are when they must go head–to–head with a nest of deadly vampires…
Looking for some more spooky reads? Check out our deals below!
By Jo-Anne Milne