Is there anything better than the smell of a fresh new book? Cracking open that first fresh page and getting a whiff of new paper smell?
As the world begin to open up again we're all filling our evenings with social events, catching up with friends, exercise and activities outside the home. But sometimes that can be EXHAUSTING. Sometimes the *vibe* is not to be social, and stay out late, and instead to curl up in your Oodie with a glass of red wine, a brand-new book and a scented candle.
Here are a few of our picks for brand-new reads that are perfect for a lazy binge-read self-care evening!
---
If you can't wait for season 2 of Bridgerton…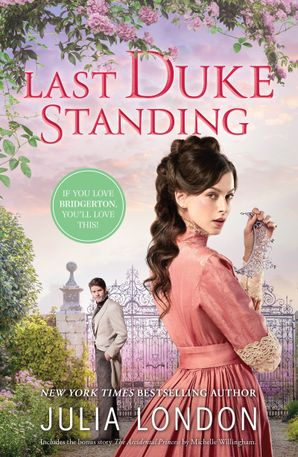 New York Times bestselling author Julia London opens her sparkling, witty, sexy new series, A Royal Match, with a young future queen in the market for a husband, and the charming — and opinionated — Scottish lord tasked to introduce her to the ton's most eligible bachelors.
Charming. Cheeky. Cunning.
When Crown Princess Justine of Wesloria is sent to England to learn the ropes of royalty, she falls under the tutelage of none other than Queen Victoria herself. Justine's also in the market for a proper husband — one fit to marry the future queen of Wesloria.
Because he knows simply everyone, William, Lord Douglas (the notoriously rakish heir to the Duke of Hamilton seat in Scotland, and decidedly not husband material), is on hand as an escort of sorts. William has been recruited to keep an eye on the royal matchmaker for the Weslorian prime minister, tasked to ensure the princess is matched with a man of quality…and one who will be sympathetic to the prime minister's views.
As William and Justine are forced to scrutinise an endless parade of England's best bachelors, they become friends. But when the crowd of potential grooms is steadily culled, what if William is the last bachelor standing?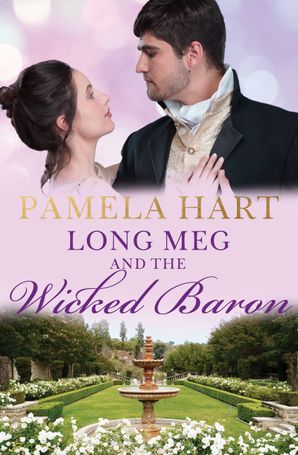 From award-winning author Pamela Hart, a warm and witty Regency tale of second chance love.
Little Foxbury, Norfolk, 1818
Meg is in her mid-twenties, grief-stricken and all but on the shelf after the death of her beloved fiance, John. The last thing she expects is an immediate attraction to Nicholas, Lord Ashham, newly arrived in their Norfolk area to take up the title of his departed father – who was indeed a wicked Baron. Artistic Nicholas is cut from a different cloth – can Meg help him escape the stain of the past without damaging her own, spotless reputation, and become a bride at last?
If the cooler weather has you yearning for a summer romance…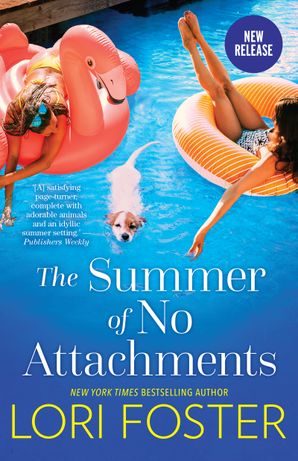 Summer flings with no strings mean nobody gets hurt. At least, that was the plan…
After putting the brakes on her dead-end relationship, local veterinarian Ivey Anders is ready to soak up this summer on her own terms. The way she sees it, no dating means no disappointment. Why complicate life with anything long-term? But when she meets Corbin Meyer — and his troubled young son, Justin — Ivey's no-strings strategy threatens to unravel before she can put it into practice.
Trust doesn't come easy for Ivey's best friend, Hope Mage, a veterinary-clinic assistant who's affected by an incident that's coloured every relationship she's had. Though Hope's happy for Ivey, she can't quite open her own heart to the possibility of love. Not just yet…maybe not ever. Soon, however, she's faced with a dilemma — Corbin's older brother, Lang. He's charming, he's kind…and he may just be the reason Hope needs to finally tear down her walls.
And as the sweet summer months unspool, the two friends discover love won't give up on them so easily.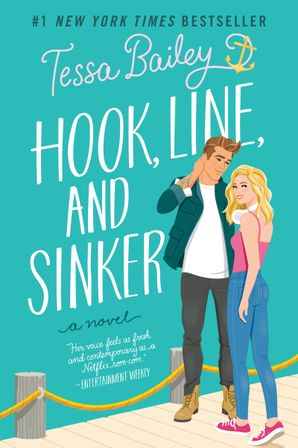 In the follow-up to It Happened One Summer, Tessa Bailey delivers another deliciously fun rom-com about a former player who accidentally falls for his best friend while trying to help her land a different man…
King crab fisherman Fox Thornton has a reputation as a sexy, carefree flirt. Everyone knows he's a guaranteed good time—in bed and out—and that's exactly how he prefers it. Until he meets Hannah Bellinger. She's immune to his charm and looks, but she seems to enjoy his… personality And wants to be friends Bizarre. But he likes her too much to risk a fling, so platonic pals it is.
Now, Hannah's in town for work, crashing in Fox's spare bedroom. She knows he's a notorious ladies' man, but they're definitely just friends. In fact, she's nursing a hopeless crush on a colleague and Fox is just the person to help with her lackluster love life. Armed with a few tips from Westport's resident Casanova, Hannah sets out to catch her coworker's eye… yet the more time she spends with Fox, the more she wants him instead. As the line between friendship and flirtation begins to blur, Hannah can't deny she loves everything about Fox, but she refuses to be another notch on his bedpost.
Living with his best friend should have been easy. Except now she's walking around in a towel, sleeping right across the hall, and Fox is fantasizing about waking up next to her for the rest of his life and… and… man overboard! He's fallen for her, hook, line, and sinker. Helping her flirt with another guy is pure torture, but maybe if Fox can tackle his inner demons and show Hannah he's all in, she'll choose him instead.
If you're already booking your next bougie holiday…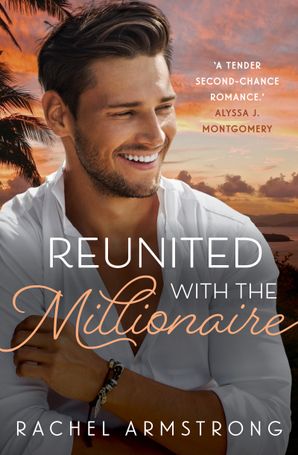 'A tender second-chance romance. Rachel Armstrong has a fresh, unique voice.' – USA Today bestselling author Alyssa J. Montgomery
Amidst pristine beaches, gorgeous hikes and breathtaking sunsets in the Whitsundays, can Mirabella convince the man she's always loved to open his heart to her and her child?
All Mirabella Goldring wants is a family. So when she falls pregnant to her boyfriend of six months, it's not the end of the world. Until she arrives in Sydney to surprise him and is met by his wife. Pregnant, alone, and facing her biggest fear-becoming a single mother-Mirabella heads back to the airport to return home to Melbourne. The last person she expects to encounter is her high school sweetheart, now millionaire CEO, Lincoln Crawford.
Lincoln is also down on his luck. Recently separated from his wife, he has given up his dreams of a family and is ready to live a life of solo adventure; starting with a trip to the Whitsundays originally planned for two. But when he runs into the girl he let get away ten years ago, he impulsively invites her to come with him. A tropical vacation with an old friend who looks like she needs cheering up sounds perfect.
When sparks start to fly, both Mirabella and Lincoln wonder if this might be something more. But there's one problem: After his own cold childhood living with a stepfather who didn't love him, Lincoln swore he would never adopt another man's child … and Mirabella is now a package deal.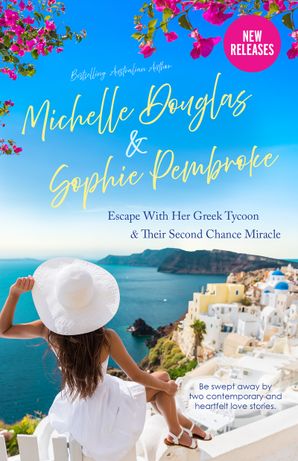 Be swept away by two glamorous and heartfelt love stories.
Escape with Her Greek Tycoon – Michelle Douglas
A taste of the forbidden…under the Mediterranean sun!As long as hotelier MJ can remember, dangerously attractive tycoon Nikos has been strictly off-limits because the scars of their families' feud run deep. Now MJ needs to track down her wayward sister, and he's the only person who can help! They're alone together, and tensions run high as they both fight the inevitable chemistry. But when MJ sees the real man behind the guarded mask, she realises he's worth risking it all for!
Their Second Chance Miracle – Sophie Pembroke
When a second chance sweeps you off your feet!
When asked to help her childhood friend Finn locate his family's antiques, widow Victoria is out of excuses. So, she packs up her damaged heart for a much-needed distraction. Until out of the blue their friendship sizzles into something more unexpected! Soon Victoria realises Finn needs a fresh start just like her. Will a surprise pregnancy give them the second chance they never dared dream of?
If you're just pining for a good old fashioned romantic comedy…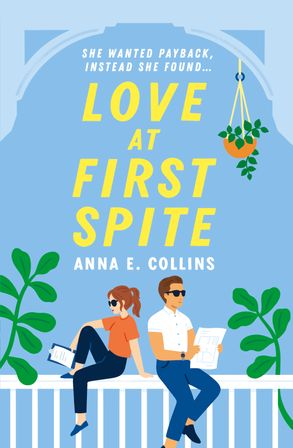 Falling in love is the ultimate payback in this delightful, breezy romcom about an interior designer who teams up with an enigmatic architect at her firm to get revenge on her ex the only way she knows how: by building a spite house next door.
They say living well is the best revenge. But sometimes, spreading the misery seems a whole lot more satisfying. That's interior designer Dani Porter's justification for buying the vacant lot next to her ex-fiancé's house…the house they were supposed to live in together, before he cheated on her with their Realtor. Dani plans to build a vacation rental that will a) mess with his view and his peace of mind and b) prove that Dani is not someone to be stepped on. Welcome to project Spite House.
That plan quickly becomes complicated when Dani is forced to team up with Wyatt Montego, the handsome, haughty architect at her firm, and the only person available to draw up blueprints. Wyatt is terse and stern, the kind of man who eats his sandwich with a knife and fork. But as they spend time together on — and off — site, Dani glimpses something deeper beneath that hard veneer, something surprising, vulnerable, and real. And the closer she gets to her goal, the more she wonders if winning revenge could mean losing something infinitely sweeter…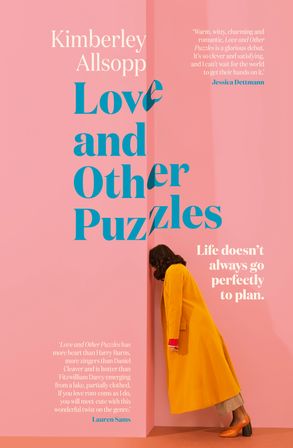 Following the clues doesn't always lead you where you might expect …
A witty, warm-hearted and appealing novel about how stepping out of our comfort zones can sometimes be the best – and worst – thing that can ever happen to us.
Rory's life is perfectly predictable, ordered and on track – just the way she likes it. She walks her 12,000 steps a day, writes her to-do list and each night she prepares her breakfast chia pods and lays out her clothes for the next day. She's doing everything right. So why does everything feel so wrong?
Deep down, she knows her life and career – not to mention her relationship – are going nowhere, and so Rory, in a moment of desperation, takes an uncharacteristic step: letting the clues of The New York Times crossword puzzle dictate all her decisions for a week. Just for a week, she reasons. Just to shake things up a bit. What's the worst that could happen?
A delightfully witty, deliciously original and astringently refreshing rom-com that reads like you're inhaling a zingy citrus cocktail made by Nora Ephron, at a party thrown by Dolly Alderton and Beth O'Leary.
If you want a small town hero…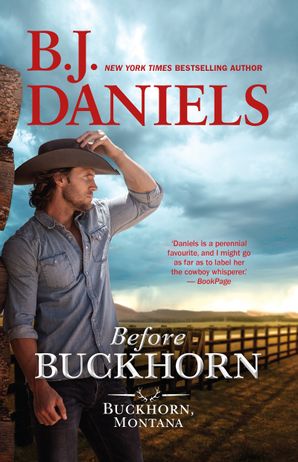 Small towns can house big secrets…
Former cop Jasper Cole has come home to Buckhorn to ranch — and to find some peace. But there's one part of his past he doesn't object to facing again. Darby Fulton acts like she's forgotten the searing one-night stand they shared in college, but to Jasper, she's as fascinating and tempting as ever. And when she's drawn into an unsettling local mystery, he follows, despite his misgivings.
Bad things have been happening to Buckhorn residents, and Darby's sure it has something to do with a new store called Gossip. As a newspaper publisher, she can't ignore the story, any more than she can ignore her deep attraction to Jasper. And as their investigation reignites that spark, it also pulls them both into a twisted scheme of revenge, where secrets are a deadly weapon…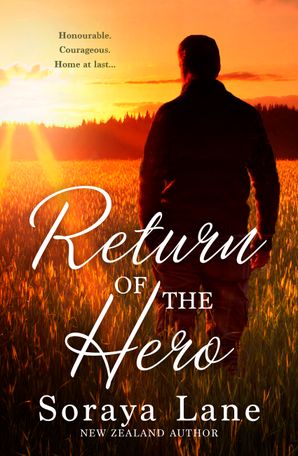 They live extraordinary lives on the frontline, but back home they're ordinary men looking for love and family
Soldier On Her Doorstep
Soldier Alex Dane promised his dying comrade he'd make sure his wife and daughter were okay, and so he finds himself on a doorstep with his heart in his mouth. Lisa Kennedy loved her husband, but she must focus on her daughter, Lilly, who hasn't spoken since her daddy's death. Still, the least she can do is offer this battle-weary hero a place to rest. When Lilly's little hand reaches for Alex's big, strong one, for the first time Lisa feels her buried emotions begin to stir.
The Army Ranger's Return
As nervous as a teenager before her first date, Jessica Mitchell waits for Special Forces ranger Ryan McAdams — her best friend for the last year whom she's also never met! They were pen pals while Ryan was fighting for their country and while Jessica was secretly fighting her own demons back home. She knows widower Ryan's fears of returning to civilian life and his hopes of reconnecting with his son. Now she can't wait to finally meet him face to face — to hear his voice and see his smile…
The Soldier's Sweetheart
Returning Special Forces soldier Nate Calhoun is struggling to adjust to small-town life. It's a relief to get back to the bunkhouse with only his memories and a bottle of bourbon for company. Only Sarah Anderson can see straight through Nate's surly exterior to his pain. As childhood sweethearts they were inseparable — until he left, shattering her heart. But hanging out like they used to — racing horses and shooting the breeze on the ranch — they begin to see that there might be that spark still between them…
Happy reading y'all!
Still looking for something to read? Here are even more reads that are perfect for a cosy evening in!