As the long winter months, and interminable lockdown for our Sydney friends, stretch on we're looking to our TBR piles for a way to pass the time. And what better way to escape than reading romance?
Whether you like thrilling suspense, sweet rural romance, romantic comedies or lavish sexy stories there's a little something for everyone in our August book picks!
---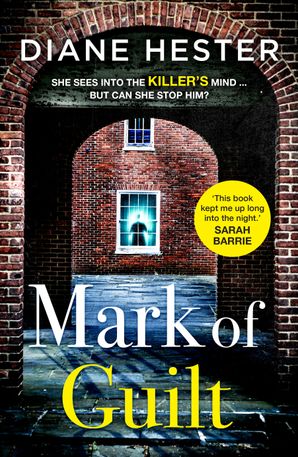 Why you'll love it: A psychic student uses her abilities to help solve an on-campus murder. Perfect for fans of How To Get Away With Murder and Heather Graham books!
The blurb: There's a murderer on campus. And Lindsay knows where to find the victims' bodies. But who is going to believe that she had nothing to do with the crimes?
All Lindsay Cavenaugh wants is to graduate university and prove to her family that she is normal. It's been almost ten years since she's had a vision, and she's sure she's grown out of her 'gift'. These days all she has to worry about is passing her exams and keeping her distance from her sleazy lecturer.
But when a girl disappears from campus, Lindsay's visions return with a vengeance. Not only does she see where the body of the missing student has been dumped, she also mysteriously acquires the bruises encircling the strangled girl's throat. The last thing Lindsay wants is to get involved with the police again, but how can she not report what she knows?
Detective Garren Macklyn has little patience for the so-called 'supernatural'. Those con artists are the reason his mother is lying in a hospital bed, fighting for her life. So, when Lindsay admits to knowing things only the killer could know, Mac has found his prime suspect. Even if she's not the murderer, Lindsay Cavenaugh is involved somehow, and Mac is going to get her to admit it.
But the more time Mac spends with Lindsay, the less sure he is. Is he letting his personal feelings cloud his judgement? Or is there really something more going on here? As the body count rises, Mac will need to decide if he can trust Lindsay. Her life may just depend on it.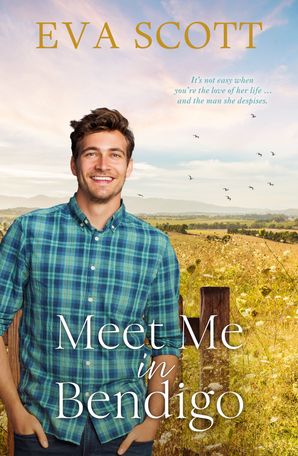 Why you'll love it: It's a rural romance rom-com perfect for fans of Farmer Wants A Wife and Meg Ryan movies!
The blurb: Rural Australia meets You've Got Mail in this romantic comedy about online dating, second chances, and following your heart.
Small-town sweetheart Annalisa Cappelli has returned to Wongilly to take over her family's hardware shop while she heals from a tragic loss. The business was hit hard by the pandemic, and now a Carpenter's Warehouse hardware superstore is opening in the district. There's no way Annalisa is going to let two hundred years of history go down the drain, but she's going to need to fight to keep her family's legacy alive.
The one simple thing in her life is her no names, no complications, easy-breezy online relationship with GardenerGuy94. For now, their online flirtation is the only kind of romance Annalisa needs. Until she meets Ed Carpenter. Sexy as hell, he'd be the perfect man … if he wasn't trying to destroy her business.
Ed Carpenter is in Wongilly to offer the owner of a small hardware shop a payout to pave the way for his family's next superstore. What he doesn't expect is for the owner to be the woman he's been talking to online. Annalisa is beautiful and passionate, and he's sure she's the one for him. But how can he reveal the truth without losing her?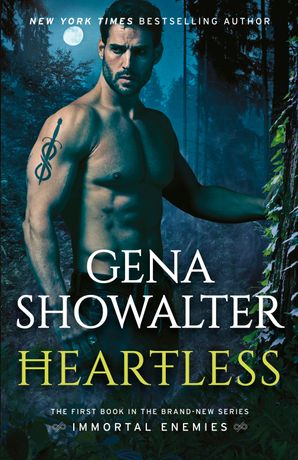 Why you'll love it: It's a dark sexy fantasy novel from the queen of paranormal romance
The blurb: Vengeance is irresistible…
Kaysar the Unhinged One, fae King of Midnight, can drive anyone to madness with his song. A ruthless warrior forged in hate, he lives to force his enemies to their knees. He will stop at nothing to succeed — even abduct and seduce his foe's beloved bride, ensuring his own child one day sits on the male's throne. Except, his prize escapes to the mortal realm before the first kiss, her heart transplanted into a human beauty with dangerous secrets…
Chantel 'Cookie' Bardot is a professional gamer girl great at trash-talking, bad at peopling. After a long-awaited surgery, she begins to morph into a powerful fae princess. Catapulted into a strange land ruled by a cruel but seductive villain, she must battle flesh-and-blood monsters and navigate royal intrigues. But the true danger is Kaysar, whose every wicked touch tempts her beyond reason. Should she run…or descend into the darkness with him?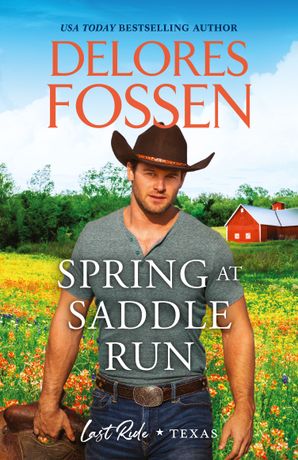 Why you'll love it: Sexy cowboys, small town scandal and a whole lotta romance!
The blurb: The truth about a small-town scandal is about to unleash one wildly unexpected romance…
Millie Parkman Dayton is still healing from the fatal car accident that claimed her husband and turned her into the focus of local gossip. But when she's thrown together with the attractive rancher who shares in her tragic past, new rumors begin to fly in Last Ride, Texas.
Single dad Joe McCann is focused on running his ranch and raising his daughter. He has no desire to help Millie unearth his late wife's past, especially if it means revealing painful secrets. Until his daughter teams up with Millie, and the widower cowboy finds himself agreeing to help them with their project — and opening the door to a deep attraction he thought he'd never find again.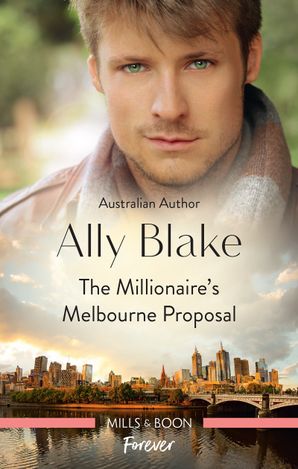 Why you'll love it: It's a cute long distance slow burn romance. Perfect if your idea of a great Saturday night is being cosy at home with a bowl of popcorn and a cute rom-com to watch.
The blurb: New landlord… new love?
Free-spirited Nora never expected Melbourne to be her forever home. But, when her landlady, Clancy, passes away, she agrees to stay until Bennet — Clancy's grandson — can return to Australia. Nora soon realises, over long-distance calls, that whilst Bennet may be her polar opposite…he's just as lost, emotionally, as she is. Still, when they finally meet, it's the incredible spark between them that truly stuns her. Could he give her the forever home she actually needs — with him?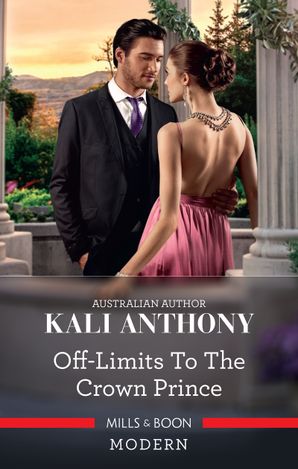 Why you'll love it: It's a lavish sexy romance that'll transport you to the shores of the Mediterranean – the ultimate escapist read!
The blurb: The greater the risk: the more thrilling the touch!
Haunted by his father's scandalous reign, Crown Prince Alessio commissions artist Hannah to depict him as a new kind of ruler. Alessio is instantly enchanted by the innocent, independent beauty who is unlike anyone in his world.
Hannah is far from the perfect princess Alessio's position demands. After the losses she's experienced, she guards her heart fiercely. But as the Mediterranean sun melts Hannah's inhibitions, their dangerous desire grows. How long can they live so passionately in the present, when a future together is impossible?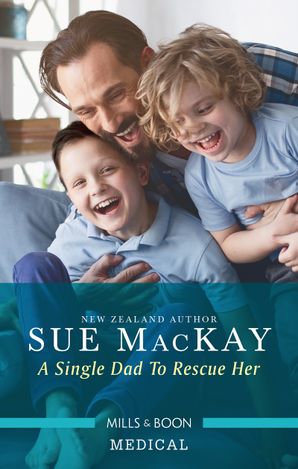 Why you'll love it: It's a second chance at love romance that's perfect for fans of Grey's Anatomy!
The blurb: A tempting paramedic… his second chance at love?
Called out to an avalanche, firefighting chief Jamie comes to strong-willed Kayla's rescue. He'll never forget the way Kayla gripped his hand. Or how the gutsy paramedic instructed him on how to save her! But he's vowed not to pursue a relationship until his boys are grown. None of them can suffer another heartbreak. Yet Jamie feels an unrelenting pull towards Kayla. Might it be her turn next, to save him?
Still looking for something to read? Check out the hottest eBook deals of the week below
** Me, adding all these new books to my TBR right now **