To celebrate the release of her new book His Christmas Feast, Nora James told us what inspired her to create her sexy hero, French chef Christophe.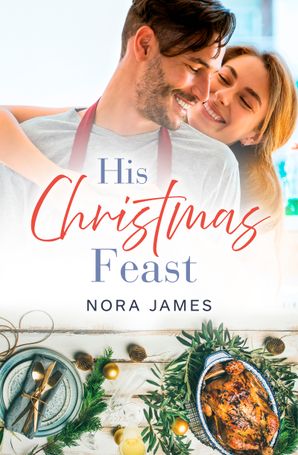 After his girlfriend runs off with another man, French chef Christophe Duval swears to stay away from women. That all changes when his gorgeous neighbour Emily Brighton turns up at the lavish Christmas party he throws at his country home in Marandowie. The trouble is, Emily is the queen of mixed signals and Christophe's along for a ride like no other. Will he ever understand her? Will he tame her? Or will the fence they set out to build between their properties keep them apart for good?
Christophe is everything I love in a man: he's honest, charming and fun. He's also endearing in many ways, determined and particularly handsome. His physique becomes an issue in the story. Personally, I'm not terribly at ease with men who are model-like – despite them being eye candy – and I think many women can relate to that, so it was something I was keen to explore with Christophe's character and I have to say I had fun in the process!
Another issue I wanted to highlight, as I'm married to a Frenchman, was that an Aussie Christmas is different in many ways. Migrating to our lucky country often means family left behind in faraway lands. It's sharing a barbecue under the patio instead of a roast dinner, escargots or Christmas Stollen. It's bringing a plate (not an empty one like my husband did to his first Australian party), turning up in shorts and silver thongs instead of a lace cocktail dress. Reindeer and snow? Nope. Spicy mulled wine? A chilled beer's more like it. Some will miss their birth countries, and it can be tough for those who, for one reason or another, find themselves alone. But there's no denying that if you look around, the magic of Christmas is there, in a neighbourly gesture, a sincere smile, and in love waiting to be shared.
Merry Christmas!
---
Nora James