I don't know about you, but this Monday I was glued to the Vogue website, refreshing every 5 minutes to see the latest arrivals on the Met Gala red carpet. And they did not disappoint (mostly).
This year's dress code was 'Gilded Glamour', a homage to the Gilded Age (the actual era not the TV show), the years between 1870 to 1900 during the peak of the industrial revolution and extravagant wealth for America's elites. Think EXCESS: bustles, silks, corsets, feathers and above all else, opulence.
If the grandiosity of the fashion had you yearning for some historical romance, here's what to read next!
---
The Girl With the Make-Believe Husband by Julia Quinn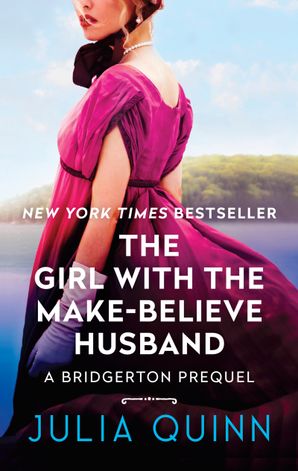 While you were sleeping…
With her brother Thomas injured on the battlefront in the Colonies, orphaned Cecilia Harcourt has two unbearable choices: move in with a maiden aunt or marry a scheming cousin. Instead, she chooses option three and travels across the Atlantic, determined to nurse her brother back to health. But after a week of searching, she finds not her brother but his best friend, the handsome officer Edward Rokesby. He's unconscious and in desperate need of her care, and Cecilia vows that she will save this soldier's life, even if staying by his side means telling one little lie…
I told everyone I was your wife…
When Edward comes to, he's more than a little confused. The blow to his head knocked out three months of his memory, but surely he would recall getting married. He knows who Cecilia Harcourt is—even if he does not recall her face—and with everyone calling her his wife, he decides it must be true, even though he'd always assumed he'd marry his neighbor back in England.
If only it were true…
Cecilia risks her entire future by giving herself—completely—to the man she loves. But when the truth comes out, Edward may have a few surprises of his own for the new Mrs. Rokesby.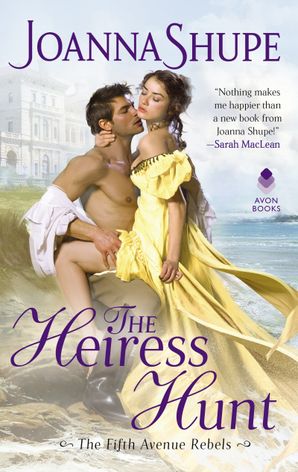 High society reprobate. An unconventional heiress. Childhood friends.
Is it too late…
Knickerbocker scoundrel Harrison Archer returns to New York to discover that his deceased father has bankrupted his estranged family. To save them from ruin, he's forced to quickly find and marry an heiress. For a matchmaker, Harrison turns to the one woman he wishes he could marry: his childhood friend and true love, Maddie, who once broke his heart and is now engaged to a duke.
For true love
When her best friend Harrison left for Paris without a word, Maddie Webster took refuge in her infatuation with tennis. Now Harrison is back and needs her help in finding a bride. Begrudgingly, Maddie arranges a house party in Newport with a guest list of eligible heiresses. But watching Harrison flirt with potential brides is more than she can bear.
When Harrison and Maddie reunite, the passion between them ignites. But with their marriages to others looming, time is running out. Is their fate inescapable . . .or can love set them free.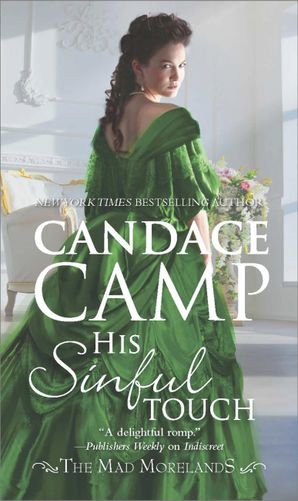 A lost identity. A dangerous mystery. And a deep love that can conquer it all.
When a mysterious gentleman arrives on his doorstep, Alexander Moreland is astonished to discover that the stranger is not a gentleman at all, but a beautiful young woman disguised as a man, and in great need of assistance. The woman remembers nothing except her own name, Sabrina, and has only the contents of her pockets as clues to her identity: a handkerchief, a pocket watch, a leather pouch, a torn scrap of paper and a gold ring.
Sabrina is certain that she is on the run from someone, or something – how else to explain the bruises on her face and the pervasive sense of dread she feels? She's also certain that she trusts Alex to help her, and she can't deny the sparks that fly between them. As they race through the English countryside, Sabrina and Alex must solve the mystery of Sabrina's past – before whatever she's running from catches up to them.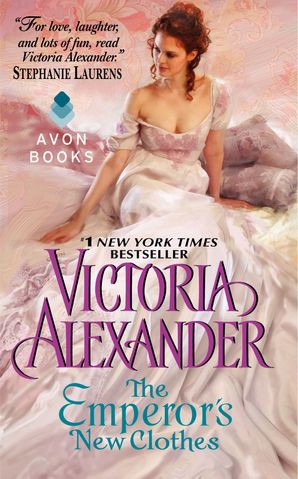 New York Times bestselling historical romance author Victoria Alexandra carries readers away to rugged 1890s Wyoming in The Emperor's New Clothes.
When con artist and actress Ophelia Kendrake and her sister visit the town of Dead End, she is mistaken for the Countess of Bridgewater, and sees an opportunity to fleece the community. But she's stopped in her tracks when she meets Tyler, Dead End's handsome mayor.
Tyler's ambition is to buy a ranch and find a wife, until he spies Ophelia. As he becomes acquainted with the charming actress he falls in love—but there's the question of trust. Tyler vows he will find Ophelia's secret and teach her a lesson that love and integrity are what matters most.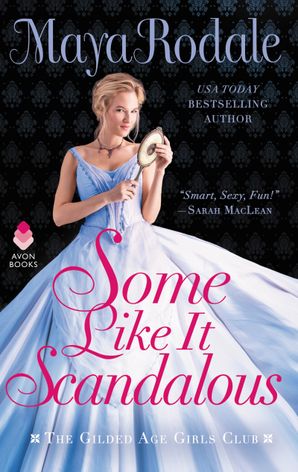 They are sworn enemies…
Theodore Prescott the Third, one of Manhattan's Rogues of Millionaire Row, has really done it this time. The only way to survive his most recent, unspeakably outrageous scandal is marry someone respectable. Someone sensible. Someone like Daisy Swann. Of all the girls in Gilded Age Manhattan, it had to be her.
Pretending to be lovers…
Daisy Swann has plans and they do not involve a loveless marriage with anyone. But when a devastating family secret threatens to destroy her standing in society, suddenly a fake engagement with Theo is just the thing to make all her dreams come true.
And now it's time to kiss and make up…
Daisy Swann aspires to sell cosmetics that she has created, but this brainy scientist needs a smooth talking charmer's flair for words and eye for beauty to make it a success. Before long, Daisy and Theo are trading kisses. And secrets. And discovering that despite appearances, they might be the perfect couple after all.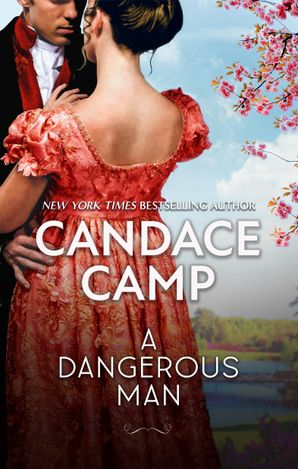 American widow Eleanor Scarbrough is about to set all of Regency London on its ear…
Eleanor has already been looked on askance as 'the bossy American' by London society, the very antithesis of British virtue and propriety. Now, at the death of her husband, she has been appointed trustee to his estate, and the proverbial fur is flying. Infuriated, her mother–in–law sends Lord Anthony Neale to put an end to Eleanor's nefarious gold–digging ways.
Anthony and Eleanor clash immediately. He thinks she's a siren who uses beauty to entrap men. She thinks he's a haughty, cold English snob. Despite their initial misgivings, they are increasingly drawn to each other through an odd attraction. But someone is threatening her, and as the malicious break–ins begin to increase, Eleanor is convinced that Anthony is the prime suspect!
Happy reading!