One From The Heart is a new rural romance by Nikki Logan, Daniel de Lorne & Fiona Greene set in the world of a small-town community theatre. To celebrate its publication the three authors of this anthology ruminate on their favourite plays and musicals to watch. 
---
Daniel de Lorne
Why say it when you can sing it? I love a good musical so to celebrate the upcoming release of One From the Heart, here are three of my favourites.
1.Chicago
Hands down my favourite. I've seen it about eight times on stage, so much so that I get picky about delivery of certain lines. I know all the songs and have performed 'Mr Cellophane', but it's not just the music and the story, but all the Bob Fosse sexiness thrown in too.
2.Rocky Horror Picture Show
Bit of a cheat on this one as I fell in love with the movie long before ever seeing it on stage. And while the stage performances vary from the movie, the one I saw was pretty aligned and a rocking good time. My dream: to perform 'Sweet Transvestite' in the full Frank. N. Furter costume.
3.Wicked
Not gonna lie, I didn't like Wicked the first time I saw it, mostly because I didn't know any of the songs or what was going on. But I downloaded the soundtrack afterwards and fully got into it. I've seen it twice since, and read the books, and love it with all my gravity-defying heart.
I've also  been lucky enough to see a lot of great theatre (and a lot of terrible theatre too, but that's for another post) but out of everything I've seen there are some that always stand out. There's nothing like a night (or matinee) at the theatre. To celebrate the upcoming release of One From the Heart, here are three of my favourite plays.
1.Art
I saw Art by Yasmina Reza at the Old Vic in London in 2017. It's 'about' three friends and a very expensive, completely white canvas that one had paid €100,000 for. It's really about friendship 'that is destroyed as much by the way people speak as by what they do'. It's hilarious but also cutting and the writing is phenomenal. It's cultural studies to the extreme but it was so amazing. I LOVED IT and left the theatre buzzing. (I also LOVE another of her plays called God of Carnage. So nasty!)
2.The Inheritance
The play was inspired by EM Forster's Howard's End and is about the love between gay men in contemporary New York a generation after the AIDS epidemic. It's staged in two parts of over three hours each. The play has a lot going for it, a rich story, a lot of emotional punch, but for me it was truly something to see a large cast where just about everyone played a gay character, to be seeing a gay-centred story, while sitting in a theatre with a lot of presumably gay men.
3. The Curious Incident of the Dog in the Night-time
The play is based on the book of the same name about a 15-year-old boy with ASD who investigates the murder of a neighbour's dog. The book is excellent, the play is phenomenal. I've seen a couple of productions of this and they're great, though the original one at the National Theatre was stellar. The role of Christopher, the main character, is intense so you've got to tip your hat to the actor. The staging is intricate but not flashy, mathematical and artistic.
What are some of your favourite plays? And if you love theatre as much as I do, check out my latest new release, Set the Stage, part of the One From the Heart anthology, which takes place in the Rivervue Community Theatre.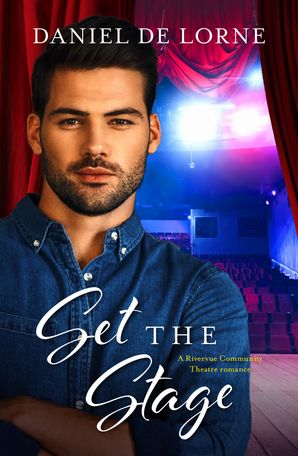 Fiona Greene
I love live theatre. Nearly everything I see is comedy – I'm all about the entertainment. Here're my all-time favourite live plays:
1. Thunderbirds: FAB
I'm a Thunderbirds tragic, so when Thunderbirds: FAB when it came to Australia I lined up for tickets. Two actors, a minimalist stage setting, and a series of props – hats, guns etc. It was a slick production with clever references to the original 1960s TV show, audience participation and a cracking plot. I fell in love with the art of puppets that night, and I'm still in love with it now.
2. 'Allo 'Allo
Another TV-to-stage adaptation, with the original TV cast taking to the stage for a rollicking production featuring in-jokes from the TV show. Sadly, just before the Brisbane run, Gordon Kaye (René) was severely injured in a freak accident. Max Gillies had to sub in at the last minute. I came away from that production with a new respect for Max. He was René and he saved the run.
3. The Complete Works of William Shakespeare (Abridged)
Paul Rutledge, Bryan Grosso and Ryan Henderson in Swandive Theatre's production of The Complete Works of William Shakespeare (abridged)
When I saw the ad for all of William Shakespeare's plays, abridged, performed by three actors, I was intrigued. I knew it was probably the only way I was going to see live Shakespeare, and hats off to the actors. There were times I wanted to slow the action down, rewind and replay, or fix the disconnect between what I knew from studying at school and what I was seeing. But really, with a show like this, you've just got to go along for the ride.
Musical theatre and concerts were huge in our family and they're my favourite type of live performance. My top three:
1. We Will Rock You
I've always loved Queen. Their songs have been cleverly interwoven into the story. An auto-buy every time it makes it to Brisbane.
2. Pirates of Penzance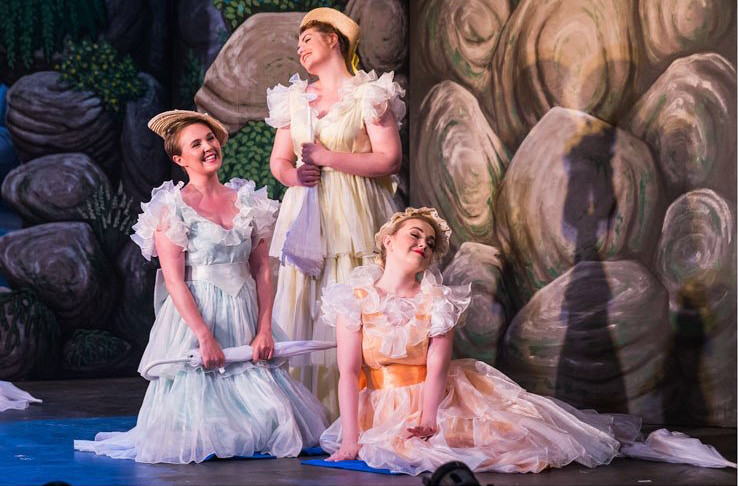 National G & S Opera Company. (Photo: Jane Stokes)
Ah, those purple pirate pants … They defined the eighties and nineties. The chemistry between Simon Gallaher and Jon English and the ensemble cast was magic. I must have seen this production thirty times. Since Jon English passed, I haven't been able to go back, because really, there is only one Pirate King. I was in the audience when they filmed it for TV, and I think I need to get myself a DVD copy (mine was VHS). If you're interested, it's available here
3. The Mikado
1979 and I arrived at a new school mid-way through auditions for the annual musical – The Mikado. I was lucky enough to score a spot in the chorus. Wearing home-made kimonos (dressing gowns sewn by volunteer mums), we practiced on the oval and first saw the inside of the theatre on opening night. I see The Mikado whenever it's in town and I still remember all the words.
Imagine my joy when Jon English (the Pirate King) starred in a Simon Gallaher production of The Mikado in my hometown. Then imagine my absolute joy when I realised the buy link I popped in above also has a DVD of their Mikado production for sale …
I love my stage like I love my travel – experiential. I am 100% an immerser. But having studied theatre for four years really challenges my absolute willingness to suspend disbelief (the cornerstone of all good theatre) in the same way that writing books makes it so much harder to fall into someone else's. So when it happens it's such a joy.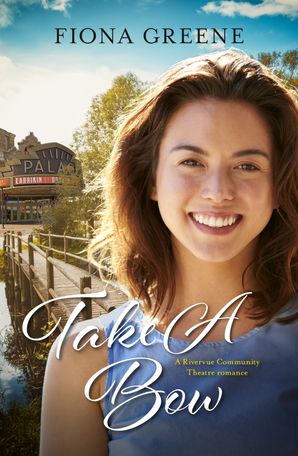 Nikki Logan
Here's three each of my favourite stage productions – musicals and plays.
Musicals:
1. Ruddigore
Ancestors ahoy in this UK staging of Ruddigore
My first proper theatrical experience is also one of my favourites. I was so little I had to stand for both acts of this Gilbert and Sullivan comic opera with my arms folded on the balcony edge so I could see. 10-year-old me was entirely transported into that Cornish fishing village and to gothic Castle Ruddigore, and completely mesmerised by the sets, the costumes, the wordsmithery and the staging. Ah, how the ghostly Murgatroyd ancestors came alive for me as they stepped out of their picture frames … Given I remember some of the key lyrics after four decades (when most days I have to remind myself to wear pants) this show clearly had an impact.
2.The Phantom of the Opera
The original OG – Lon Chaney
I don't have a thing for gothic operas, I swear, but my other favourite sing-y stage show is also a dark one. I know it's very unPC to have a thing for the Phantom himself but I always felt 'OG' was horribly treated by everyone including Christine and I was more than willing to forgive him his murderous, sexist ways at the slightest mention of his awful freakshow childhood. Or maybe it was just the evolution of the deliciousness of gothic badboys; from Ruddigore's vampiresque Ruthven Murgatroyd to deformed conjurer Erik, the opera ghost.
3. Jesus Christ Superstar
Minchin KILLED the Judas part; This show was made for social media
I first saw Jesus Christ Superstar in 1992 with an Australian cast and I sing along regularly to the soundtrack, but it wasn't until I saw the 2012 British version transposed into the world of the 99% protests that its relevance and meaning really hit home. The passion of the classic mythology and the energy in the music brought to life in the social media era just made it somehow relevant 2000 years later. The electric Tim Minchin played Judas alongside newcomer Ben Forster who has some serious pipes. It was a rocking performance of a powerhouse musical.
Plays:
1.The Caucasian Chalk Circle
Caucasian Chalk Circle script cover
I remember this as being the most genuinely highbrow thing I saw during my Arts degree double major, which was, let's face it, full of wanky arts experiences. I went along knowing nothing more than that a friend was in it and it was a Brecht. Bertolt's epic play-within-a-play about love and grief and concepts of property and human rights was so brilliantly staged in what was essentially a black warehouse that I found myself immersed against the odds, and (given Brecht is the father of the alienation effect) against the playwright's own wishes.
2.Harry Potter & the Cursed Child
I'm a tech at heart. I still wear predominantly black to this day and never put a piece of furniture in my house without thinking about how I'm going to strike it again later on. It says a lot about the magnificence of the production values of this show that I still rate it so highly despite being stuck behind two KGB operatives for five straight hours and picking the ending within the first 15 minutes. I can't tell you much more because #KeepTheSecrets and because – for once – most of the secrets are in the staging. Just go!
3.Warhorse
WarHorse PR in front of the Lincoln Centre of Performing Arts (NYC) – Source: TheatreMania
I knew this was going to be a hard watch but I wanted to see something in New York's iconic home of theatre and there was a single seat in the front row going begging. There were people there with me but I don't remember them. My heart was still 10 years old with its elbows folded on the stage edge. My disbelief was *gagging* to be suspended and I *felt* the harrowing story more than watched it. I sobbed in the awful bits and I cried aloud in the heroic bits and I clapped until my wrists hurt at the end like the NY noob that I was.
And so that's what theatre is for me. It's transformation. Transportation. Escapism and immersion. It's hanging the disbelief out in the foyer and just letting myself soak into the sets and the stories. Theatre is 'going home' and 'running away' all in the same fabulous few hours.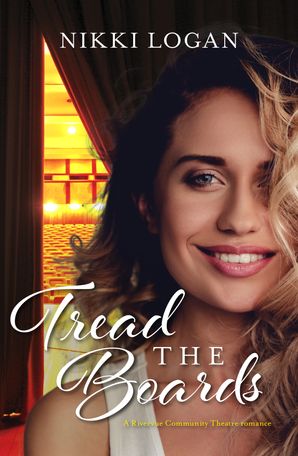 ---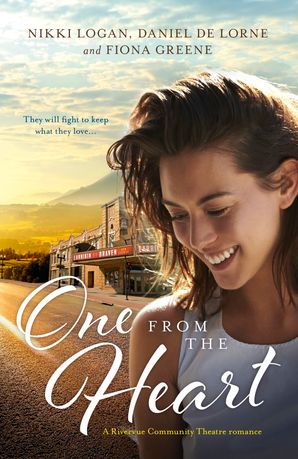 He's the Banksy of the international theatre scene – daring, anonymous, renowned. So when playwright 'Draven' bequeaths his latest play to the rural Rivervue Theatre, the stage is set for drama.
Three stellar authors offer three stories packed full of romance, secrets and lies…
Tread the Boards by Nikki Logan: Rivervue Theatre's props maven Mackenzie Russell is drawn to enigmatic loner Dylan North. But both Kenzie and Dylan have secrets to keep. Secrets that if revealed could tear the town, the theatre – and Dylan and Kenzie – apart.
Set the Stage by Daniel de Lorne: A phone call from an unrequited past love sends architect Gabriel Mora running back to his artsy home town of Brachen. There, he is forced to hide his involvement in the redevelopment of the town's beloved theatre to protect his mother's frail health. It's just one more secret to keep hidden, along with his feelings for Bruce Clifton, the theatre's kind stage manager.
Take a Bow by Fiona Greene: Creative director Lexi Spencer is fighting to save the iconic Rivervue Community Theatre and Draven's play is the weapon she needs. She's already lost so much in her life, losing the theatre isn't an option. But with past love Mark Conroy on the scene, old feelings resurface. The controversial play is set to test the loyalty of the town, as well as the strength of their relationship.
When the play's dark truths come out, the ripples will affect everyone's lives. Can the show still go on?