It's no secret in my family that I love Christmas.
Okay, I've got more reason than most to love it – it's my birthday too. Despite people trying to give me one present for both – my mum was Guardian of the Birthday, never letting anyone get away with that bit of nonsense when I was younger – it has always been a wonderful day to have a birthday. I never have to work and I always get to spend the whole day with my family, eating up a storm and giving and receiving gifts as well as enjoying all the decorations that just make me feel cheery.
But even if it wasn't a double celebration, I would still just love it – it's one of the reasons I set Climbing Fear and Moon Bound at Christmas.
I love the glitz and sparkle and tinsel. I love the tree decorations and the presents wrapped in coloured paper under it. I love the Christmas baking (and eating) and the carols and the silly costumes I put on our pets.
And I love the television specials that always come on at this time of year. You know the sort – the schmaltzy feel-good movies that are filled with perfect decorations, some silly shenanigans, cute kids (not all the time, but often) and are either a redemption story where someone learns to embody the Christmas spirit or they find their happy ever after – or a mix of both. I especially love the romance ones (no surprise there).
So, in case you, like me, enjoy getting all loved-up and feeling the Christmas spirit, here is a list of Netflix's latest offerings that I have managed to watch so far. Such a tough job I have, but someone has to do it, right?
Midnight at the Magnolia
I loved, loved, loved this friends-to-lovers offering. With the sub-plot of the hero and heroine aiming to take their radio show national with a New Years party gimmick they plan to broadcast, mingled with them trying to save their respective fathers' jazz club by holding the party there, and their very public revelations, it hit all the markers for me that make a lovely Christmas romance tale. 5/5 stars
Christmas with a Prince
After the lovely and so-sweet-they-could-put-you-into-a-sugar-coma A Christmas Prince trilogy, I went into this commoner/royalty offering hoping for good things, but it was a little too light and fluffy and lacked sizzle between the leads. However, the cute-kid action was fun, so that lifted it a little. 3/5 stars
Did you know it's based on a book?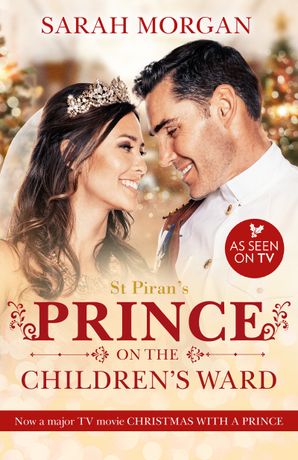 Holidate
Ridiculous premise but somehow incredibly charming. Probably helped by the Aussie actor Luke Bracey who plays Jackson, our hero. A redemption tale crossed with friends-to-lovers romance, it's not strictly a Christmas movie as it takes place across a bunch of US holidays over a year, but given the big revelation occurs at Christmas, I will call it a Christmas romance movie that I very much enjoyed. 4.5/5 stars
My Christmas Inn
Just the right amount of saccharine as an advertising exec vying for a big promotion needs to head into the wilds of Alaska to try to sell the inn she's inherited from her crazy great-aunt. Small-town Christmas charm mixed with small-town prince charming (a lawyer who also makes sleighs!!!). I loved the hero, I loved the heroine, and I loved the mirror story of how her great-aunt came to buy the inn and fall in love with the town as the heroine comes to do. 4.5/5 stars
Christmas Made to Order
I didn't think I was going to love this one but I did. Schmaltzy in all the right ways, I loved how the hero reconnects with his family as he learns Christmas Spirit from the Christmas Planner he's hired to keep his family entertained while he is busy with work and being a bit of a Scrooge. The chemistry was really lovely between the two leads and the love-fest between the heroine and the hero's family just made it even better. 4.5/5 stars
A Perfect Christmas List
It has the mum from Happy Days in it!!! That alone was enough to make me feel all warm and fuzzy when I watched this, and even though it was a bit too silly at times, it didn't disappoint in the end. The story of a mum and daughter reconnecting as they fulfill the grandmother's perfect Christmas List is lovely, and the side romance between the daughter and the grandmother's hot doctor is a lovely value-add. 4/5 stars
Operation Christmas Drop
I LOVED THIS!!! I have really enjoyed Kat Graham's ventures into the Christmas movie market with last year's The Holiday Calendar and now this one. There is just something truly loveable about her and she suits the Chrissy heroine really well, especially as she goes from a kind of Scrooge type from Washington with an allergy to Christmas who is sent to shut down an airbase because they spend money on things like dropping Christmas presents to needy islanders – gasp! – to a Christmas-loving Santa type, helping to deliver all the presents and making wishes come true. The romance is pretty good too. The fact that Operation Christmas Drop is a real thing that the air-force base featured in OCD does just makes it even more of a 'all the feels' story. A must see. 5/5 stars
Christmas Catch
The plot is a little silly for me and the acting a bit wooden at times, plus the chemistry between the two leads is not really there either. It's also filled with two-dimensional caricatures who end up making it even sillier. A pity because the premise was promising. 2.5/5 stars
Christmas Wonderland
I wasn't super keen to see this one from the preview, but actually it was pretty good. A returning-home story mixed with lovers reunited, it had all the highs and lows and feels of a good Christmas movie, and even though you know they will of course get together at the end, it holds just the right amount of 'how will they make this work' to keep you on the edge of your seat. 4/5 stars
A New York Christmas Wedding
I so wanted to love this one – the only offering featuring a same-sex couple – but it didn't give me any of the feels. The heroine spent the entire movie looking like a deer caught in the headlights, and the plot didn't make sense, with her guardian angel sending her into a different timeline to show her the mistake she made not forgiving her best friend who should have become her fiancé, not the dude she is about to marry in the 'real' timeline. It was like they had this great trope and then didn't make the necessary links to make it work. 2.5/5 stars
So, that's it for the ones I watched for the first time this year. There are also a bunch that are being reshown from the last few years, so here's a quick wrap of those that I've watched if you feel like diving in:
A Christmas Prince trilogy (A Christmas Prince, A Christmas Prince: The Royal Wedding, A Christmas Prince: The Royal Baby)
Fun, romantic, a little silly and with the Kiwi/Aussie actress from iZombie (I love her!) 4.5/5 stars
The Holiday Calendar
Lovely, fun, charming heroine I just wanted to win the day as well as the hero – which she does! 5/5 stars
The Princess Switch
Silly but fun. There's a second movie in this series out this year that I've not got around to watching yet, but I'm looking forward to more of the same. 3.5/5 stars
Editor note: don't worry, we've done it for you. Check out our recap.
Holiday in the Wild
Mature romance and lovely for it. None of the Christmas-in-the-snow feels that I really enjoy, but a lovely gentle finding-yourself romance all the same. 4/5 stars
Let it Snow
Fun young romance with multiple romance and friends-reunite plotlines. 4/5 stars
Santa Girl
A bit too silly for me to really enjoy it with a plot that is a too thin. 2.5/5 stars
A Cinderella Story Christmas Wish
Fairy tales and Christmas – what's not to love! 4/5 stars
Christmas Inheritance
This started a bit silly but ended up being one of my favourites last year. 4.5/5 stars
A Wish for Christmas
A good office-revenge-meets-Christmas romance. 4/5 stars
Christmas with a View
With the same actress – Kaitlyn Leeb – as Christmas with a Prince, it's a much better Christmas romance with more solid plot and acting. 3.5/5 stars
The Knight Before Christmas
Absolutely ridiculous time-travelling nonsense with more sugar (and less substance) than a candy cane! 2/5 stars
Christmas Wedding Planner
I really didn't like the lead actress in this and there was no sexual chemistry. 2/5 stars
Love a bit of Christmas romance? Check out these holiday-themed romances on sale from just $1.99!
---
About the author: Leisl Leighton
Leisl is a tall red head with an overly large imagination. As a child, she identified strongly with Anne of Green Gables. A voracious reader and a born performer, it came as no surprise to anyone when she did a double major in English Literature and Drama for her BA, then went on to a career as an actor, singer and dancer, as well as script writer, stage manager and musical director for cabaret and theatre restaurants (one of which she co-owned and ran for six years).
After starting a family, Leisl stopped performing and instead, began writing the stories that had been plaguing her dreams. Leisl's stories have won and placed in many competitions in Australia and the US, including the STALI, Golden Opportunities, Heart of the West, Linda Howard Award of Excellence, Touch of Magic and many others.
Leisl lives in the leafy suburbs of Melbourne with her two beautiful boys, lovely hubby, overly spunky dogs, Buffy and Skye, and likes to spend time with family and friends. She is addicted to the Syfy channel, and her shelves are full of fantasy and paranormal books and scifi DVDs. She sometimes sings in a choir, has worked as a swim teacher, loves to ski, can talk the hind leg off a donkey and has been President of Romance Writers of Australia from 2014-2017.
To find out more, visit Leisl on her website.
You can also follow Leisl on Facebook, Twitter and Goodreads.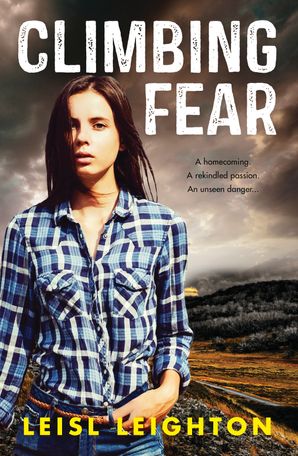 Set against the stirring Victorian Alps, comes a suspenseful novel of recovery and new beginnings from a talented new voice in Australian rural fiction. Perfect for readers of Sarah Barrie and Nora Roberts.
His beloved home is under threat and with it the beautiful, haunted woman he's never been able to forget …
X-Treme TV sports star Reid Stratton has everything – until his best friend falls to his death on a climb while shooting their show. In the fierce media fallout, Reid begins to question everything about himself. Crippled by a new fear of climbing, Reid returns to CoalCliff Stud, his family's horse farm, to recover.
Single mother Natalia Robinson is determined to start afresh, away from the shadow of her past. A job at CoalCliff Stud where she lived as a child is the perfect opportunity to live the quiet life she always wanted. But she is unprepared to see Reid, and is even more unprepared for the passion that still burns between them.
But after a series of menacing events threatens the new home she is trying to build, Nat realises that Reid is the only person she can rely on to keep her and her daughter safe. Together, Reid and Nat must face the pasts that haunt them if they are to survive the present and forge a future of hope.