Bad date on Valentine's Day? Try a book instead! These romantic reads make the perfect antidote to romantic adventures gone awry …
This Valentine's Day, we've put together an emergency list of feel-good reads to pick you up if you've swiped wrong, your one-and-only has let you down, or your maybe-this-time has stood you up.
Bad Date countdown:
The hangry date
You didn't eat before the show? Prepare to be so hangry you bicker about where to stop to eat until the hanger consumes you both. The book cure for this bad date is …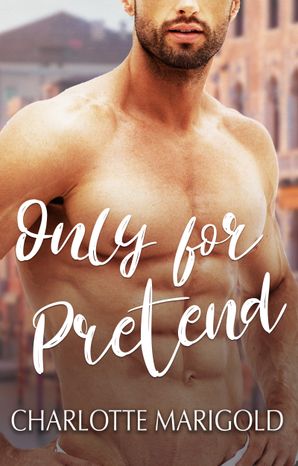 She's always been the good girl, but this trip to Italy will show Annabella that love and chocolate can both be sweet, tempting – and dangerously addictive.
When infamous playboy Alessandro De Costa entices Annabella Beaumont to be his master chocolatier and faux fiancée, neither anticipate the deception – or passionate seduction – that will follow.
*Previously published as Hot Chocolate by Charlotte de Pace
The awkward connection
Whether your dating pool is the cosiest country town or the biggest of big cities, there always seems to be the chance that you'll find out that you've already dated each other's sibling/cousin/boss/ daughter's soccer coach's hairdresser.  The only thing worse than an awkward previous connection is a friend texting you that they recognise your date … because they know the (current) girlfriend. Disentangle yourself gracefully. What you need is an adventure with a mysterious stranger. Your book cure is—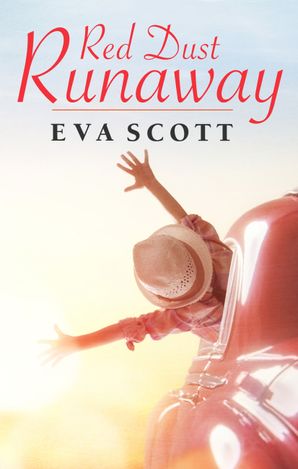 One jaded rock star. One sheltered classical musician. One hell of a red dust road trip…
Sheltered, coddled, gifted, Iris longs for something more than practice and performing. She wants to rebel, break the rules, have a hot affair, fall in love – to really live before happily committing to her classical music bubble. Super star, successful, and sick of all of it, Kit just wants to stop. After two years on the road, has to slow down, calm down, clear his head – to really think before recommitting to his rock star lifestyle.
A chance encounter in a car park leads to Kit and Iris taking an extraordinary road trip together across Australia, making their own choices, breaking all the rules. But reality is chasing them, and soon Kit and Iris will have to decide whether they are just running away – or running away together.
The dull date
There's nothing exactly wrong with this one. But there's nothing right either. Not only do you work out that you have nothing in common; there's no chemistry—not a zip. After this experience, you need a Dare book for some Sexy. Passionate. Bold. Your book cure is—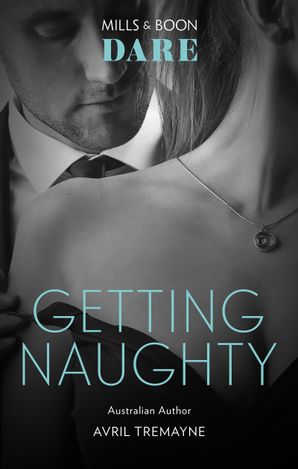 What's the answer to a slow burn? A super-hot fling!
High-flying US lawyer Teague Hamilton has always been way out of free-spirited Frankie's league, but she's never hidden her desire to break down all of Teague's barriers and corrupt him entirely! When Teague accepts her proposal of a naughty-but- nice fling, she's as surprised as he is. But will their hot two weeks be enough to quench a desire that's been burning for ten long years?
The self-obsessed date
His job. His enemies. Girls who didn't meet his standards, probably including a recent ex. His more successful brother, and why he himself would have done it better. Congratulations, you're on a date with a narcissist! A strange blend of victim and hero, all he's talked about, all night, is himself and his problems. Feel free to victimise him some more by leaving, and find your book cure in a delightful Regency romp.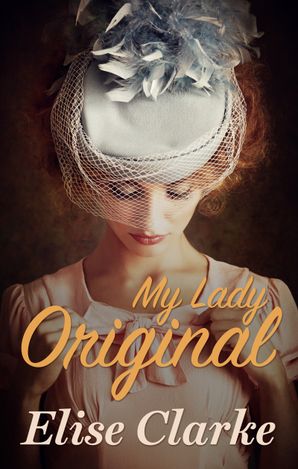 A hilarious regency romance where truth is stranger than fiction…
Jack, Lord Darenth is London's favourite paragon, staggeringly handsome, always fashionable, and unshakeably single. But when The Conqueror, a smash–hit novel casts him as a thinly veiled, lovelorn Prince Charming searching for the perfect match, all of society loses their collective heads – and their hearts. For Lady Herminone, Lord Darenth is but the best friend of her own dear friend Sandy, the man she is considering for a husband. But when the sequel to The Conqueror is published featuring her as a drippy Cinderella heroine to Darenth's hero, she is galvanised into action. Until life starts imitating art, and suddenly the possibility of a love story in truth becomes all too real…
The sad-sack date
You're locked in the bathroom, frantically texting your friend for advice. All you want to do is leave this date, but your beau has turned out to be the saddest sad sack imaginable … split up from their ex, lost their house, lost their job, lost their dog, not sure if their mum is going to pull through this latest bout or not … what can you do? It's painful to stay, but how can you add 'date fled the restaurant' the list of Bad Things That Happened? Once you get home, revive your weary head with your book cure—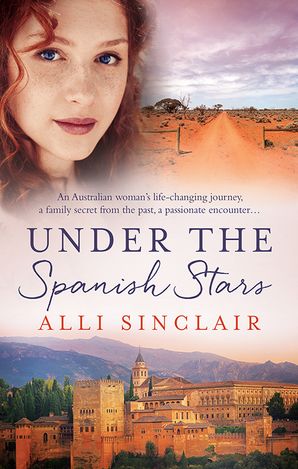 Charlotte Kavanagh's beloved grandma Katarina Sanchez is gravely ill, so when she begs Charlotte to travel to her homeland in Andalucía to uncover the truth behind a mysterious painting, Charlotte agrees. Taking leave from her soul–destroying job and stalled life in Australia, Charlotte embarks on a quest through Granada's ancient cobble–stoned streets and vibrant neighbourhoods. There she meets Mateo Vives, a flamenco guitarist with a dark past, and through him she quickly becomes entangled in the world of flamenco and gypsies that ignites a passion she had thought lost.
The hung-up date
Whatever you do, no matter how desperate for conversation you are, do NOT spend an entire night talking all about your ex, or actually the person you almost dated but then they liked someone else, but you're still friends, actually one of your best friends, and they're so amazing, you should meet them … your date will not meet them. Or you, probably, ever again. But it's not hard to recover from a bad date with someone who's hung up on their unrequited love. Start with our book cure—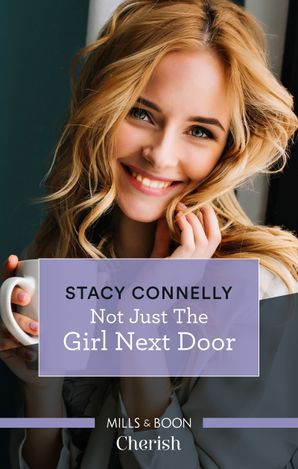 Can she ever be more than this man's best friend?
His best buddy's sister. Someone in need of protection. That's how Zeke Harper has always seen animal trainer Mollie McFadden. He can't cross the line, no matter how irresistible he finds the girl-next-door. Until a surprise kiss takes them beyond the bounds of friendship. Now Zeke wonders if this woman who opens her life to pets in need can find a place in her heart for him too!
You've been catfished!
All of a sudden it turns out, your date is not who she says he is.  The chances that this will work out anyway are … slim … Your book cure is one of the exceptions, the witty and heartwarming ode to Oscar Wilde—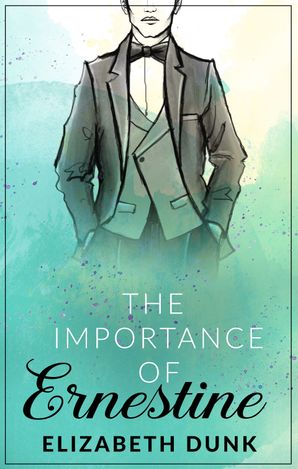 Love isn't easy in the cutthroat world of Australian politics…
Cecily Carter and Gwen Fairford have both started a fantastic new life in Canberra – jobs they love, a fabulous friend (each other) and even, it seems, the perfect men. Or at least, they could be perfect, if they changed political allegiances.
Alec Moncrieff and John Worthing are leading perfect lives: great jobs, a great friend (each other) and even great new relationships. But when they are caught out in a lie, everything begins to fall apart. Alec, so used to manipulating everything to his own satisfaction finds he can't manipulate his way out of his feelings. And Cecily's past is about to roar into the public domain. Will Gwen and Cecily give their men a second chance, or is love just another empty campaign promise?
The date who hits on someone else
You've dressed up, you've met up, you've sat down, sipped some wine, found some things to talk about. Then you come back from the bar, or the bathroom, and spot your date clearly pressing a phone number on a smoking-hot SOMEONE ELSE across the room. What you need to shake off this disappointment is the best of book cures—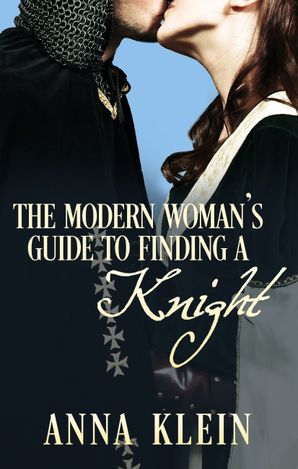 All's Faire in love and war…
Connie leads a double life. During the week, she is an up–and–coming designer and dressmaker, creating sleek, elegant gowns for the wealthy elite. But come the weekend, Connie becomes Lady Constance, a member of the local Renaissance Faire.
Behind his mask as Sir Justin, Dominic is confident and charismatic, but out of his armour, his courage fails him. Suddenly, he is in Connie's life as two different men: the elusive Sir Justin who courts her over the internet and from behind a suit of armour and Justin's 'best friend' Dominic who hangs out at her apartment and helps her move. The lie only grows bigger and Sir Justin finds himself faced with the most frightening challenge he can imagine: extricating himself from his lie and winning Connie's heart as his true self.
** BRB going to read a book **
Images & GIFs vis How I Met Your Mother: CBS