They're drop-dead gorgeous. They're incredibly wealthy. They're dangerously addictive…
We love these Greek heroes from Mills & Boon novels.
---
Tycoon Christo Karides
For a second she couldn't breathe, an invisible band constricting her lungs as she stared into that face, so familiar and yet so different.
Then, abruptly, her heart started pumping harder than before. She sucked in a faltering breath.
He was still the most handsome man she'd ever seen with his coal-black hair and olive-gold skin contrasting with clear, slate-blue eyes. Eyes that right now seared her right down to the soles of her feet.
She's his runaway bride…and he's come to claim his wedding night!
Emma Piper's just promised to love, honour and cherish Greek tycoon Christo Karides…then she overhears him admitting he married her purely for convenience. Bolting to her family's beautiful Corfu villa, Emma doesn't expect Christo to follow – especially with seduction in mind! Their intense attraction promises an explosive reunion. Will a night in her husband's bed show Emma there's more to their marriage than just convenience?
Leon Kariakis
The man had turned around and Ettie was rendered breathless. He was much taller than her and younger than she expected. No older than thirty. But it was his face that stopped her—he had the sharpest, most handsome face she'd ever seen. High cheekbones, a straight nose, a full mouth, a cleft in his chin and a square, relentlessly masculine jaw…and to cap it off, deep brown, unbearably intense eyes. Brown eyes usually held some warmth, right? Not his. She'd never encountered either such beauty or such coldness. He was totally intimidating.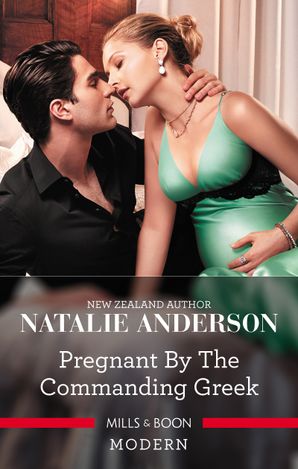 Their blissful encounter was a secret…until her pregnancy shock!
Powerful Greek Leon Kariakis is not accustomed to being challenged – least of all by an impulsive woman who's mistaken his identity. Yet warm-hearted Ettie Roberts is a breath of fresh air, and Leon can't resist indulging in a night of tantalising pleasure! But Ettie's pregnancy bombshell demands action. Leon won't allow his heir to be born out of wedlock, so Ettie must say 'I do'…
Nikos Nikoladis
Turning on her side, Kate curled herself into a ball as the memory of how Nikos had looked tonight imprinted itself on her brain. Gone had been the laid-back guy she had once known, casually dressed in faded jeans slung low on his hips or board shorts frayed at the hems by the sun and the sea. Gone the mass of wind-blown dark curls. Now his hair was tamed, styled, carefully groomed like the rest of him. Now he wore a dinner suit with the easy confidence of a wealthy man, giving off an air of urbane arrogance that told the world he had made it, that life was his for the taking.
Feeling a stab of pain, she buried her head in her pillow. Not for the first time she conceded that Nikos was the one man who had the wealth and the contacts to save her precious business. But there was no way she would ask him. She might only have a shred of pride left, but she was damned if she was going to give that shred to him. No, hell would freeze over before she ever went crawling to him.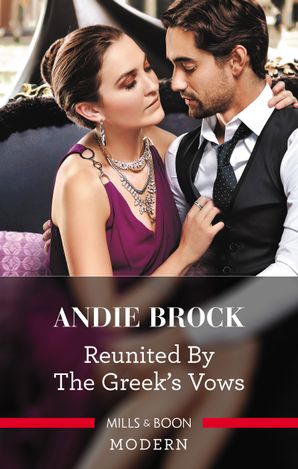 A marriage on paper only…until long-hidden desires reignite!
Kate O'Connor's stunned when ex-fiance, self-made billionaire Nikos Nikoladis, storms back into her life with a shocking demand: to complete their previously abandoned trip down the aisle! He'll gain the wife he requires to secure his goddaughter's adoption, and save Kate's ailing company. In desperation, she agrees. But on an opulent honeymoon across Europe, these heated adversaries don't anticipate their stillsmouldering flame to explode into irresistible passion…
Dimitri Kyriakou
It was all Anna could do to take him in. Dimitri filled the entire doorway, looking like the devil come to collect his dues. Tall, broad and mouthwatering. Anger slashed his cheeks and made a mockery of the taut bones of his incredible features. The long, dark, handmade woollen coat hung almost to his knees, covering a dark blue knitted jumper that, she knew, would stretch across his broad shoulders perfectly. Broad shoulders that she'd once draped with her hands, her fingers, her tongue. Even the sight of him drove away the bone-deep chill that had settled into her skin from the rain. Her body's betrayal stung as it vibrated, coming to life for the first time in three years, just from his proximity. Desire coated her throat while heat flayed her skin.
He looked as if he'd just stepped from the pages of a glossy magazine.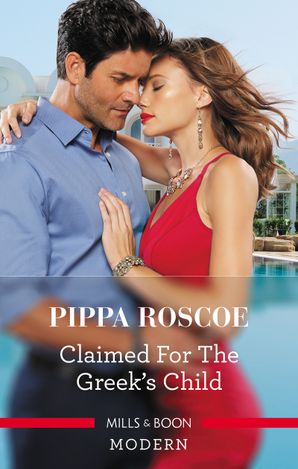 The billionaire is back…and he will legitimise his secret heir!
Finding himself at Anna Moore's door, having tracked down the mysterious beauty, is the least shocking part of Dimitri Kyriakou's day. Because discovering the consequence of their one spectacular night has floored him! To secure his child, ruthless Dimitri must make Anna his wife. But the only thing harder than convincing Anna to be his convenient bride is trying to ignore their red-hot attraction…
Alexei Katsaros
All his attention was on Mina.
If she were in the mood to feel fear it would have swamped her now, for the man watched her with the hyperawareness of a hunter. Then there was the sheer size of him, not only tall but well-built, all muscled strength beneath those straight shoulders. She'd caught a glimpse of a well-developed chest and taut abdominals that confirmed this man did far more than sit behind a desk, making money. His thighs beneath the faded jeans were those of a skier or a horseman, honed hard and strong.
Without taking his eyes off her, he slowly finished buttoning his white shirt. Then he tucked it into his faded jeans with a casual insouciance utterly at odds with the speculative gleam in his dark eyes.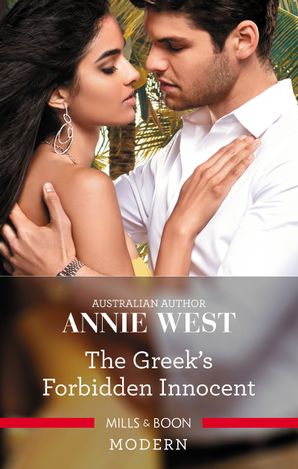 The Greek's virgin bride…is hiding her royal identity!
While helping her friend escape an arranged marriage, dutiful Princess Mina finds herself captive on enigmatic Alexei Katsaros's luxurious private island! Mina must convince Alexei that she's his future bride – but she doesn't expect their scorching chemistry to be so deliciously overwhelming. And after a night in the Greek's bed suddenly there's more at stake than just Mina's hidden identity – her heart's at Alexei's mercy too!
Alexios Kyriakos
'May I?'
It was the voice that compelled her to look up, rather than just wave her agreement to share her table as she usually would, the voice that punctuated the hubbub of the chatter around her. Rich and thick, like the grounds in the bottom of her tiny coffee cup, and so deep she could almost feel its vibrations. A voice that suited him, she discovered a moment later. Immaculate was the word that sprang first into her mind. Tall and dark, with chiselled jaw and thick dark hair closely swept back at the sides, longer and sculpted in waves at the top.
But it was his eyes that hers had to return to for a second look. Dark and long-lashed, they held too much to be the eyes of someone simply looking for a place to sip their coffee, and an electric jolt zapped down her spine.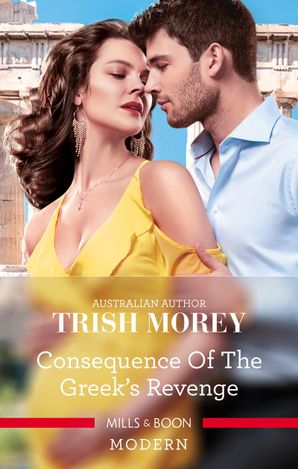 His vengeful seduction… will bind them together — forever!
Athena Nikolides is wary of being exploited for her newly inherited fortune. But charismatic Alexios Kyriakos is already a billionaire, and with their overwhelmingly intense desire, Athena feels safe with him. So she's devastated to learn Alexios only wants her to avenge himself against her father! But when the consequence of their undeniable passion is revealed, now he wants her for so much more..
Xander Ziakis
Behind her the door closed, locking them into uneasy silence. Involuntarily Elvi connected with dazzling amber-gold eyes screened by criminally long and distinctive lush black lashes. She had never been close enough to him to see those eyes before, nor had she realised quite how tall he was, while even his formal business suit failed to conceal the power in his wide shoulders and muscular torso, not to mention the virile strength of his long thighs as he stood braced against his desk. He was drop-dead beautiful and at that moment she wasn't at all surprised that for a little while she had succumbed to a pathetically juvenile crush on him. She'd been far from being a teenager, and that crush had mortified her pride.
'Xander Ziakis,' he matched, extending an elegant lean brown hand.
At least he had manners, Elvi conceded feebly as she advanced to shake that hand, finding his grasp warm and her own cold with nerves, goose flesh erupting beneath her top as nervous tension threatened again. That close to him she could hardly breathe as a faint tang of some exotic designer cologne infiltrated her nostrils.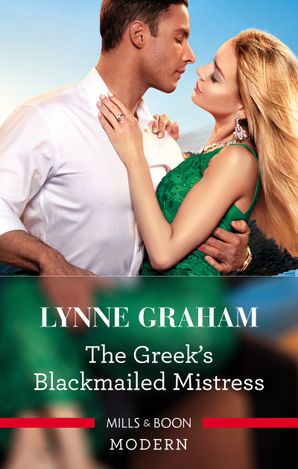 'I do have an option to offer you.' Three months between the Greek's sheets!
Blackmailed into the billionaire's bed? Elvi can't believe her attempt to appeal to heartless Xan's benevolent side has gone so wrong! But to save her step–mother's job, she nervously agrees to the Greek's outrageous terms. Xan is gorgeous with a damaged side only Elvi sees – but how will he react when he realises that his new mistress is an innocent virgin?
Xan
Tamsyn opened her mouth to say that he was the one who had started the conversation, but something made her shut it again, as he continued his journey up the aisle of the plane. And she wasn't the only person looking at him—every female on the plane seemed to be following his sexy progress towards the front of the aircraft. Resentfully, Tamsyn found herself noting the powerful set of his shoulders and the way thick, dark tendrils of hair curled around the back of his neck. She thought she'd never seen a man who was quite so sure of himself. He seemed to inject the air around him with a strange and potent energy and she resented the effect he seemed to have on her without even trying.
An unfamiliar shiver whispered its way down her spine and she clenched her hands into tense little fists as the plane soared through the sky on its way to the desert kingdom.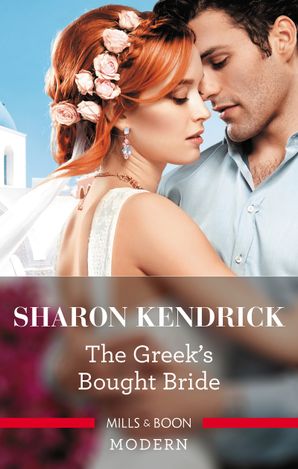 She gave him her innocence… He'll give her his ring!
Tamsyn lost her innocence in a spectacularly sensual night with a Greek billionaire. She didn't expect to see notorious playboy Xan again, until he proposes a marriage of convenience! It's hard to refuse when he's promising incredible wealth and her pregnant sister desperately needs support, but Xan is dangerously addictive…if Tamsyn isn't careful, she could lose herself to the Greek – for good!
Kairos Constantinou
What did he think her leaving him had meant?
He stretched out his wrists, undid the cufflinks on his right hand—platinum cufflinks she'd bought him for their three-month anniversary with her brother's credit card—and pushed back the sleeve.
A shiver of anticipation curled around her spine.
Tina stared at the blunt, square nails now, her breath ballooning up in her chest; the long fingers sprinkled with hair to the plain platinum band on his ring finger; the rough calluses on his palm because he didn't wear gloves when he lifted weights. It was a strong, powerful hand and yet when he touched her in the most sensitive places, it was capable of such feathery, tender movements.
A sheen of sweat coated every inch of her skin.
Dios, she couldn't bear to touch him.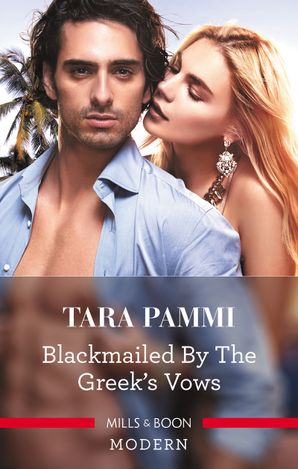 Three months as my wife!'
Will she pay his price?
Valentina always believed in the longing that consumed her and husband Kairos – until her devastating discovery that her marriage was a cold–hearted business deal. Despite their undeniable chemistry, she refuses to remain bound to the ruthless Greek. But before granting a divorce, Kairos demands she play his adoring wife again. And when their intense fire reignites, Valentina is at the mercy of her own desire…
Dr. Christos Moustakas
Oh, my good Lord, what is he doing here?
She knew that Dr. Christos Moustakas was Greek, but she'd had no idea that he was here in Mythelios. She'd thought he was still in Manhattan, playing all-knowing neurosurgical God and playboy.
She'd thought when she left him behind and started working for an international relief effort as a surgeon that she would never have to lay eyes on him again, and that had been good enough for her.
She'd given up so much to take a chance on love and she'd been rejected. He'd shattered her heart and soul three years ago, and she'd never wanted to see him again. Ever.
That's not completely true.
She had longed to see him, but she just hadn't been able to risk him hurting her again.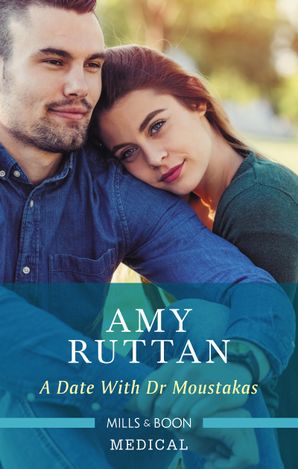 A date with her former flame…
Brings the past flooding back!
In this Hot Greek Docs story, doctor Naomi thought her ex didn't want kids. So she's shocked to find Dr. Christos Moustakas at her new workplace – and he's now a single dad! Chris has dropped his playboy ways, but he still has a hold on Naomi's heart. And if she can now reveal their secret loss, it might finally give them another chance…
Dr. Deakin Patera
 "Can I help you with something?"
His gaze swiveled from the stack of papers to her face. Up went dark brows, a hint of irritation marring his rugged features. "You can let me see how many patients have been treated today."
That inner alarm became less certain. Those low growled words didn't sound apologetic. At all. No sign of the nosy-neighbor-caught-with-binoculars-up-to-his-eyes syndrome. Instead he acted as if he had a right to look at those pages. But she didn't recognize him. She would have remembered those high cheekbones, that bump in an otherwise straight nose.
Although…wasn't there…?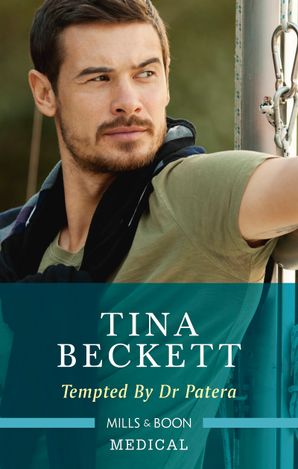 He's gotten right under her skin…but will she end up getting burned?
In this Hot Greek Docs story, since losing her fiancé, Dr. Lea Risi doesn't do complicated. But helping after an earthquake, Lea's thrown together with Dr. Deakin Patera in all his sexy, rugged glory! Scarred inside and out, Deakin's everything Lea's tried to avoid – but she's still tempted. As their chemistry becomes something deeper, can Lea help him leave the past behind?
Dr Theo Nikolaides
She stole a glance at him as he stepped to the side to avoid a gurney being wheeled through the packed corridor at high speed.
Theo might not be everybody's cup of tea. He had his flaws. A tiny scar by his eye acquired from daredevil antics in one of his father's olive groves. Hair that always looked as if it could do with a cut. Another small scar just below his nose that only seemed to add to the strength of his unbelievably sensual mouth. Sensual, but male.
Everything about him screamed alpha. Masculine. It had since they were young—as if he'd been born vividly aware of the world's mysteries and was just biding his time until the rest of the world caught up. Take it or leave it—that was his attitude. Not cavalier. Or haughty. Simply knowing. As if he'd made a deal with the universe to do his part and in exchange…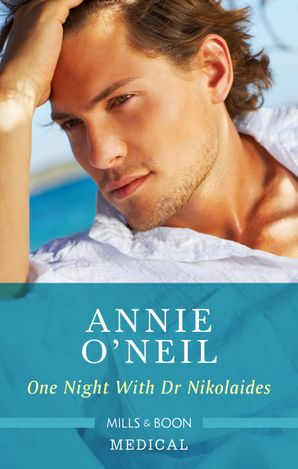 One night…that could change her life forever!
In this Hot Greek Docs story, when an earthquake hits the Greek island of Mythelios, nurse Cailey Tomaras rushes to help – only to encounter childhood crush Dr Theo Nikolaides! As the trauma fades, they find comfort between the sheets. But when Cailey realises the consequences of that night, she must prove to lone wolf Theo that he'd make the perfect dad.