Sometimes they're rough and rugged. Sometimes they're charming and handsome. They're always courageous and heroic. That's why we love our military men.
To celebrate we've picked our top 10 Military Heroes from romance novels, read on to find out more…
---
Major Matt Riley
Resigned, she opened the envelope and unfolded the single sheet of paper. Not an official notice at all, despite the proper agency letterhead. The two handwritten lines in the centre of the page offered up a message far more sinister…
Your bank records don't match your income.
Your secret will soon be common knowledge.
Blood rushed through her head, making her feel hot and cold simultaneously.  She slumped to a counter stool, the single paper fluttering in her unsteady hands as she tried to bring her racing thoughts into logical order. She only had one secret, and Caleb deserved to hear it from her…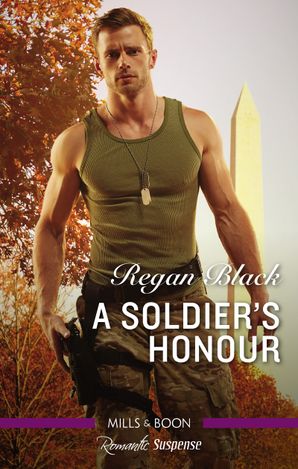 One soldier's long-lost secret is alive and well…
When a security situation turns his world upside down, Major Matt Riley reunites with his long-lost son. And fourteen years later, the military man is still captivated by his ex, Bethany Trent. Matt must convince her that their new family bond is for keeps – but first, he must keep them alive…
Cole Perriman
Nissa Beck had done some crazy things in her life, but sailing into the  teeth of a rapidly intensifying hurricane in a tiny dinghy – in the dark – with a trio of Navy SEALs was right up there on the stupid scale. They'd actually strapped her into the boat so she wouldn't get tossed out as their craft went nearly vertical climbing the waves face and then plunged nearly vertical down the waves crashing into black troughs of icy seawater.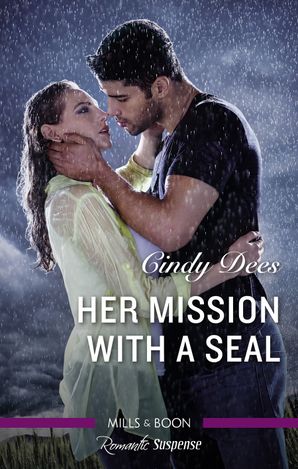 Their mission: deliver a ruthless spy to justice. But can they outlast a storm as dangerous as their target?
Tracking an elusive Russian operative, CIA agent Nissa Beck has no choice but to ask for help as a hurricane descends on New Orleans. She turns to alpha navy SEAL Cole Perriman. Used to conquering impossible odds, now he must protect beautiful Nissa. But as unstoppable storms and passions rage, there's more at stake for them than survival.
Holden Crawford
Holden Crawford stood over the petite woman curled in his bed, figuring that helping her would cost his dearly. He shook his head at his own stupidity.
She'd already been in and out of sleep for a day and a half, and he was beginning to worry that she'd taken a harden knock to the head than he initially assessed.
As soon as she woke and he made sure she was all right, he'd drive her close to the sheriff's office. Then he'd disappear. Again.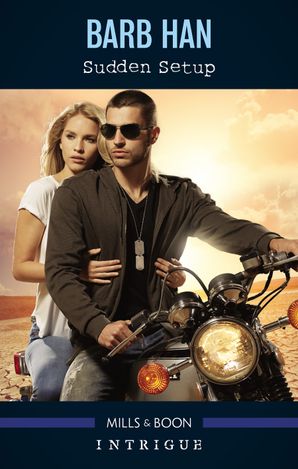 Someone desperately wants her dead. A stranger is her only hope.
Alone and on the run for the past two years, Holden Crawford knows helping Ella Butler will only bring him trouble. But not rescuing one of Cattle Barge's wealthiest daughters isn't an option and now he'll risk everything to protect her. Once her would–be killers are caught and Holden knows Ella is safe, will revealing his darkest secrets bring them closer…or force her out of his life forever?
Xander Scott
He inched a tiny pocket mirror out so he could peer around the corner. Scarlett, looking dangerous as a viper, covered in SWAT gear, her red hair pulled back in an efficient pun, her gun drawn, waited for him to make his move.
God, she was hot.
Even when she was determined to deliver his head of a platter.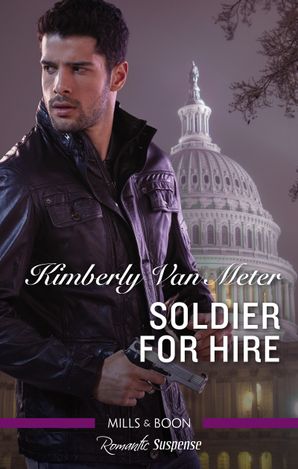 Framed and fighting for his life…
Time is running out for veteran Xander Scott. Falsely labelled a murderer, he has the most dogged woman, Scarlett Rhodes, on his trail. To complicate things, not only is she his former boss, but she's also his ex-lover. She's willing to help him uncover this elaborate frame job and if he's innocent, she'll clear his name. But Scarlett doesn't know what Xander is truly guilty of…
Jim Kennedy
"I'll let you get back to your book." He tipped his chin at the book she'd left open on the recliner. "when I saw the lights on, I just wanted to make sure you were okay in here."
"Thanks." She led him to the front door and opened it wide for him to pass through. As he crossed the threshold, she inhaled his woodsy, masculine scent. On impulse, she touched his arm.
"Where've you been all these years, Jim Kennedy?"
He turned, brushing a lock of black hair from his face, and for the first time she noticed a scar across his forehead.
"Here and there."
She stood at the door watching him as he walked down the two steps with his halting gait. Just as she was about to close the door, a howl rose from the forest, causing a ripple of fear to skim across her flesh.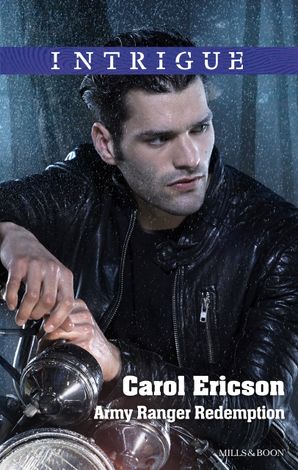 A war hero fights for what he lost long ago 
The Timberline Trio was the cold case everyone in town was doomed to remember. Scarlett Easton may have just been a child then, but the fear it spread throughout the reservation haunts her to this day. Jim Kennedy ran off to war to escape this place, and has now returned to fight his own battle on the home front. And when that puts Scarlett in danger, both their loyalties will be tested. Finding themselves on opposite sides of a town that's never recovered from the kidnappings decades ago, Jim and Scarlett discover that not only are their pasts forever tied together, but so are their futures…
Eli Sanderson
Melissa Fielding hung up the phone after yet another unproductive discussion with her frustrating ex-husband…
She and Cody had been divorced for three years, separated for four, but he could still make her more frustrated then than anybody else on earth. Fortunately, their seven-year-old daughter, Skye, was at school, so she didn't have to witness her parents arguing yet again.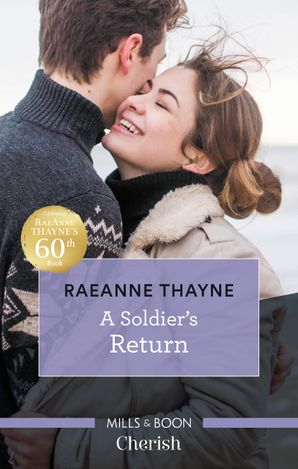 The women of Brambleberry House are back!
Returning home to Cannon Beach and living in Brambleberry House, a place where good things seemed destined to happen, had brought Melissa Fielding and her young daughter such joy. Perhaps it was no accident when the single mum 'bumped' into Eli Sanderson, and discovered the handsome doctor was also back in town. The ex-soldier was still so captivating, but also more guarded. Was now the time to put old ghosts to rest?
Sergeant Gil York
Followed by a smaller car, the hearse backed up behind Watkins Funeral Home on Poplar Street in Concord City, Wyoming. The old Victorian-style mansion looked fresh in every detail, although buildings around it appeared a little shabby.
Sgt. York had brought home the body of his best buddy, Al Baker, and he intended to ensure that everything was done right.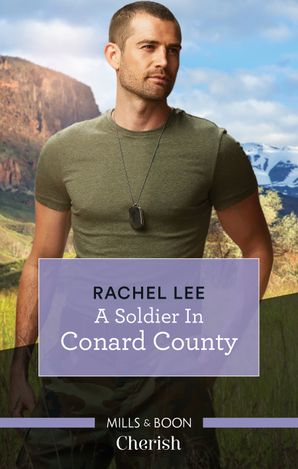 He's honoring a fallen friend…but never expected to fall in love.
When he first arrives in Conard County, Sergeant Gil York's licking the wounds of combat – and mourning a beloved friend. But when he meets his fallen buddy's cousin, Miriam Baker, the troubled hero feels alive in a way he hasn't in years. Gil's walls are high…but Miri might just be the one to scale them right into his heart.
Trevor Farrell
Jane couldn't claim to know Trevor well, but when she thought of him, she always recalled his impeccable manners and his charming, but unrevealing smile.
Despite his deeply ingrained courtesy, she'd had the sense that wherever he was at the time, he felt as though he should be somewhere else – a busy man with divided loyalties pulling him in many directions.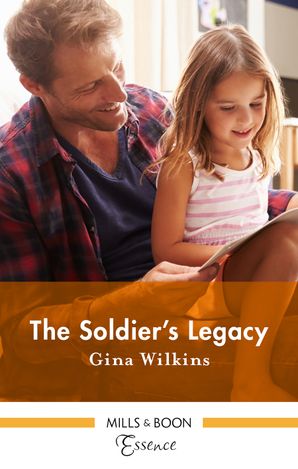 He's an ex–marine with so much to prove…
Ex–marine Trevor Farrell is a classic workaholic. Which means he has a successful chain of resorts…and an empty house. So having Jade Evans, the widow of a war hero, and her three kids stay with him while their new home gets renovated is no problem. For a few weeks anyway.
Trevor admires Jade's determination to give her kids a good life. For years, he's only needed to focus on himself. And yet spending time with Jade leaves him yearning for more. But after being married to a genuine hero, why would she want a man who never saw active duty? If Trevor wants a life with Jade and her family, he'll need to prove to her – and himself – that he deserves it.
Travis Hammond
Jenny Talbot knew she was in trouble the moment she heard the sound of approaching aircraft.
The sound grew thunderous as four planes appeared in the sky over Aleppo, leaving a trail of explosions in their wake. They were heading straight for her.
A cease-fire was supposed to have been declared while volunteer medical personnel tended the wounded in one of the few remaining makeshift hospitals in the doomed Syrian city. 
He's looking for roots. She won't be tied down.
Army ranger Travis Hammond needs to heal physical and emotional wounds. A job in Covenant Falls checking out equine therapy programs for veterans is a start, but it's only temporary. And he doesn't need a partner, especially some reporter with the persistence of a terrier and irresistible green eyes. Like Travis, Jenny Talbot's just passing through town. Unlike Travis, Jenny knows exactly where she's going next – back to the Middle East, as soon as she recovers from her own war injury. But there's a bend in the road for both of them.
Lieutenant Diego Torres
It pays to be a winner.
And Diego Torres was a big believer in winning.
But was it the winning that he liked.
The competition.
The thrill of testing his skills, pushing his limits. Of knowing he was better then his adversary.
Yeah. He liked knowing he was the best.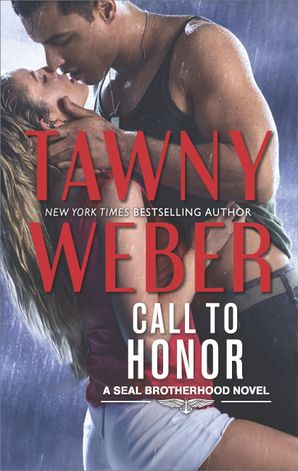 The Poseidon team are hard–bodied, fiercely competitive navy SEALs. But when a sensitive mission goes disastrously wrong, three of the team's finest will have to trust their hearts and instincts to uncover the truth…
"N man left behind"is inscribed in the DNA of every SEAL and Lieutenant Diego Torres is no exception. But with a team member killed – and the body missing – Diego's honour is sorely tested. Now his career and reputation are on the line, and a traitor is hiding among them. Diego wants answers…and only one woman has them.
Single mum Harper Maclean has two priorities – raising her son Nathan and starting a new life. Her mysterious new neighbour may be impossibly charming, but Diego asks too many questions about her past– and about the father of her child. Questions she fears will reveal her burning attraction for Diego, and ultimately put them all in danger's path.
Who's your favourite military hero from a romance novel? Let us know in the comments below…