Netflix has just dropped their new TV show Hollywood… which has gotten us thinking about all things glitz, glamour, and old Hollywood. So if you've got a hankering for some Old Hollywood romance these books are perfect for you!
---
Baby on His Hollywood Doorstep by Lauri Robinson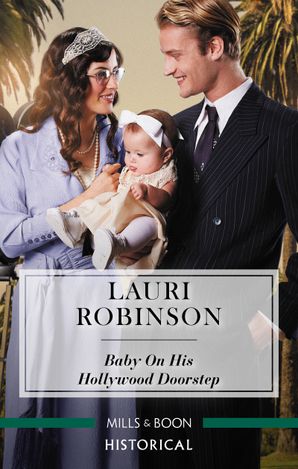 A roaring twenties runaway…a baby who needs a daddy!
With the Chicago mob hot on her heels and her late best friend's baby in her arms, Helen Hathaway hightails it to Hollywood. There she finds little Grace's uncle, charismatic film producer Jack McCarney. She knows she should keep him – and Grace – at arm's length; after all, they could be wrenched apart by Grace's father's return. But instead she's falling for Jack, bonded by the baby who needs them both…
Stolen Kiss with the Hollywood Starlet by Lauri Robinson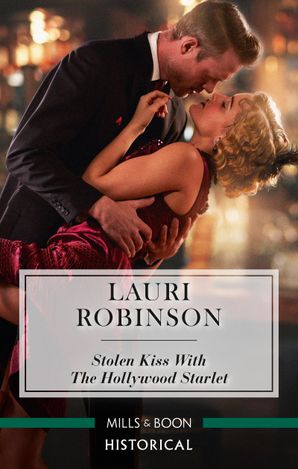 An innocent country girl…with stars in her eyes!
Hotshot lawyer Walter Russell knows an innocent country girl like Shirley Burnette is going to find it tough in cutthroat Hollywood. A stolen kiss with this bright, young singer may be worthy of the silver screen — but Walter hates show business and has sworn off starlets. He knows he should steer well clear…if only he wasn't so compelled to help her!
Find it here
Platinum Doll by Anne Girard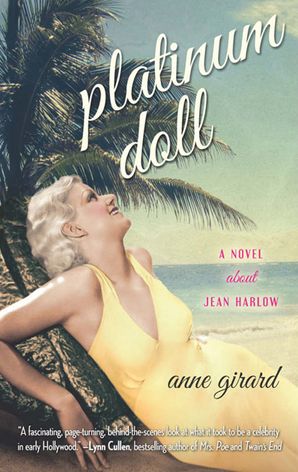 Set against the dazzling backdrop of Golden Age Hollywood, novelist Anne Girard tells the enchanting story of Jean Harlow, one of the most iconic stars in the history of film
"An engrossing look at a Hollywood icon. I couldn't put it down." –Karleen Koen, New York Times bestselling author of Through a Glass Darkly
The Cinema at Starlight Creek by Alli Sinclair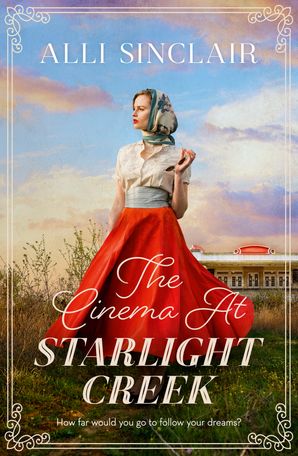 A heart-stirring novel of loss, love and new hope set against the glamorous backdrop of 1950s Hollywood and a small Australian country town.
How far would you go to follow your dream?
Queensland, 1994: When location manager Claire Montgomery arrives in rural Queensland to work on a TV mini-series, she's captivated by the beauty of Starlight Creek and the surrounding sugarcane fields. She must gain permission to film at Australia's most historically significant art deco cinema, located at Starlight Creek. But there is trouble ahead. The community is fractured and the cinema's reclusive owner, Hattie Fitzpatrick, and her enigmatic great nephew, Luke Jackson, stand in her way, putting Claire's career-launching project-and her heart-at risk.
Hollywood, 1950: Lena Lee has struggled to find the break that will catapult her into a star with influence. She longs for roles about strong, independent women but with Hollywood engulfed in politics and a censorship battle, Lena's timing is wrong. Forced to keep her love affair with actor Reeves Garrity a secret, Lena puts her career on the line to fight for equality for women in an industry ruled by men. Her generous and caring nature steers her onto a treacherous path, leaving Lena questioning what she is willing to endure to get what she desires.
Can two women-decades apart-uncover lies and secrets to live the life they've dared to dream?
Find it here
The Flapper's Fake Fiancé by Lauri Robinson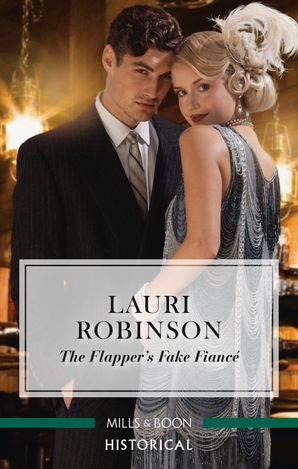 An inconvenient attraction…to her convenient fiancé!
Patsy Dryer may be a biddable heiress by day, but nothing will stop her from dancing all night in Hollywood's speakeasies — or fulfilling her dream of becoming a reporter. She's investigating the mystery of an escaped convict with brooding, handsome newspaper editor Lane Cox…until they must pretend to be engaged! With their scoop linked to Lane's tragic past, dare Patsy hope for a happy ending for their own story, too?
Find it here 
Happy reading!
Image via Netflix