October 3rd is World Boyfriend Day; the perfect day to remind us of the inadequacies of real human males compared to our pop culture boyfriends! Here are some of our favourites!
---
Mr. Darcy from Pride and Prejudice (BBC)
If you've committed to sitting through the 6 hours of magic that is the BBC version of Pride and Prejudice, then you know why this is here. Colin Firth emerging from a lake is all we need to confirm our feelings; that is, how ardently we admire and love Mr. Darcy. On the surface he can come across as rude and cold, but he is quite the reverse. Humble, hard-working and loyal to those closest to him, Mr. Darcy is a near-perfect boyfriend if ever I saw one.
William Kirkpatrick from The Healer by Allison Butler
A fierce Scottish Laird reminiscent of James Fraser from the Outlander series, William is a fierce and loyal leader. His only living brother is an example of his family values as he overcomes his trust issues in order to save his life. Despite his tough exterior, William gradually succumbs to love. Talk about a slow burn. Did I mention he's Scottish?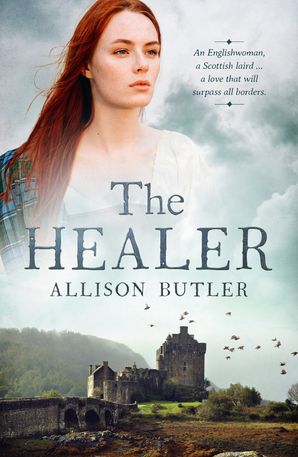 Eric Northman from True Blood
Never have we wanted vampires to be more real than when ex-viking Eric arrived on the scene. Even though he's a vampire, he's more of a man than your average human male. Not only is he a successful businessman and a Sherif, but he gives a new meaning to the term brooding. All of the above can be summarized in two words: Alexander Skarsgård.
Westley from The Princess Bride
Brave, fearless, devoted and a believer of true love above all else. Now doesn't that sound charming. The idea of a man sailing, fencing and using his intellect to save your life may seem INCONCEIVABLE in this day in age, but that won't stop us from romanticizing the concept. The man in black can storm my castle any time. You had me at "as you wish".
A widower. A father. A farmer. Sam has raised a son that only wants the best for him. It's time for him to get back in the saddle; he's lonely, but his hands are full. He needs a push to take the leap, but once he's left the ground, he's all in. Hardworking and committed, once his inner romantic is released, love at first sight suddenly becomes possible. Not just for him, but I dare say for us as well.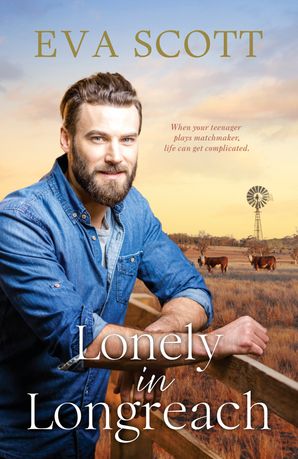 Jake Ryan from Sixteen Candles
What's happening hot stuff? He wants a serious girlfriend, who he can love and be loved by, and no Jake Ryan, that's not psycho. In fact, it's the opposite. I think we'd all be sufficiently chuffed if Jake Ryan showed up parked outside our house in a red Porsche. He has me mouthing "Me?" to any hot stranger looking anywhere remotely in my direction in the hopes that I'm being summoned.
Infuriatingly attractive, Finn is the human embodiment of sexual tension. A vet specializing in genetics and wild animal care (hello, literary form of Dr. Chris Brown), he is unrelenting in the most annoying yet magnetic way. And despite his macho moments, he's a nice guy to boot! Sounds like boyfriend material to me!
Edward Cullen from Twilight
Stop right there. I know what you're thinking. But you can't resist the cold, constipated stares of Robert Patterson any better than he can resist Bella and her heroin blood. Even if he is doing it while you're asleep. Protective, affectionate, humorous, and with a jaw that could cut through glass, Edward Cullen is a solid boyfriend. He awakens the primal instinct within all of us; the desire to be safe. Ironic, being that he's a literal vego vampire. But the idea of living forever with the person you love does sound romantic, doesn't it?
A man who has known grief but treats it like an old friend. Ezekiel bares a heavy weight on his shoulders, and he carries it well. He's raising his children alone, but still has room in his heart to worry about his brothers. He does his absolute best for his children and together they bring light to the dark corners of their world. He's a keeper for sure.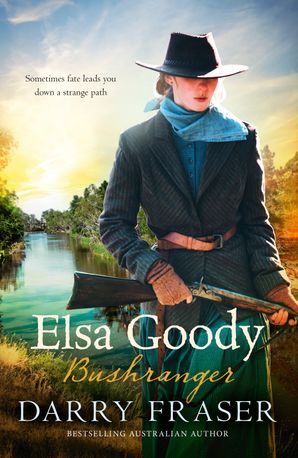 Mark Darcy from Bridget Jones' Diary
Unsurprisingly Colin Firth has been featured on this list not once, but twice, and with good reason. Mark Darcy is the reindeer-jumper-wearing boyfriend we never initially want, but will always need. No matter how much the bad boys distract us (I'm looking at you Daniel Cleaver, you scoundrel) at the end of the day we want to be liked, just as we are.
Hannibal from Hannibal
How could a psychopathic cannibal be a good boyfriend you ask? There's something tantalizing about the idea of being adored by a monster; that you could be the one to change them for the better or be the one they decide NOT to eat. Elegant, educated and always dressed to impress, Hannibal most definitely possesses the qualities of an eligible bachelor. If nothing else, he can cook up a storm. He's the only man I would allow to turn me into a 5-star meal. Stick a fork in me, literally, because I'm done.
Ladies, whether you're a single pringle or happily committed, it's totally acceptable to invest in a fictional relationship. Don't let anyone else tell you otherwise! Celebrate world boyfriend day your own way! Now if you'll excuse me, Colin Firth and I are going on a 6-hour long journey and we don't want to be disturbed.
Still looking for a book boyfriend? Check out these on-sale e-books for all the sexy, sweet, smoldering bookish boyfriends you'll need this World Boyfriends Day
By Arielle Devine
Featured image credit 20th Century Fox