The weather in Australia has taken a *chilly* turn this week, and I don't know about you, but I plan to spend my weekend tucked up in my Oodie with a steaming mug of hot chocolate and a stack of great reads.
If, like me, you want a binge-read this weekend, here are some series we recommend!
P.S Amazon is having a sale on 'first-in-series' books so you can start reading from just $99 cents!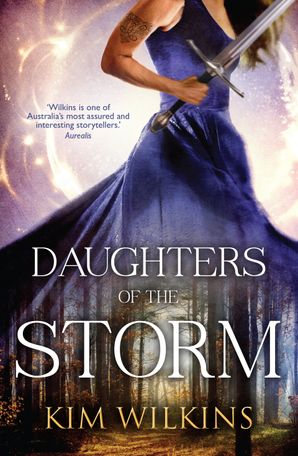 Book 1 in the Blood and Gold series
The Blood and Gold series has just won the Sara Douglass Book Series Award at the 2021 Aurealis Awards, so now is the perfect time to pick up the first book in the series.
Lying in a magic-induced coma, the King of Thyrsland is on the brink of death: if his enemies knew, chaos would reign. In fear for his life and his kingdom, hi
s five daughters set out on a perilous journey to try to save him, their only hope an aunt they have yet to meet, a shadowy practitioner of undermagic who lives on the wild northern borders. Daughters of the Storm is a richly drawn historical fantasy full of passion, magic and fire, an intimate epic that traces the lives of five complex women as they pursue a quest upon which the fate of a kingdom – as well as their own destinies – rests.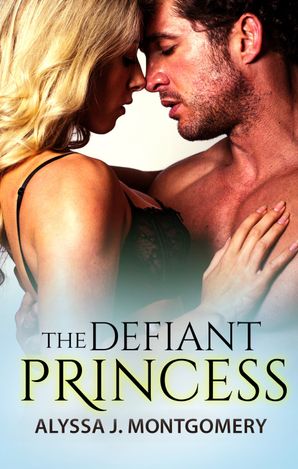 Book 1 in the Royal Affairs series
The first in the steamy Royal Affairs series from USA Today bestselling author Alyssa J. Montgomery. When faced with the choice between the life she's built and the duty she's left behind, what's a reluctant princess to do?
Sabrina has never known Rhajia, the land of her birth. Living in Australia since she was a child, she's built a life here, claimed a life outside of the politics and history of the conflicted desert region of her birth. But now her life is in danger, and there may be only one solution: a temporary marriage to Khalid, the Crown Price of Turastan.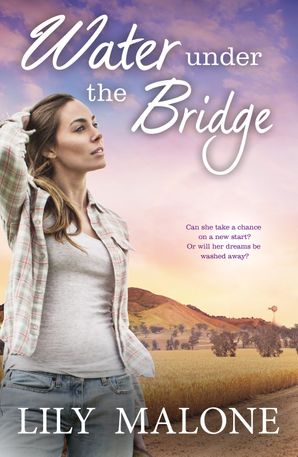 Book 1 in the Chalk Hill series
The three Honeychurch brothers are looking for love.
Ella Davenport hasn't been in a swimming pool since a bad decision ruined her chance of Olympic gold. So when Ella decides on a new career selling property, she chooses Chalk Hill. The country town is a long way from the water, with no pool in sight. Perfect!
Jake Honeychurch doesn't want to sell his nanna's house, but circumstances force his hand. Listing the property with the rookie real estate agent in town and asking a hefty price means it shouldn't find a buyer. Perfect! But determination and persistence are traits Jake admires, and Ella has them in spades. After all, no one ever made an Olympic team by being a quitter.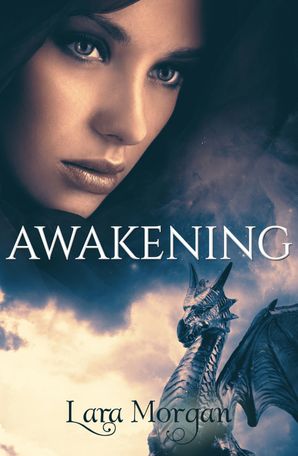 Book 1 in the Twins of Saranthium series
High fantasy and romance mix with adventure and magic in the first of Lara Morgan's Twins of Saranthium series.
For two thousand years, the serpents of Salmut and their riders have kept the people of Saranthium safe – but the pact between human and serpent is failing. Orphan, thief and survivor Shaan's surprising ability to speak with a serpant brings her to the attention of handsome, arrogant and seductive sept leader, Balkis.
Meanwhile in the deserts, a young man named Tallis defends his clan against rogue serpents, driving them off with supernatural force. Drawn together, Shaan and Tallis become ensnared in the resurrection of an ancient conflict, but on whose side will they stand – that of the serpents or the people?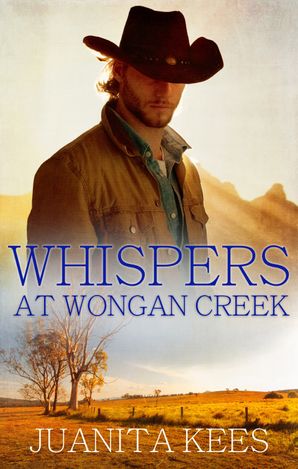 Book 1 in the Wongan Creek series
Wongan Creek has a second chance at life, but new possibilities unearth long–buried secrets…
Travis Bailey may as well be Wongan Creek … he sometimes feels like he holds the community together with his bare, dirt-stained hands. Social worker Heather Penney is living on borrowed time. When her mother died of Motor Neurone Disease, she took the initial blood tests and now nothing is guaranteed, let alone a future with a family and a home and a child.
As a new mine revitalises their small town, old secrets threaten to resurface, and Travis and Heather find themselves fighting to save the farms and the futures of Wongan Creek's long-time residents – and possibly their own lives.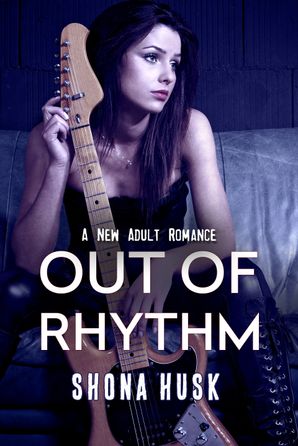 Book 1 in the Face the Music series
They might be one of the hottest up-and-coming bands in Australia, but the members of Selling the Sun have a lot to learn about life, love, sex, and each other. Coming off a successful Australian tour and prestigious industry award nominations, Gemma Field's life should be perfect. But falling for her best friend Kirsten was never going to make life easy, and after an almost accidental drunken kiss almost six months ago, Kirsten isn't even speaking to her.
Gemma can't even talk about it with anyone – not her family, not her bandmates, not even the one person she used to share everything with. Will another kiss, a sober kiss, a kiss with intent, do more damage, or could it be the start of something more?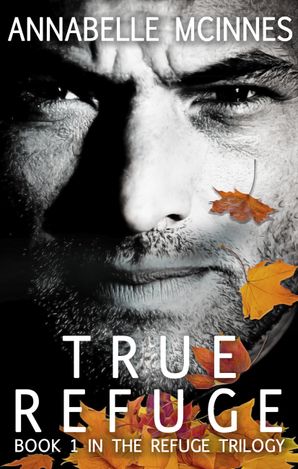 Book 1 in the Refuge trilogy
If you like post-apocalyptic survival stories and deep emotional connection, you'll love True Refuge. International bestseller and 2018 Australian Romantic Book of the Year finalist.
When a virus wipes out civilisation and leaves women as an endangered species, Euan's love for Nick keeps him from becoming a violent savage like the rest of mankind. After Nick is viciously attacked, Euan just wants to find a refuge, somewhere Nick can heal. So, when they stumble across an impossible paradise hidden in a forest, Euan is quick to accept Kira's offer of sanctuary, hoping that Kira's compassion and empathy can help Nick. But while Nick's physical wounds heal, his soul is still tortured. And Euan fears he will lose him to the evil that has infected the world. Can Euan's love drag Nick back from the edge of the abyss?
Bittersweet by Jacquie Underdown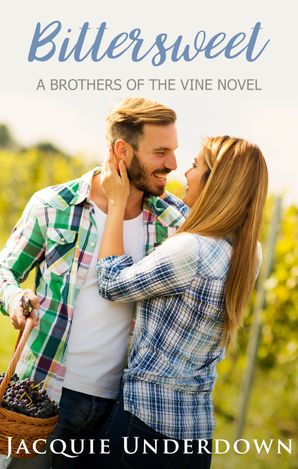 Book 1 in the Brothers of the Vine series
A vineyard, a family in pain, and the healing magic of cupcakes … When Amy's best friend calls asking for help in her small town cupcake shop, she jumps at the chance to escape her failures and hide out in the small town of Alpine Ridge.
The youngest Mathews brother, Tom feels over-looked and under-appreciated. So, he spends three weeks out of every month working at a mine in the back-end of nowhere. But then Amy moves to town to help run his pregnant sister-in-law's bakery, and suddenly home seems to be where his heart is. When tragedy strikes the Mathews family, Amy finds herself unable to move on. As she and Tom get closer, Amy finds every excuse to stay … but maybe, it's for her own heart.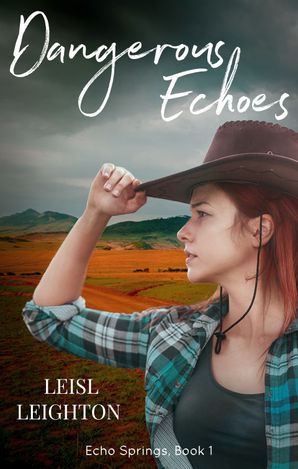 Book 1 in the Echo Springs series
Blue lights in the red dust…
Echo Springs on the edge of the outback – a town where everyone knows your name, and your business. But the wholesome country living and welcoming community aren't what they used to be. Echo Springs has a dark underbelly, and it is seeping ever outward.
Brilliant forensic pathologist, Erika Hanson, fled from Echo Springs as a teenager, leaving behind a past of tragedy and pain. But when local police announce they've found her beloved brother's body in a meth lab explosion, she knows she must return to clear Peter's name and find out what really happened.
Chaos Born by Rebekah Turner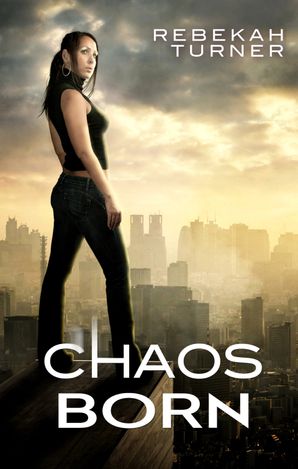 Book 1 in the Chronicles of Applecross
Lora Blackgoat, smuggler and mercenary, has been laying low after a job gone bad made her a laughing stock in the industry. When a childhood friend turns to her for help, Lora leaps to restore her reputation and starts hunting a killer who is stalking the gas-lit streets.
She never expects that her path will lead her to the Order of Guides, a sadistic militant religious organisation – or to Roman, a deadly and dangerously attractive half-angel warrior who also hunts the killer. When Lora discovers that the killer has broken fundamental laws of magic to enter the city, she also uncovers a conspiracy that leads back into her own dark past.
Happy reading!
Still looking for a new book to read? Check out even on-sale eBooks!