Rolling plains, homely small towns and vibrant communities of people brought together by their love for the land give personality to Australia's dusty outback regions. Just like the rugged red landscape, the locals are defined by passion, family and adventure, so that our rural romances seem to write themselves. Here are eight outback sizzlers you'll want to swing your catching rope for…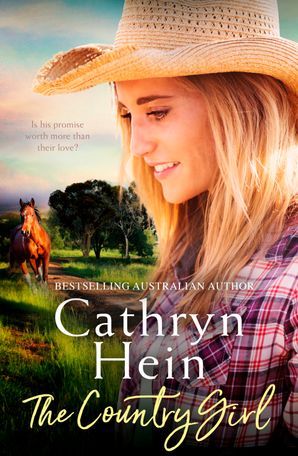 Bestselling Australian author Cathryn Hein returns with a moving and uplifting rural romance about facing hard truths and moving on in pursuit of life.
Can this love story find a new beginning?
After landing a major cookbook deal, star food blogger Tash Ranger swaps city life for the family farm. But Tash's homecoming is bittersweet, for now she can no longer avoid seeing her best friend Maddy, who was severely injured in a riding accident. No one knows that Maddy and Tash had a deep falling out and with every visit Tash must pretend to be the friend everyone believes her to be.
Patrick Lawson, Maddy's fiancé, battles despair and hope daily as Maddy lies imprisoned in her body. When Tash returns to Castlereagh Road with her joy and boundless appetite for life, he realises finally what his loved ones have been trying to tell him for months – that Maddy wouldn't want him to throw his life away. It's time to move on. But letting go is no easy feat.
Can these two friends step out of the shadow of Maddy's tragic life and accept love, or is the past forever destined to dictate their future?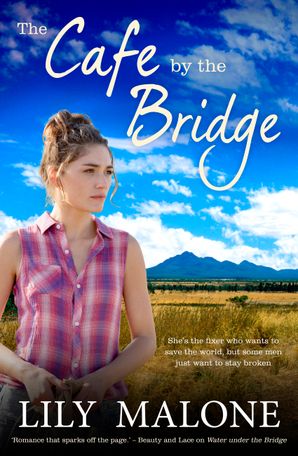 Fresh and down-to-earth in style, Australian author Lily Malone returns with a sparkling new romance that will appeal to all romance readers, from contemporary to rural romance. Perfect for readers who love Rachael Johns.
Child psychologist Taylor Woods needs a man. Flashy restaurateur Abel Honeychurch to be specific. Abe can help her get justice for her brother, Will. Taylor knows Abe, too, was scammed by the same woman who broke her brother's heart and stole everything in his pockets.
But bringing a lying, cheating scammer to justice isn't easy when all Abe wants to do is forget the whole sorry saga. He's returned to his home town of Chalk Hill to lick his wounds and repay his debts, renovating his nanna's house and opening the Chalk 'n' Cheese cafe.
He's miserable. And it would be easier to stay miserable if everyone else around him wasn't so darn cheerful. It's wildflower season in Chalk Hill with a cafe full of upbeat bushwalkers, and it's all Abe can do to remember to put sugar, not salt, in his customers' cappuccinos. He definitely has no time for the mysterious red–headed guest who admires his cheesecake and adores his flat white.
Taylor's mission to help her brother seems doomed – how will she gain the trust of a man whose every instinct tells him never to trust a woman again?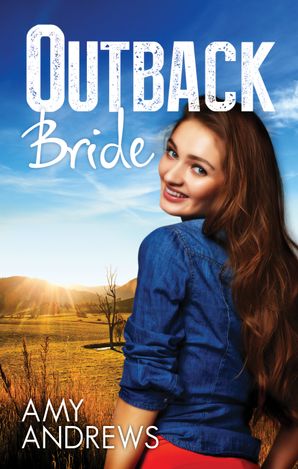 Locum doctor James Remington never stays in one place for long. But the warmth of the people in this welcoming Outback community is starting to make it feel like home–and so is nurse Helen Franklin. James has found it easy to win over the locals in Skye, but Helen proves to be much more of a challenge.
Helen's protected her heart for so long that she doesn't know if she's ready to open it up to this charming but temporary doctor. All James knows is that Helen makes him want something he's never wanted before–a home and family.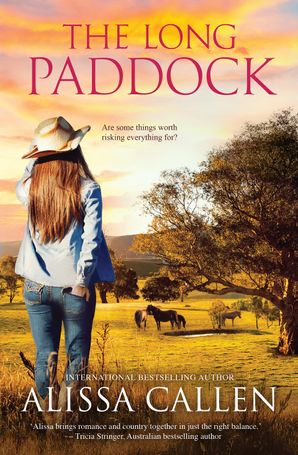 A captivating love story about community and second chances, from Australian author Alissa Callen.
Country–girl Cressida Knight fills her days with her farm, a mischievous pet bull called Reggie and her volunteer emergency services work. The busier she keeps, the less she thinks about the cowboy who left her behind. She's convinced the small–town Woodlea grapevine that she's moved on, but now it's time to move on for real.
Champion bull rider Denham Rigby shares Cressy's deep love for the land and all he's ever wanted was to stand shoulder–to–shoulder with Cressy through life. But three years ago a dark family secret left him no choice but to run. Now family duty gives him no choice but to return to the bush.
What Denham hasn't come home to do is to hurt Cressy by rekindling their relationship. He's nothing but a liability and the beautiful, self–reliant cowgirl has to stay off limits. But when faced with Cressy's desperation to save her drought–stricken farm, he can't keep his distance. He joins her out droving on the long paddock. Then when Woodlea is hit by more than just rodeo fever, they are further thrown together and Denham loses the battle to lock down his emotions.
But has he left it too late to stop running? And will the woman he's always loved be prepared to risk her heart for a second time?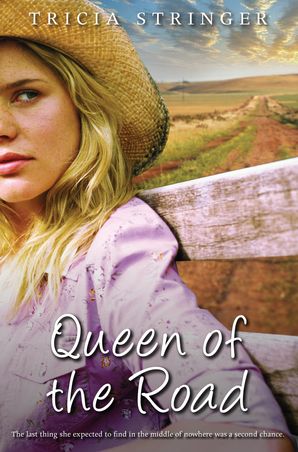 Juggling two jobs, raising her four–year–old daughter alone and drowning in debt, Angela Green is struggling to survive. So when Angela's father offers her a job driving trucks in the tiny rural town of Munirilla, she accepts. After all, it's only temporary…
Despite taking to the road with ease, Angela finds moving to Munirilla may not be the godsend it seemed. Her accommodation is dingy, her fellow truckies are less than happy to see a woman on the road, and the locals are reluctant to use her services.
There is one local who's glad to see her, though – fill–in farm manager and loner, Coop, resists his natural tendency to avoid personal connections when he meets the efficient and gorgeous, Angela. But Coop has problems of his own – sheep are going missing, his neighbours are acting strangely and the demons of his past are urging him to move on again.
In Munirilla, both Angela and Coop will face the ultimate test of character. Will they follow reason and leave? Or follow their hearts and build a home in the small town…together?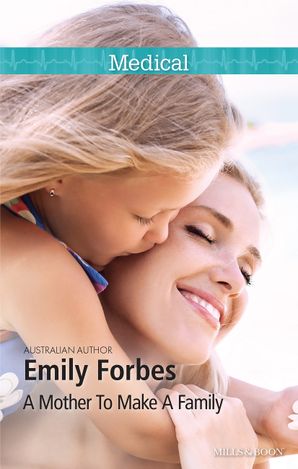 A fresh start in the Outback…
When Dr Mitch Reynolds lost his wife he blamed himself and turned his back on medicine. He keeps his three children close but the world at a distance. But then Rose Anderson walks into his life…
Teacher Rose always dreamt of falling in love but an illness left her scarred and now her dreams feel further away than ever. Yet helping Mitch's little family become whole again gives her the chance to belong and the prospect of being loved…just as she is.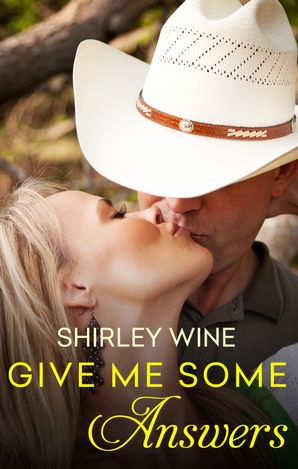 The final book in the stunning Darkhaven trilogy about secrets, lies, and love conquering all.
When his father's gambling debts forced the sale of Whitby Downs station, Matt Daintry vowed he would do whatever it took to reclaim his family's heritage. But his heart and his head were at war when he met, seduced, and eloped with Charlotte Buchanan, the beautiful daughter of the new owner.
The last person Charlotte Buchanan expected to turn up for the reading of her father's will was Matt Daintry, her estranged husband and father of her four–year–old son, Noah. Even more unexpected, is the shock discovery that Lachlan Buchanan has bequeathed the once prosperous station of Whitby Downs in trust to Noah and appointed Matt as the child's sole trustee, thwarting Matt's stated ambition of regaining ownership of Whitby Downs and throwing Charlotte back in the path of the one man who can steal her equilibrium.
Very soon, Charlotte and Matt find themselves locked in a battle of wills over the land each rightfully regards as their own. Forced to work together for the benefit of their son, they need to confront the issues of their past to have any chance at a new future.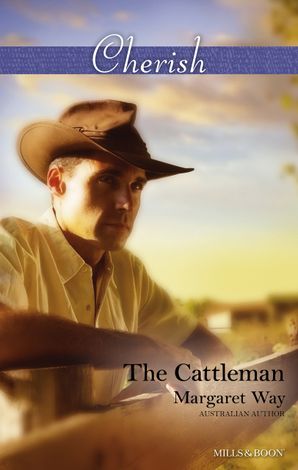 A mysterious portrait, an unexpected commission, a disappearance in the Outback
She might not know it, but these three things bring Jessica Tennant to Mokhani Station and the notice of cattleman Cyrus Bannerman. What Cy wants to know is if there's another reason for her presence. Something that has to do with his father's strange behavior…
For her part, Jessica wonders if coming to Mokhani was a good idea. Working for the Bannermans might make her career, but this family – with the exception of Cy – just doesn't seem right. As for Cy, he could be more than all right if it weren't for the fact that he insists on assuming the worst about Jessica!
Which outback romances are you reading this summer?
By Reena Mukherjee