We had a Q&A with bestselling Australian author (and one of our favourites) Mandy Magro ahead of the release of her latest book Riverstone Ridge. 
---
I wanted to write a story where a loved one told secrets from the grave so I could push my heroine to her limits.
What's the best piece of advice about writing you've ever been given?
Write from the heart, and then edit, edit and edit some more.
What is your favourite word in the English language?
Epiphany. It's so whimsical.
If you could have dinner with three of your characters who would you choose and why?
That's a tough one, but if I have to choose… Sarah from Rosalee Station/Return to Rosalee Station, as she was the very first character I breathed to life and so much of myself went into shaping her. Slim from Rosalee Station as he's one of the funniest characters I've brought to life on the page and Logan Steele from Riverstone Ridge because I reckon he's damn sexy and oh my goodness, those eyes of his, don't even get me started. Swoon. J
What is your favourite thing to do when you're not writing?
Anything in the great outdoors, especially if it involves water. Although, nothing too adrenaline-fuelled as I'm a bit of a klutz and I'd probably break a limb!
What are your favourite romance books to read (that are not your own)?
I don't really have favourites as it depends on my mood and what kind of feelings I would like evoked when I jump into the pages.
What is your favourite type of scene to write?
The lovemaking scenes, and also the first kiss, hands down.
What book(s) are you reading lately that you'd recommend to your readers?
I have been delving into all different kinds of genres lately, and at the moment I'm reading Everything is F*cked by Mark Manson. Loving it! I would definitely recommend this one!
What is your favourite romantic movie or TV show?
Anything by the fabulous Nicholas Sparks, and Nashville – Deacon Claybourne is the epitome of a sexy, manly man.
What was the first romance novel you ever read?
The Notebook by Nicholas Sparks.
Why do you love writing romance?
I love the feeling of bringing two kindred souls together after they have defied all the odds and proven, without a doubt, that soul deep love is worth fighting for. And I adore evoking a sense of fulfilment in my readers' hearts.
---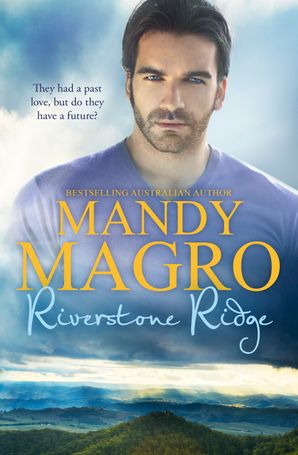 An authentic and heartfelt story about uncovering who you truly are and where you belong from bestselling Australian author Mandy Magro.
After making a mistake that felt like the end of the world to her teenage self, Nina Jones fled the small town of Huntingvale. Now sixteen years later her beloved adoptive mother, Bea, has passed away, forcing Nina to return and decide whether to sell her family home, Riverstone Ridge. But even though Bea can't be there to help her through it all, she's left Nina five letters, one sent a week, to finally share the secrets she'd been unable to reveal in life.
For Logan Steele, Nina's return is the catalyst he's needed to finally move beyond his tragic past and start living again. But only if she stays. When mysterious and increasingly worrisome accidents start happening around the homestead, both Logan's cop instincts and his protective feelings toward Nina spur him to investigate. Will he be able to piece together the puzzle of the past in time?
And with dark family secrets emerging from Bea's last words rippling into the present day, how will Nina find the courage to be truthful to the one man who has always held her heart?