A heartfelt story about finding where you belong. A new Woodlea rural romance by bestselling Australian author Alissa Callen.
For only child Neve Fitzpatrick, family is everything. When she loses her mother, she heads to the bush to rent a farmhouse near her grandmother's family home. To keep herself busy and her grief at bay, she offers to look after two little redheaded cowgirls and adopts a sassy pony and shaggy donkey in need of a refuge.
Drover and horse trainer Tanner Callahan may have just found his mother, but he's resolved never to let anyone too close. Abandonment has cursed him all his life, and he won't let it happen again. Only two things unnerve him: children and small–town matchmaking. Then he meets occupational therapist Neve. Warm–hearted and unforgettable, she represents all that Tanner feels will forever remain out of reach.
But when an old iron key unlocks family secrets from the Second World War, Neve needs help only Tanner can give. As the threads of the past unravel, and locusts threaten to suffocate the land, Neve and Tanner must make a choice. Will fear keep them running or is the home each yearns for already within grasp?
Chapter One
Neve Fitzpatrick walked out the front door and into a scene of mass garden destruction. Dismay anchored her boots onto the dusty veranda floorboards. No wonder the two willie wagtails perched on the nearby wooden fence had been scolding.
The three-year-old girl she carried on her hip stopped wriggling. The five-year-old sister standing close beside her stilled. They all stared at what had been ordered rows of vegetables filling the raised beds in the right corner of the garden. Now, carrots and strawberry plants littered the red dirt path and the rows of staked tomatoes slumped as though they suffered from heatstroke. The scent of crushed rosemary tinged the breeze.
'Uh-oh.' Maya slipped her small, sticky hand into Neve's. Her chatterbox voice lacked its usual volume.
'Uh-oh,' Kait repeated in her high-pitched tone, shaking her head so her red curls glinted.
'Uh-oh, all right.'
'We need Mr McGregor who chased Peter Rabbit,' Maya said with a frown.
'Or a better fence.' Neve sighed. 'We have a bigger problem than rabbits. Make that two big problems.'
Loud crunching sounded. The grey-and-white donkey feasting on a carrot turned to look at them with large amber eyes. The taffy pony beside her snatched at a head of lettuce before peering at them through his long blond forelock.
Neve shook her head. To think she'd been worried about locusts, when the threat had been far closer to home. She'd watered and nurtured the rows of vegetables through the summer heat and now, just when the cooler autumn weather had arrived, she'd have to start over again.
'Don't give me that innocent look, Sebastian,' she said to the pony as a lettuce leaf hung from his mouth. 'I know it was you who busted you and Delilah out.'
The pony took a second bite of lettuce.
'Bassie's going to get a tummy ache.' Worry pinched Maya's heart-shaped face and her hold on Neve's hand tightened.
A brain tumour had robbed the sweet sisters of their mother last spring. On the days they spent with Neve, while their father worked in Woodlea as a livestock agent, she made sure she provided stability and fun. She pressed her lips closed against the emptiness that didn't seem to fill despite the calendar pages she turned. She knew firsthand how losing a mother could strip the warmth from the sunshine and dull even the brightest of blue skies.
Neve released Maya's hand to place an arm around her delicate shoulders. 'He'll be fine and if he's not we'll call Ella.'
The concern straining Maya's expression eased. Both girls knew and liked the local vet, as she'd looked after their kelpie when he'd fallen off the farm ute. Ella was also the reason why Neve had a shaggy donkey and a sassy pony in the paddock of her rented farmhouse. Both animals had been neglected and in need of a loving home.
As a child Neve had been horse mad and she hadn't outgrown the dream to one day have a horse of her own. She just wished Ella had sent out a how-to manual along with the bales of hay. Growing up in the city hadn't exactly equipped her with the skills to outsmart her two escapees.
Kait wriggled on her hip and Neve bent to set her on the veranda beside Maya. With their burnished curls, big brown eyes and pale, round cheeks, the sisters were a mirror image of each other. When she took them to town they'd often been mistaken by tourists for her daughters, except her auburn hair was a lighter, more strawberry blonde and her eyes were green.
Footsteps sounded in the hallway behind them before the screen door opened.
'Sorry, the hospital calle—' Fliss stopped, her mouth rounding. 'Not again.'
Neve moved to take hold of the tray of iced cupcakes that tilted in the local doctor's hands.
'Yes. Again.' She set the tray on the nearby outdoor table. They'd have afternoon tea before she attempted mission impossible to return the donkey and pony to their paddock. 'This time they didn't just eat the hedge. I was sure the extra row of electrical tape would work.'
'I was too.' Fliss ran a hand through her glossy, dark hair. 'It's time your free-spirited duo met their match. If Denham and Tanner can sort out that chestnut bully of Old Clarry's, they can handle a big-eared donkey and pretty-boy pony.'
'Thanks, but Denham's busy with his wedding and I've not met Tanner.' She poured water into a plastic cup. 'I'll work it out.'
It didn't feel right relying on others. Usually, she was the one offering to problem-solve and to help. Life had taught her to be self-sufficient. After her father had died when he'd fallen from a ladder, it had only ever been her mother and her, and for a too-brief while, her grandmother.
Fliss helped Kait into a chair before passing her a cupcake on a blue plate. 'Tanner's home from droving and Denham would welcome any distraction from working out table-seating arrangements.'
'I couldn't ask Denham. It isn't just the wedding keeping Cressy and him busy, they're also getting ready to go away for their honeymoon.'
'Which leaves Tanner. He'd be able to keep Bassie and Dell in their paddock and work with them to make them easier to handle.' Fliss smiled at Maya and Kait. 'Bassie's also supposed to be broken in. You'd like to ride him, wouldn't you?'
Both bright heads bobbed.
Neve didn't realise she was chewing her bottom lip until Fliss glanced at her. She turned away to sit beside Maya. 'I'm sure Tanner knows what he's doing. But it's fine. Really.'
To her relief, Fliss also sat and the conversation lapsed. Wings whooshed as a flock of cockatoos landed in the old gum tree that threw shade across the trampoline. Dell and Bassie weren't the only ones who'd been eyeing off the ripening strawberries.
Silence settled over the veranda as everyone enjoyed the cupcakes iced in white and sprinkled in edible pink glitter. The girls liked baking and Neve made sure they cooked recipes that reminded them of their mother. A mouthful of cake lodged in her throat. One day she'd cook her own mother's favourite vanilla cake recipe.
Avoiding Fliss's gaze, she stifled a cough and reached for her water. Her new neighbour was far too perceptive and had already done enough to help her keep busy. Three months ago, she'd organised for Neve to look after the girls five days a week until Graham found a more permanent arrangement in the spring and before Maya started school.
Kait giggled as Dell plucked a fresh carrot from the garden bed and Bassie tried to steal it from her.
Fliss laughed softly. 'I know those two are incorrigible, but they really are cute.'
Neve joined in with the laughter. 'I'll remind myself of how adorable they are when it takes me at least an hour to get them into their paddock.'
'I can help.' Fliss selected another cupcake. 'I'm not on night duty, so I'm not in a rush to get home.'
Fliss and pickup rider Hewitt lived at nearby Bundara, and the house Neve rented was on their second farm. It was no coincidence she'd chosen the small town of Woodlea to move to. Bundara had been her mother's family home and she lay buried alongside her parents in the historic local cemetery.
Thanks to kind and generous Fliss, Neve had since been a frequent visitor to the bluestone homestead she'd visited as a child. Sometimes the memory of her mother's laughter would echo as she walked through the high-ceilinged rooms. The summer scent of white gardenias took her back to eating Anzac biscuits on the cool veranda with her grandmother.
Neve took hold of the empty water jug. 'Which means you can spend a quiet night in with Hewitt.'
'Wouldn't that be wonderful. He's been working late on the new adventure playground so I've barely seen him.' Fliss's hazel eyes searched her face. 'Are you sure?'
She nodded, ignoring the way Bassie threw her a sly sideways look. There'd be a battle of wills as soon as her boots hit the lawn.
Fliss dug in her jeans pocket for her phone. Neve stood and headed inside before Fliss could again mention Tanner and offer to text him. If she was honest there was more to her refusal to enlist his help than her ingrained independence. If Denham wasn't so busy she'd possibly ask him, but Tanner was a definite no.
Tanner was Woodlea's man of mystery. His name was usually mentioned in wistful tones or with a dreamy expression if it was a young cowgirl speaking. When he wasn't away droving, it sounded as though the horse trainer only hung out with a few select mates and rarely attended social events. From the variation in the stories murmured about him, it was obvious the majority of the district hadn't personally met him.
She'd only seen him once, but it was enough. Edna Galloway was justified in having the broad-shouldered cowboy at the top of her future-husband list for her daughter. Even from across Main Street, his easy grin as he'd greeted Denham had caused Neve to forget what she'd been heading to the grocery shop for.
It wasn't only Dell and Bassie she was ill-equipped to handle. Good-looking, single men also ticked such a box. It wasn't so much the combination of his dark-blond hair and tanned, sculptured features that triggered her need for self-preservation, but how he carried himself. Confident and in control, he wore his self-assurance as well as he did his faded denim jeans.
Water jug full, she turned to retrace her steps. Sure she'd had boyfriends, but between university and her mother's multiple sclerosis, and then starting up her Sydney occupational therapy practice, relationships had been put into the too-hard box. Being an introvert hadn't helped either when she'd sold her business to become her mother's full-time carer. She hadn't wanted to waste a moment of their final two years together by going out on yet another awkward date.
Her shoulders squared. She had enough to deal with without feeling tongue-tied around an eligible bachelor who'd think her useless for not coping with her new charges.
Before she reached the front door, Fliss entered holding Maya and Kait's hands. Pink shimmered on the girls' cheeks and chins. Fliss held up the sisters' hands; they too were covered in glitter. 'Turns out Bassie and Dell like being fed cupcakes as much as they like carrots.'
'Why doesn't that surprise me?' Neve said with a laugh as Fliss disappeared into the main bathroom with the two grinning little redheads.
Neve went to clear off the outside table and to check she didn't have a donkey and a pony making themselves at home on her front veranda. When she returned, a clean Maya and Kait played in the toy corner, while Fliss stood at the sink.
The tall brunette turned with a grin. 'I know … I'm not supposed to do the washing up.'
Neve opened a drawer to take out a folded tea towel. 'I didn't say a word.'
Fliss's laughter filled the small kitchen and the lonely crevices of Neve's heart. The farmhouse hadn't felt like a home until she'd started babysitting the girls, and Fliss, her sister Cressy, and Ella had befriended her. Now the house was busy, noisy and a riot of colour. Just how she liked things. Light caught in the pink specks scattered across the kitchen bench. And today it sparkled.
She smiled and took hold of a plate to dry. Fliss glanced at her. 'All this glitter reminds me of the hoof polish the ponies wore in the trail ride parade. I'm sure the girls would love some for Bassie and Dell.'
'I'm sure they would too.'
'I'll ask Kellie where she got her pink polish from when we see her at the small-hall festival. You're still right to go?'
'I won't have the girls and Ella's determined I come along.'
'Trust me, if Ella's set on you going, you'll have no hope of backing out. She's dragged Cressy and me halfway around the countryside to make sure we had some fun.' Fliss placed a bowl in the dish rack. 'I can't wait to see the Reedy Creek Hall decorations. It always looks so different to when it's used as an emergency control centre. Touch wood, there're no more floods and that Drew Macgregor's header is the only thing to go up in flames.'
Neve nodded. She was still to meet many of the locals, but she'd heard about the flooding spring rains as well as the Christmas harvest fire.
Gravel crunched and a diesel car engine chugged. She glanced at the clock. Graham was here early to pick up the girls. Usually, she'd give them dinner and a bath before he took them home.
She didn't need to call out to Maya and Kait. Toy horses in their hands, they raced out the door and down the veranda steps to hug the man walking along the garden path. Bassie and Dell stood in the shade of the garden shed and barely flicked an ear as Graham passed by. If only they'd stay so placid. Who knew such short, stubby legs could move so fast.
Graham picked up Kait, and then, holding Maya's hand, joined Neve and Fliss on the veranda. He assessed the destroyed vegetable garden beds. 'Someone's been busy?'
Neve grimaced. 'Yes, but don't worry, the girls and I will still make the carrot cake we promised you. You're here early.'
'I thought I'd take the afternoon … off.'
As he looked down at his daughters, Neve swapped a concerned look with Fliss. The anguish of losing his wife was imprinted on Graham's weary face. Fresh silver glistened in the cropped brown hair at his temples.
He dipped his head at Fliss. 'That Hewitt of yours has been hammering up a storm in the adventure playground.'
'He says another two weeks, and a final working bee, and it'll be done.'
Maya's smile beamed as she tugged at her father's hand. 'Neve's taking us. We're going to be the first ones to play on it.'
'That sounds like fun.' Graham's voice deepened and he paused to clear his throat before glancing at Neve. 'Thank you for all that you do for the girls. I don't know how we'd cope without you.'
She didn't immediately answer. She was the one who didn't know what she'd do without Maya and Kait. Their tight cuddles and cute chatter never failed to keep her loneliness at bay. The brutal ten months after her mother's funeral and before they'd come into her life had proved she wasn't used to being on her own or not having anyone to care for.
Even with packing up and selling her Sydney family home, she'd felt purposeless. She'd never made a decision that only involved herself. She'd never had spare time that required filling. Since she'd been at high school, she'd done the washing, cooking or shopping whenever her mother's joints had ached or she'd been unable to stand due to her poor balance.
Fliss slipped an arm around her shoulders. 'It was Woodlea's lucky day when Neve called to rent this place.' She paused to glance at the nearby pony and donkey. 'Especially for those two.'
Fliss's amusement dispersed the heavy emotion. Neve went inside to collect the girls' backpacks. Through the screen door she heard their excited voices filling their father in on what they'd done today. The knowledge that she'd kept them busy and made their day happy eased the ache in her throat.
After she and Fliss had waved Maya and Kait goodbye, Fliss turned to hug her. 'Thanks for afternoon tea. See you and Ella on Saturday night and … good luck with the destructive duo.'
'Thanks.' She crossed her fingers and held them behind her back. 'I'll have them out of the garden in no time.'
image
Even an hour had been an optimistic estimate of how long it would take to get Dell and Bassie back into their paddock. The usual bribery of hay failed to work, so Neve used their need to evade her to eventually direct them through the gate.
If either animal had been wearing a headcollar she would at least have been able to catch them. But the day after they arrived both headcollars had been removed. She hadn't been close enough since then to put them on again. She still didn't know who the clever culprit was who'd taken them off.
Once Dell and Bassie were where they belonged, Neve made sure the electric fence was intact and the red light of the charger blinked. As purple shadows dappled the lawn and the first blush of sunset brushed the sky, she went inside.
A coffee in one hand and her phone in the other, she settled onto the end of the living-room sofa. From such a position she had an uninhibited view of the electric fence through the large front window. She'd kept watch before, and if she had any hope of outwitting the terrible twosome, she needed to stay one step ahead. The only way to do this would be to discover how they escaped.
She was swapping texts with Ella about what to wear to the upcoming festival when Dell and Bassie approached the two strands of electrical tape that formed the gateway. The plastic-handled metal hooks that slipped into the loops on the corner post didn't carry any charge. Bassie and Dell appeared to sniff at the hooks. Dell then pulled the bottom hook free even before Neve realised one strand of white tape sagged onto the ground. If she wasn't so dumfounded, she'd have been impressed.
She sprang off the lounge and used her phone to film Dell ducking under the remaining wire and Bassie pawing the ground before he followed. The donkey and pony touched noses then ambled towards the pots of sunflowers growing alongside the garden shed.
Neve headed outside. Logic told her that Houdini Dell had more than one escape method as this was the first time the tape at the gateway had been removed. She had more hope of plugging holes in a bucket than of keeping Dell and Bassie where they were supposed to be.
Another hour and a half later, and with only the pale wash of moonlight to see by, Dell and Bassie were in their paddock. Neve double-checked the knots on the baling twine she'd used to secure the gate hooks.
'Sleep tight,' she said, rolling her shoulders to ease her weary muscles. Dell lifted a heavy eyelid to give her a placid look. Bassie ignored her. 'I know I will.'
But as Neve lay in bed, a loud bray from outside her bedroom window startled her. She groaned, rubbed at her forehead and reached for her phone on the bedside table. It didn't matter how awkward or out of her depth she'd feel around Tanner, it would soon become a safety issue if the girls were in the garden with Dell and Bassie. She also couldn't impose on an already flat-out Denham. Stomach swirling, she texted Fliss for Tanner's number before her self-preservation had a meltdown.
image
Tanner Callahan parked in the shade of an established cedar tree. He made no move to turn off the ignition of his blue ute. The V8 engine rumbled, masking the thundering of his heart. He stared at the woman and two young children waiting for him beyond the garden gate on the neat green lawn. Sunlight glanced off their auburn hair.
He could ride an unbroken brumby and offer carrots to a grumpy mountain of a rodeo bull, but he was in no hurry to leave his ute. Only two things unnerved him: anyone under four feet in height and small-town matchmaking. Not that the woman before him would threaten his bachelor status; she was already spoken for. He'd passed a man in a white four-wheel drive not far from the front cattle grid. When Fliss had given him directions she'd said no one else lived along this road.
He turned the ute key and the sudden silence magnified the pounding in his ears. In this woman's case, what dried his mouth was what she represented. The way she held one child and had her arm around the other conveyed her deep love and warmth. All the homely scene needed was a white picket fence and he'd be looking at the embodiment of a perfect family. He reached for his battered felt hat on the passenger seat and jammed it on, making sure the brim was low enough to hide his expression.
He may have found Meredith, his birth mother, and he may have worked through the childhood self-doubts associated with having been adopted, but his fears refused to fade. Abandonment continued to coil inside, striking out at any tentative sense of stability. Common sense argued that a woman to love, a home and children would fill the chasm within him. Yet, his self-control insisted that giving in to such yearnings would only make him a fool. He couldn't again risk having his trust, let alone his heart, broken.
He left the ute cabin and the warmth of the morning sun spilled across his shoulders. The well-oiled gate didn't make a sound as he walked through and past a bed of fragrant yellow roses. To his right were the remains of a vegetable garden, while to his left a pony and a jenny stood beneath a gnarled pepper tree. This was his first sight of whom he'd come to see and he'd soon know what he'd be dealing with. But his attention refused to leave the woman before him.
A gust of wind tangled in her long hair and she brushed the red-gold strands from her cheek. She shifted the smaller girl she held on her jeans-clad hip higher, before again draping her arm around her older daughter. From Fliss's earlier phone call, he knew the woman's name was Neve and she was new to town. From Neve's own phone call, he knew her voice was quiet and sweet. He looked away from the fullness of her lips and the way the breeze moulded her green shirt against her gentle curves. Her partner was a lucky man.
She greeted him with a smile that was gone even before it had begun. 'Thanks for coming so quickly.'
He stopped a body length away. 'No problem. Fliss said it was urgent.'
He didn't know if it was the effect of hearing Neve's voice in person or the unblinking brown stare of her daughters, but he couldn't walk closer. All his instincts said to keep his distance.
Neve nodded. The day's heat flushed her cheeks and tension creased a faint line between her brows. He could understand her concern at having a pony and donkey running amuck.
'Girls, this is Tanner. He's come to help us with Dell and Bassie.' She paused as she nodded towards the child she carried. 'This is Kait and this is …' Her arm tightened around the taller girl, who wore a white dress and pink cowgirl boots. 'Maya.'
He didn't immediately reply. There had been a flash of apprehension in Neve's green eyes that didn't fit with her calm words or what he'd come here to do. Her hold on her daughters could just as easily be read as defensive as well as maternal. The older child stood too still and straight, as though she'd take flight if he made a sudden move.
'Hi.' He smiled to offer reassurance and to ease his own tension.
Neve blinked and the brown eyes of her daughters widened. No one spoke. Great. This was why he avoided babies and children. He had no idea what to say or do. It had only ever been his older, adoptive parents and him. He'd always lived in an adult world.
After what seemed like an endless second, Maya said, 'Hi.'
'Hi,' her younger sister repeated.
Unsure of how to respond, he gave each girl a quick nod.
'So … what do you want to do first?' Neve asked as she gazed towards the two offenders dozing in the shade.
To his relief, her daughters also looked at their pets.
'The first thing will be to make Dell and Bassie's paddock escape-proof.'
He made a quick assessment of the twin rows of white tape that formed the near side of the pony paddock that also doubled as an orchard. Just like Neve had explained, the other three sides were wire and in good condition. He returned to his ute for some portable horse panels.
While he dismantled the electric fence and assembled the panels, Neve and her daughters watched from a garden bench. Beneath the pepper tree, the pony and donkey continued to sleep. He wasn't fooled. The flicker of their ears betrayed that they knew exactly what he was doing.
He pinned the final panel into the ground and attached two small loops of blue baling twine at hip height. The sun's heat had strengthened, and from the row of trees beside him he could smell the scent of oranges. A few winter frosts and the fruit on the laden branches would be sweet enough to eat. He turned away. Everywhere he looked, this small farm reminded him of how much it had been shaped into a home by loving hands.
Neve and the two girls approached. When they drew near to the fence each girl reached out to touch the cold steel.
Neve's lips curved, but her smile didn't reach her serious eyes. 'Unless Bassie and Dell dig their way out, that has to hold them.'
'It will.' He bent to collect two dusty headcollars and lead ropes from the tub Neve had set near the old gateway. He'd spoken to Ella on the drive out and she'd confirmed that the pony had been broken in and that the donkey possessed far more manners than she displayed. 'Let's see how they like their new fence.'
Maya left her mother's side to walk up to him. He forced himself to stay relaxed and for his shoulders to not brace. Up close he could see the freckles across her small nose and feel the intensity of her fierce frown. 'Bassie's is the red one, he doesn't like orange.'
Unsure if her tone was bossy, upset or worried, he glanced at Neve.
She moved to rest her hand on Maya's shoulder. 'It's okay, sweetheart, Tanner knows who owns which headcollar.'
'I do.' He hesitated. Maya's frown hadn't eased. He held up the noseband of the orange headcollar. 'Dell's is bigger here to fit the shape of her donkey jaw.'
Neve's smile had him turn on his boot heels and head towards the pepper tree. The warmth and thanks in her gaze unsettled him almost as much as interacting with Maya had. Whenever Neve's eyes met his, he was torn between looking away and staring. Her irises were such a vivid sea green. He'd never seen such flawless skin or hair that burned with fire under the sun and glowed gold in the shade. Neve's partner wasn't just a lucky man. He was a very lucky man.
With every stride that Tanner took away from Neve and her daughters, the tension leached from his shoulders. He'd survived. Just. Things could have been worse. There could have been little girl tears or Neve could be single and yet another woman he had to avoid when in town.
He slowed his pace as the donkey and pony spun around to face him. He was under no illusion they wouldn't bolt the moment he got close. The savvy pair were seasoned rascals. Intelligent and inquisitive, they'd be quick to learn bad habits. There was nothing he liked better than working with animals, the more cantankerous and badly behaved the better. Once he'd gained their respect and trust, their loyalty and love were unconditional. When he'd met his palomino mustang, Arrow, the horse had been hellbent on driving him out of the round yard.
Making sure he held the headcollars and lead ropes by his side, he altered his path to head off any dash the pony or donkey might make to the right. The toss of Bassie's golden mane identified him as the ringleader. Not looking directly at either of them, Tanner kept his posture relaxed as he approached Dell's left shoulder. He'd catch the donkey and then focus on Bassie, who'd backed up to ensure that Dell acted as a physical barrier between Tanner and him.
He drew near to the donkey, and when she swung her head away signalling she'd move, he took a step backwards. Dell stayed still and looked at him. He stepped forward again and when she turned her head, he stepped back. Using the pressure-on and pressure-off technique, he gauged her comfort zone. Soon she let him extend a hand to touch her neck and then allowed him to rub her withers. He made no move to slip on her headcollar. Instead, he leaned in close to give her neck a good scratch.
She stared at him, her oversized ears flickering. Taking his time, he draped the lead over her neck and put on her headcollar. From the corner of his eye he saw Maya clap her hands. He again scratched Dell's neck as positive reinforcement for her cooperative behaviour. Unimpressed, Bassie stamped his hard little hoof.
Dell followed Tanner over to the new fence, where he tied her to the blue baling twine. If either donkey or pony pulled back, the baling twine would snap before they hurt themselves or broke their lead rope or headcollar. He collected a curry comb from the tub and, talking quietly, brushed the dirt from Dell's shaggy grey-and-white coat. Bassie sighed and left the shade of the pepper tree. Making sure he again kept Dell between Tanner and him, he stopped to watch Tanner pick up Dell's feet.
After he'd made sure the donkey was quiet and the girls would be safe around her, Tanner turned his attention to Bassie. Thanks to using the same pressure-on and pressure-off strategy, the pony soon wore his red headcollar and was tied beside Dell. Once Tanner had assessed his temperament and was certain he too was safe for the girls to handle, he nodded at Neve and her daughters.
The two tiny redheads jumped off the bench. Neve smiled as she took their hands and slowed them to a walk. Tanner focused on brushing Bassie's taffy coat. He must have been alone for too long last droving trip. The beauty of a woman's smile shouldn't cause his chest to tighten.
Bassie peered at him through his long blond forelock.
'I know, mate,' Tanner said under his breath. 'I need to get out more.'
After the girls took a turn at brushing Dell and Bassie, Tanner let the pony and donkey out in the orchard. Until there were no more catching issues, their headcollars would stay on. He'd already checked that there were no taps or other hazards for the headcollars to snag on.
Neve laughed softly as both animals sniffed the fence and then strolled away to graze. 'They know the game's up. Usually, they wait for me to leave so they can bust out again.'
Tanner returned the lead ropes and brushes to the tub. It didn't matter if Neve's laughter was as easy on his ears as the tone of her voice, it was no excuse to make small talk. He needed to let Neve and her girls get out of the sun. Today was also the first day of many. Dell and Bassie might no longer be escapees, but there was work to do before the pony could be ridden. He looked beyond the garden fence to the rolling paddocks dotted with black cattle. Not that there was anywhere for the girls to ride. There were no easily accessible cattle yards or pony-sized paddocks.
He risked a glance at Neve. 'I'll text through a list of things that will help keep Dell and Bassie out of mischief. I suspect it's Dell who knows how to remove her and Bassie's headcollars. Donkeys can get bored and especially love toys.' Maya and Kait's smiles widened. 'I'll also set up a round yard that will give us a safe space to work and for the girls to ride. I have a spare set of panels and can drop them over tomorrow. I can either assemble them or … your partner could.'
Neve's eyes briefly left his. 'Sorry … I thought Fliss explained. Bassie and Dell are mine, but Kait and Maya aren't. That would have been Graham, their father, you passed on the road.' She held up her left hand that he'd noticed bore no wedding band, but not everyone who had children together formalised their relationship. Colour washed her cheeks. 'There's no partner … actually no anything. I'm here on my own.'
Chapter Two
Saturday morning rush hour in small-town Woodlea was in full swing.
Neve waited beside the white picket fence of the sportsground for the stream of dusty cars to slow. Behind her children laughed as they climbed the play equipment in the adjacent park, while their parents browsed the stalls at the farmers' markets. The aroma of fresh coffee and bacon wafted on the breeze, but the combination failed to make her mouth water. She'd overindulged on a huge breakfast egg-and-bacon roll.
She transferred the heavy bag she carried to her other hand. She'd also gone a little overboard at the honey stall. The markets were on once a month and she tried to support the local small businesses as much as she could. Fresh crumpets drizzled in raw organic honey were on the menu when her hunger returned.
A horn honked and she waved as Denham and Cressy drove past in a white Land Cruiser ute. She checked the clock on her phone. She had fifteen minutes before she was due to meet Cressy at the Windmill Café.
Taking advantage of a break in the traffic, she headed across the road with a group of locals. Three girls in hot-pink-and-black netball dresses walked alongside her, while two boys dressed in cricket whites surged ahead. It wasn't only the markets that brought everyone to town. Team sports also ensured that parking along Main Street was in demand. Which was why she parked up the hill near the craft shop. She'd head there now to leave the honey in her car.
A flash of royal blue caused her to frown and to take a second look at a man ahead who wore a wide-brimmed hat. Both times she'd seen Tanner he'd worn a blue cotton work shirt that sported the embroidered emblem of a horse and his name above his left pocket. Even though she knew he was at Rosewood putting up the round yard, her nerves tightened.
Despite his visit yesterday being a success with Bassie and Dell, she remained on edge. It was as though everything she'd said was on constant replay in her head. The more she revisited her conversation with Tanner the more she cringed. As if she'd needed to state the obvious and explain to the girls why he was there or expand on her single status. When the pedestrians ahead parted and she saw the man in the blue shirt and hat wasn't as tall as Tanner, she lowered her tight shoulders.
Now she'd met him, her need to avoid the cowboy had intensified along with her awareness that he was way out of her league. When he'd grinned at her and the girls, there'd been a moment when all she could do was stare. His eyes had been such a pure light blue and a disarming dimple had appeared in his cheek. But even when he'd smiled his jaw had remained as rigid as the granite that scarred the ridge.
She opened her car door and pushed aside the stirrings of curiosity. When Maya had approached him, Tanner had tensed. But no good would come of wondering why he'd reacted as he had. Just like she shouldn't read anything into his response to the news that she wasn't the girls' mother or even married. The muscle that had worked in his lean cheek could just as easily have been caused by Kait walking over and breaching his personal space.
With the bag of honey in her car, Neve navigated her way through the shoppers towards the centre of town. Outside the charity shop she stopped to pat a poodle-kelpie cross tied to the lamp post. The affectionate dog owned by old Will was the full sister of Cressy's energetic Juno.
She entered the Windmill Café and just like the street outside, Woodlea's only coffee shop was busy. The farm clothes, sports uniforms and the brochures being read identified the crowd as a mix of locals and out-of-towners.
Sally gave her a welcoming grin from behind the coffee machine. 'Latte?'
Neve returned her smile. It was such a simple thing having someone remember your order, but it reassured her that she wasn't as invisible as she sometimes felt. She'd drop everything again in a heartbeat to care for her mother. It brought her great comfort to know her mother had been surrounded by memories and the walls of her own home until the very end. But there had been a personal price to pay. The years by her mother's side had proved isolating. 'Yes, please.'
Cressy waved at her from the back of the noisy, crowded room. Smaller than her older sister, Fliss, Cressy shared her sibling's thick dark hair and hazel eyes. When Neve had met the no-frills cowgirl over dinner at Fliss and Hewitt's, she'd liked her straight away. They exchanged a hug.
'I keep forgetting how busy it is on a Saturday,' Cressy said as she returned to her seat. 'I usually don't come in on the weekend.'
'Yes, every man and his dog seem to be here this morning.'
Cressy's grin turned mischievous. 'That is everyone except a certain horse trainer.'
Neve failed to quell the rush of heat in her cheeks. There would come a time when she'd made up for her lack of social opportunities and wouldn't always blush. Her fair Irish skin revealed far too many of her emotions.
'No, Tanner isn't. By now, Dell and Bassie would have their very own round yard.'
'I take it everything went well yesterday?'
'I still can't believe Tanner simply walked up and caught them. I could run a marathon after all the exercise I've had chasing them.'
Cressy's soft laughter merged with the hum of conversation. 'I know I'm biased because he's Denham's cousin, but Tanner does have a way with horses.'
'And donkeys. Honestly, when he scratched Dell's neck I swear her eyes glazed over.'
Cressy laughed and pressed a hand to her ribs. 'Don't make me laugh. I did something to my side in the hay shed.' She paused to take a deep breath. 'Wait until you see what Edna does when she's around Tanner. Which reminds me, Edna's in town and she'll be looking for you.'
Neve glanced out of the large shop window at the busy Main Street, half expecting the social queen bee to be peering inside. Edna was a formidable town personality, but so far, apart from a five-minute inquisition when Neve had arrived, the local gossip had left her alone.
'Why? I made sure I gave her just enough of my life story to keep off her radar.'
Cressy began to laugh and stopped herself at a chuckle. 'Very wise.'
'Edna went to school with my mother and even our grandmothers were friends. I'm sure it's hardwired into my DNA to watch what I say around her.' Neve smiled at Sally as she delivered her latte. 'I've no doubt Edna's mother and grandmother also took a keen interest in other people's lives.'
Cressy also gave Sally a grin before the university student returned to the counter. 'Bethany thankfully seems to have broken with tradition. All she's interested in is finding a man her mother disapproves of.' Cressy spooned sugar into her cappuccino. 'Odds on Edna wants to see you now that Tanner's going out to your place because she'll be checking there isn't anything happening between you.'
'That's ridiculous. When she grilled me, I made it clear I didn't move here to find a man.'
'I know. Just be prepared if she tracks you down.'
Neve nodded and stared into her latte. There was zero chance of Edna's fears coming true. Even if she was ready for a relationship, which she wouldn't be while her life remained rudderless, Tanner could have any woman he wanted. She didn't exactly have a history of men queuing to date her.
'Neve …' Cressy's serious voice broke into her thoughts. 'I usually don't meddle, but there's a reason why Tanner's so good with horses. He lets them get close … it's very rare he lets … people do the same. When he does it's only ever a short-term thing and this can, and does, lead to … hurt.'
Not sure what to say, Neve nodded before steering the topic onto something safer than Tanner's love-life. 'So how are the wedding plans coming along?'
'Fliss has missed her true vocation. She might be a brilliant doctor, but she was born to be a wedding planner. All those to-do lists would do my head in. She's even found the most beautiful pair of handmade white cowgirl boots.'
Neve took a sip of her latte to hide her grin. Horrified that Cressy would wear her battered work boots with her bridal gown, Fliss had made it a priority to find the perfect pair of wedding boots. Preoccupied with the glimpse of a blue shirt out the café window, Neve slowly lowered her glass to the table.
Cressy turned to look at the people on the street. Aware that her face would have revealed her distraction, Neve nodded towards the delicate white crocheted squares decorating the smooth trunk of a plane tree. On each visit to town, there were new woollen creations draped over the streetscape. The mysterious guerrilla knitters had firmly put Woodlea on the tourist map. 'The recent yarn bombing seems to have a wedding theme?'
'Or it could be white for winter,' Cressy said with a twinkle in her eyes.
'True.'
Cressy finished her cappuccino. 'I'd better go and make sure Denham's survived his meeting with the glamping people. He said he was fine to talk to them on his own, but at the first mention of what cotton count the sheets were, he'll be grinding his teeth.'
Neve too finished her hot drink. 'The pop-up glamping village will be such a fun way to accommodate wedding guests at Glenmore.'
'I hope so.' Cressy stood and tucked her pink shirt into her jeans. 'Even Ella said she'd sleep in one and she likes her creature comforts. She's going to ask if you want to share.'
Neve came to her feet. She'd only known Cressy for three months, so hadn't wanted to presume she'd be invited to her wedding. She didn't try to hide the delight in her words. 'I'd love to.'
'I'm so glad. Make sure you keep the last weekend of May free.'
'I sure will.'
Once out of the coffee shop, they swapped a last hug and went in opposite directions.
Still smiling at knowing she'd be sharing Cressy's special day, Neve scrolled through her phone to find Tanner's list of things she'd need for Dell and Bassie. He hadn't been joking when he'd said donkeys liked toys. Luckily, she already had a hoop and a small ball at home. She also owned a large fitness ball that Dell would make better use of than she ever had. The other items she'd find at the saddlery.
The leaves on the plane trees rustled as she passed as if they were whispering to her. Soon they'd turn the yellow-amber hue of her honey. The white bell tower of the old church shone against the cloudless sky. It was inside the historic stone walls that her mother had been christened and her grandmother married.
This was why she'd left her city world. Out here where the breeze carried the scent of eucalyptus after rain and nature painted in bold, intense strokes, she was returned to a time she associated with family. Each step she took along Main Street followed a path her mother and grandparents would have taken. Each building she entered they too would have frequented, even if the train station now housed the library and once occupied buildings stood empty.
Being in Woodlea anchored her and connected her to something bigger than she was. The town reminded her of the people she'd loved. She could only hope it would also help her find her place in an unfamiliar world in which she was now the only one left.
She pushed open the saddlery door. The timeless smell of leather enveloped her. The shop owner smiled from where she was helping a mother and daughter buy a pair of boots.
Neve headed for the back of the shop where a coloured array of leads hung on the wall. She was right for a saddle and bridle as Fliss had borrowed what Bassie would need from her young friend Zoe, who'd outgrown her pony. From the lunging leads, Neve chose a deep purple and from the saddle cloths she selected a red colour to match Bassie's headcollar.
But as she stood in front of the rugs, she had no idea which sizes would fit or whether she needed the combo design, let alone ripstop fabric. The shop owner was still busy fitting boots on the tiny cowgirl so Neve sent a text to Ella.
While she waited for a reply, she browsed through the shelf filled with horse books. But when there was no message from the vet she bit the inside of her cheek. She really needed to keep moving. She didn't usually have the girls on a Saturday, but Graham mentioned he might need to go to Dubbo after lunch. Before she could even think it was a bad idea, she texted Tanner.
She eased out a tense breath. Communicating by message was far less nerve-racking than talking face to face. There was far less risk in typing a few short words than stringing together a sentence. He also mightn't text back as his phone could be in his ute while he finished the round yard.
His reply was almost immediate: Are you in the saddlery?
Yes. In front of the rugs. What size is Bassie? she responded.
I'll come over. I'm across the road.
image
What had he been thinking? Tanner tunnelled a hand through his hair as he jogged across Main Street towards the saddlery. It hadn't been his brightest idea to call into Woodlea, even if the latest issue of his horse magazine was in the newsagent. Both Edna and Neve were in town.
But he couldn't not help Neve. He never went back on his word and he'd said he'd sort out her pony and donkey. He could text through Bassie's rug size, but it would be quicker to see for himself what options the saddlery had. He stepped onto the footpath and headed towards the shop.
He'd had time to deal with yesterday's curve ball that Neve was single. Everything would be fine as long as he kept his distance. Last week he'd helped Sally load her groceries into her car. By that afternoon the town grapevine had hyperventilated with the news that despite the decade age gap, they'd secretly been an item and had moved in together. All it would take would be a careless, too-long look into Neve's green eyes and people would sense how aware he was of her.
Not only had he noticed far too much about her, he didn't need someone like Neve to unearth the loneliness he'd buried deep inside. Warm and kind-hearted, she'd love her own children as much as she cared for Kait and Maya. He'd carved out a hard-won contentment at being on his own that he couldn't afford to lose.
He entered the saddlery and the first thing he saw was the back of Neve's auburn head. Today she wore a white dress with black dots and like yesterday her loose hair fell down her back. The red-gold strands caught the overhead light and reminded him of the wash of a sunset across a winter sky.
As if sensing his presence, she half turned. 'Hi. Thanks for coming. I hope I haven't dragged you away from anything?'
It was just subtle, a hint of warmth in her cheeks and a breathlessness to her voice, that suggested she wasn't as relaxed as she appeared.
'No worries. I was across the street.' He broke eye contact to scan the shelves filled with an assortment of folded rugs. 'There're quite a few to choose from.'
'You can say that again.'
'This is the size we need for Mr Bassie.' Tanner pulled out a royal blue rug. 'This rip-stop canvas will also cope with your barbed wire fences.'
Neve took hold of the rug. He didn't miss the way she made sure their hands didn't connect. 'Great. What about Miss Dell?'
'Clare will need to order her a special one along with a fly mask.' He moved away to collect a box of worming paste. Yesterday he'd thought it had been the roses in Neve's garden adding a floral perfume to the air. Now he wasn't so sure. The longer he stood near her the more the fragrance of summer flowers filled his lungs.
When the rug and saddle cloth slipped from Neve's grasp he moved forward to catch them. But she stepped back as she adjusted her hold on the bulky items. 'Thanks. I've got them.'
The careful tone of her voice reaffirmed his impression that she valued her independence. She'd tried to manage Dell and Bassie by herself. She also hadn't wanted him to carry the tub of lead ropes and brushes over to her house. If she'd known how, he was certain she'd have put up the round yard. He moved away, respecting her message.
Over at the counter, Clare handed the little blonde cowgirl a bag containing her boots. While Neve browsed the grooming kits and brushes, Tanner spoke to Clare about ordering Dell's donkey coat and fly mask.
As Neve paid for her items, Tanner's phone pinged with a new text message. Denham had seen his ute and wanted to know if he'd come for a drink at the Royal Arms. He'd just spent the past hour discussing the softness of sheets and the décor of portable bathrooms.
Tanner texted he'd be there in five minutes. He glanced sideways at Neve as she brushed her hair off her shoulder and laughed at something Clare said. He also could do with a drink. Being around Neve, even for a short amount of time, made him feel restless and on edge.
But as he held the door open and Neve walked through, the sound of heels clicking on hard concrete warned him that having a cold beer would have to wait. A woman bore down on them. Her perfectly coiffured grey hair had to be the result of a visit to Taylor at the hair salon. Pearls gleamed around the woman's neck. Her lips curved in a satisfied smile as her gaze zeroed in on Neve.
'Have you met Edna yet?' he asked, resisting the urge to take Neve's arm and cross the road.
She only had time to give him a quick nod before Edna's strong perfume engulfed them.
'Tanner …' The notorious gossip extended her arms and embraced him. From long practice, he avoided breathing until she'd released him.
'Edna.' He glanced at Neve. 'You know Neve?'
'Of course.' Edna air-kissed Neve's cheeks. 'Our families were old friends. Which is why I have a duty to fulfil.'
'Duty?' Scepticism added a wry edge to his tone.
In an emergency Edna was indispensable. Her efficiency, local knowledge and zest for being in charge had seen Woodlea weather a mini-tornado as well as spring floods. But when it came to unselfish acts of goodwill, the jury was out as to her true motivations. Some locals swore she had a heart of gold, but others, like Tanner, suspected Edna usually had an agenda.
'Yes.'
Tanner braced himself. The gleam in her sharp gaze usually preceded an indirect order to come to Sunday lunch.
Edna turned to Neve. 'I worry about you out at Rosewood all by yourself.'
'That's very kind of you, but I'm not on my own. I have the girls.'
'I know. It's been such a relief to Graham to have them so well looked after. But you also need adult company.'
Tanner didn't miss the way Edna shifted so she now stood between Neve and him.
The older woman touched Neve's arm. 'Which is why I've organised for you and that nice young pharmacist, Michael, to have dinner tonight. My treat.'
'Thank you, Edna. That's so thoughtful.' The sweetness of Neve's words had Edna raise a hand to her chest in false modesty. Then Neve's chin angled. 'Unfortunately I'm busy.'
Edna blinked. Tanner masked a smile. Neve's tone was as resolute as the steel of the round yards he'd work Bassie and Dell in tomorrow.
'Busy?' Edna's frown would have stopped a saddle bronco mid-buck.
Neve's expression remained serene. 'Yes. Very busy.'
'Well then, let's make it next Friday.'
'Sorry. I'm busy then too and the weekend after.' This time Neve patted Edna's arm. 'I really appreciate you looking out for me, but Tanner will be around for the next few weeks should I feel lonely.'
Admiration filled him. Neve might be all big eyes, creamy skin and soft words, but she was whip-smart with a strength of will to match.
Edna's gaze sharpened as she turned to him. 'You haven't spent weeks working with Bethany.'
He held Edna's stare. 'Bethany's only ever had the one horse to work with.'
Edna pursed her lips as she glanced between Neve and him. 'I see.' Her expression cleared. 'When you're done at Rosewood, keep your schedule clear. Bethany's always talking about getting another project horse. I think now would be a good time.'
He kept his expression neutral while he worked out how soon he could organise a new droving job. The season out west continued to be dry and help was needed to move hungry stock along the travelling stock routes. 'I'm sure it will be.' He glanced down the street to where the white wrought iron of the two-storey Royal Arms gleamed. 'Nice to chat, Edna, but Denham's waiting. I'd best get moving.'
'I'd better go too,' Neve said, swapping the oversized bag she carried to her other hand.
While Edna air-kissed Neve's cheek, Tanner moved a safe distance away.
Knowing Edna was watching him, he briefly looked at Neve. 'I'll be out at nine if that suits?'
'I'll be home.'
Tanner nodded at Edna. 'I might see you next time I'm in town?'
Edna's smile grew smug. 'I'm sure you will thanks to your blue ute. I always know when you're here. It's the only one of that colour.'
Without another look at either woman, Tanner strode away. He scraped a hand over his stubble. Next trip to town, he'd park in a side street or he'd borrow Phil's farm ute. Small-town matchmaking never failed to make him feel like a wanted man.
His tension must have shown on his face, as when he walked into the Royal Arms Denham didn't say a word, just slid a beer across the table towards him.
'That obvious?' Tanner said with a grimace as he took a seat and curled his fingers around the cold glass.
Denham touched his beer to Tanner's. 'Yep.'
Tanner sighed and relaxed into his chair. The familiar smell of alcohol was universal in all the bush pubs he'd visited in his search for who he was. Thanks to the church bell tower, the only clue he'd had about his birth mother, he'd found the answers he was looking for. Now, the only pub he visited was the Royal Arms.
Denham grinned, his blue eyes brimming with laughter. 'Cressy might have also texted that Edna had you and Neve cornered outside the saddlery.'
Tanner took a swallow of beer. 'It's all right for you. Your ute is white and you're a soon-to-be-married man.'
'I keep telling you, go out on some dates, have some fun. You might actually enjoy yourself. Once you're off the market, Edna will leave you alone.'
'That's easier said than done. My social skills are as rusty as the iron on the hay shed. Besides, I'm away so much it wouldn't be fair on anyone.'
Denham looked out the window as Edna's white four-wheel drive left town. When he glanced back at Tanner, the amusement had left his eyes. 'I know we've talked about this before. I also know the western district is doing it tough and needs drovers, but there's more than enough work for you here … if you wanted to stay.'
Tanner stared into his beer. Not only was Denham his cousin and best mate, but he was also his business partner. Denham ran the rodeo-bull-breeding programme side of their company, while Tanner dealt with the horse-training component when he was home.
Denham spoke again. 'Meredith's worried about you … and so am I.'
'I'm fine. I just need to … get away … sometimes.'
Denham didn't immediately answer, just studied him, empathy in his eyes. 'I'm here anytime you want to talk.'
'Thanks.'
He didn't say anything more. He had no words for what surged and seethed inside, even for Denham. The only thing that provided a respite from his restlessness and uncertainty was droving.
Out on the long paddock, there was just him, his horse, dog and a mob of cattle. There was no more unpredictability, complexity or heartache. Out in the space and bush solitude, a family didn't force a young mother to give up her son. Out in the red dust, an adoptive father didn't reject his son. And out where the stars blazed in the midnight sky, a woman didn't make promises she had no intention of ever keeping.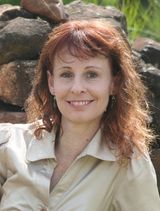 USA Today bestselling author Alissa Callen is a country girl happiest living far from the city fringe. She draws inspiration from the
countryside around her and from the resilience of local bush communities. Once a teacher and a counsellor, she remains interested
in the life journeys that people take. Her books are characteristically heart-warming, authentic and character driven. Alissa lives with
her teenage family on a small slice of rural Australia near Dubbo in central western NSW.