Ahead of Valentine's Day we asked some real-life romance authors who their favourite fictional couple are (they are the experts after all).
Here's what they said:
Eva Scott
I've thought about this question a lot and I keep coming back to the same answer: Mr Darcy and Elizabeth Bennett. Jane Austen's characters resonate across generations, centuries and now, into a new millennium. Not only do I love them in her original work, Pride and Prejudice, I also adore them reinvented in Bridget Jones's Diary by Helen Fielding. Long may they live on.
Rachael Johns
My favourite fictional couple would have to be Bridget Jones and Mark Darcy – they are a classic case of grumpy-sunshine and opposites attract, two of my favourite romance tropes. Bridget is so relatable, and Mark has such a good heart, while also being so damn sexy. What's not to like?!
Stella Quinn
This changes a lot (I'm fickle that way). For a long time it was Tom and Isabel from The Light Between Oceans. I loved the remoteness of the setting on a lighthouse rock far off the coast and how it gave them a world so removed from the war he'd fought in. At the moment it is Cormoran Strike and Robyn Ellicott from Robert Galbraith's crime series. I love (love!) the fact that his core belief about himself is that he's a protector, and yet his war injury actively prevents him (in the action scenes) of protecting his partner when she gets herself in trouble. He has to wrestle with frustration on a daily basis and often doesn't win. He's flawed, she's got emotional hurdles to get over, and there's mist and cobblestones and depravity lurking in the dark corners of modern day London.
Mandy Magro
Hands down, would have to be Jamie and Claire Fraser from Outlander. I adore the kind of passionate love that develops between a rugged alpha male and a strong leading woman. And the way he dons that kilt, oh laddie, it's getting hot in here!
Alissa Callen
My go-to fictional couple is Anne Elliot and Captain Frederick Wentworth from Jane Austen's Persuasion. I am a sucker for a second chance trope, a steadfast heroine and a hero with an honourable heart.
R.J. Groves
One of my favourite fictional characters come from a rural romance — Tabitha and Fergus from Something to Talk About by Rachael Johns. Their witty banter is amusing, and their chemistry pours off the pages despite both of their struggles.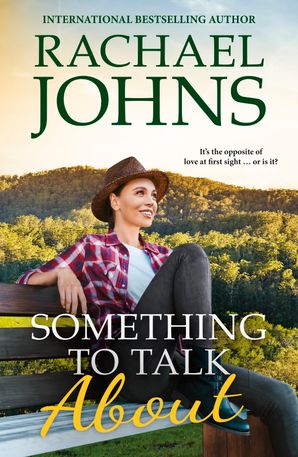 Penelope Janu
My favourite fictional couple (leaving Jane Austen's Elizabeth Bennet and Fitzwilliam Darcy from Pride and Prejudice to one side for a moment) are Margaret Hale and John Thornton, from Elizabeth Gaskell's North and South (the novel and the BBC adaptation). Yes, the novel was written in 1854, but many of the themes, social commentary on a changing world, overcoming past pain and prejudices, family dynamics and falling in love, are exactly what I enjoy when I read rural romance!
Nicola Marsh
My favourite fictional couple in books are physics professor Dr Jane Darlington and legendary footballer Cal Bonner from Susan Elizabeth Phillips romance, Nobody's Baby But Mine. It's a fabulous enemies to lovers/opposites attract story that I adore.
Looking for something new to read? Check out these eBook deals we love!