The winners of the 2020 Romance Writers of Australia (RWA) Romantic Book of the Year awards, known as the Ruby Awards, have been announced.
Check out the list of finalists here
The winners include:
Contemporary romance

What if the love of your life forgot who you were?
When outback midwife Ava May meets Zac on a flight to Alice Springs, they tumble into a whirlwind affair. But an exciting adventure leads to a terrible accident, with shattering consequences. The couple who had so much going for them now find themselves with everything to lose.
Devastated, Ava retreats to her family cattle station to help salvage what she can of the critical situation. But at home on the drought-ridden farm, her brother is being pushed to his limits, and as his depression intensifies, Ava must step in to prevent another family tragedy.
Against the majestic backdrop of Australia's Red Centre, old dreams are shattered, new babies are born and true love takes flight.
By Australia's renowned midwife and bestselling author of Mothers' Day, The Desert Midwife is a romantic drama about strong families, medical miracles and new beginnings
Historical romance

Duty to family and country prevented their youthful love. Now malice and murder threaten their second chance…
In the summer of 1816, Emma Braithwaite struggles to keep her family's textile manufacturing company afloat. Her father has died, her brother is missing, and the new cotton factories are spreading, rendering the fine wool fabrics the Braithwaites have made for generations, expensive and unfashionable. Being a woman in a man's world of trade is challenging enough, but when her warehouse catches fire it brings her only a step away from financial ruin and debtor's prison.
After eight years of war, Major Adam Caldwell is returning for the first time to his family home, Rengarth Castle, when he stops to assist at a warehouse fire … and comes face-to-face with the woman he once loved and lost. Despite all his efforts to forget her, in truth she's never been far from his thoughts. He was unworthy of her then, and even more so now.
But as the threats against Emma escalate, they discover that someone wants control of Emma's family company and is prepared to murder anyone in the way of getting it – including Emma.
Romantic elements

Three women, three secrets, one life-changing journey.
Alice has always been a trailblazer as a scientist, activist and mother. She knew her choices would involve sacrifices, but now, on the eve of her eightieth birthday, she's beginning to wonder if she's sacrificed too much.
Alice's daughter, Sappho, rebelled against her unconventional upbringing, choosing to marry young and embrace life as a homemaker, but her status as a domestic goddess has recently taken a surprising turn.
Ged has always been the peacemaker between her grandmother and mother. A tenacious journalist, she knows what she wants in life and love, yet when everything in her world starts falling apart, she begins to question whether she really knows anyone at all.
At a crossroads in each of their lives, Alice, Sappho and Ged embark on a celebratory trip together, but instead of bringing them closer, the holiday sparks life-changing consequences and lifts the lid on a fifty-year-old secret.
Can Ged rescue her family if their story is built on a betrayal?
From bestselling, ABIA award-winning author Rachael Johns comes an engrossing and wise novel about ambition, choices and what it means to be a woman.
Speculative fiction

Okay, maybe hijacking an alien commander's warship wasn't her best idea…
Genius computer geek Wren Traynor prefers her high-tech comp lab to socializing with people, and she definitely prefers it over crawling through the bowels of the huge Eon warship she's hijacked. When Earth's Space Corps blackmails her into this deadly mission, Wren will do anything to help her beloved sisters and save the Earth from invasion by the insectoid Kantos aliens. That includes entering into a dangerous game of cat and mouse with the tall, hunky, and seriously enraged Eon war commander who captains the Rengard.
War Commander Malax Dann-Jad is a born protector and has forged a successful career in service to the Eon Empire. Haunted by an early mission where he lost good warriors, he's dedicated to protecting his ship and its crew. Especially since his warship is carrying a special, top-secret cargo. But one tiny, infuriating Terran puts all that at risk when she commandeers his ship and refuses to listen to reason.
When the ravenous Kantos set their sights on the Rengard–using sneaky, underhanded tactics–Malax finds himself with an armful of curvy woman. He and Wren must join forces to fight back, and are shocked at their improbable, intense attraction. But with lives at risk, both will learn that strength comes in more ways than one and love can hit when you least expect it, and that in order to survive, you have to put everything on the line.
Romantic suspense
The biker and his ex-school teacher. For one – hot – night only…
Except he's undercover. She has no idea who he is. And then… they're kidnapped.
Recently divorced Bethwyn Banfield just wants one out-of-character night on the town – and the tall, dark, tattooed stranger she meets is not what she's looking for. But their instant, electric attraction is undeniable.
Elite SWAT undercover cop Damon Nyhuis spent two years infiltrating the notorious Notechi Motorcycle Club, doing whatever it took to remain in deep cover. But when he sees his high school calculus teacher in a bar, looking as hot as she did thirteen years ago, the last thing he thinks about is his job. And that turns out to be the biggest mistake of his life.
Kidnapped and dragged to the middle of nowhere, Beth and Damon must escape the murderous Notechi. But the desert is vast, desolate and unforgiving, and danger is right on their heels.
First, they must make it home. But then – can there really be a future for the teacher who wants her own family, and the cop who makes certain he's always alone?
With action and heat that will leave you breathless, Out Run the Night is the second book in the intoxicating Elite SWAT series by RITA® Award winning author, Leah Ashton. Each book is a stand-alone, with no cliff-hanger endings. Out Run the Night was previously published as Defiant 
Novella

Cherise really, really loves Christmas. So, when she wins her perfect holiday for two, a white Christmas at Whistler Ski Resort in Canada – all her dreams come true. There's only one downside to her '12 Days of Whistler' vacation … her boyfriend of six months has dumped her only weeks before they're due to fly out.
When her brother's annoying best friend wants to buy her ticket, she point-blank refuses. Hunter had always been a thorn under her skin, ever since he'd asked her brother 'who the fat chick was', on meeting her as a pre-teen. The insult had stuck with her over the years, and in her opinion, Hunter was way too good looking, and needed to be brought down a peg or two every now and again. Cherise had assigned that job to herself, sick of women drooling over him. Plus, there was no way she would sell her ultimate Christmas so he could take one of his girlfriends.
Then Hunter offers her a deal she can't refuse. They'll share the holiday, and with him paying for half, Cherise has plenty of spending money. However, there were conditions. One, Hunter must escort her to all the couple events the holiday entails, and two, absolutely NO SEX!
Among the magical festivities of a Whistler Wonderland the rules shouldn't be too hard to enforce. After all, Cherise was immune to Hunter's charms, so she could easily resist him, right?
RWA New Zealand have also announced the winners of their 2020 Koru awards. Check out the list of finalists here
Overall WINNER: Koru Award of Excellence
"[The Austen Playbook] is the apotheosis of why the romance genre exists." —Entertainment Weekly
"Theater fans will devour this lovely contemporary romance." —Publishers Weekly (starred review)
"Grade: A, for Absolutely Delightful and Adorable and Also I read it twice in a row." —Smart Bitches, Trashy Books
Long Category – book over 65,000 words
In which experienced West End actress Freddy Carlton takes on an Austen-inspired play, a scandal at a country estate, an enthusiastic search for a passion outside of acting…and the (some people might say icy*) heart of London's most feared theater critic. *if those people were being nice*
Freddy Carlton knows she should be focusing on her lines for The Austen Playbook, a live-action TV event where viewers choose the outcome of each scene, but her concentration's been blown. The palatial estate housing the endeavor is now run by the rude (brilliant) critic who's consistently slammed her performances of late. James "Griff" Ford-Griffin has a penchant for sarcasm, a majestic nose and all the sensitivity of a sledgehammer.
She can't take her eyes off him.
Griff can hardly focus with a contagious joy fairy flitting about near him, especially when Freddy looks at him like that. His only concern right now should be on shutting down his younger brother's well-intentioned (disastrous) schemes—or at the very least on the production (not this one) that might save his family home from the banks.
Instead all he can think of is soft skin and vibrant curls.
As he's reluctantly dragged into her quest to rediscover her passion for the stage and Freddy is drawn into his research on a legendary theater star, the adage about appearances being deceiving proves abundantly true. It's the unlikely start of something enormous…but a single revelation about the past could derail it all.
Short Category – 40,000 to 65,000 words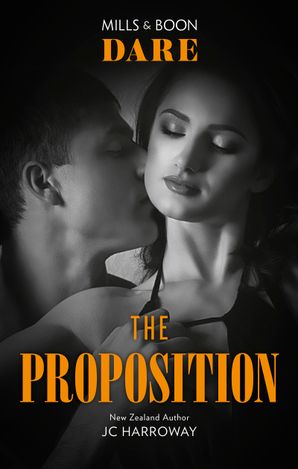 A sexy proposition…leads to six weeks of pleasure!
Hot cars, reckless gambling, and gorgeous women – that's how I'm spending my unwanted inheritance. So when Orla Hendricks propositions me with six weeks of hot sex and decadent travel, I can't resist making the perfectly tailored CEO come apart at the seams. From skiing in Zurich to a gala in Sydney, Orla's becoming more than a sexy diversion. But her heart might be the one thing my billions can't buy.
Novella Category – under 40,000
Tom and Reid are getting married on Valentine's Day. The tuxes have been bought, rings chosen, family and friends have gathered; the sun is shining. It's the most romantic day of the year. The cameras are rolling, ready to catch all the drama.
Wait. What?
Welcome to Meet Me at the Altar, where our grooms will meet for the first time as they stand before the marriage celebrant to pledge their lives together for…well at least the five weeks the reality TV show runs for.
When Tom's best friend told him he needed to try something different to meet someone new, he didn't imagine being on a TV reality show getting married. But here he is, about to meet the man a panel of experts have chosen for him.
Reid entered the show on a whim, never expecting to be chosen. He's about to meet a guy who could be everything he's ever wanted. Or his worst nightmare.
Join Tom and Reid as they get to know each other. Will they and the other couples on the show last the distance? Will their marriage last or will they become another statistic?
Best First Book
Hannah Morgan lost the man she loves to her best friend. She needs an escape from her miserable life and the interminable happiness she cannot share. An offer to leave Chicago and spend six weeks in the small town of Dragonfly Lake seems like a chance to lick her wounds and forget about her broken heart. Jay promises his family's old greenhouse will be balm for her battered soul.
Jay McKessar has loved Hannah since the day he met her – and he's spent years watching her love someone else. Taking her to his home is an attempt to bring back her smile. It's also his one chance to change her mind, and get her to see that he's the one she should be with.
But Hannah has a secret she's kept hidden inside for her whole life. Can Jay help her to deal with the truth? Or will the darkness buried in her past tear them apart?
Looking for a great book to read? Check out these e-books, on sale from just 99 cents!