An all-new sexy contemporary romance series from New York Times bestselling author Lori Foster.
What's it about:
Set in a small Colorado town where deception and dark secrets run deep, the McKenzie family will do anything – and everything – to protect the most vulnerable.
The players:
Cade McKenzie
Driven. Loner. Ex-military.
He runs a bar but it's a front for his covert operations.
Reyes McKenzie
Tough. Loyal. Skilled.
He runs a gym under the same pretence.
Madison McKenzie
Strong. Smart. Tech whiz.
She typically works behind the scenes and is just as powerful as her brothers.
The books: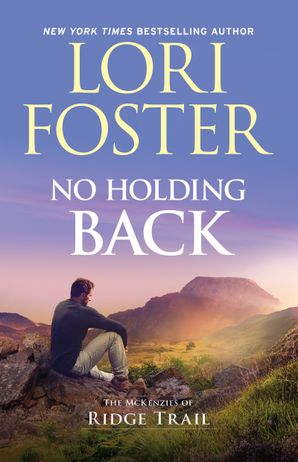 Not needing him won't stop her from wanting him…
Trucker Sterling (Star) Parson is no stranger to the challenges a woman faces, both in her industry and in life. But she can take care of herself. She's never needed — or wanted — a man around…until she meets Cade McKenzie. The take-charge bar owner sets off all kinds of alarm bells for Sterling, but he also sets her heart racing.
Cade's lived in Ridge Trail long enough to know trouble when he sees it, and the moment Sterling — Star — walks into his bar, he knows trouble's come to call. Secrets run deep in the small town and Cade can tell Star's got as many as he does, leaving him itching to uncover every last one. But finding common ground will mean trusting one another, further feeding an intense attraction that's growing impossible to resist.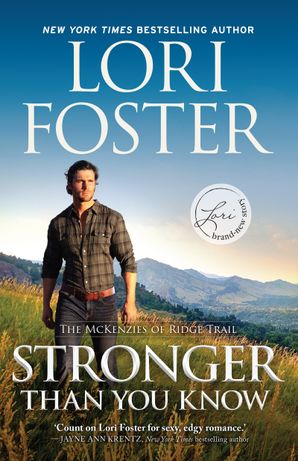 Their secrets run deep, but desire runs deeper…
Kennedy Brooks has spent years learning how to protect herself and empowering other women to do the same. Still, there are some hazards that can't be predicted. That includes Reyes McKenzie, who owns her local gym. Strong, capable, and watchful, he seems like the one man who might understand her past. For once, Kennedy is tempted to let her guard down — something she's vowed never to do.
The moment fiercely determined Kennedy walked into his gym, Reyes knew that she carried secrets. What he didn't expect was that she could tell the same about him. When trouble tracks her down, she turns to Reyes, unleashing a maelstrom of protective instinct and mutual desire. But will her need for him end when the danger does, or will they take the ultimate risk — on each other?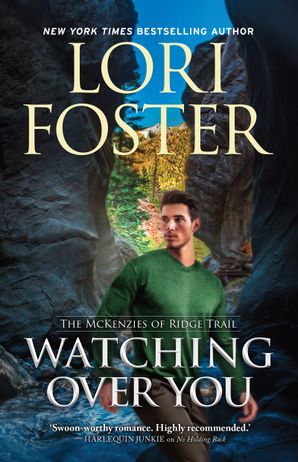 Mysterious, unpredictable, and most definitely scorching hot.
While investigating a criminal network, Detective Crosby Albertson keeps crossing paths with members of the highly trained, suspiciously well-informed McKenzie family. They're always one step ahead of him — especially their alarmingly attractive intel specialist, Madison. And Crosby needs to find out why.

Madison McKenzie is the tech and surveillance whiz of her family's operation. A recent case introduced her to Detective Albertson. She finds herself irresistibly drawn to the sexy and mysterious cop. There's just one problem. He's a detective and her family's work is secret. When Crosby starts digging for information about the McKenzies, Madison's got to get him off the scent…while keeping him at a safe distance.
Coming soon! Available from 5th January 2022.
Praise for the author:
"Lori Foster should be on everyone's auto-buy list."
— Sherrilyn Kenyon, No.1 New York Times bestselling author
"Count on Lori Foster for sexy, edgy romance."
— Jayne Ann Krentz, New York Times bestselling author
"No one writes alpha heroes and sexy, swoon-worthy romance like Lori Foster."
— Jill Shalvis, New York Times bestselling author