At romance headquarters we've been talking about all things Bridgerton, and now that we've dealt with the angst of Anthony and Kate's story, we're coming to the rescue with sexy and swoonworthy suggestions for what should be top — or at the very least part of — your TBR pile this month.
One Night with Her Forgotten Husband by Annie West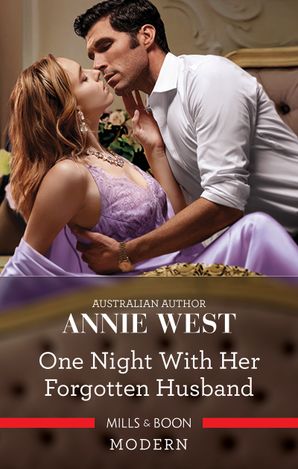 She can't remember their marriage…but she can't resist him!
Washed up on the pale pink sand of a luxury Italian private beach, Ally can't remember anything except her name. The man who saved her is a mystery, although Angelo Ricci insists she's his ex-wife!
Stranded on Angelo's island, Ally's attraction to him is undeniable. It's clear their divorce wasn't amicable, yet Angelo looks at her with a heat that feels all-consuming. And Ally is tempted to spend one night in her forgotten husband's arms. A night that reveals more about their marriage than either of them expects…
Find it here
The Duke's Forbidden Ward by Millie Adams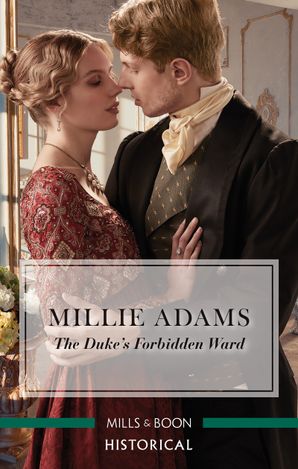 Her unattainable guardian, the man she secretly yearns for!
This season, Eleanor Jennings must find a husband. Her guardian Hugh, the autocratic and devastatingly alluring Duke of Kendal, has made that abundantly clear. The only flaw in his plan? Eleanor's scandalous longing for him! Hugh might consider her off-limits and dangerously innocent, but Eleanor can see the pain and secrets he hides. Can Eleanor also be brave enough to make Hugh see the passion that exists between them?
Find it here
Out Of The Friend Zone by Sheri WhiteFeather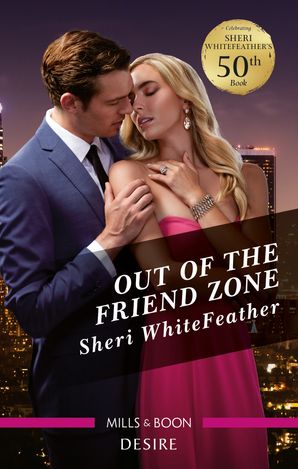 Two long-lost friends share an easy rapport, but when they reunite, things get complicated…
They were just friends in high school, but a class reunion at the posh Beverly Hills Hotel sweeps them onto the dance floor…and into bed. Screenwriter Bailey Mitchell and rebel-turned-tech billionaire Wade Butler are now consenting adults. Which means enjoying a hot night, then saying goodbye, no strings. Not exactly the Hollywood ending they both secretly crave, but the deeper they fall, the closer they get to the flames. Because a dangerous secret from Wade's past is about to resurface…
Find it here
Long Meg and the Wicked Baron by Pamela Hart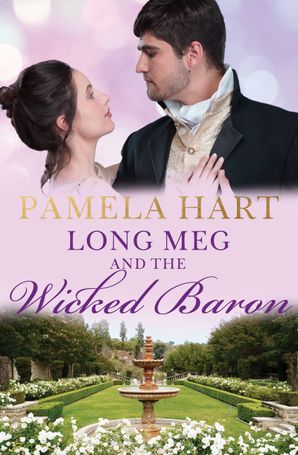 From award-winning author Pamela Hart, a warm and witty Regency tale of second chance love.
Little Foxbury, Norfolk, 1818
Meg is in her mid-twenties, grief-stricken and all but on the shelf after the death of her beloved fiancé, John. The last thing she expects is an immediate attraction to Nicholas, Lord Ashham, newly arrived in their Norfolk area to take up the title of his departed father – who was indeed a wicked Baron. Artistic Nicholas is cut from a different cloth – can Meg help him escape the stain of the past without damaging her own, spotless reputation, and become a bride at last?
Find it here
Cinderella and the Vicomte by Jessica Gilmore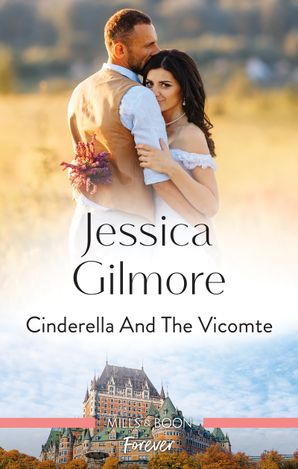 Being a stand-in princess was easy…until she met the vicomte!
Secret half-sisters Clem and Princess Arrosa have always wanted to walk in each other's shoes! So when Arrosa needs time out, it's the perfect chance. Posing as her sister seems simple for Clem — until Vicomte Akil d'Ortiz, Arrosa's friend and potential convenient suitor, arrives unannounced and immediately recognises that she is not the princess. And suddenly the real connection Clem develops with Akil makes life truly complicated…
Find it here
The Somerset Girls by Lori Foster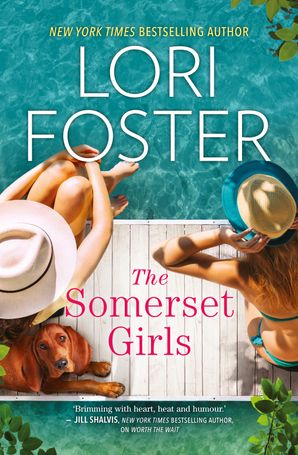 No one knows you quite like a sister…
When they're running the animal rescue farm they inherited from their grandparents, Autumn and Ember Somerset are perfectly in sync. At all other times, not so much. Dependable Autumn would rather curl up with a good book than paint the town red with Ember. After the disaster that was Amber's last relationship, it's pure self-protection. But when her high school crush comes back to town with his adorable young daughter, igniting memories best left forgotten, there's only one person Autumn can turn to…
Beneath Ember's free-spirited facade is a layer of deep hurt. She'll gladly nudge Autumn toward a second chance. But risk her own heart? Not likely. The closer Autumn gets to her own happy ever after, the more Ember wonders what she might be missing — and if it isn't her time to be bold too.
Summer in Sunset, Kentucky means long, hot days — and sometimes, surprising new beginnings. Through it all, the ties of sisterhood will be there, guiding Autumn and Ember to the lives, and loves, they need…
Find it here
Hook, Line, and Sinker by Tessa Bailey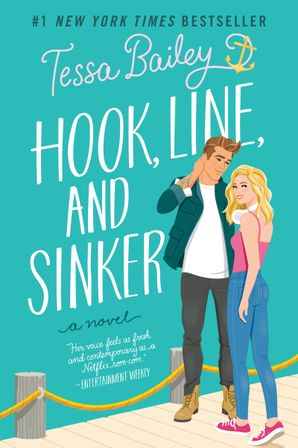 AN INSTANT #1 NEW YORK TIMES AND #1 USA TODAY BESTSELLER
In the follow-up to It Happened One Summer, Tessa Bailey delivers another deliciously fun rom-com about a former player who accidentally falls for his best friend while trying to help her land a different man…
King crab fisherman Fox Thornton has a reputation as a sexy, carefree flirt. Everyone knows he's a guaranteed good time—in bed and out—and that's exactly how he prefers it. Until he meets Hannah Bellinger. She's immune to his charm and looks, but she seems to enjoy his… personality. And wants to be friends Bizarre. But he likes her too much to risk a fling, so platonic pals it is.
Now, Hannah's in town for work, crashing in Fox's spare bedroom. She knows he's a notorious ladies' man, but they're definitely just friends. In fact, she's nursing a hopeless crush on a colleague and Fox is just the person to help with her lacklustre love life. Armed with a few tips from Westport's resident Casanova, Hannah sets out to catch her co-worker's eye… yet the more time she spends with Fox, the more she wants him instead. As the line between friendship and flirtation begins to blur, Hannah can't deny she loves everything about Fox, but she refuses to be another notch on his bedpost.
Living with his best friend should have been easy. Except now she's walking around in a towel, sleeping right across the hall, and Fox is fantasizing about waking up next to her for the rest of his life and… and… man overboard! He's fallen for her, hook, line, and sinker. Helping her flirt with another guy is pure torture, but maybe if Fox can tackle his inner demons and show Hannah he's all in, she'll choose him instead
Find it here
Daughter of the Hunter Valley by Paula J. Beavan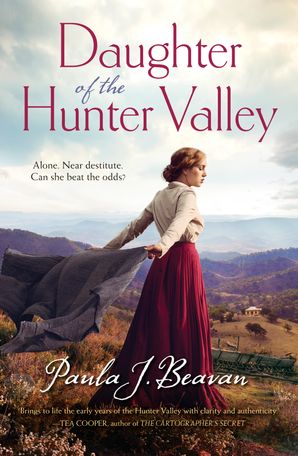 Alone. Near destitute. But brave and determined. Can Maddy beat the odds to create a new home in the Hunter Valley? An exciting Australian historical debut, perfect for readers of Darry Fraser.
1831, New South Wales
Reeling from her mother's death, Madeleine Barker-Trent arrives in the newly colonised Hunter River to find her father's promises are nothing more than a halcyon dream. A day later, after a dubious accident, she becomes the sole owner of a thousand acres of bushland, with only three convicts and handsome overseer Daniel Coulter for company.
Determined to fulfil her family's aspirations, Maddy refuses to return to England and braves everything the beautiful but wild Australian country can throw at her – violence, danger, the forces of nature and loneliness. But when a scandalous secret and a new arrival threaten to destroy all she's worked for, her future looks bleak … Can Maddy persevere or should she simply admit defeat?
Find it here
Still looking for something to read? Check out our top picks this month!
Written by Jo-Ann Milne