The second half of Lucifer's fifth season is arriving on Netflix on 28 May (mark it in your diary people!). But in case you haven't heard already, there'll only be another 10 episodes to follow before the series ends for good!
Parting with a series is never easy, especially a series as cheeky and steamy as Lucifer.
So to help you ease the pain, here are eight sexy and supernatural reads we think you'll love just as much…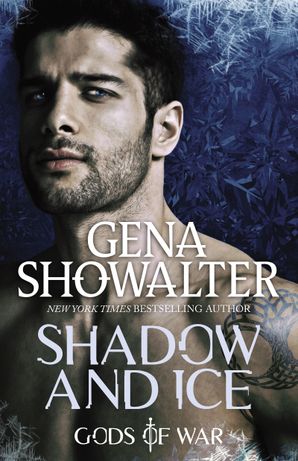 GODS OF WAR.
This epic saga begins with book one, Shadow and Ice…
Knox of Iviland has spent his life competing in the All Wars, where vicious warriors with supernatural powers fight to the death to claim new realms. One winner takes everything – and all losers die. Enslaved as a child for his ability to control shadows, the most ruthless champion in history will stop at nothing to kill his king. But first he must win the battle for Earth. When a fearsome weapon imprisons every combatant in ice, centuries pass without progress…until she walks in.
Vale London craves a fun arctic getaway with her foster sister before settling down to open a bakery. Street-tough but vulnerable, she is unprepared to find ancient gods escaping a frozen cave – merciless beings who target her when she inadvertently enters their war.
Though Vale is now his enemy, Knox is consumed with lust and a fierce need to protect her. But only one combatant can prove victorious, and he will have to choose: live for freedom, or die for love.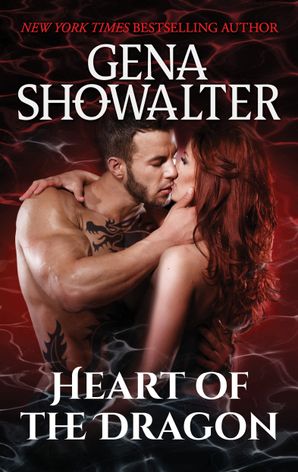 He was the answer to all her deepest, darkest desires but their forbidden love would either bring their worlds together or tear them both apart
Searching for her missing brother, Grace Carlyle never dreamed she would discover a secret world populated by mythological monsters or find herself facing a sword-wielding being whose looks put mortal men to shame.
But there he was, Darius en Kragin, one of a race of shape-shifting warriors bound to guard the gates of Atlantis, and kill all travelers who strayed within its borders.
Now Grace's life is in his hands, and Darius has to choose between his centuries-old vow and the woman who has slipped beneath his defenses and stolen the heart of Atlantis's fiercest dragon.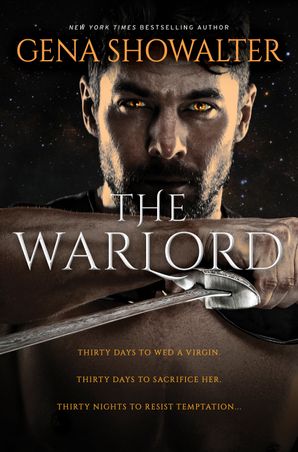 New York Times bestselling author Gena Showalter begins a dark, sexy new series – Rise of the Warlords – with a fan-favourite character from her beloved Lords of the Underworld series, Taliyah Skyhawk. The ice maiden faces off with her greatest enemy, a villain brutal beyond imagining.
For centuries, Taliyah Skyhawk has prepared to become Harpy General, leader of the deadliest female army in existence. One of the requirements? Remain a virgin. But, for a chance to save her people, she must wed the fearless leader of the Astra Planeta, Alaroc Phaethon.
The time has come for Roc to sacrifice another virgin bride to his god. There has never been a woman alluring enough to tempt him from his path. No warrioress powerful enough to overcome his incredible strength. No enchantress desirable enough to make him burn beyond reason. Until now.
With the clock ticking, war between husband and wife ignites. Except Taliyah never expected the merciless king to challenge the future she once envisioned. She certainly never anticipated the thrill of their battles turning into games… The problem is, only one spouse can survive.
Love is a battlefield in Showalter's The Warlord.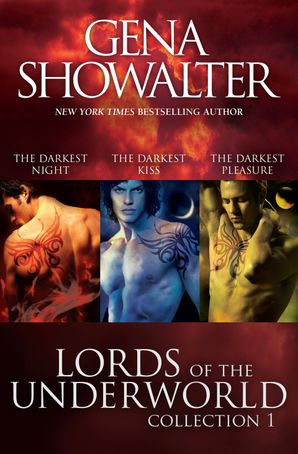 They dared to open Pandora's Box, and now must carry an eternal curse. New York Times bestselling author Gena Showalter's incredible Lords of the Underworld series begins in a remote fortress in Budapest, where six immortal warriors, each more dangerously seductive than the last, are bound by an ancient curse none has been able to break. Journey through this dark and sensual world, where the line between good and evil blurs and true love is put to the ultimate test.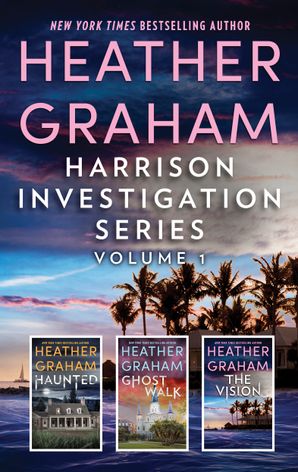 Go back to where it all began! Before the Krewe of Hunters, there was Harrison Investigations. Available for the first time in a value box set, the first three stories in the series — thrilling paranormal romantic suspense from New York Times bestselling author Heather Graham.
Haunted
Matt Stone doesn't believe in ghosts. Although his home, a historic Virginia estate that dates back to the Revolutionary War, has seen some strange happenings lately. Pressured to get at the truth, he agrees to let Harrison Investigations explore. But he isn't ready for beautiful, intriguing Darcy Tremayne, or the skeletons she's about to discover. Because it's much more than a simple mystery from the distant past — Melody House holds a very real and lethal danger, one that will cast Darcy into a struggle against the worlds of both the living and the dead.
Ghost Walk
As manager of a successful New Orleans haunted-tour company, Nikki DuMonde doesn't scare easily. So a visit from one of her employees in the middle of the night doesn't faze her, until she learns the woman was brutally murdered — at the exact time Nikki swears she was in her room. No one believes her except for Brent Blackhawk, a paranormal investigator desperately trying to forget his tragic past. When he realises ghosts are trying to reach out to Nikki, he knows that she, too, must listen to the dead…if she wants to keep living.
The Vision
It seems like any other salvage dive — until Genevieve Wallace sees a vision of a dead woman in the water. A dead woman who opens her eyes and looks directly at her…but no one, including her diving partner Thor Thompson, believes her. Then a body washes up on shore, and everyone assumes this is what Genevieve saw. But she knows it's definitely not the ghost she encountered, but another victim of the same brutal killer. With the threat of death coming closer, she and Thor somehow have to link a violent past with a present-day mystery…because if they don't, the power of death will possess them, too.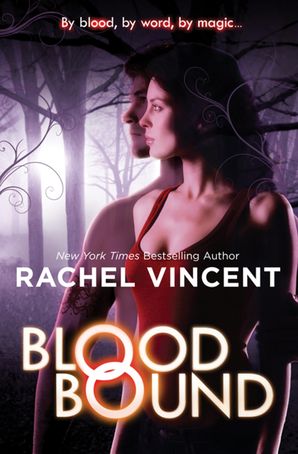 Most can't touch the power, but Liv Warren is special. A paranormal tracker who follows the scent of blood, Liv makes her own rules and the most important one is trust no one.
When her friend's daughter goes missing, Liv has no choice but to find the young girl. And thanks to a childhood oath, she can't rest until the child is home safe. Except that means trusting Cam Caballero, the former lover forbidden to her.
Bound by oath and lost in desire for a man she cannot have, Liv is racing to save the child from a dark criminal underworld where secrets, lies, trauma and danger lurk around every corner, every touch and every kiss…
But more blood will be spilled before it's over
Blood & Ash

by Jennifer L Armentrout
A Maiden…
Chosen from birth to usher in a new era, Poppy's life has never been her own. The life of the Maiden is solitary. Never to be touched. Never to be looked upon. Never to be spoken to. Never to experience pleasure. Waiting for the day of her Ascension, she would rather be with the guards, fighting back the evil that took her family, than preparing to be found worthy by the gods. But the choice has never been hers.
A Duty…
The entire kingdom's future rests on Poppy's shoulders, something she's not even quite sure she wants for herself. Because a Maiden has a heart. And a soul. And longing. And when Hawke, a golden-eyed guard honor bound to ensure her Ascension, enters her life, destiny and duty become tangled with desire and need. He incites her anger, makes her question everything she believes in, and tempts her with the forbidden.
A Kingdom…
Forsaken by the gods and feared by mortals, a fallen kingdom is rising once more, determined to take back what they believe is theirs through violence and vengeance. And as the shadow of those cursed draws closer, the line between what is forbidden and what is right becomes blurred. Poppy is not only on the verge of losing her heart and being found unworthy by the gods, but also her life when every blood-soaked thread that holds her world together begins to unravel.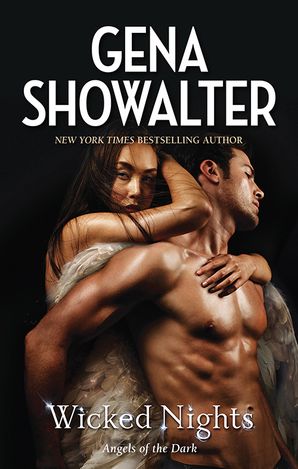 Leader of the most powerful army in the heavens, Zacharel has been deemed nearly too dangerous, too ruthless – and if he isn't careful, he'll lose his wings. But this warrior with a heart of ice will not be deterred from his missions, at any cost…until a vulnerable human tempts him with a carnal pleasure he's never known before.
Accused of a crime she did not commit, Annabelle Miller has spent four years in an institution for the criminally insane. Demons track her every move, and their king will stop at nothing to have her. Zacharel is her only hope for survival, but is the brutal angel with a touch as hot as hell her salvation – or her ultimate damnation?