We've officially hit the middle of winter and it's simply too cold to get out of bed. I don't know about you, but I'm hitting the snooze button every morning, just so I can avoid the icy chill for a few more minutes.
If, like me, you're looking for more excuses to stay snuggled up under the covers for the weekend, here are 10 books that are the perfect cosy read!
Psst. they're all on sale now too…
---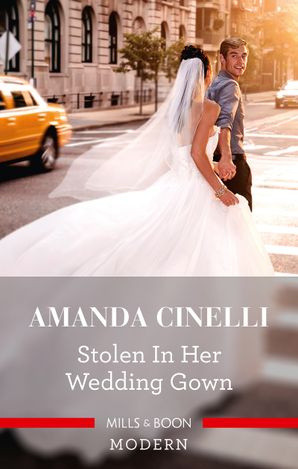 The Greek needs a wife…and he thinks he's found the perfect choice! This passionate marriage of convenience romance from Amanda Cinelli is filled with drama!
When the something borrowed…is the bride!
About to walk down the aisle of her Manhattan wedding, determined Priya realizes it's impossible. After the news Greek playboy Eros has just shared about her convenient groom, she can't go through with it. To save her father's business, she flees in her white dress…and weds Eros instead!
To beat his brother to the family inheritance, Eros must stay married for one year. Stealing Priya as his wife was the first step. Then he discovers her deepest secrets — and a burning mutual desire. What started as convenient suddenly got very complicated…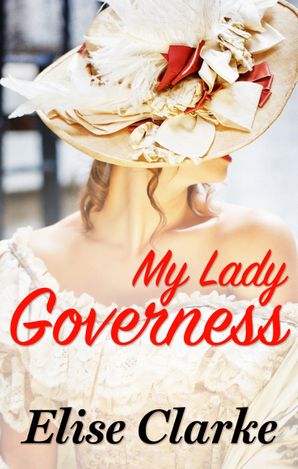 One knight, one runaway heiress, one rollicking romance: A breath of fresh air in Regency romance!
Proud and haughty, Lord de Waare is almost as medieval as his castle…until he accidentally abducts a governess, who turns out not to be a governess at all, and who shows this knight that his heart is not as armoured as he thought.
A girl with a dangerous past, Marina would happily disappear again, but since de Waare won't let that happen, then the least he can do is help her clear her name. But moving back into society is dangerous for her and for the stern man she's coming to love. She knows the rules of honour and society, and she won't allow de Waare to compromise the principles that define him.
But de Waare didn't become the Crusader by accepting defeat. Faint heart never won a fair lady, and de Waares always win.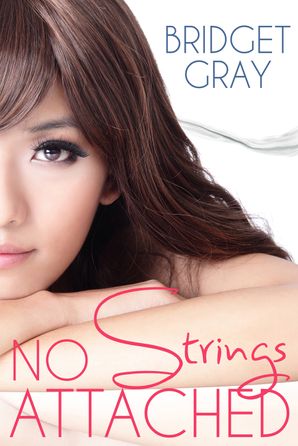 She saved his life, but will he ever forgive her for withholding the truth?
Eight years ago, Mei Jing saved a man's life while on holiday in Phuket. When she runs into him again at a bar in Sydney, she isn't sure if she wants to tell him who she is straight away … even when she finds out he has been searching for the woman who saved his life. The chemistry between them is undeniable, and MJ doesn't want to risk him feeling obligated to her. If she reveals she was his saviour, how will she ever know if what he feels for her is anything more than just gratitude?
And she definitely wants more than just gratitude from Rod.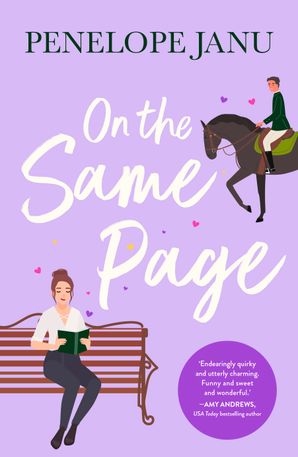 For readers of Mhairi McFarlane, Beth O'Leary, Lindsay Kelk and Sally Thorne comes this utterly charming and delightfully funny love story where opposites attract – or do they?
By day Miles Franklin, named after the famous author, is a successful lawyer. By night, in secret, she writes historical romance novels under the pen name Emma Browning. When 'Emma's' novels win one of Australia's biggest literary awards, Miles's perfectly ordered life begins to unthread at the bindings. Especially when Lars Kristensen, CEO of the publishing company contracted to publish the prize-winning books, insists on meeting the author.
Besides mutual antipathy and sexual attraction, socially anxious Miles and supremely confident Lars have nothing in common. Nothing. But the more time they spend together, the more blurred the lines between fact and fiction and love and hate become.
Miles is determined to both protect her privacy and to keep writing-even if it means mastering pole dancing, choreographing a love scene in the back of a horse-drawn carriage, and confronting the prejudices of her parents and publishers.
Like the heroines in her books, Miles has the grit to stand her ground. But Lars has the smouldering looks, arrogance and pride of all her romantic heroes rolled into one. And he is good at reading between the lines. Who is going win this battle of wills? Can Miles and Lars ever be on the same page?
'Endearingly quirky and utterly charming. Funny and sweet and wonderful.' -Amy Andrews, USA Today bestselling author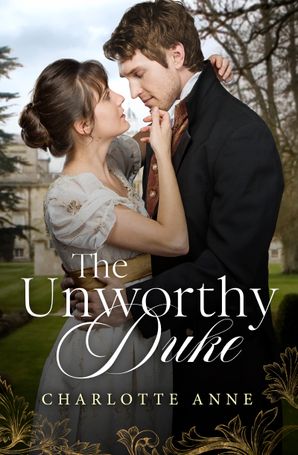 Witty, passionate and fast-paced, this sparkling debut Regency romance is a must-read for any fan of Georgette Heyer, Julia Quinn or Loretta Chase.
'Secrets and scars that run deep … a delightful Regency twist on Beauty and the Beast!' –Alison Stuart, author of The Postmistress
She's running from her past; he's hiding from his.
Miss Ellen Burney doesn't have a penny to her name. Determined to escape scandal, she flees to London and becomes Miss Smith: spinster and lady's companion. London offers security in anonymity. So long as Ellen can rein in her overactive imagination and become the perfect picture of propriety.
Calum Callaghan spent ten years in the Royal Navy fighting Napoleon and has the scars to prove it. Now he's a duke, but all of London thinks he murdered his brother. Heartbroken and battle weary, he's locked himself away for four long years, a prisoner in his own townhouse.
That is, until Cal's grandmother comes to stay with him for the London Season, her new lady's companion in tow. A lady's companion with a passion for life and love that can hardly be contained by even the most spinsterish of lace caps. She's fooling nobody, especially not this grumpy duke.
'Charming characters, witty banter, a delightful romp from a sparkling new voice in historical romance.' -Allison Butler, author of the Borderland Brides series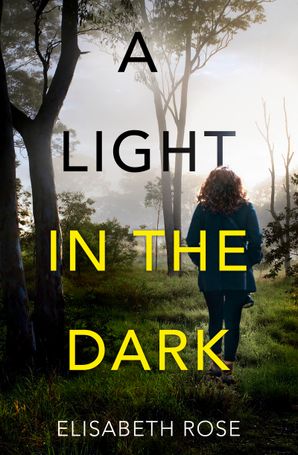 Can a dream hold the answer to a violent crime … and bring two people together?
Since the deaths of her father and stepmother nine months before, Mia Petros has suffered a terrifying recurring dream which implies that their deaths were not a murder-suicide at the hands of her father–as the police decided–but a double murder.
In Taylor's Bend to clear and sell her father's house, Mia, driven to breaking point by the dream and unnerved by the simmering resentment her appearance has aroused, is determined not to leave the bleak midwinter town until she has answers.
Local newspaper editor Arlo McGuiness, an ex-investigative journalist avoiding his own troubled past, is intrigued by the mystery and by Mia, especially when she tells him about her dream. His old, familiar urge to find the truth is awakened. But his probing engenders trouble–nasty comments are followed by malicious acts, and before long Arlo and Mia face escalating violence, their lives in danger.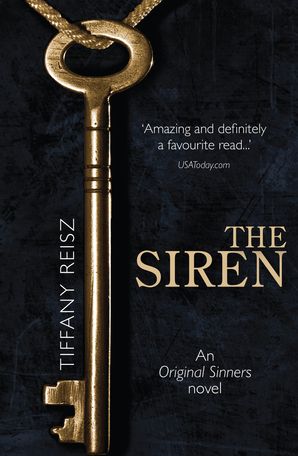 Notorious Nora Sutherlin is famous for her delicious works of erotica, each one more popular with readers than the last. But her latest manuscript is different – more serious, more personal – and she's sure it'll be her breakout book…if it ever sees the light of day. Zachary Easton holds Nora's fate in his well–manicured hands. The demanding British editor agrees to handle the book on one condition: he wants complete control. Nora must rewrite the entire novel to his exacting standards – in six weeks – or it's no deal. Nora's gruelling writing sessions with Zach are draining…and shockingly arousing. And a dangerous former lover has her wondering which is more torturous – staying away from him…or returning to his bed? Nora thought she knew everything about being pushed to your limits. But in a world where passion is pain, nothing is ever that simple.
Secrets Of Whitewater Creek by Sarah Barrie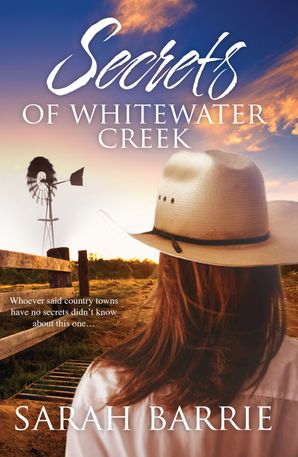 Whoever said small towns have no secrets didn't know about this one…
Born and bred on the land, Jordan Windcroft is tough. She's had to be. Her life revolves around running her property almost single–handedly on next to no money, and waiting out her four years of probation – a rap that she took for one of her closest friends.
But there's an end to her problems in sight. Jordan's probation period is almost up, and if she can just make the cattle sale, there's a chance she can pull herself out of more than ten years of serious debt and keep her precious farm. The last thing she needs is for Reid Easton to walk into town.
Detective Senior Sergeant Reid Easton drives into Whitewater Creek on a mission to wrap up a three–year drug investigation; his only lead, Jordan Windcroft. The attraction between the two is immediate, but Reid is undercover and Jordan has a secret she can't risk him discovering. Neither will jeopardise their cause, not for something as transitory as love.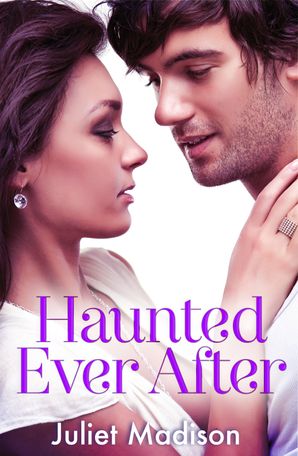 'Haunted Ever After is a delightful, fun, sweet and thoroughly enjoyable book.' – My Written Romance
Mixing romance, humour and a sparkle of magic, Juliet Madison is back with a new full–length novel about a bride–to–be, a mystery and the stripper next door.
When bride–to–be Sally Marsh attends a weekend away with her bridesmaids, the last thing she expects is an uninvited guest: the ghost of her fiancé's ex–girlfriend.
Red is quirky, loud and distracting, and Sally is soon desperate to find the reason behind her presence, so she can rid herself of her embarrassing shadow before the wedding day. Unfortunately, the ghost is reluctant to share the reason for her existence, but very enthusiastic about Ty, the surprise hen's night stripper who keeps showing up at awkward moments.
Time is running out for Sally, but it's also running out for Red. By the time all is revealed, Sally will be tested to the limits, and go above and beyond everything she's ever believed in order to ensure not only her own happy–ever–after – but Red's as well.
The Marcolini Blackmail Marriage by Melanie Milburne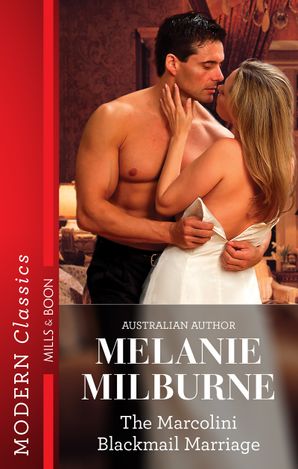 No one asks a Marcolini for a divorce. Especially a gold digger who could walk away with the family's fortune!
Antonio Marcolini will make Claire pay. And he has got the perfect plan for vengeance — he'll demand she spend the next three months living with him as his reconciled wife, and nothing will stop him from getting what he wants!
But Claire is innocent. Can she prove it before her husband blackmails her back into marriage…and the marriage bed?
Happy reading book lovers!