The Queen's Birthday long weekend is upon us, and you know what that means? More time for reading of course!
Since you have a whole extra day to fill this weekend, why not use that free time to delve deeply into a book series, enjoying a story that's spread out over 2, 3, 4 of even 5 books?
Here are our picks for series starters you should check out this weekend. There's a little something for every reader…
If you love the paranormal mystery and dark humour of Lucifer read Fish Out Of Water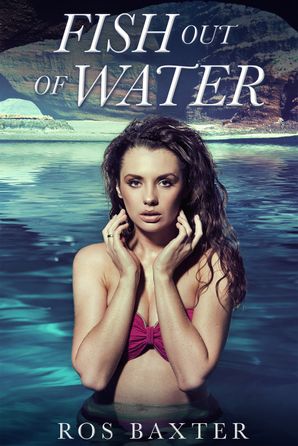 Janet Evanovich's Stephanie Plum meets Splash in a sexy, smart–talking debut about a mermaid in a desert, a city under water, and the secret that no one is supposed to uncover.
Dirtwater's straight–talking Deputy Sheriff Rania Aqualina has a lot on her plate: a nicotine addiction that's a serious liability for a mermaid, a soldier–of–fortune ex who's hooked on her Mum's brownies, a gorgeous, naked stranger in her shower, and a mysterious dead blonde with a fish tattoo on Main Street.
Heading home to Aegira for a family wedding, Rania has a sinking feeling that's got nothing to do with hydroporting seven miles under the sea and everything to do with the crazy situation. Now, if she can just steal a corpse, get a crazy Aegiran priest off her case, work out who the hell's trying to kill her, and stop sleeping with the fishes, she might be able to unravel the mysteries. And maybe even save her own ass while she's at it.
If you've already binge-watched all of Sweet Magnolias and Virgin River on Netflix read You Say It First by Susan Mallery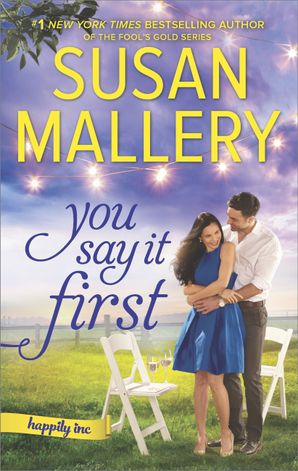 The #1 New York Times bestselling author of the Fool's Gold romances invites you to visit Happily Inc., a wedding destination founded on a fairy tale
Sculptor Nick Mitchell grew up in a family of artists and learned from his volatile father that passion only leads to pain. As he waits on a new commission, he takes a day job as a humble carpenter at a theme wedding venue. The job has its perks–mainly the venue's captivating owner, Pallas Saunders. Although he won't let love consume him, for ecstasy with an expiration date, he's all in.
Pallas adores Weddings in a Box. But if she can't turn the floundering business around, she'll have no choice but cave to her domineering mother and trade taffeta for trust funds working at the family's bank. Then when a desperate bride begs Pallas for something completely out of the box, her irresistible new hire inspires her. Nick knows she doesn't belong behind a desk, and she knows in her heart that he's right–where she really belongs is in his arms.
If you simply can't wait to watch the new season of Farmer Wants A Wife read Water Under The Bridge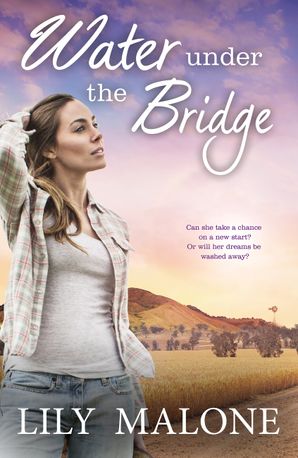 Ella Davenport hasn't been in a swimming pool since a bad decision ruined her chance of Olympic gold. So when Ella decides on a new career selling property, she chooses Chalk Hill. The country town is a long way from the water, with no pool in sight. Perfect!
Jake Honeychurch doesn't want to sell his nanna's house, but circumstances force his hand. Listing the property with the rookie real estate agent in town and asking a hefty price means it shouldn't find a buyer. Perfect!
But determination and persistence are traits Jake admires, and Ella has them in spades. After all, no one ever made an Olympic team by being a quitter.
When news breaks of a proposed waterski park, a local developer starts sniffing around Honeychurch House. Ella's first sale is so close she can taste it, until a sharp–eyed local recognises her. Between sale negotiations with Jake that keep getting sidetracked, and a swimming pool committee hellbent on making a splash, Ella has more to contend with than kisses and chlorine.
Can she throw off the failures of the past and take the chance of a new start? Or will her dreams of a new life be washed away?
If you just want something that's as sexy and dramatic as Dynasty read Ravensdale's Defiant Captive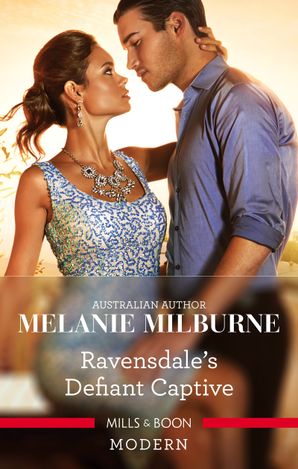 'I don't take orders. Not from you or anyone.'
Holly Perez has one last chance to sort out the train wreck her life has become. But being housekeeper to reclusive CEO Julius Ravensdale is as close to a prison as Holly could imagine. Julius may be devastatingly gorgeous, but he's also brooding, formal and completely off-limits!
Julius is renowned for his ironclad control, but provocative whirlwind Holly pushes him to his breaking point! Especially when he discovers the vulnerabilities behind her wild-child bravado. With every touch, he wants Holly more, and once he's had her in his bed, holding her captive there becomes an irresistible temptation…
If you love a high-stakes fantasy series like The Witcher or Game of Thrones read Awakening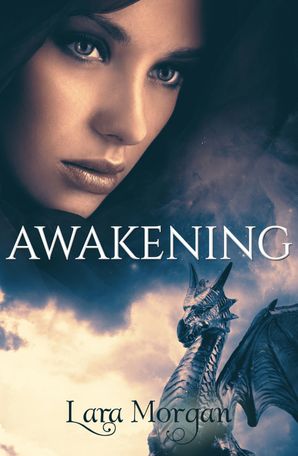 High fantasy and romance mix with adventure and magic in the first of Lara Morgan's Twins of Saranthium series.
For two thousand years, the serpents of Salmut and their riders have kept the people of Saranthium safe – but the pact between human and serpent is failing. Rogue serpents are attacking villages, and rumours abound that the banished god of the serpents, Azoth, has returned to resurrect his empire of slavery.
Orphan, thief and survivor Shaan works in the serpent yards of Salmut and wakes from dreams of blood and death. The surprising discovery that she can speak with Nuathin, the oldest serpent of the yards, brings her to the attention of sept leader, Balkis. Handsome, arrogant and seductive, Balkis is also a man with powerful and dangerous alliances and Shaan becomes the target of the city's most feared arms men: The Faithful.
Meanwhile in the deserts, a young man named Tallis defends his clan against rogue serpents, driving them off with supernatural force. When he faces becoming an outcast because of his power, the truth of his birth is revealed and he embarks on a journey to understand the strength locked within his mind.
Drawn together, Shaan and Tallis become ensnared in the resurrection of an ancient conflict, but on whose side will they stand – that of the serpents or the people?
If you love the teen fantasy drama of The Vampire Diaries and The Chilling Adventures of Sabrina read King Hall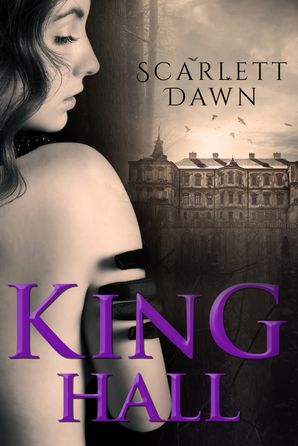 A fresh, meaty, sink–your–teeth–in–and–hold–on–tight new adult fantasy series kicks off with King Hall…
King Hall – where the Mysticals go to learn their craft, get their degrees, and transition into adulthood. And where four new Rulers will rise and meet their destinies.
Lily Ruckler is adept at one thing: survival. Born a Mystical hybrid, her mere existence is forbidden, but her nightmare is only about to start. Fluke, happenstance, and a deep personal loss finds Lily deeply entrenched with those who would destroy her simply for existing – The Mystical Kings. Being named future Queen of the Shifters shoves Lily into the spotlight, making her one of the most visible Mysticals in the world. But with risk comes a certain solace – her burgeoning friendships with the other three Rulers: a wicked Vampire, a wild–child Mage, and a playboy Elemental. Backed by their faith and trust, Lily begins to relax into her new life.
Then chaos erupts as the fragile peace between Commoners and Mysticals is broken, and suddenly Lily realises the greatest threat was never from within, and her fear takes on a new name: the Revolution.
Still looking for something to read? Check out even more books that are perfect for that long-weekend book binge.